Finepoint Glass proudly provides unbeatable architectural glazing designs and installation solutions in London and across the UK. We specialise in stunning structural and architectural glazing options, such as contemporary aluminium doors, windows and wine cellars. If you're looking to introduce a sophisticated touch of glazing to your commercial or residential property, we are here to help. Get in touch with us today to discuss our bespoke glazing designs and installations.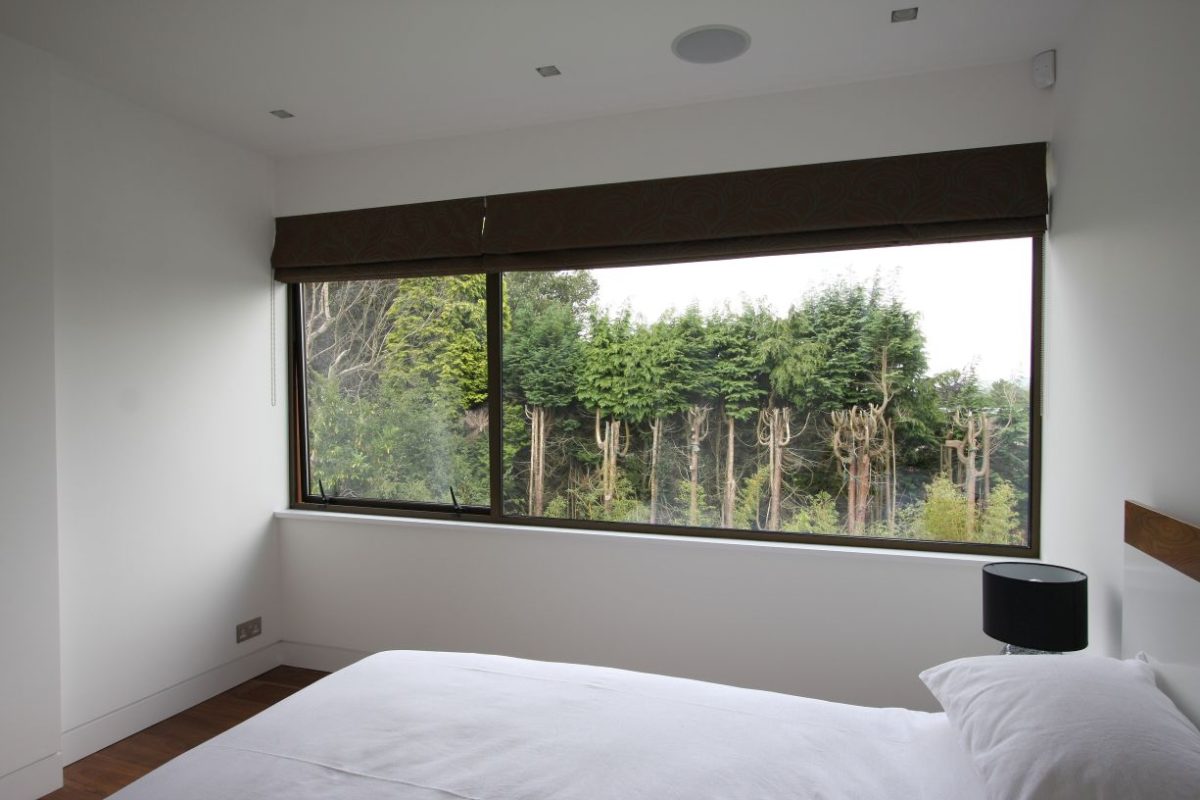 Steel windows are incredibly popular due to their robustness, strength and durability. Steel windows provide superior heat and sound insulation, making them ideal for modern homes. They are also incredibly cost-effective and require minimal maintenance, meaning that they're designed to last a lifetime! A lot of customers have questions about our bespoke range of steel windows- and here at Finepoint, we're happy to provide the answers you're looking for. As such, let's answer one of the most common questions we get surrounding our steel windows- are they energy efficient?
Are Steel Windows Energy Efficient?
Steel windows are able to keep the temperature inside your home more consistent due to their impressive durability, weatherproofing and airtightness. The combination of steel frames and insulating glass make steel windows extremely energy efficient, and a great choice for any home.
Steel windows are able to withstand fluctuating cold and hot temperatures better than other materials, not transferring much heat between the inside and outside of your property. This helps your steel windows to save energy over time, with great thermal performance that helps your home to retain more heat in winter and less heat in summer.
The Eco Friendliness of Steel Windows
Steel windows are eco friendly because they are highly durable and long-lasting, making them excellent energy savers in the long run. They also reflect sunlight and reduce heat inside your home- which can be beneficial in hot climates. They are also easy to recycle and can be produced with recycled materials, making them an even more eco-friendly choice for your home.
If you're looking for a range of windows that you can easily give a second life, steel windows could be perfect for your home. At the end of their natural lifespan, they can be recycled and turned into something new. Not only do our bespoke range of steel windows perform well, they look great doing it, too!
Style and Efficiency in One
If you're looking for a range of windows that's a true all-rounder, steel windows can be a perfect option for you. Steel windows not only have great thermal efficiency- they look great while achieving it. Here at Finepoint, we're specialists when it comes to architectural glazing, with vested interests in creating beautiful glazed installations that are built to last. You might be interested in our stunning range of thermally efficient steel windows for how they perform- but with so many styles on offer, that's not the only good thing about them!
We offer a stunning range of steel windows to help freshen up the look of any property, whether modern or traditional. Perhaps you want to add the perfect touch to your commercial business- steel windows are fantastic for this purpose! No matter what you're looking for in a window, our variety of steel glazed installations can provide.
Contact Finepoint Today.
Looking for a stunning range of steel windows? Finepoint has you covered. We offer amazing quality steel windows for a fraction of the price. As architectural glazing specialists, we provide bespoke installations across London and the UK at large, so whether you're looking for a commercial or residential installation, we can help.
Contact Finepoint today by giving us a call on, or use our online contact form. Our friendly team would love to discuss the amazing quality steel windows we install, and help you find something that's perfect for your property. We look forward to hearing from you!