Take a Virtual Tour of Our Showroom
Aluminium Sliding Doors Like No Other
.
Finepoint Glass offers a range of aluminium sliding doors, each of which will bring your home in London to life. Our range of aluminium slimline sliding doors offers a variety of benefits that make them the perfect choice for homes in London.
More light, improved access and ventilation are just some of these benefits that you'll enjoy from ultra-slim sliding doors. Our slimline aluminium sliding doors meet the highest standards. From a security standpoint alone, our products provide superb protection. Each door in our range meets the Secured by Design criteria for your peace of mind.
Finepoint is a glass manufacturer and aluminium fabricator with the expertise, knowledge and imagination needed to make your residential or commercial project a success. Find out more by contacting our team today on 01923 229 949.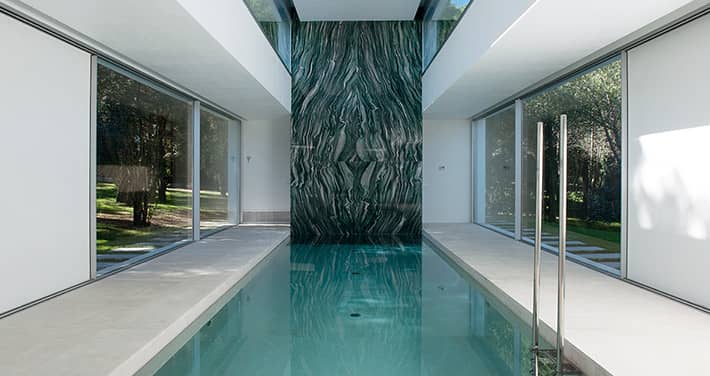 Why Our Aluminium Sliding Doors
Our Aluminium Sliding Doors can be bespoke-designed to suit your architectural needs. Using our stunning range of doors, we have the capacity to respond to the unique needs of your project. Our beautiful slim frame sliding doors will reward your home with captivating sightlines and plenty of natural light. Bring your London home to life by adding a bespoke sliding door.
Showroom
To fully appreciate the quality of our aluminium sliding doors, we would love to welcome you to our showroom in Watford.
Visit us to discover our extensive range of stunning and high-performing Slim Frame, Sliding Doors, InfiniGlide 6 and InfiniGlide 3 ranges. So that you can compare which option is best suited for your London home.

Aluminium Sliding Doors with a Difference
Our gallery contains a vast range of our stunning slimline sliding door installation projects, so you can see how you can bring your London home to life with our aluminium sliding doors.
Contact Our Team
For help with your next aluminium sliding door project for your London home – whether it's residential or commercial in nature – contact our team. We provide aluminium sliding doors to the highest quality and we will use our imagination to locate a solution that's practical and visually outstanding.
Take a more detailed look at some of the residential and commercial projects we've worked on, and discover why we are the glass manufacturer of choice for homeowners and businesses in London and throughout the whole of the UK.