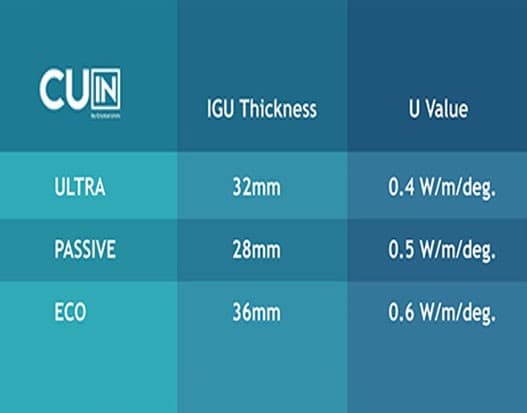 Different Thicknesses of Super Insulating Glass to Suit Your Home
Finepoint Glass will bespoke-design your super-insulated glass so that it is compatible with your project plans and the architecture of your home. Three options are available, each of which will vary in depth and produce a different U-value.
Choose from the following profile options:
Passive – 28mm thickness, yielding a U-value of 0.5
Ultra – 32mm thickness, yielding a U-value of 0.4
Eco – 26mm thickness, yielding a U-value of 0.6
All of the profiles we manufacture exceed industry recommendations made by Passivhaus. Find out why our customers in London and throughout the UK are enjoying warmer homes, and enjoying a reduction in their heating costs, by contacting us.
Our Super-Insulating Glass is Easy to Install and Use
The lightweight construction of our triple glazing makes it easier to move and install without affecting the surrounding structure. Super insulating glass designed and fitted by us is 30% lighter than other products.
Your new super-insulated glass will be easy to operate. Opening and closing your new doors or windows will involve little effort; in fact, you'll probably forget that your new installation is triple glazed.
---
The Experience Needed to Make Your Residential or Commercial Project Successful
Finepoint designs and manufacturers its super-insulating glass. We have extensive experience of helping businesses and homeowners in London and UK-wide with their requirements, having delivered glass solutions for them that aren't just eye-catching – but perform across all essential criteria: thermal and solar performance, safety and security and aesthetics.
You can view examples of our commercial and residential projects for further inspiration before contacting us or talk to our team via online chat or by calling. You'll only ever have to worry about one point of contact if you choose Finepoint Glass as your installer, which means the process will be stress-free and much easier for you to manage.
Our super-insulating glass includes a manufacturer's warranty for your peace of mind. In the unlikely event that there's a problem, you'll be covered. Your made-to-measure super insulating glass will fit perfectly and meet your design specification in every way. Once the installation is completed, your home will benefit from enhanced aesthetics and performance.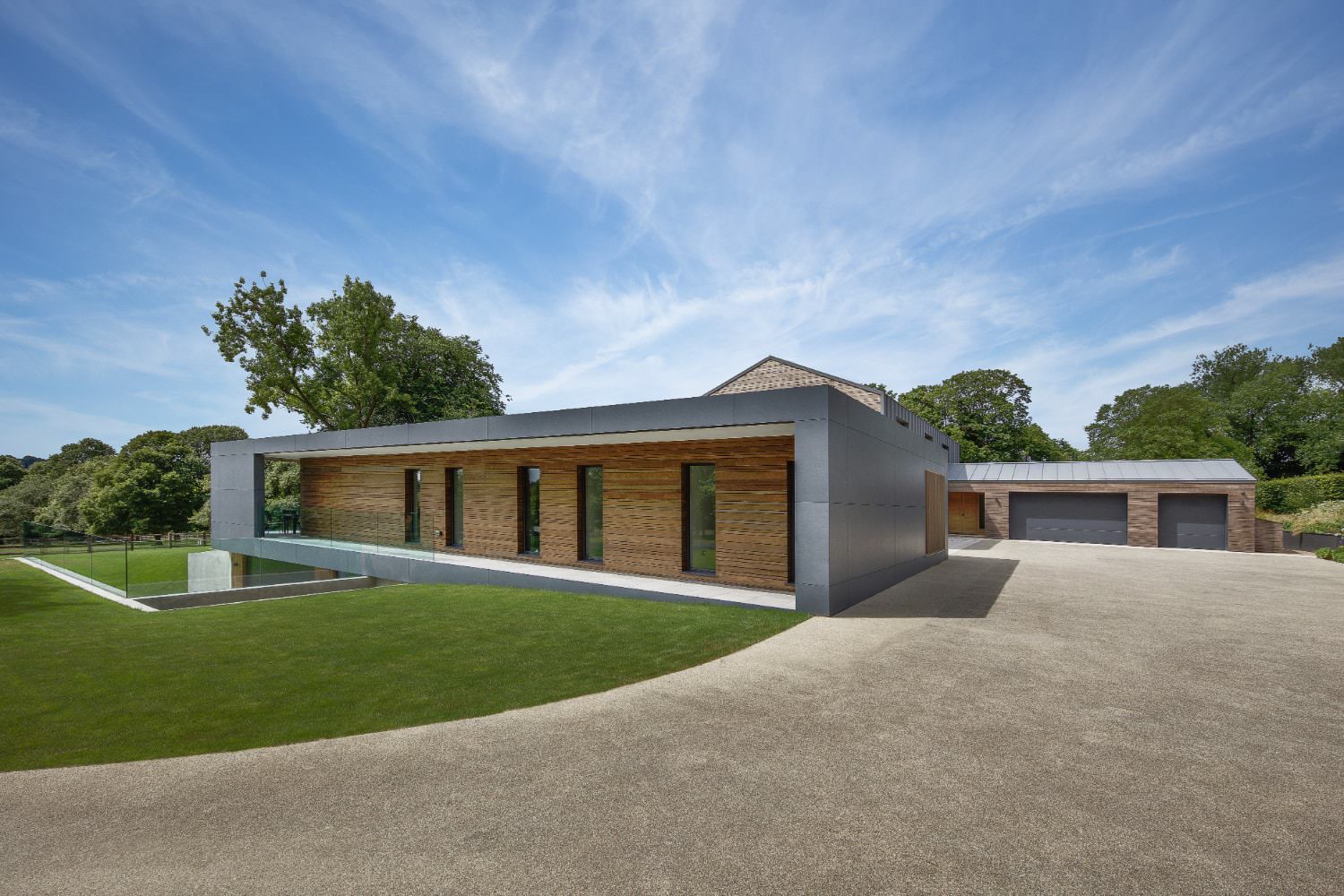 Read More
Super Insulating Glass Prices – London and the Whole of the UK
Our customers are welcome to come and visit us at our London showroom so that they can gain a better understanding of our products. If you would like to take a closer look at our super insulating glass, please book an appointment using our online form. We can then make sure someone is available to show you around and answer your questions.
You can also call the Finepoint team directly if you have a question about our super insulating glass. Please call us today on 01923 229 949 or use our contact form to request a call back. We also offer an online chat service, which you can use to ask us a question about our triple glazing, innovative glass, wine cellars, special finish and much more.