Finepoint Glass can offer architectural glazing as part of its range. However, a lot of people don't know what architectural glazing is. It's a fairly niche term, meaning some might get confused. However, the definition of architectural glazing is simple and straightforward, meaning it's quick and easy to understand.
All this term refers to is any glazed section in a building – that's it! While it mostly refers to commercial buildings, it can also play a part in home design. Architectural glazing usually refers to larger glass panels, turning walls of your home into stunning viewpoints into your garden. And, with advanced glass and slimline profiles, they can keep your home warmer and safer as well.
At Finepoint, you can invest in a wide range of architectural glazing products for your home. Our options all feature vast, full panels of glazing, opening up your home to the outside world and allowing natural light to fill your living space. And, with our high-quality designs, you can benefit from improved insulation and security that lasts for decades to come.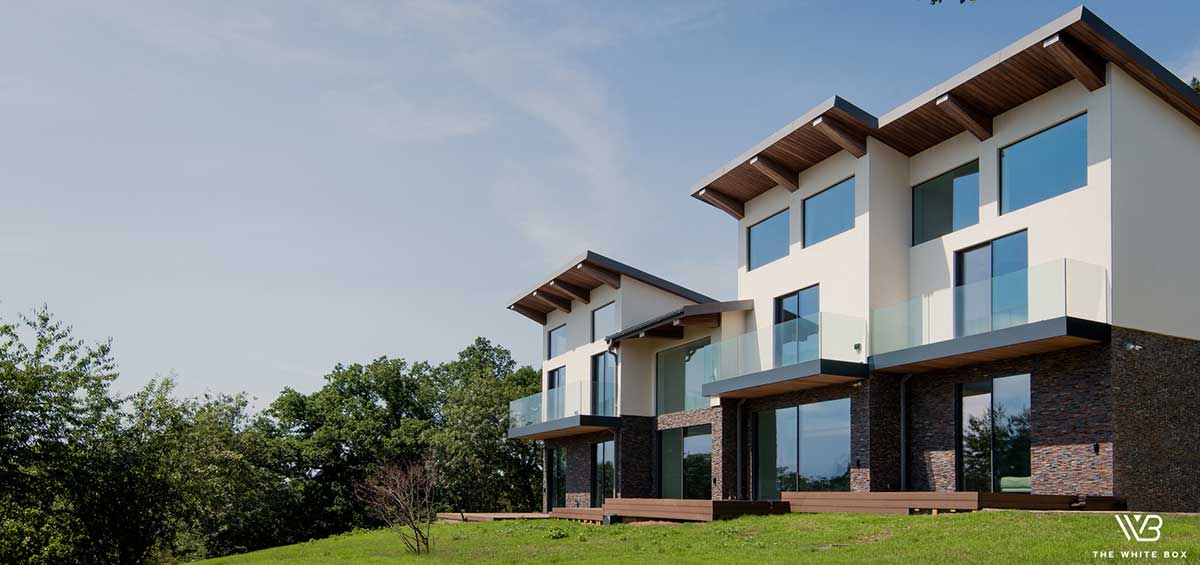 What Does Architectural Glazing Do?
Architectural glazing is a catch-all term for any glass that goes into a building. While this could include windows and glass panels in doors, the main use of this term refers to larger glass sections. As a result, the glass sections we offer at Finepoint are broad and expansive, potentially replacing walls with sleek, stylish and transparent glazing panels.
For the most part, then, architectural glazing is used in commercial buildings. Full glass panels suit office spaces, retail areas and even skyscrapers brilliantly. By working with Finepoint on your next commercial project, you could install a wide range of glazing designs for your next project. We have options like glass balustrades, ideal for protecting balconies and atria, as well as glass staircases.
However, architectural glazing can also work well in homes. If you're a homeowner looking for a stunning new addition to your property, then our range could have what you need. Our range of glazing options could turn a wall of your home into a stunning view of your garden, and you could even extend your home with a fully glazed new glass box extension.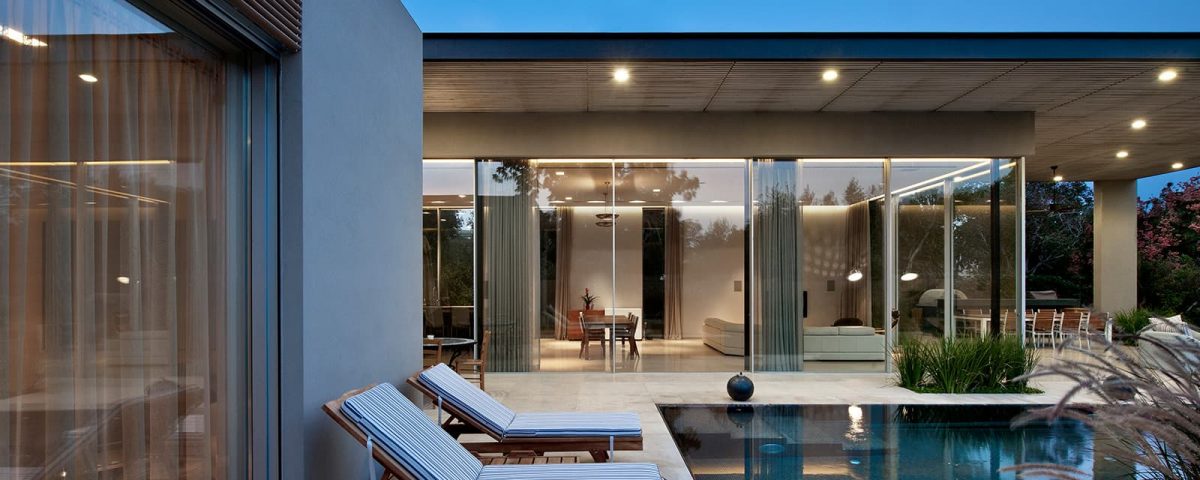 Benefits of Architectural Glazing
One benefit of Finepoint's architectural glazing is that it's thermally efficient. We use high quality glazing as standard, meaning two panes of glass will protect your space from the cold. Our glazing also captures more of your home's natural heat, meaning you can get more impact from less energy. As a result, you'll save money on energy bills and decrease the carbon footprint of your home or commercial building.
Not only that, but our architectural glazing is also safe. Our designs will be highly secure, with durable glass and profiles along with leading security hardware. Multi-point locking systems ensure the glass stays safely in place, meaning intruders can't separate the panels from the frames.
However, the main reason architectural glazing is such a great investment is down to how it looks. By adding one of these features, you could create a new centrepiece for any space. Our glass panels will let natural light pour in, lifting the inside of your building and creating a warm, welcoming area for guests or clients to enjoy the space you're in.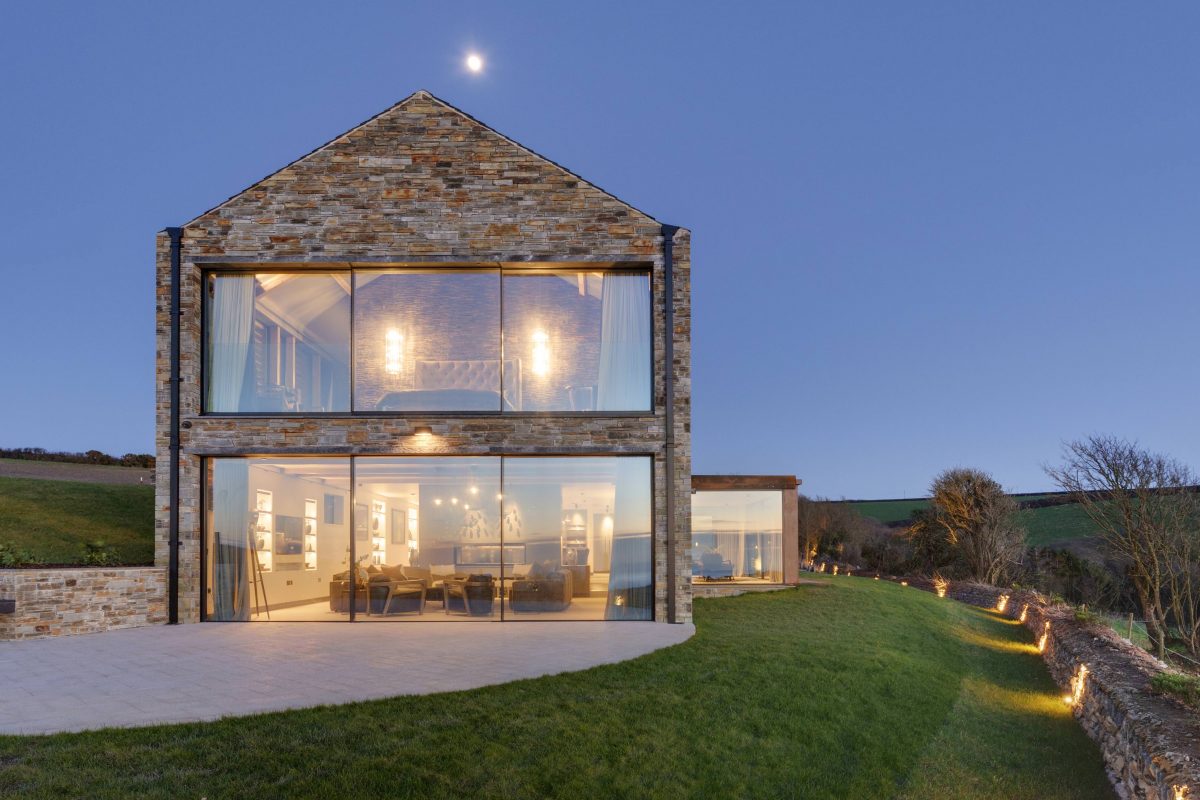 Architectural Glazing from Finepoint
At Finepoint Glass, we can provide architectural glazing for any project. Whether you want to enhance your home or give your commercial building a stunning new feature, our team of experts can help you find the right option. Our range of products will have everything you need to create the space of your dreams and one that impresses any guests.
You can rely on Finepoint to install architectural glazing of the highest quality. With our designs, you'll benefit from superb insulation all year round, and our designs are fully weatherproof too. As a result, your architectural glazing won't suffer from any weakening, and the profiles won't rust or wear down. You can rely on your new designs to perform at their best for decades to come.
Finepoint is also an installer of architectural glazing in London and the surrounding areas. Because of this, you can pick the designs you want safe in the knowledge that we'll fit them precisely. Our responsive, dedicated installation team will be on hand to help at every step of the way. You can rely on their expertise to make your project go as smoothly as possible.
Architectural Glazing Prices
If you'd like to find out more about our architectural glazing, and discover our competitive prices, get in touch with us at Finepoint today!
We've been installing architectural glazing for homes and commercial buildings in London for over 30 years, meaning you can trust us to fit the ideal design.
You can contact our friendly team of experts today to discuss your architectural glazing needs in detail. Ask us anything and get quotes over the phone today!
FAQ
What is architectural glazing?
Architectural glazing refers to any glass sections in a building, often consisting of larger glass panels that can replace walls, providing sleek, transparent views and enhancing insulation and security.
What are the main uses of architectural glazing?
Architectural glazing is primarily used in commercial buildings, including office spaces, retail areas, and skyscrapers. It can also be used in homes to create stunning views of gardens or as glass box extensions.
What are the benefits of architectural glazing in terms of energy efficiency?
Architectural glazing is thermally efficient, using high-quality glazing to protect spaces from the cold, capture natural heat, save on energy bills, and reduce the carbon footprint of homes or commercial buildings.
Why choose Finepoint?
We have over 30 years of experience installing architectural glazing in London and surrounding areas, ensuring precise fitting of designs and a smooth project experience.
Can architectural glazing be customized to suit specific design preferences?
Yes, Finepoint's architectural glazing offers a range of customizable options, allowing customers to choose designs that suit their specific design preferences for both homes and commercial buildings.
Which architectural glazing products does Finepoint offer?
Finepoint Glass offers a wide range of bespoke glazing solutions from windows, aluminum sliding doors, glass facades, oriel windows to other bespoke glazing products may be included in your placements. You can contact us for such needs now!