Finepoint Glass can provide structural glazing to London & UK homes as well as a range of other commercial buildings. However, what does structural glazing mean? We know that sometimes we work in a niche industry, and some people don't know what we're talking about when we mention structural glazing. So, we've put together this handy guide to make sure we're on the same page.
Structural glazing is large glass panels that become integral to the structure of a building. In other words, it holds the building up, becoming vital to the whole space. With UK structural glazing, then, you can create fully glazed spaces. When you sit in a space with structural glazing, you'll feel more natural light, have better views of your garden and even enjoy comfort and insulation.
So, if you want to invest in a fully glazed space for your London or UK home, look no further than Finepoint's range of structural glazing. We can provide glass box extensions, glass balustrades, wine cellars and even glass staircases that take full advantage of our market-leading structural glazing. As a result, we could be the company you need to light up your living space.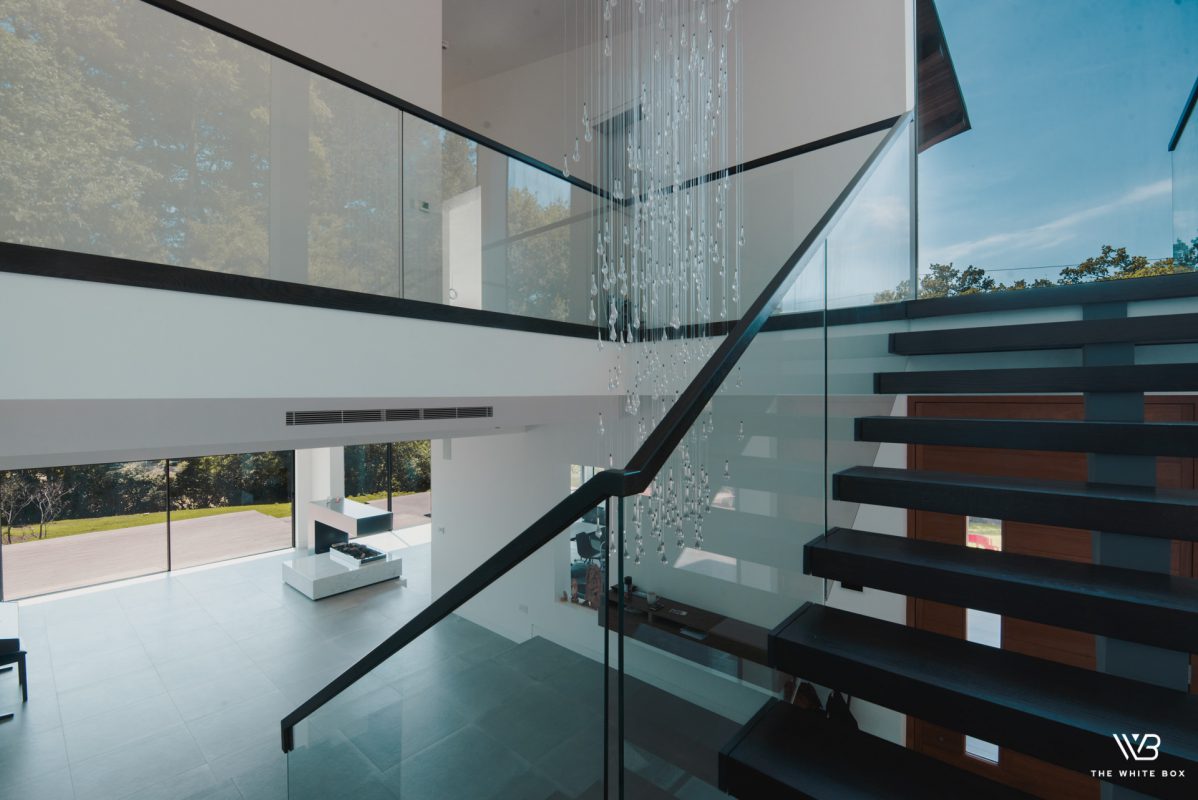 What Does Structural Glazing Do?
With regular glazing, you can open up your home to natural light with a window or glazed door. However, these designs don't affect the overall structure of your space. Structural glazing is bigger, stronger and more integral to the whole building. Structural glazing becomes part of your space rather than a mere addition to the rest of the building.
Because of this, you can enjoy plenty of benefits with structural glazing in the UK. You'll get vast, full glass panels, allowing more natural light into your home and creating better views of the outside world. You'll also benefit from impressive insulation and noise reduction, as we use advanced glazing in our designs. Finally, you'll get an addition that keeps its strength for decades, thanks to the durability of our advanced glass.
You could add our UK structural glazing to any building, too. If you're a homeowner, you could add some glass to your property, while our structural glazing in London is also useful for commercial buildings, retail spaces or even large-scale skyscrapers. Whatever you'd like to do with our structural glazing, Finepoint's expert team can help you figure out the right option for you.
What is Finepoint's Structural Glazing Range?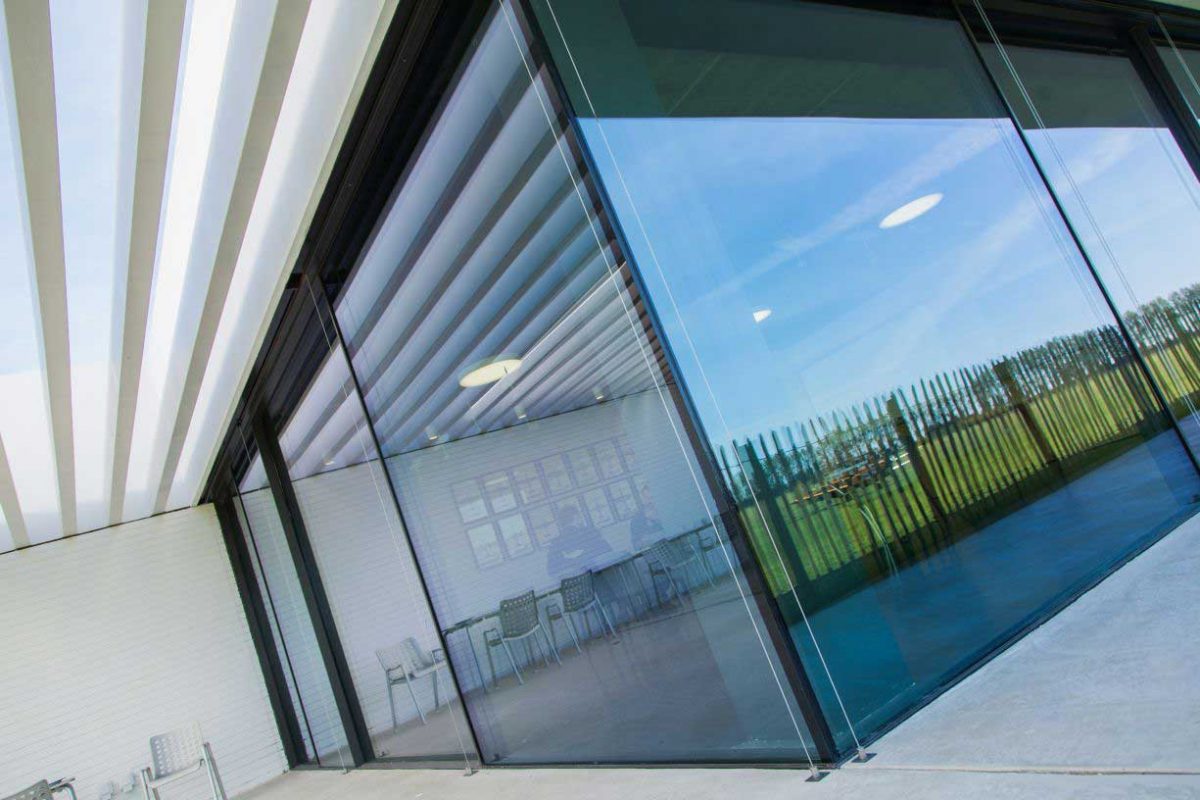 Structural Glazing Glass Box Extensions
With Finepoint, structural glazing can enable us to create glass box extensions for your UK home. Designs like these are sleek and modern, with full panels of double glazing and almost invisible profiles. As a result, you'll get fantastic views of your garden and plenty of natural light.
Our UK structural glazing can also keep you warm – we use double glazing as standard, creating a thermal barrier that keeps warm air in and cold air out. Because of this, our designs will have superb insulation, helping you cut the cost of your energy bills.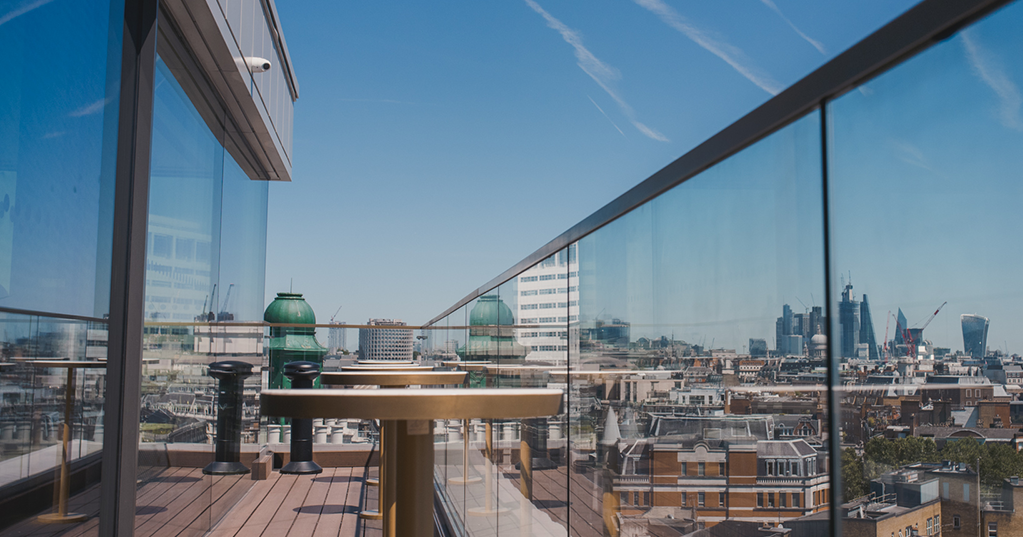 Structural Glazing Glass Balustrades
Alternatively, you could opt for our glass balustrades. A safety-conscious addition, these designs can protect balconies, atria and staircases. Each panel protects you from falling off other structures, meaning you won't have to worry about any nasty accidents.
However, our glass balustrades use transparent structural glazing, meaning the structure they protect will still look elegant and sleek. As a result, you can still appear to flow seamlessly throughout your home while knowing you're protected.
Structural Glazing Wine Cellars
If you're a fan of wine and want somewhere safe to store your collection, our structural glazing in London can help us create bespoke wine cellars, too. Our designs can store up to 1000 bottles of wine in an underfloor, temperature-controlled pod.
Because of this, you'll be able to keep your wine in peak condition, all while showcasing it safely through our clear structural glazing. Not only that, each panel comes with multi-point locking systems, meaning you won't have to worry about losing any bottles.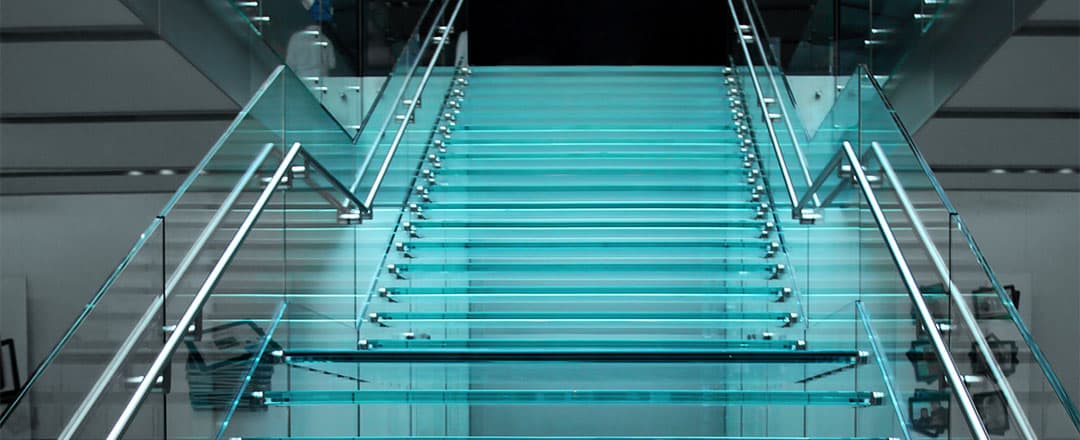 Structural Glazing Glass Staircases
Finally, our glass staircases are a great addition. With structural glazing at their heart, we can build our staircases bespoke to your home, creating designs that draw attention. Your guests will marvel at the combination of solid stairs and sleek structural glazing that extends upwards through the spine of your home.
Our staircases will last for decades, too. Structural glazing is durable and highly reinforced, meaning the design will maintain its shape and be easy to maintain. You'll get a staircase that feels like a seamless part of your home
Finepoint Structural Glazing Prices, London & The UK
If you have a home or commercial building in London that you'd like to enhance with our structural glazing, then talk to Finepoint today! With over 30 years of experience in the industry, we're the name you can trust to fit outstanding structural glazing that stands the test of time.
You can contact our friendly team of experts to discuss your design ideas today. From there, you can create a bespoke design and get guide prices from our team members.