Oriel windows are a fantastic way to modernise any home in London or across the UK. These frameless box windows, sometimes known as a box window seat, can bring grandeur and luxury to modern and traditional properties alike.
Oriel Windows have been popular since the Edwardian era. They have been a home improvement mainstay since then, although they have been updated for the modern homeowner and the requirements of contemporary living. These stylish frameless windows have a forward-thinking look that will immediately update a home in London or further afield.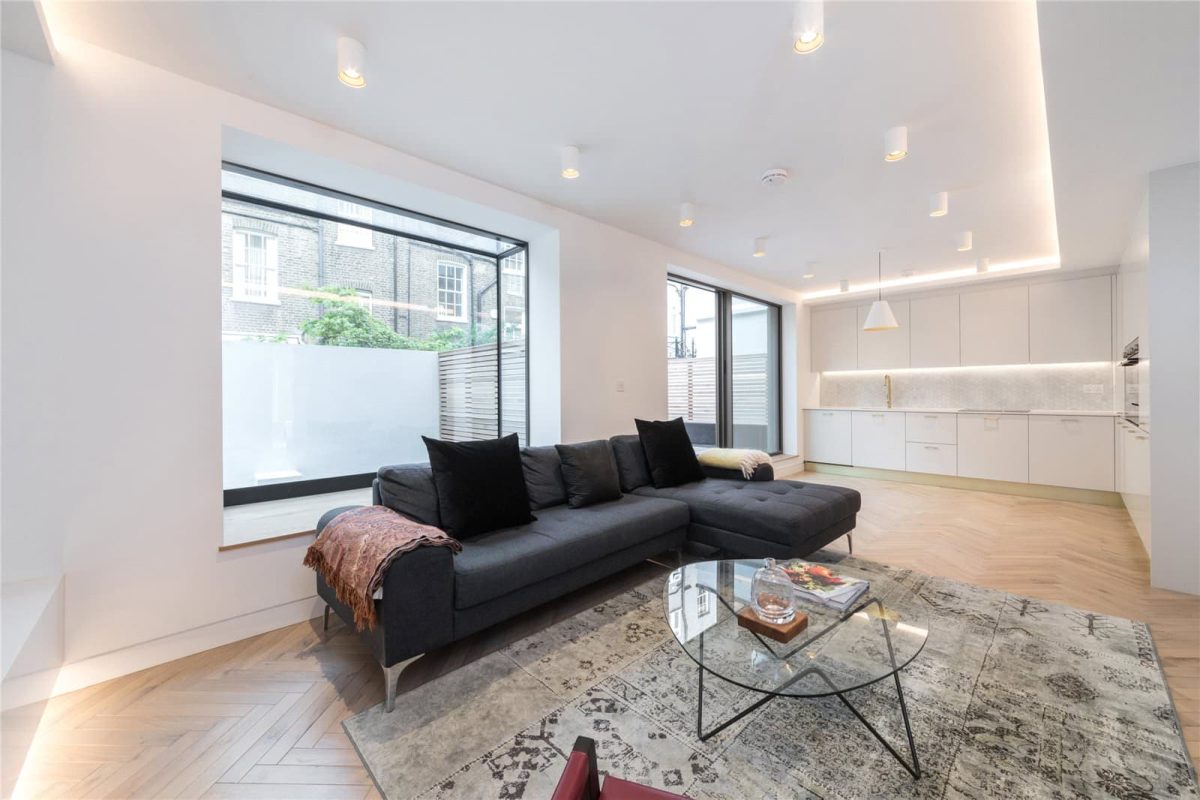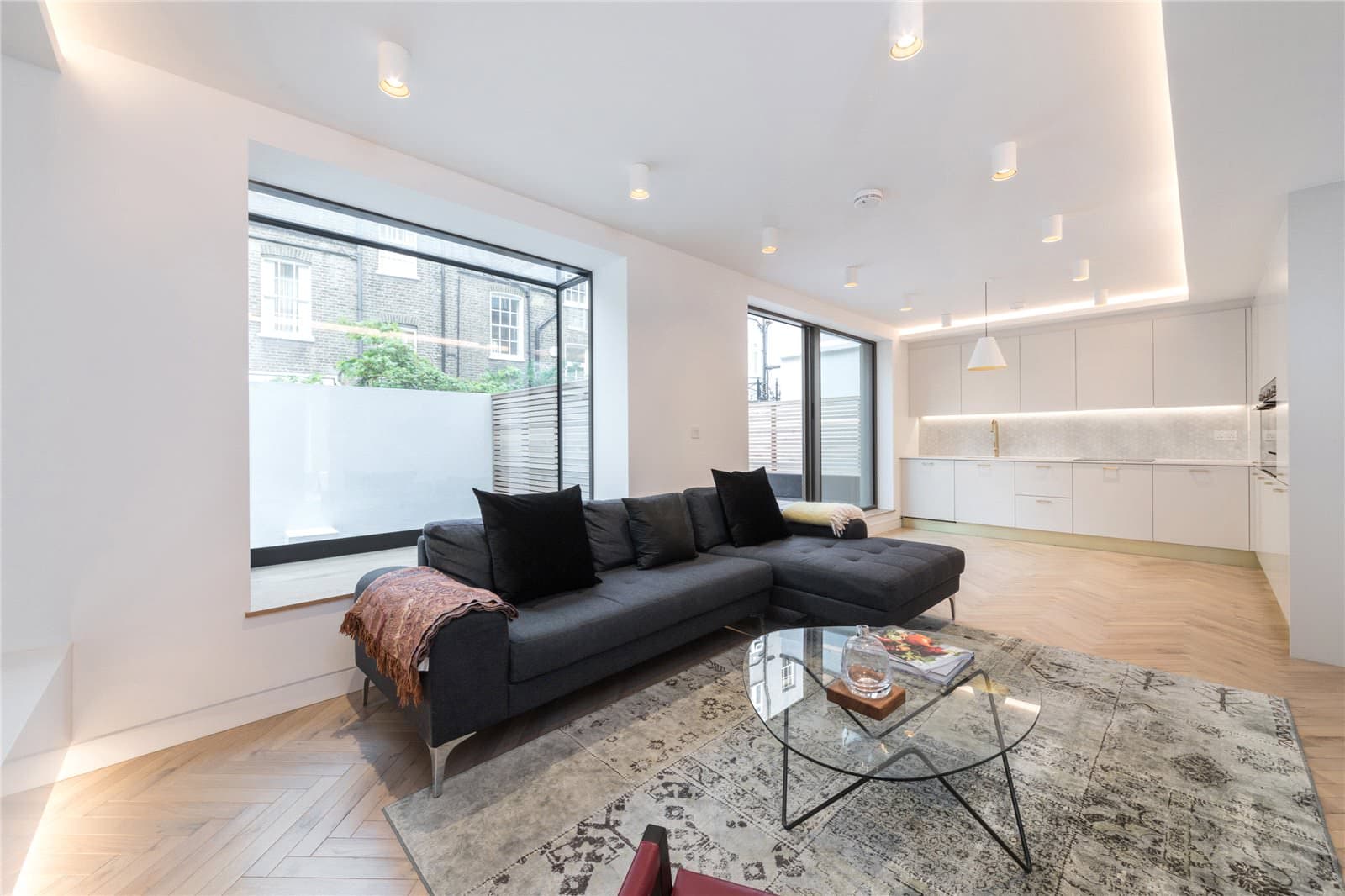 Oriel windows will allow you to enjoy a window with a timeless aesthetic but all the innovations and quality of a modern profile. These inherently charming profiles can be customised to suit any home, because we know every homeowner wants something unique from their new installation.
Although oriel windows offer an inherently traditional charm, they can be tailored to suit a wide range of London property styles. You will have total control over how this design looks and performs. Oriel windows have been manufactured using high-quality materials and market-leading techniques to offer you enjoy a long-lasting and reliable installation.
These protruding window designs can be used to create large and multi-dimensional surfaces to flood a space with natura light or as a bright and comfy spot to sit.
Update your heritage home or period property with our oriel windows. They can seamlessly be incorporated into contemporary homes as well as older architecture, accurately reflecting your personal preferences and design requirements.
Secure your home
We know security is a priority when it comes to a home. Update the safety of a property with these contemporary window installations. These designs have been crafted using structural glazing techniques and a pop-out box window design. This means that they feature no other furniture or hardware features. Despite this, they maintain a superior level of security and durability.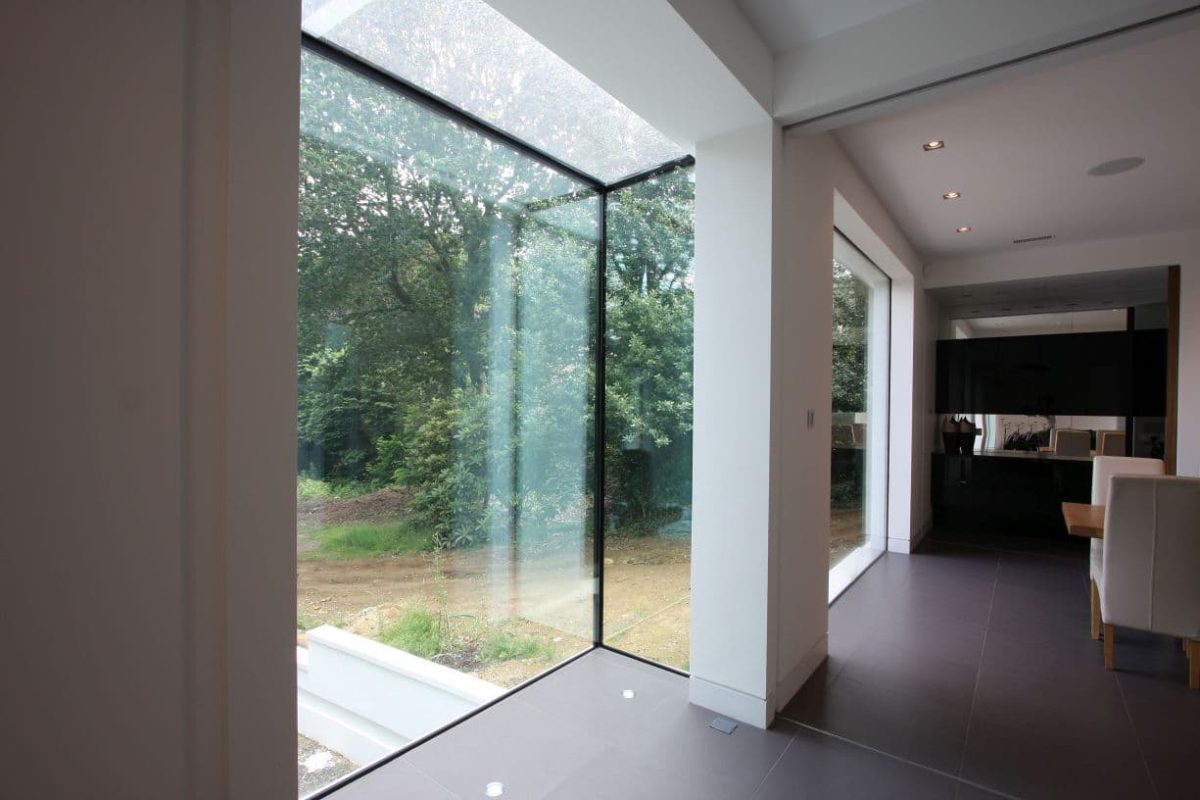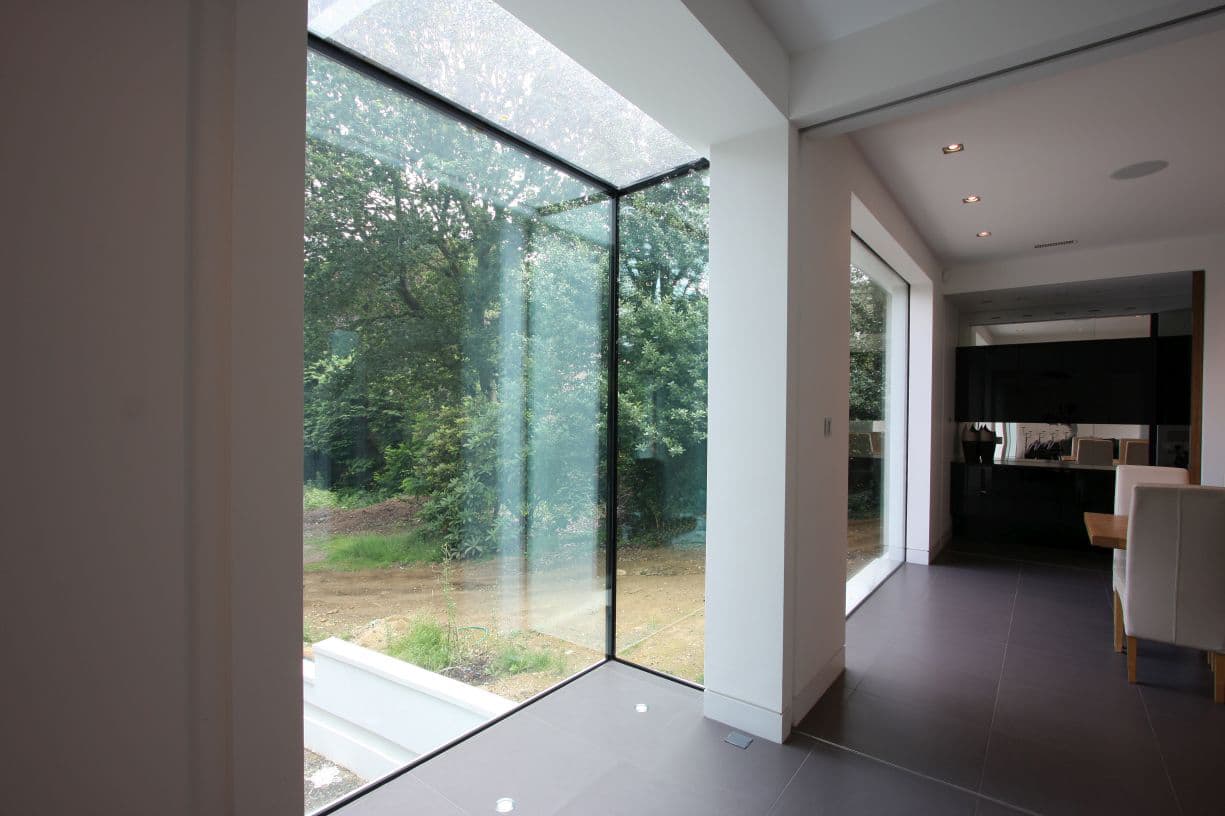 Our frameless oriel windows are naturally robust, enhanced even further by a range of high-grade security elements. Thanks to all these security elements, homeowners will be able to enjoy the peace of mind that comes with knowing your home, your family and your belongings are safe.
Customisable designs
Our oriel windows are renowned for their minimal sightlines. They are crafted using premium aluminium and can be adapted in a range of design finishes, including architectural bronze. You can also update your home with a range of different coloured windows, which can stand out or will blend in with your existing double glazing.
We also let you have control over the glazing. Each bespoke oriel window is made with your needs in mind. So they provide you with a relaxing and bright space, perfectly suited to your home.
We offer a range of smart glass options, so you don't have to compromise on form or function with these all-rounders. We can offer homeowners heated glass, and privacy glass. electrochromic glass and toughened glass. If none of them is right for you, we also offer bespoke designs.
Advanced technology
The oriel window design will help you to enjoy the innovations of the modern age on a traditionally charming installation. These window installations are made using modern techniques, designs, and premium-grade materials to ensure they are the ideal new addition to your London home that will improve security, thermal efficiency, and comfort.
They are a beautiful solution for bringing lasting value to your property while simultaneously making it the ideal place to relax and unwind at any point of the year. We are able to offer you oriel windows that bring you the best of both worlds, so you won't have to worry about missing out
These windows can help make your home more comfortable all year round. Even in the coldest, most bitter nights, these windows will keep your home warm and dry. Because your property will stay naturally warn, as these windows will retain heat, you could enjoy lower energy bills.
You won't just change how a home looks, but also how it performs. Enjoy a more cost-efficient space where you will rely less on central heating to keep it warm in winter. Not only could your bills be lowered, but the carbon footprint of your property could also be minimised for a more sustainable building.
To find out more about our oriel windows, and other double glazing installations, please call us directly on 01923 229 949 or use our contact form to request a callback. We also offer a free online quoting engine that is quick and easy for homeowners to use. We look forward to hearing from you and helping you get the right installation for your home.