Whether you're a homeowner or architect looking to upgrade a property, choosing the right sliding doors for your architectural application can be a difficult choice. You want the profiles to reflect the build and perfectly complement the style of architecture.
At Finepoint, we have created a guide, providing you with more information about the range of minimal frame sliding doors on offer, and how they can benefit your residential or commercial UK build.
If you have any additional questions about the information below, then please contact our team today and we will be more than happy to assist you and answer any questions you may have.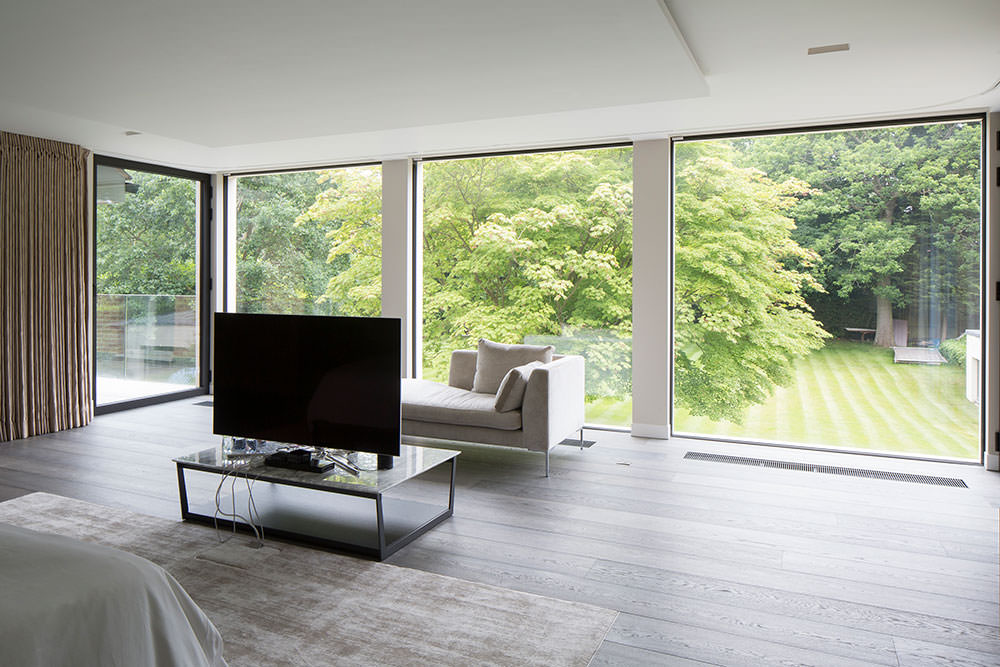 InfiniGlide Sliding Doors
At Finepoint, we offer the incredible InfiniGlide sliding doors. Whether you opt for the InfiniGlide 3 or InfiniGlide 6, you can upgrade any residential or commercial property with bespoke sliding doors that offer some of the slimmest sightlines on the market.
Reaching up to spans of 6m, and featuring an ultra slim frame and large glazed panels the InfiniGlide sliding doors are the perfect solution for anyone looking to brighten up the rooms with their property. The increased light transmission is perfect for darker homes, and also gives the illusion of a grander space.
Boasting U-values as low as 0.7, you can also expect the InfiniGlide sliding doors in London and the UK to provide exceptional thermal performance that will keep a property performing efficiently for longer.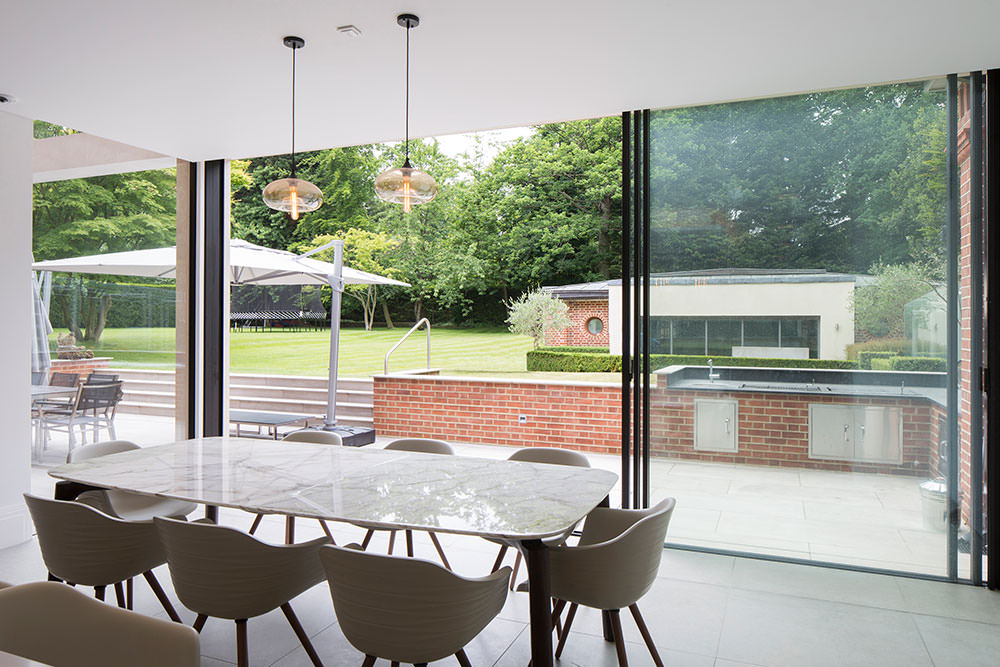 EdgeGlide Sliding Doors
Boasting a frame depth as minimal as 60mm, the EdgeGlide sliding doors are the perfect solution if you or your clients want to enjoy almost seamless views of the outdoors. The virtually frameless sliding doors provide almost panoramic views, allowing you to create a seamless connection between interior and exterior spaces.
The EdgeGlide sliding doors can reach up to spans of 2200mm x 2600mm, and with a sightline of 42mm. They not only look incredible but also have been carefully crafted to provide long lasting performance.
This includes U-values as low as 0.5, thus helping keep a property comfortable all year round. The frames are manufactured using robust aluminium materials, ensuring better standards of security and durability.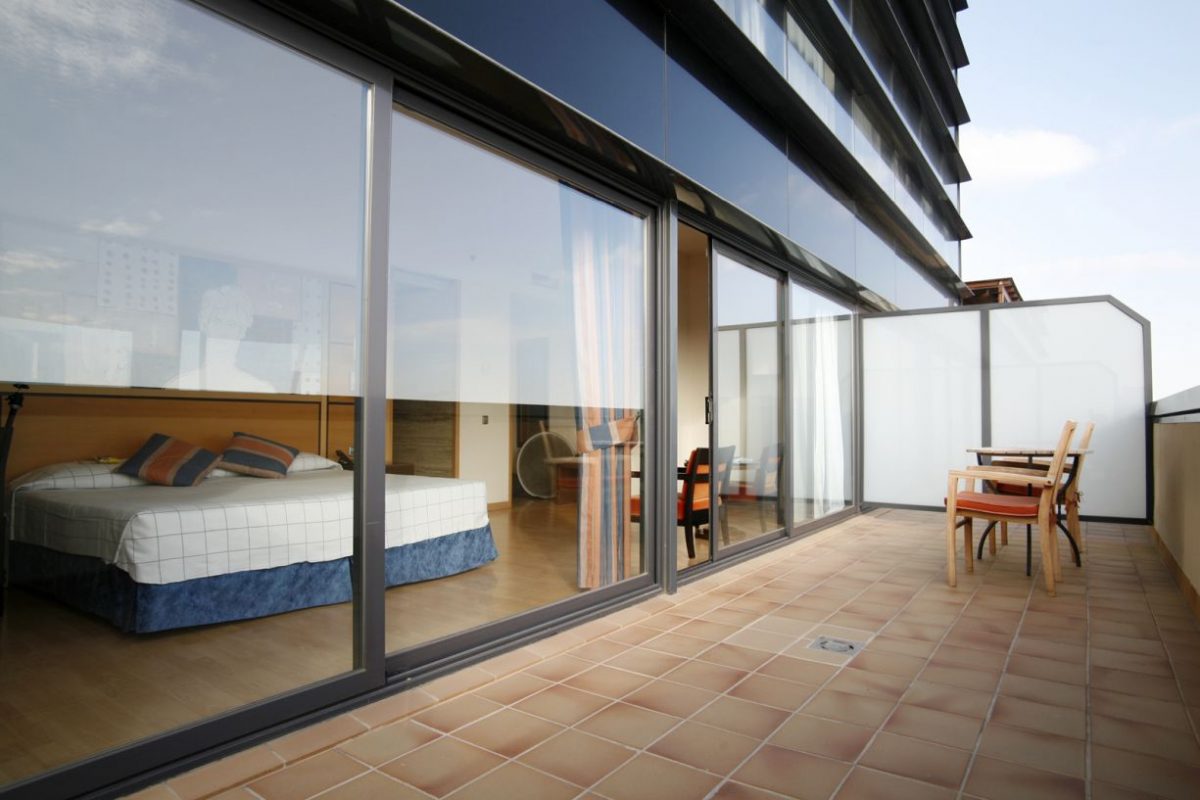 Schuco Sliding Doors
Our Schuco sliding doors are an excellent choice for residential and commerical properties across London and the UK.
They come an in an incredible range of colours and designs, allowing them to be tailored to any style of modern or period architecture. The colours can be as bold or as subdued as you desire, so the choice is really up to you.
As well as their design, they also provide fantastic sound insulation. This is perfect for properties in built up, and more urban areas that suffer from sound pollution.
The Schuco sliding doors can be configured to suit any space, and come available on a choice of single, double or triple track options. This allows for seamless operation, thus making the profiles incredibly easy to control.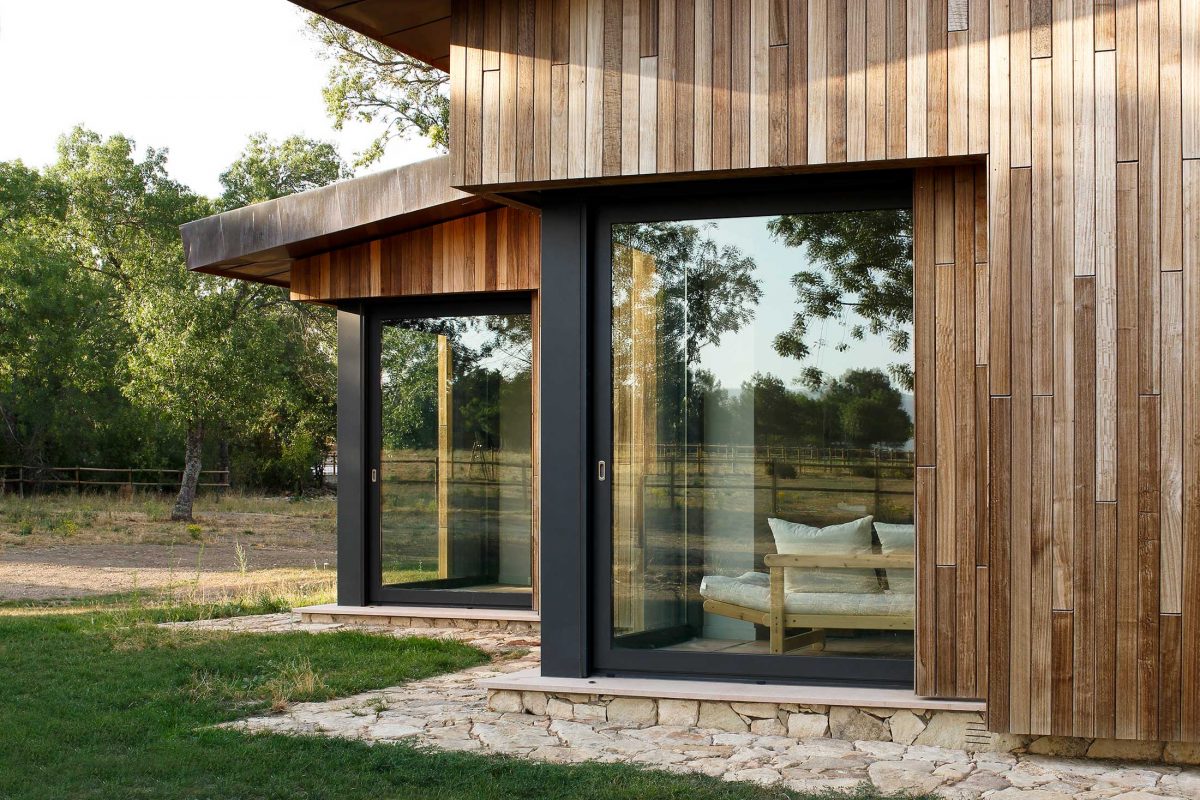 Contact Finepoint Today
If you have any additional questions about our range of sliding doors and what option would be best for your architectural glazing project then please don't hesitate to get in touch with our expert team today. We can provide you with all the sliding door information that you require.
We offer free quotes also, so submit your project details today and our team will be in touch to discuss prices with you. If you would like to speak to our team directly, then you can call us on 01923 229 949. We also have an online form that you can fill in with any questions you have.
For architects interested in our services, we also offer CPD presentations if you're looking to enhance your skills and grow your knowledge. We look forward to hearing from you.