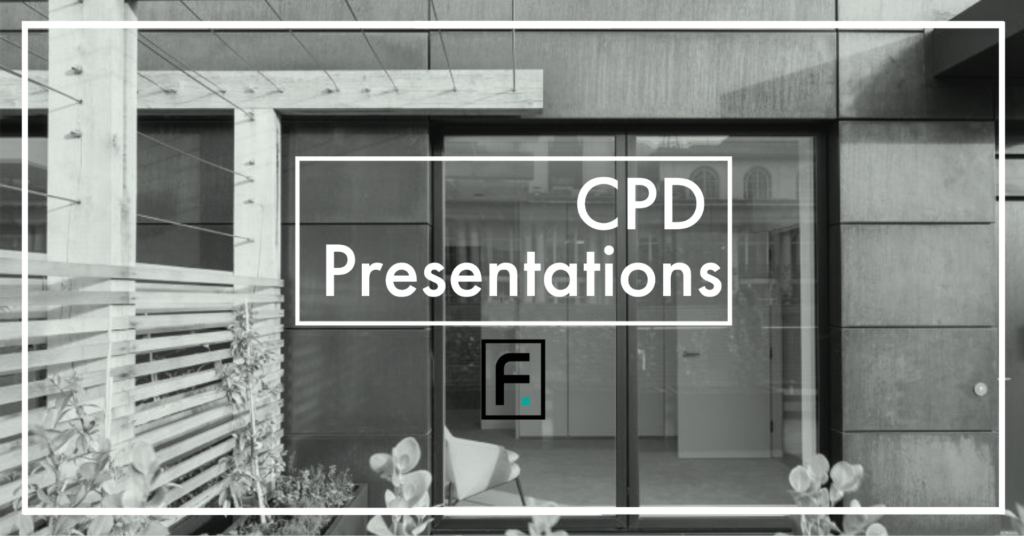 CPD Presentations in London
As structural glazing experts in London with a state of the art aluminium manufacturing facility, Finepoint Glass can offer CPD presentations to architects that are interested in our products and services. Our range covers a variety of architectural and structural glazing systems. This includes Oriel windows, minimal frame sliding doors, glass box extensions and more.
CPD (also known as Continuing Professional Development) allows you to enhance your industry skills, as well as provide you with more information about new technologies and techniques within your industry.
We can provide you with all the information you need to complete the CPD presentation for architects. If you're based in London or the UK, then get in touch with Finepoint today.
CPD helps you to stay professional within your industry, as well as safe, competent, capable and resilient. It's a vital part of any architects and other design professionals career requirements, so if you're an architect or design specialist, Finepoint can offer you this informative service.
As a member of the Royal Institute of British Architecture (RIBA) and a registered member of the ARB (Architects Registration Board), it is your obligation to annually take part in CPD. There are a number of requirements that you, as an architect must do. This involves taking part in at least 35 hours of learning annually. 20 of these hours should come from the mandatory CPD topics.
There are 10 mandatory CPD topics includes within the curriculum. This includes:
Health, safety & wellbeing
Legal, regulatory & statutory compliance
Architecture for social purpose
Procurement & contracts
Inclusive environments
Sustainable architecture
Places, planning and communities
Building, conservation and heritage
Design, construction and technology.
If you have any further questions about the CPD topics and presentations that Finepoint offer, then give us a call on 01923 229 949.
Any form of structured and informal learning can count towards your required hours. Structured CPD will have a range of outcomes and learning aims and will be taught by a member of our team. This can be completed face to face or online. You can also opt for a more informal CPD presentation, learning the required information in a more self-directed way.
Whichever style of learning you would prefer, our specialist team at Finepoint will help you to complete the course in a way that suits you best and enhance your skills as an architect.
We can offer you a CPD presentation and provide you with all the information you need. For more information on our CPD for architects, please don't hesitate to get in touch with a member of our team today. You can give us a call on 01923 229 949 or fill out our online form. You can even visit us at our local showroom and have a chat with the Finepoint team.