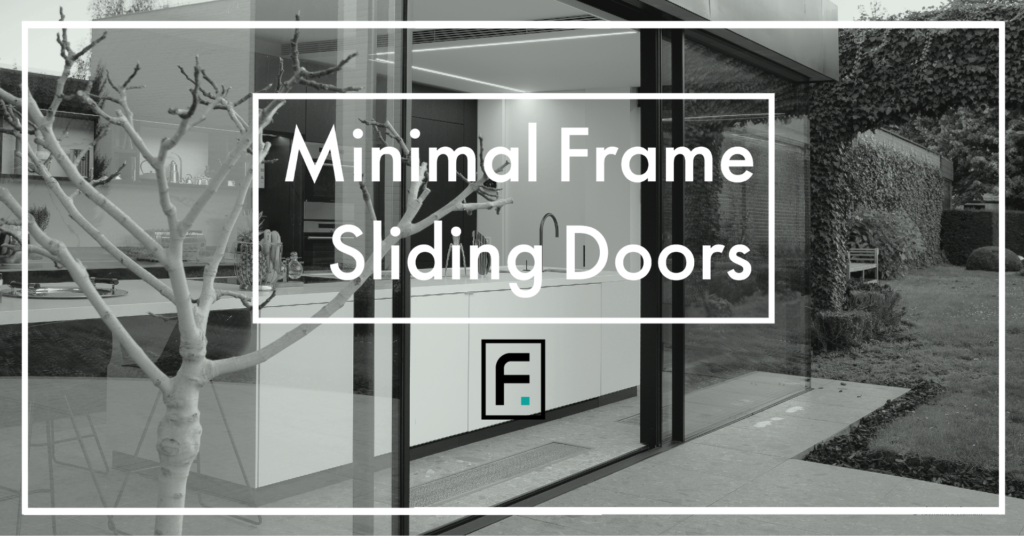 Minimal Frame Sliding Doors in London
Here at Finepoint, we offer homeowners, architects and commercial businesses a range of minimal frame sliding doors. Combining modern visuals with exceptional performance, the doors are the ideal way to add luxury appeal to any property they're installed into.
We offer a range of bespoke sliding doors styles, all of which are a perfect structural glazing solution. Whether you want to inject a great amount of natural light into your home or create a stunning focal point that will impress all your guests, you can trust Finepoint to provide you with minimal frame sliding doors that suit your every requirement.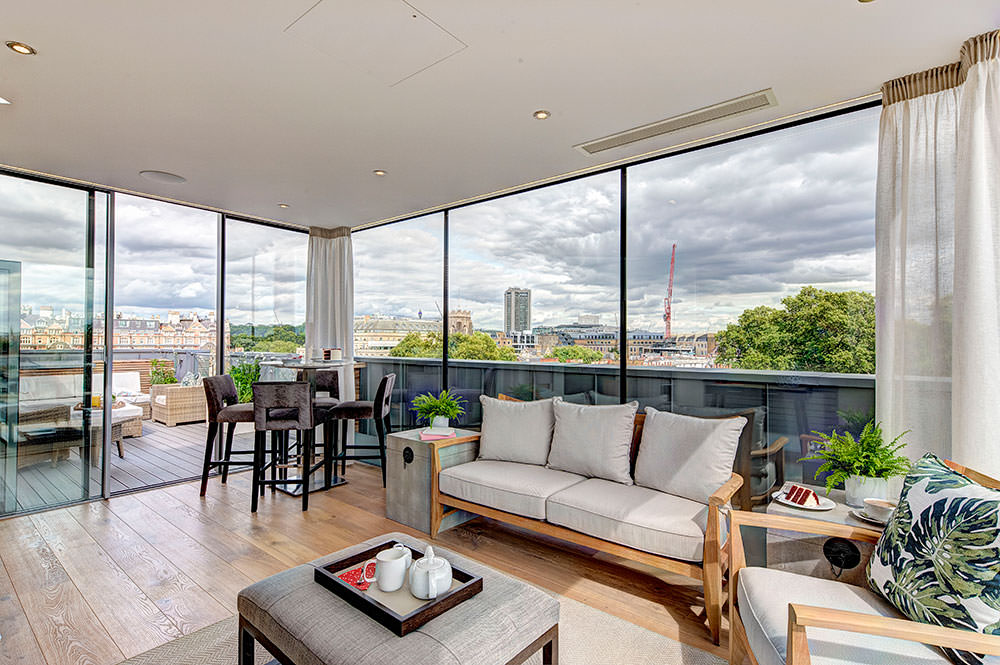 Ultra Slim Sliding Door Profiles
We can offer you the InfiniGlide 3, InfiniGlide 6, EdgeGlide & PanoGlide sliding doors for your residential or commercial property in London or the UK. All our minimal frame sliding doors offer incredibly slim frames, creating a sleek profile. The ultra slim frame and large glazed panels allow your home or business to benefit from enhanced natural light allowance. This creates a beautifully bright space that will appear light and airy all year round.
The aluminium profile of the minimal frame sliding doors is robust as well as lightweight. This allows the doors to be manufactured with sightlines as minimal as 20mm. You can enjoy panoramic views of your London surroundings, without the worry of a bulky frame obstructing the view.
All of our minimal frame sliding door designs can be tailored to suit your exact requirements. Choose from our incredible selection of special finishes and create completely unique designs. So whether you're an architect, commercial owner or homeowner, you can design bespoke minimal frame sliding doors in London or the UK that suit your design specifications.

Exceptional Performance
Without compromising on the ultra slim designs and sleek appearances, our minimal frame sliding doors will instantly improve the way every property performs. Manufactured using robust aluminium, you can trust the structural glazing doors will provide security and durability that exceeds in standards of quality.
You can also expect exceptional thermal efficiency with our minimal frame sliding doors. The improved designs will help to keep properties well insulated; helping to retain heat for longer, making our aluminium sliding doors the perfect energy efficient solution.
So if you're looking for a way to modernise you or your clients home or business, then our minimal frame sliding doors in London are the ideal structural glazing solution for you. They combine minimal frames and modern performance, providing doors that are perfect for a variety of property types.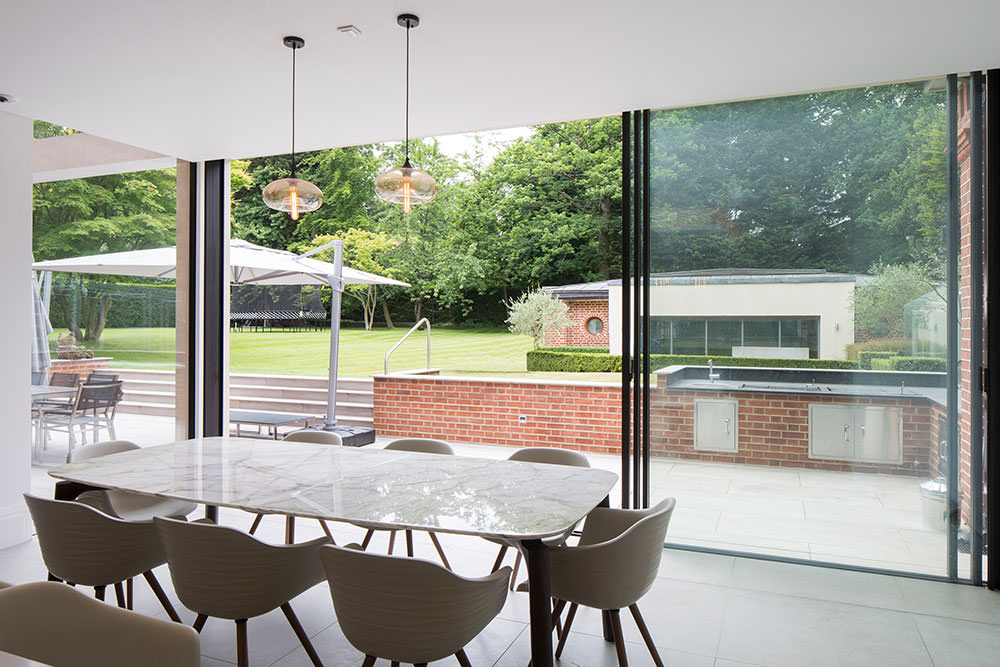 Minimal Frame Sliding Doors Prices, London & the UK
If you want to find out more about how much our minimal frame sliding doors cost, then get in touch with Finepoint today. We offer a range of door styles, all of which are competitively priced and affordable.
Why not request a quote today, and you can receive a personalised price for your new sliding doors. Simply submit your details into our online quoting engine, and a member of our team will be happy to provide you with your bespoke price.
Alternatively, if you would rather speak to a member of our team about your new minimal frame sliding doors, then you can contact us by either filling out our online form or giving us a call on 01923 229 949.