Renovate and Expand your property with these Glass House Extensions
Here at Finepoint, we provide premier glass home improvement solutions that can transform your property dramatically. Enjoy improved aesthetics, performance and expanded space for greater freedom and increased quality of life at your property.
Our range of glass house extensions ensures transformative benefits that will increase the value of your property, broaden your horizons in terms of what you can do with your interior space and an undeniable modern aesthetic. Read below to find out how we can transform your property.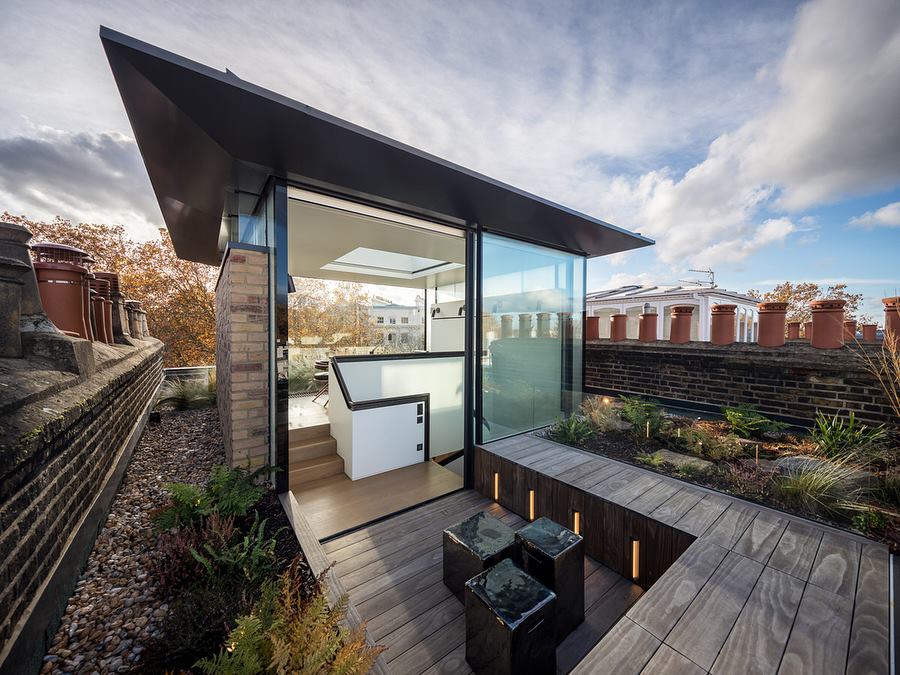 Glass Extensions
Expand your property with our expertly designed glazed extensions. Whereas the conventional option for property owners would be a conservatory, orangery or a more walled-off extension, our glass structures offer something better. Enjoy the extra space with completely unobstructed sightlines. Not only will you be protected from the harshest of weather conditions, such as heavy rain, snow, hail and strong winds – you can observe the majesty of the outdoors from the comfort of your interior.
For those worried about their privacy and feeling overexposed due to the transparency of glass, let us reassure you that your privacy will remain undisturbed. Thanks to our smart glass, we offer an array of glasses that serve various functions, including obscuring your interior from potential onlookers. Our liquid crystal glass offers privacy on demand. With the flick of a switch, you can turn your glass extension opaque, allowing for peerless vast sightlines and built-in privacy without having to compromise either.
Our glass extensions also don't require blinds or curtains to avoid the overbearing glare of the sun. With our liquid crystal glass, property owners can precisely determine how much natural light they want to pierce their interior, thanks to our light control. Modulate the amount of sunlight that enters your home to protect your furniture, prevent glaring light and dim your interior at any given notice with a simple click of a button.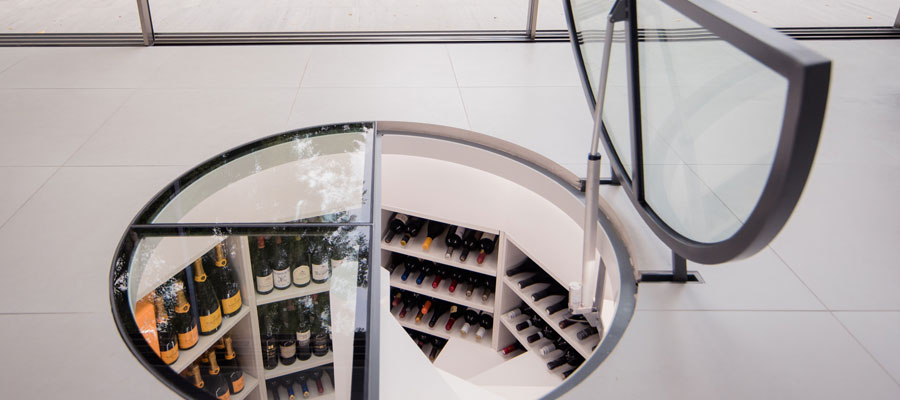 Wine Cellars
Another way to expand your property and add an incredible function is our glass wine cellars. Enjoy a sleek expansion that offers an incredibly modern option to store up to 1000 bottles. Our wine cellar pods are unmistakably stunning in a visual regard, which can easily become an attractive focal point in any property. We create an underground expansion by adding extra storage without impeding your interior by taking up unnecessary amounts of space.
Our wine cellar extensions aren't just for show either. Your wine collection will not only remain protected but will also remain in optimal temperatures, thanks to our super-insulating CUIN glass. Your underfloor wine cellar pod extension will ensure that your wine collection will age gracefully, and be ready to serve at any given notice, regardless of how hot or cold it is outside. Enjoy triple glazed performance with 30% less weight, offering superior U-values as low as 0.2 W/m2K.
Despite being an indoor underground extension, our glass wine cellars are perfect for the interior. Thanks to our walk on glass, your weight and beyond will be supported without issue. Making the top of your cellar just as solid as the rest of your floor. We also offer a spiral staircase to descend your wine cellar, offering an undeniable modernist aesthetic. Enjoy our integrated wine bottle racks that keeps saving space in style, offering incredible storage and absolute ease of access for a quick glass of wine or two.
To Conclude
Our range of glass house extensions can easily transform your property for the better. Enjoy extra space, storage and, of course, style. Enjoy increased property value, seamless temperature, light and privacy control at the touch of a button. We believe in offering our valued customers the very best when it comes to extensions, which is why we make sure our home improvement solutions achieve much more than just providing more room.
To find out more about our glass extensions, wine cellars, specialist glasses and much more, why not directly call us on 01923 229 949 or use our contact form to request a call back. We also offer a free online quoting engine that is quick and easy. Try it yourself today. We look forward to hearing from you.