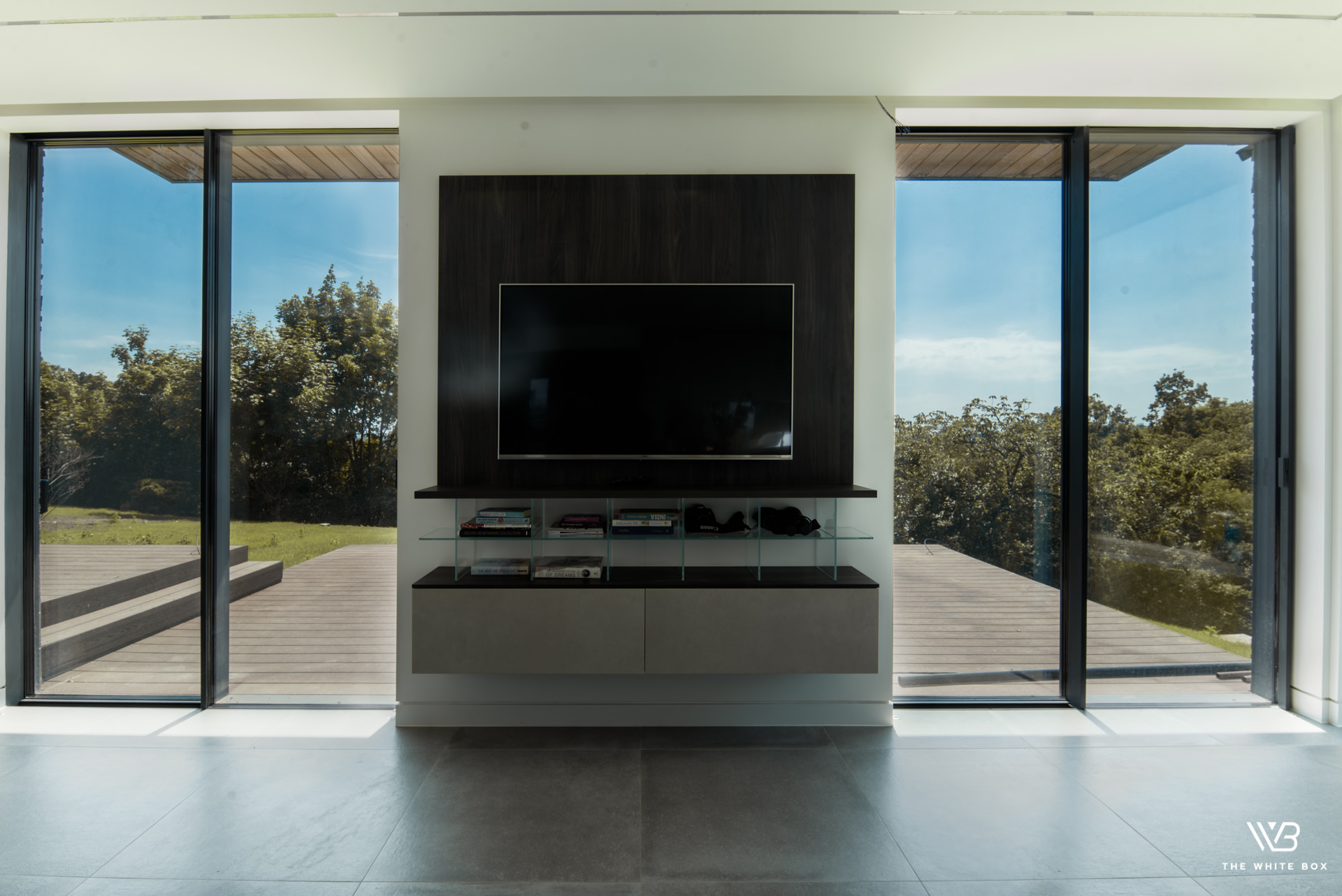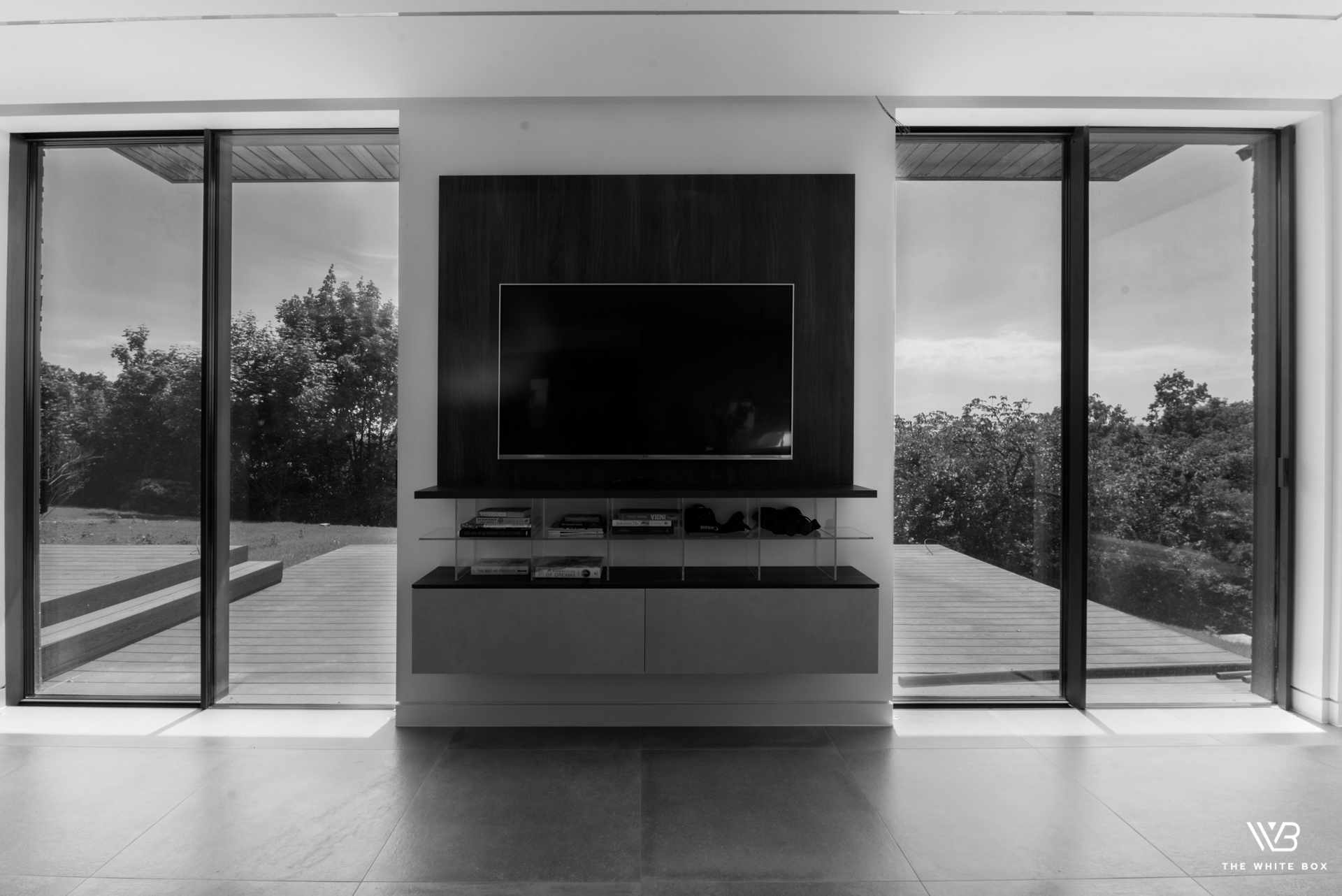 This residential property has been completely transformed with a range of structural glazing that has modernised both the interior and exterior of the UK property. Using a bespoke range of structural glazing solutions, Winston House can now enjoy panoramic views and modern designs that will impress all their guests.
Finepoint
have several working within the architectural industry, providing properties with high quality architectural glazing. If you'd like to find out more about our range of products and services in London or the UK, give us a call on
01923 229 949
.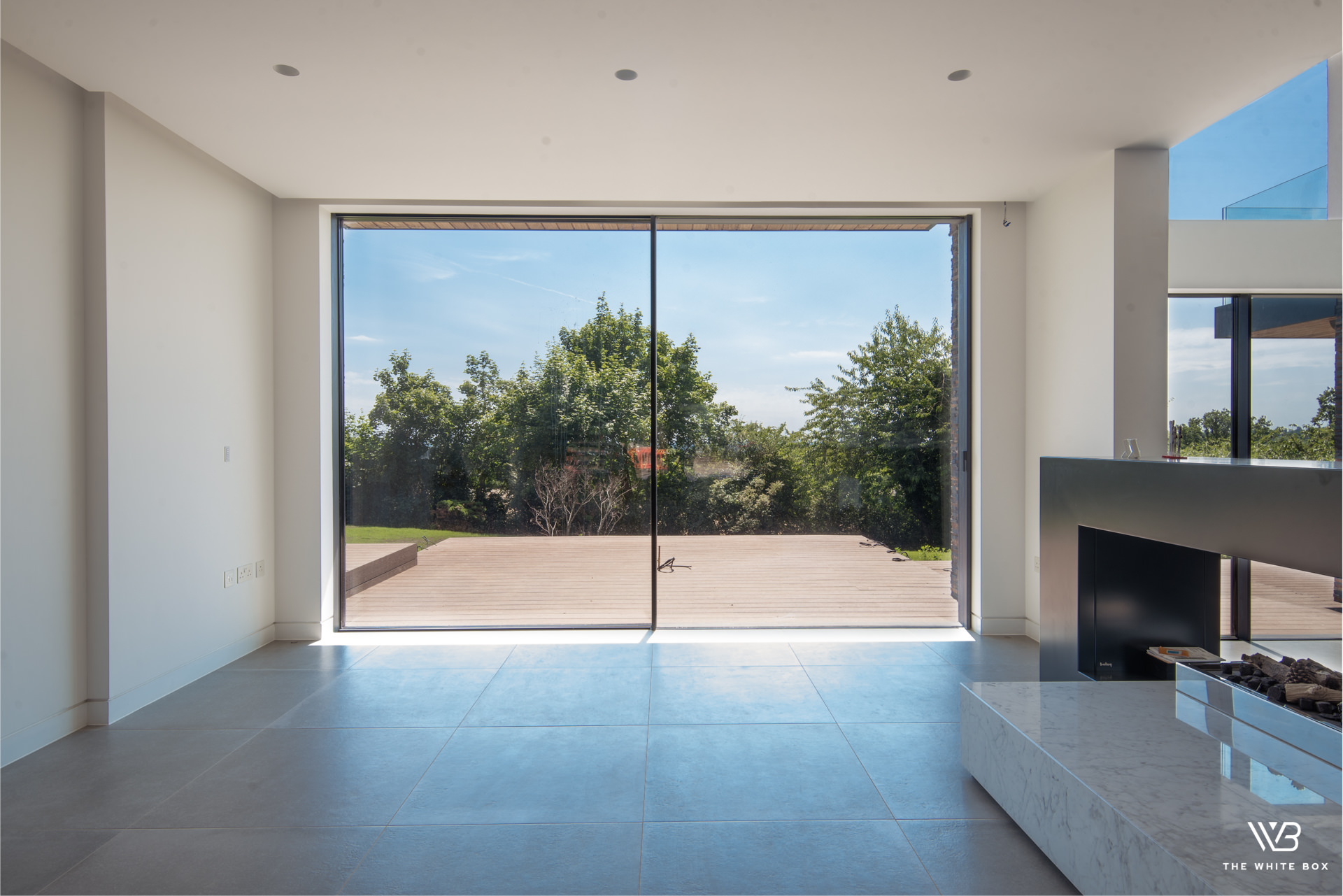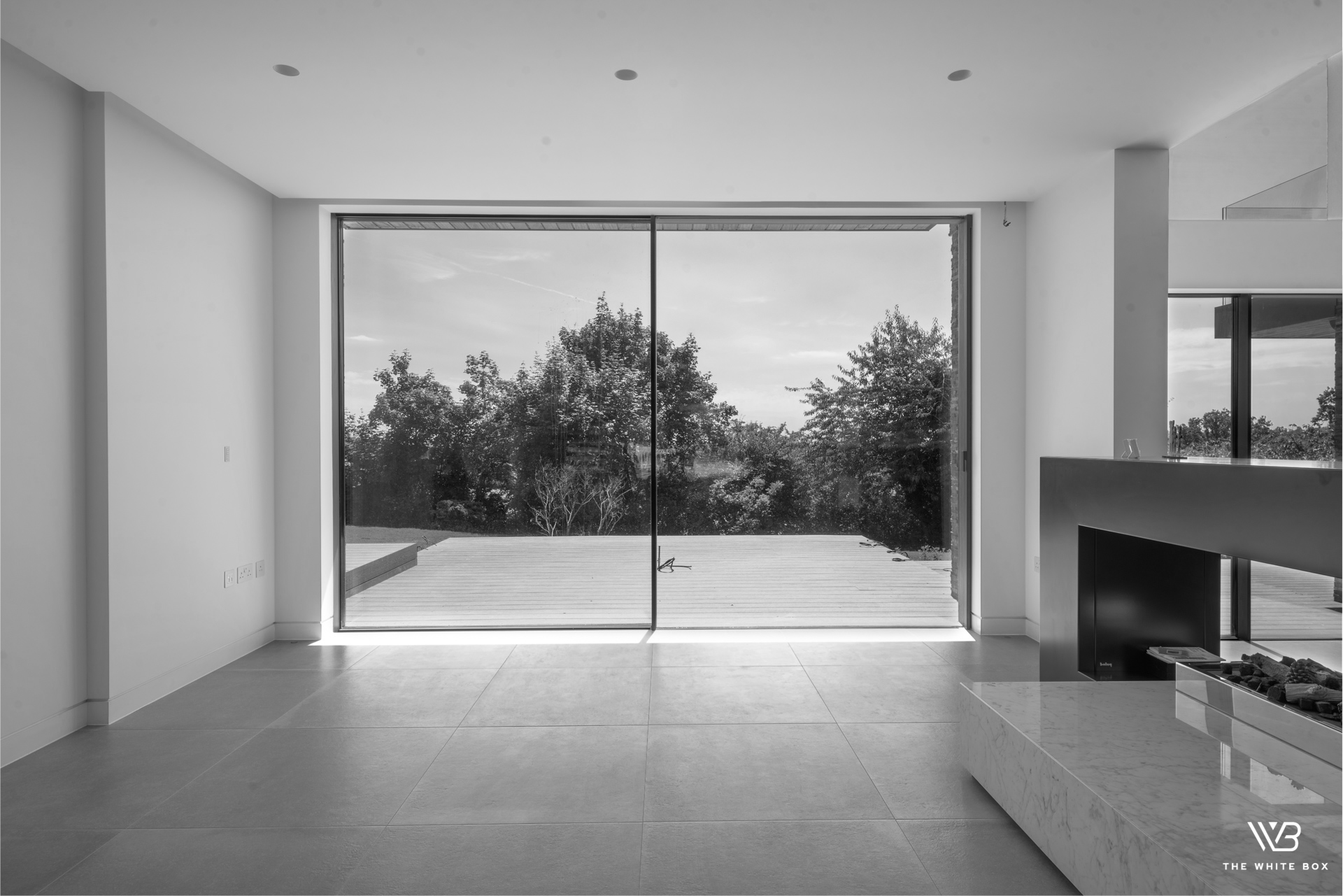 By installing a range of our
aluminium sliding doors
into the UK property, the owners can now benefit from a bright home that lets natural light flood the space throughout the year. The sleek design and ultra slim sightlines maximise natural light allowance whilst providing Winston House with modern aluminium doors. The glass to floor designs not only provide stunning visuals, but the modern designs of the doors allow the home to benefit from exceptional long lasting performance.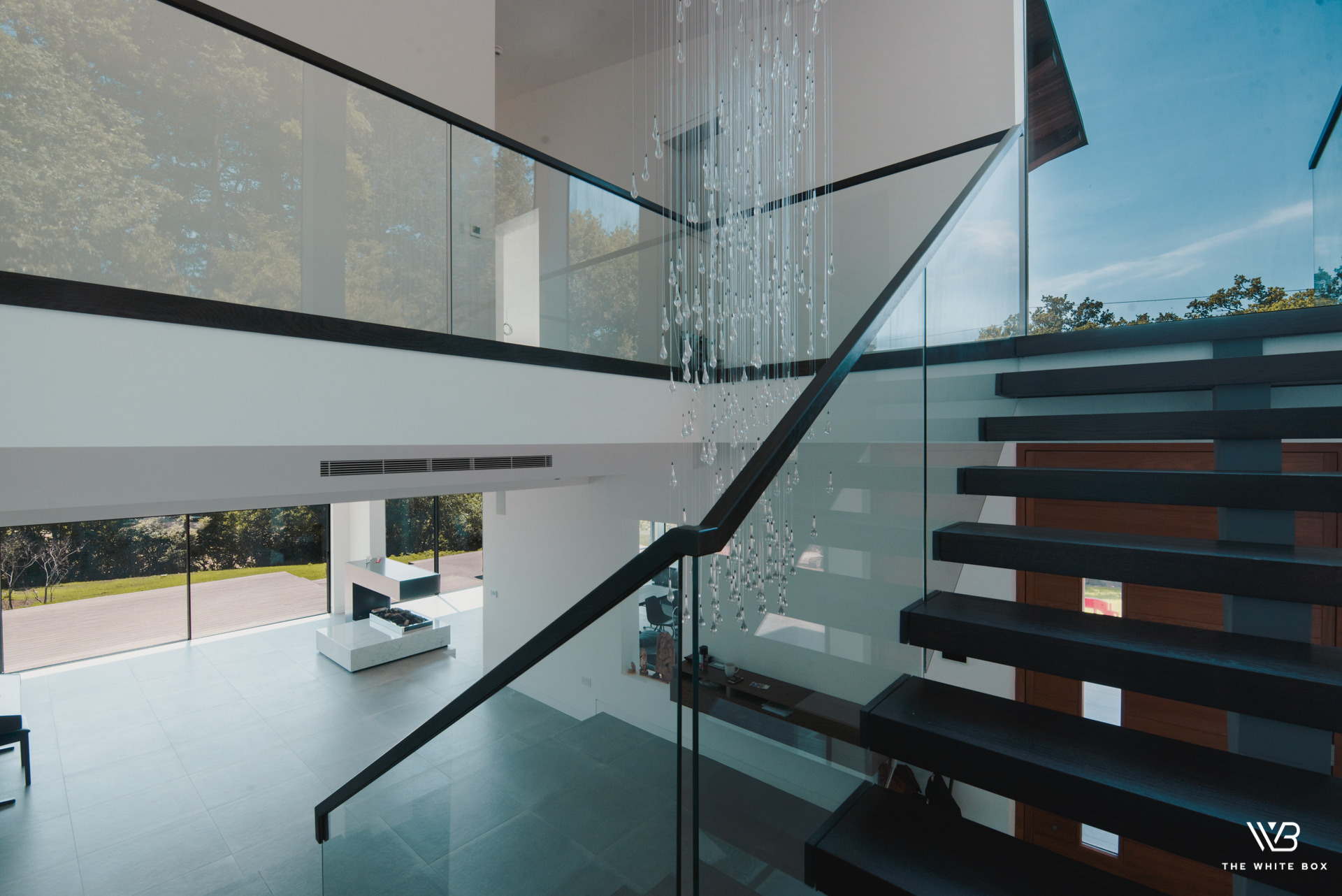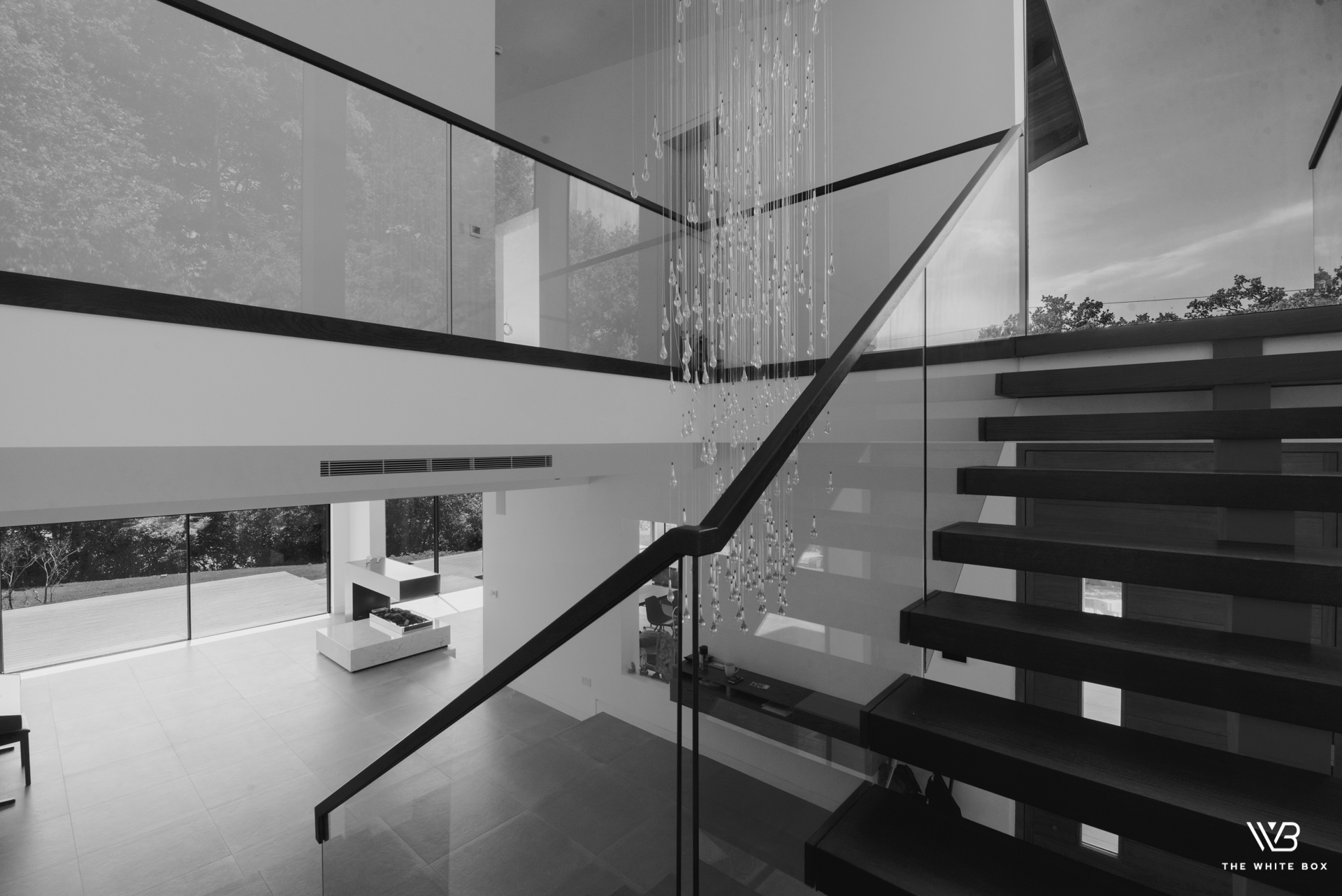 Our range of
glass balustrades
are manufactured for both interior and exterior use. The modern designs means the glass bannister offers a tough glass profile that is able to withstand the unpredictable British climate. Not only will Winston House benefit from impressive longevity with the glass balustrades, but the glass designs create a beautifully modern aesthetic that fits in with the style of the contemporary UK property. A glass balustrade also helps to create a greater sense of space, as the transparent designs allow you to seamlessly connect spaces without a bulky frame obstructing and breaking up the views in your home.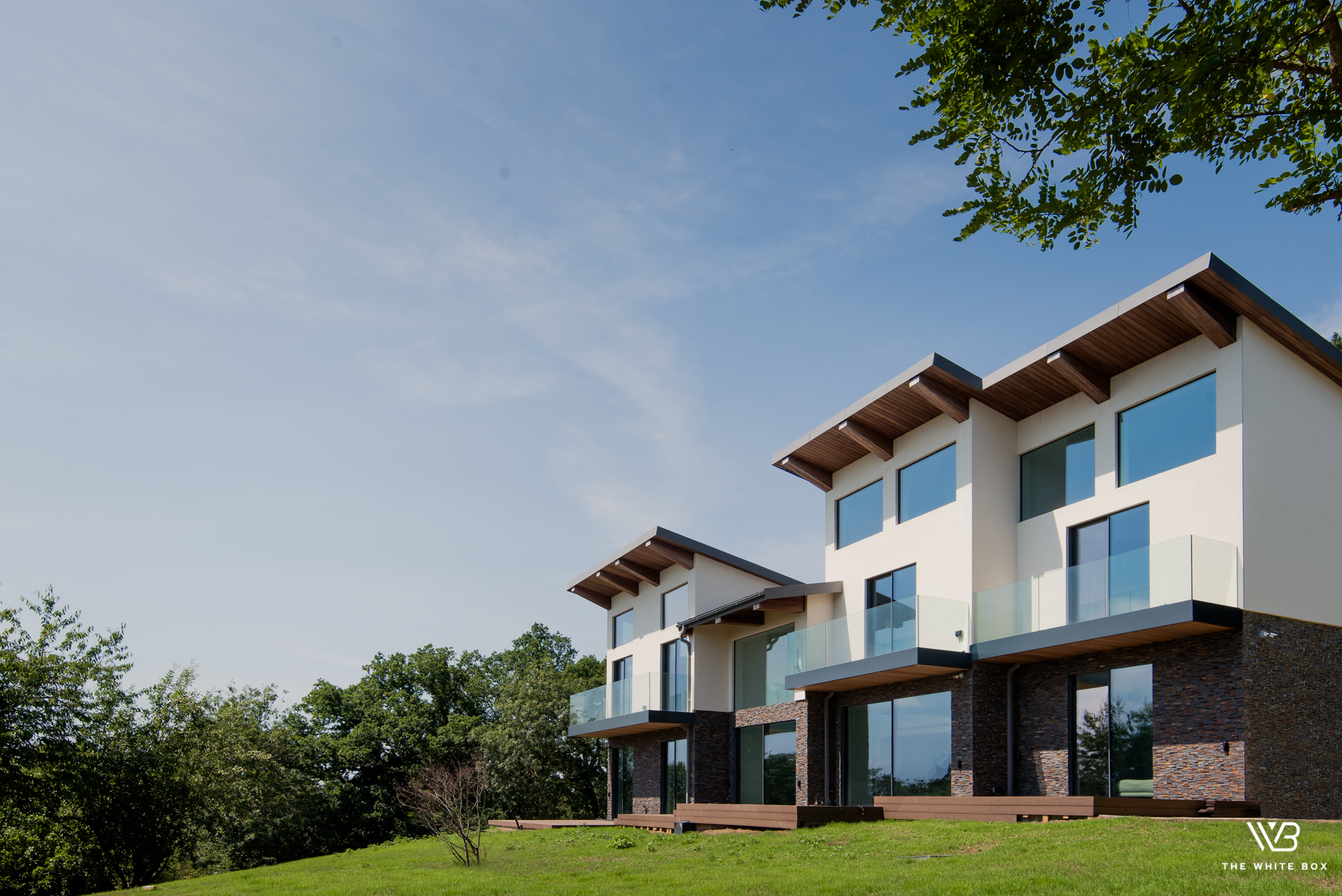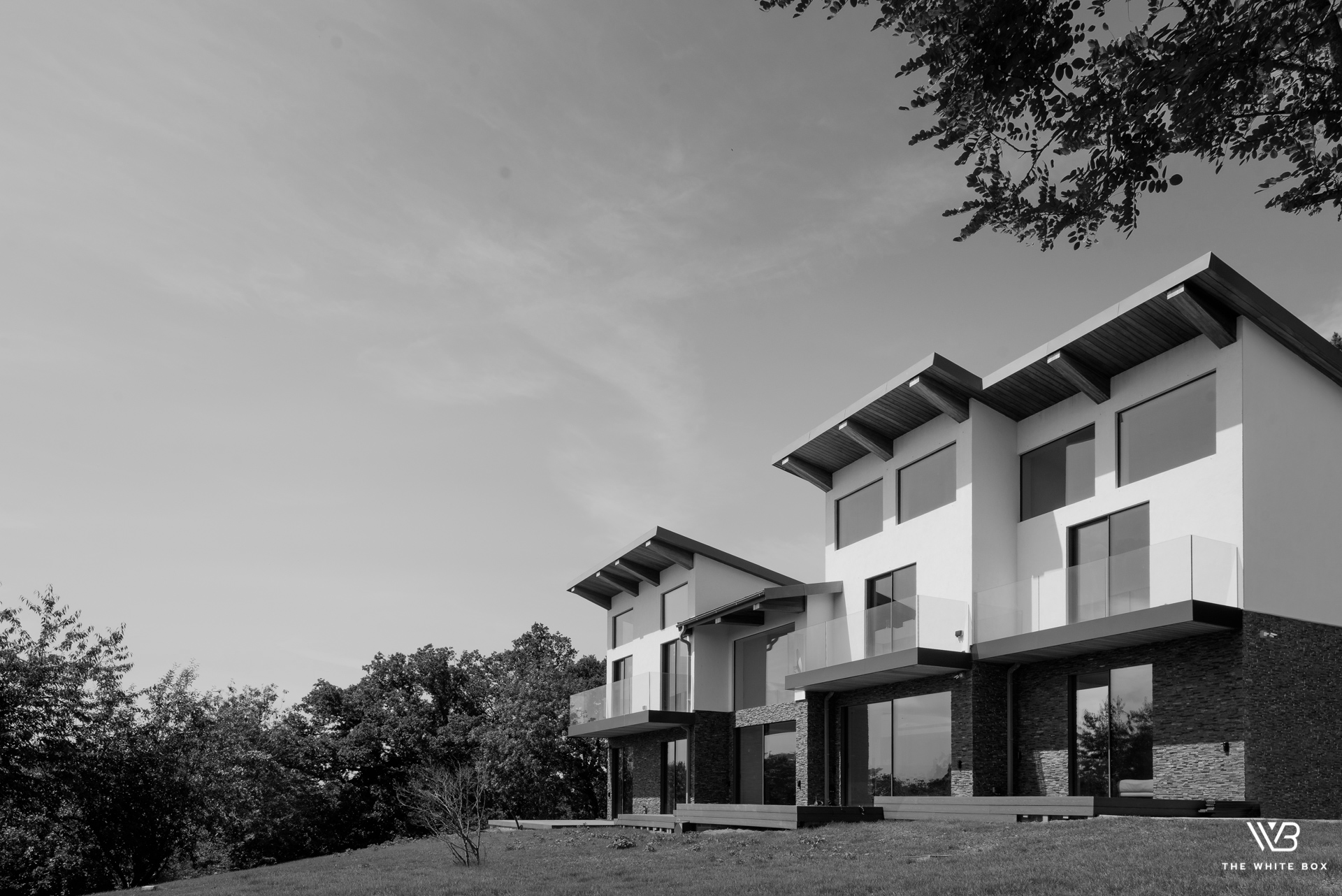 As well as the glass to floor sliding doors, Winston House also opted for large glass walls to be installed into areas of the property. By incorporating the large glazed panels into the UK home, this creates a visually brighter space, that lets natural light take over and flood the room with natural sunlight. All year long, the property can benefit from a bright home that also gives the illusion of being bigger. All of our structural glazing products can be custom designed to suit any available space within your residential or commercial property. Not only this, but the unique glazing will also provide Winston House with excellent thermal efficiency that will keep the home comfortable and well insulated even during the colder months of the year.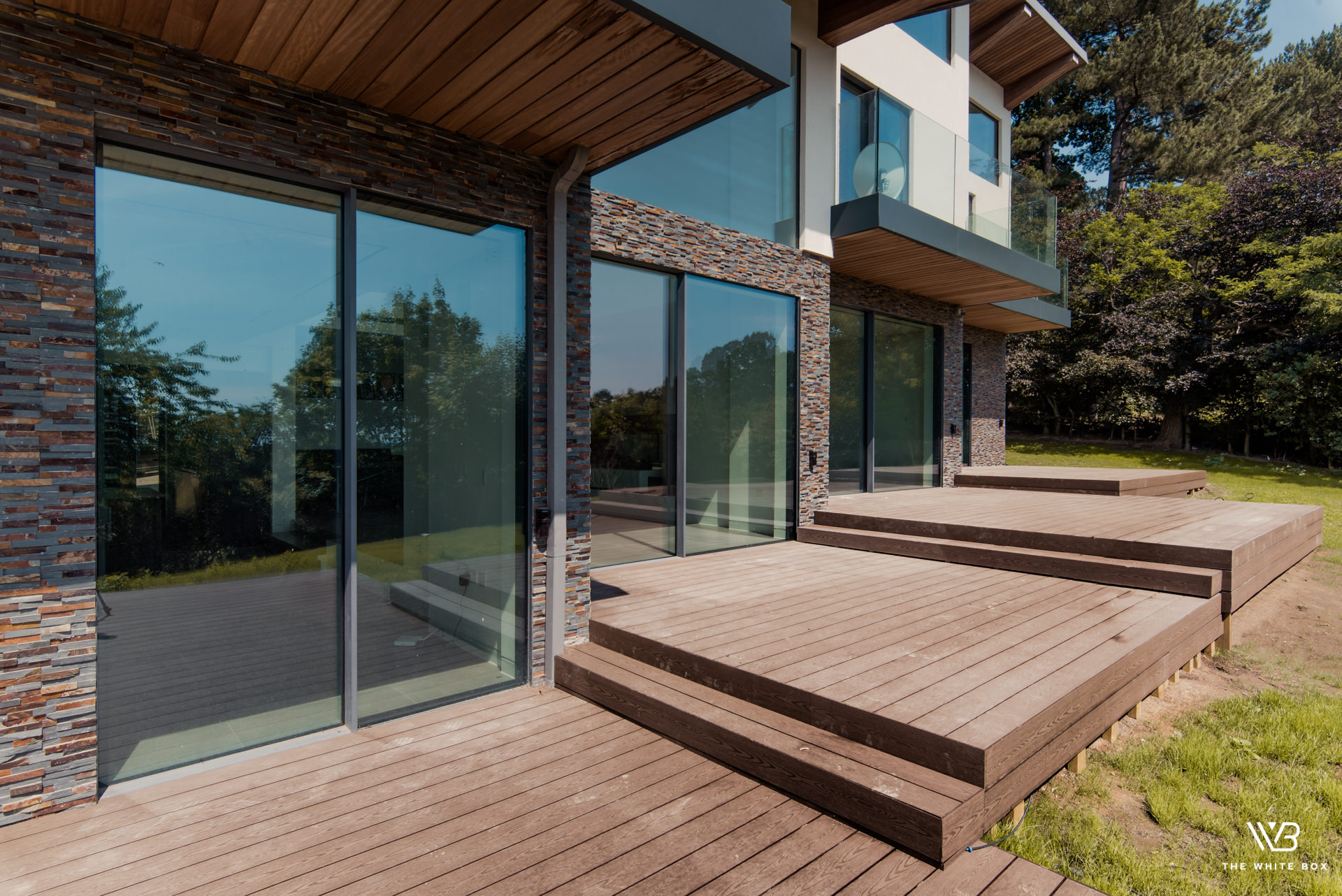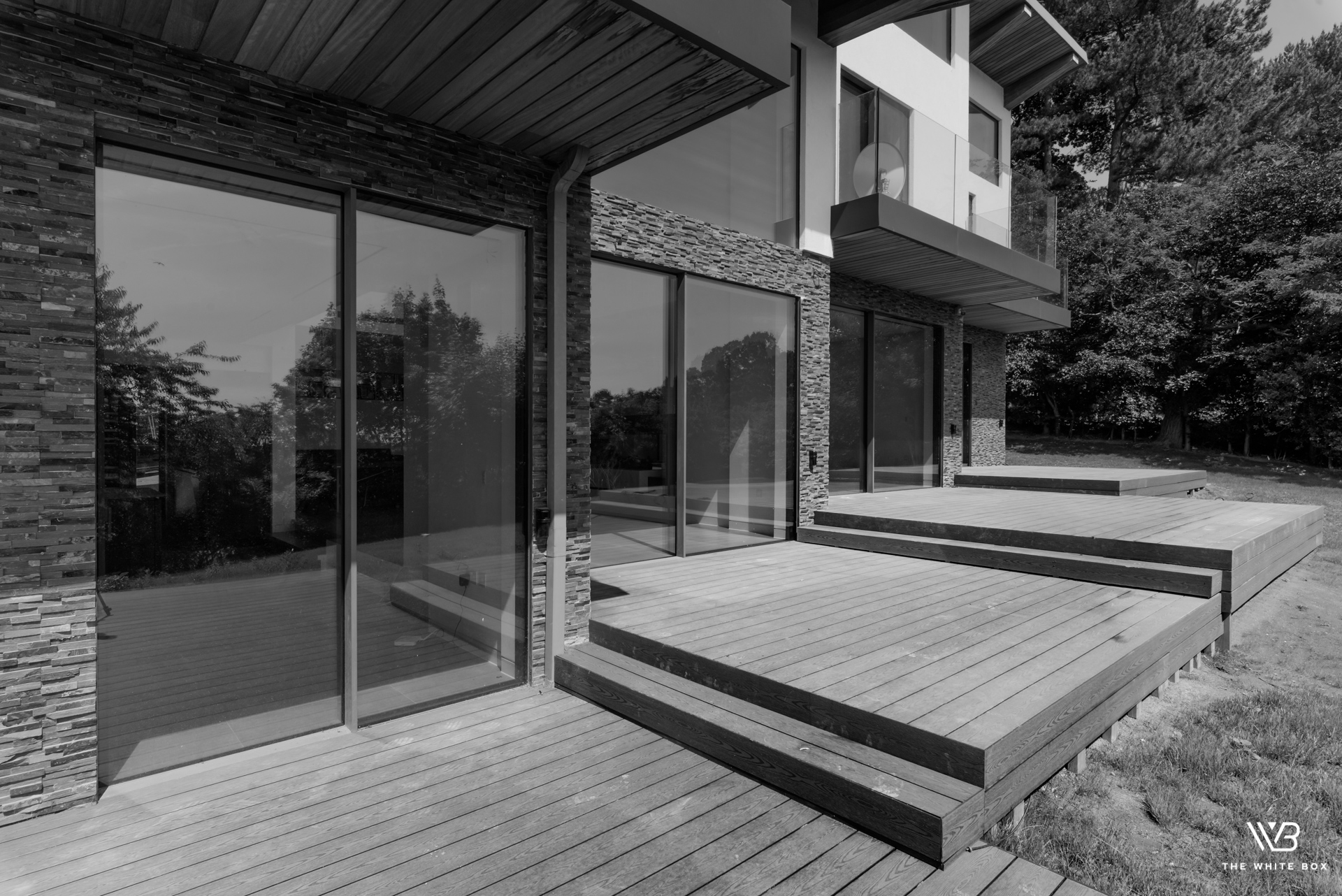 By opting for structural glazing from Finepoint, Winston house can now benefit from new home improvements that not only look impressive but perform exceptionally well. This ensures that the owners have invested in high quality structural glazing that will serve them many years of service. The slimline aluminium doors are manufactured using precision engineered aluminium, meaning that they will provide this property with superior standards of durability and security. The robust frame and toughened glazing will deter intruders from successfully getting into the property. This also means that the sliding doors will not rot, warp, crack or twist out of shape after many years exposure to the natural elements.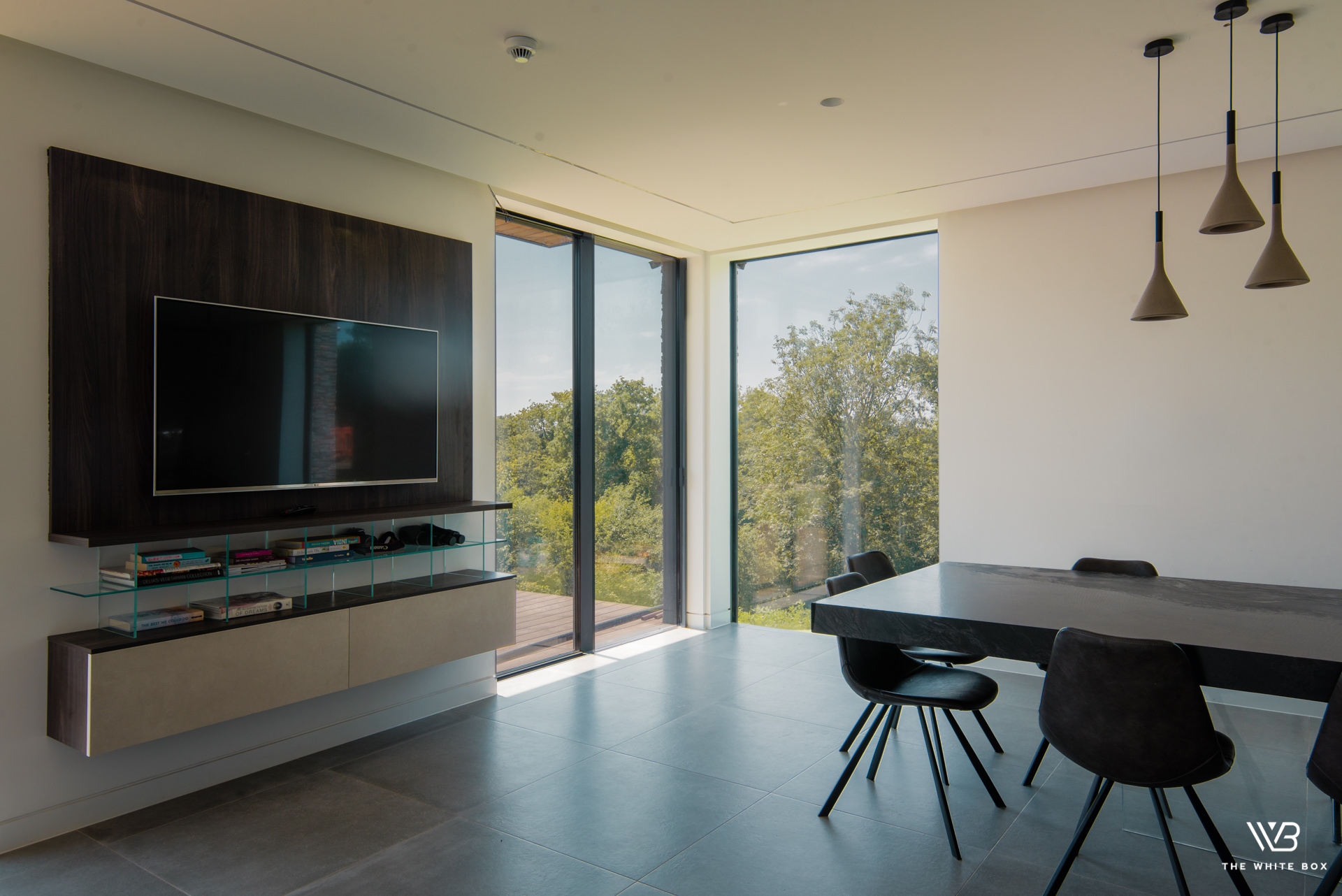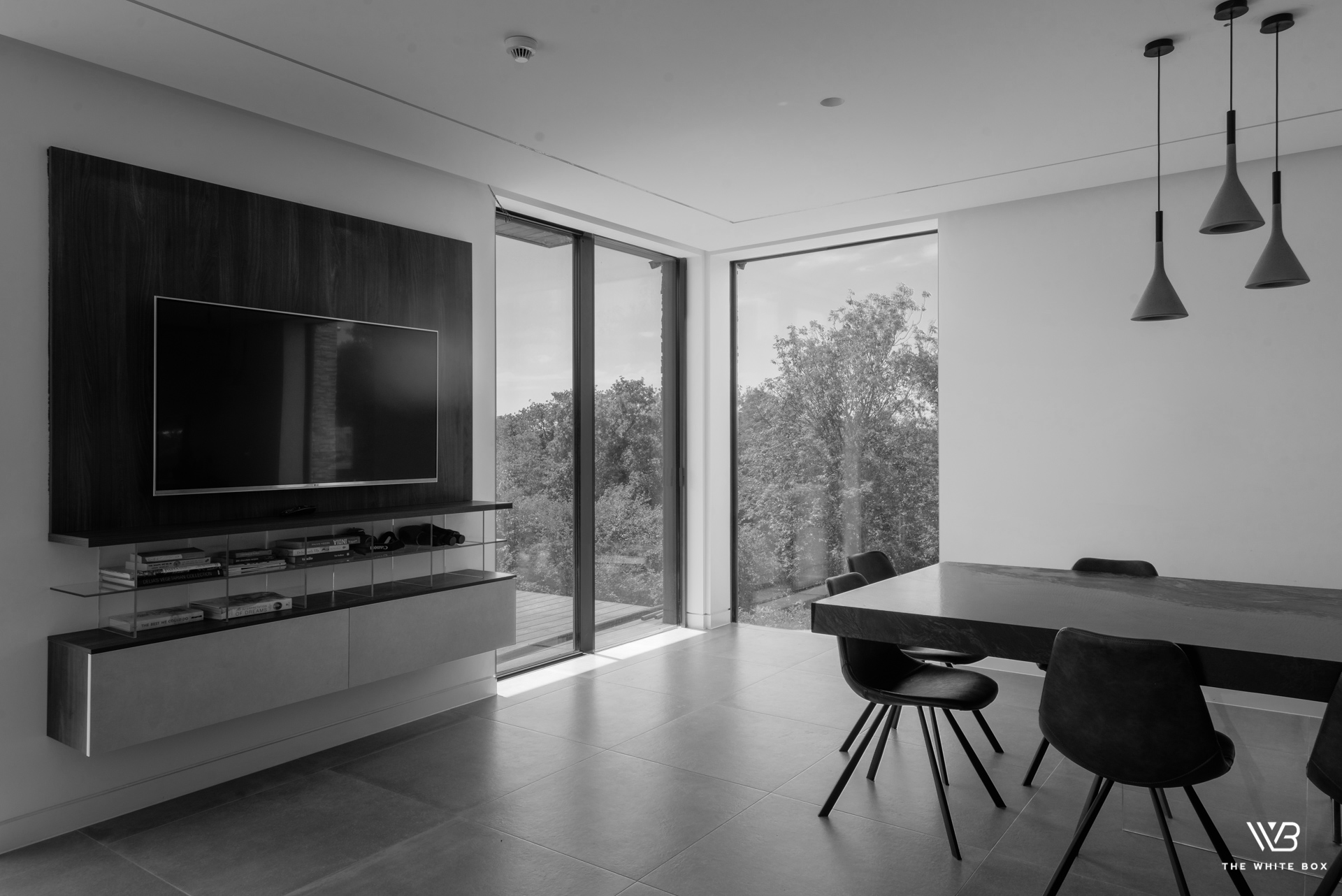 Here at Finepoint, we have a stunning range of structural glazing for both residential and commercial properties in London and around the UK. With our vast selection of architectural glazing, you can expect stunning visuals and even better performance. If you've been inspired by Winston House, then get in touch with Finepoint Glass today. You can give us a call on
01923 229 949
or
send our team a message
. Why not come and visit our
showroom
in Watford and experience our range of architectural glazing for yourself. If you're an architect, then we can provide you with a free design consultation and CPF presentation.