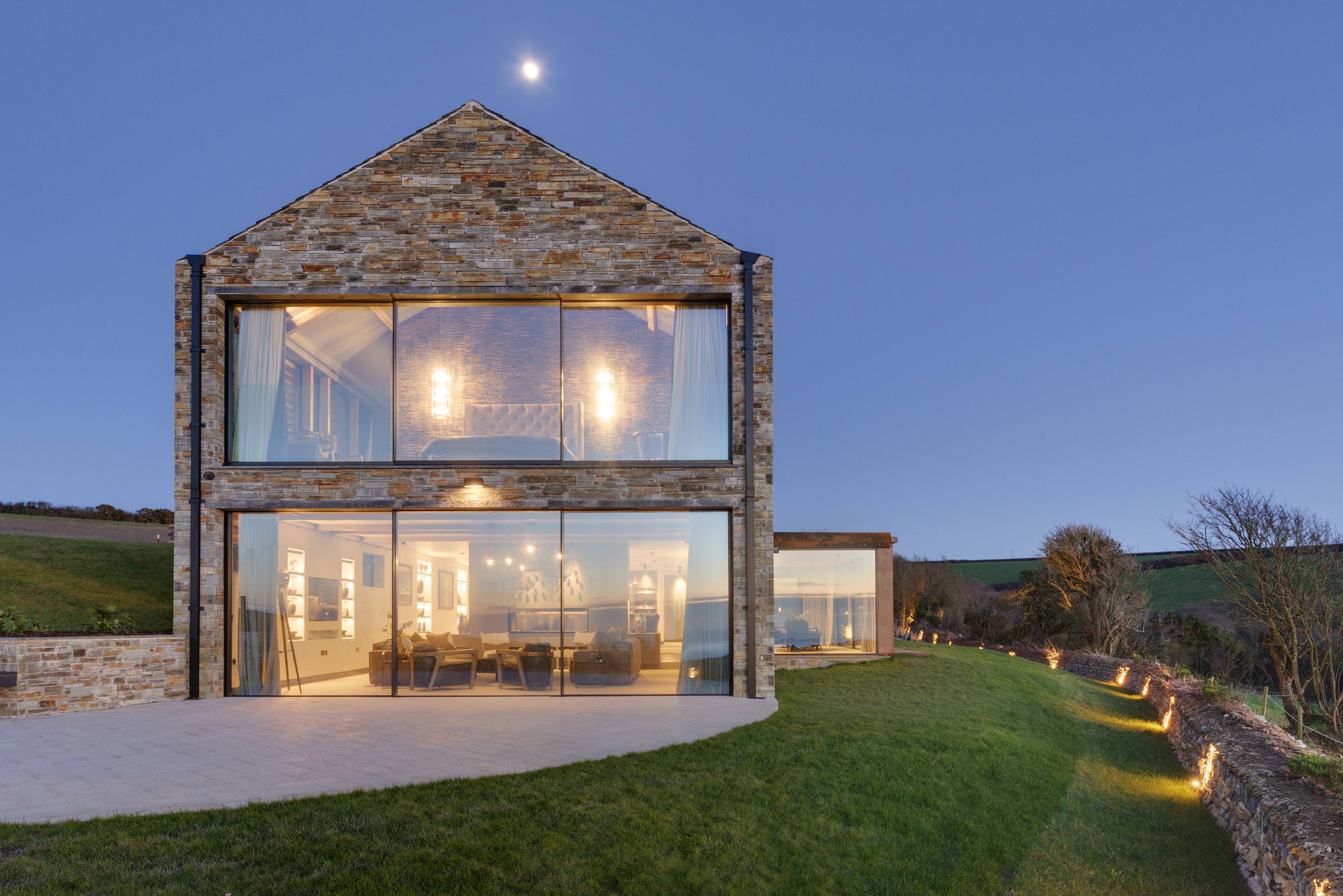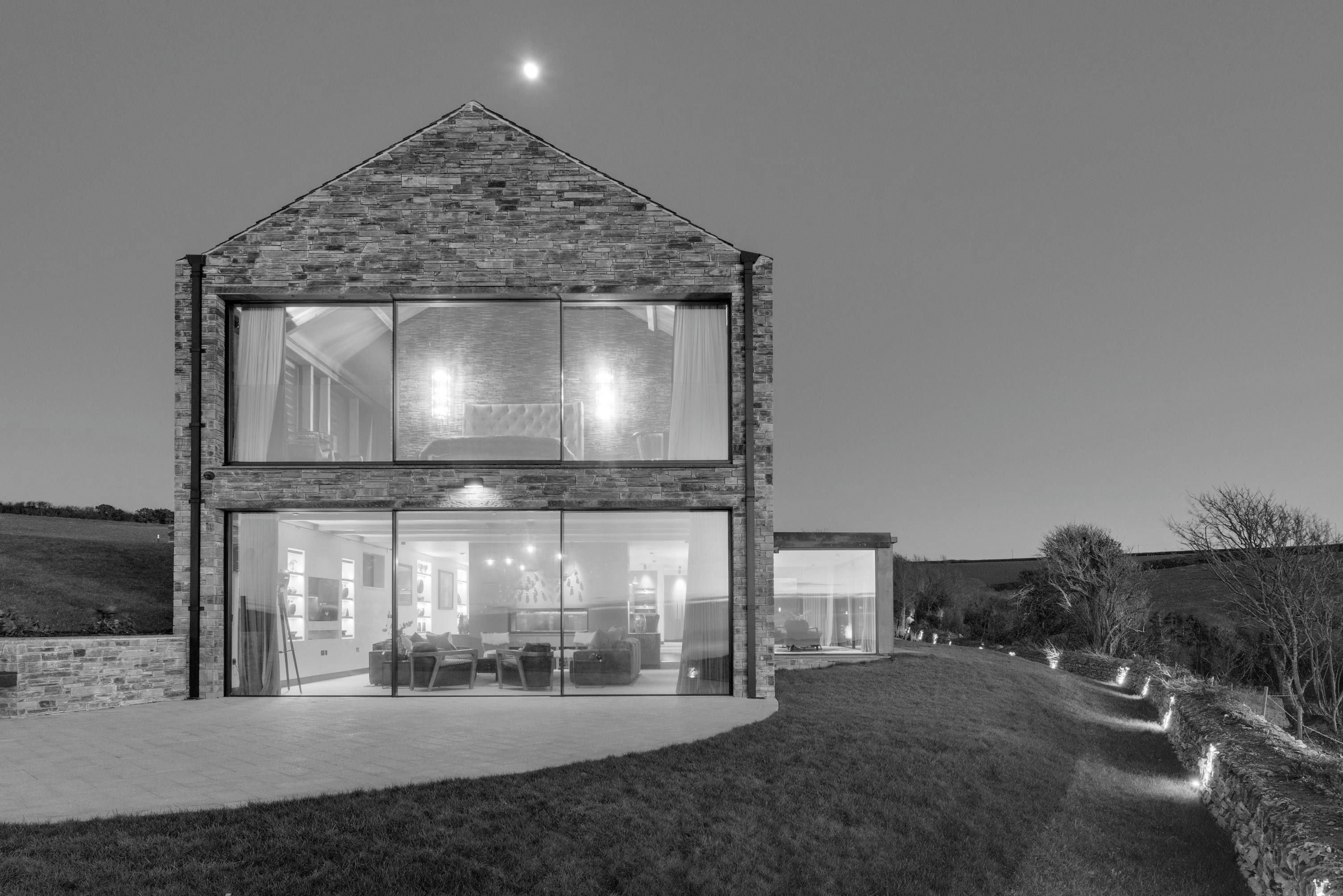 This stunning coastal retreat in Cornwall has been transformed using a range of exceptional double glazing products. Working closely with a local Cornwall architect, we provided market-leading services to create an elegant and timeless retreat. This property transformation incorporates a range of modern minimal frame aluminium windows and sliding doors, as well as structural glazing
This choice will mean slimmer sightlines and uninterrupted views of the breath-taking Cornish landscape. The combination of high-performance windows and sliding doors will ensure this property benefits from exceptional thermal efficiency, security and weather resistant profiles that are perfect for coastal properties.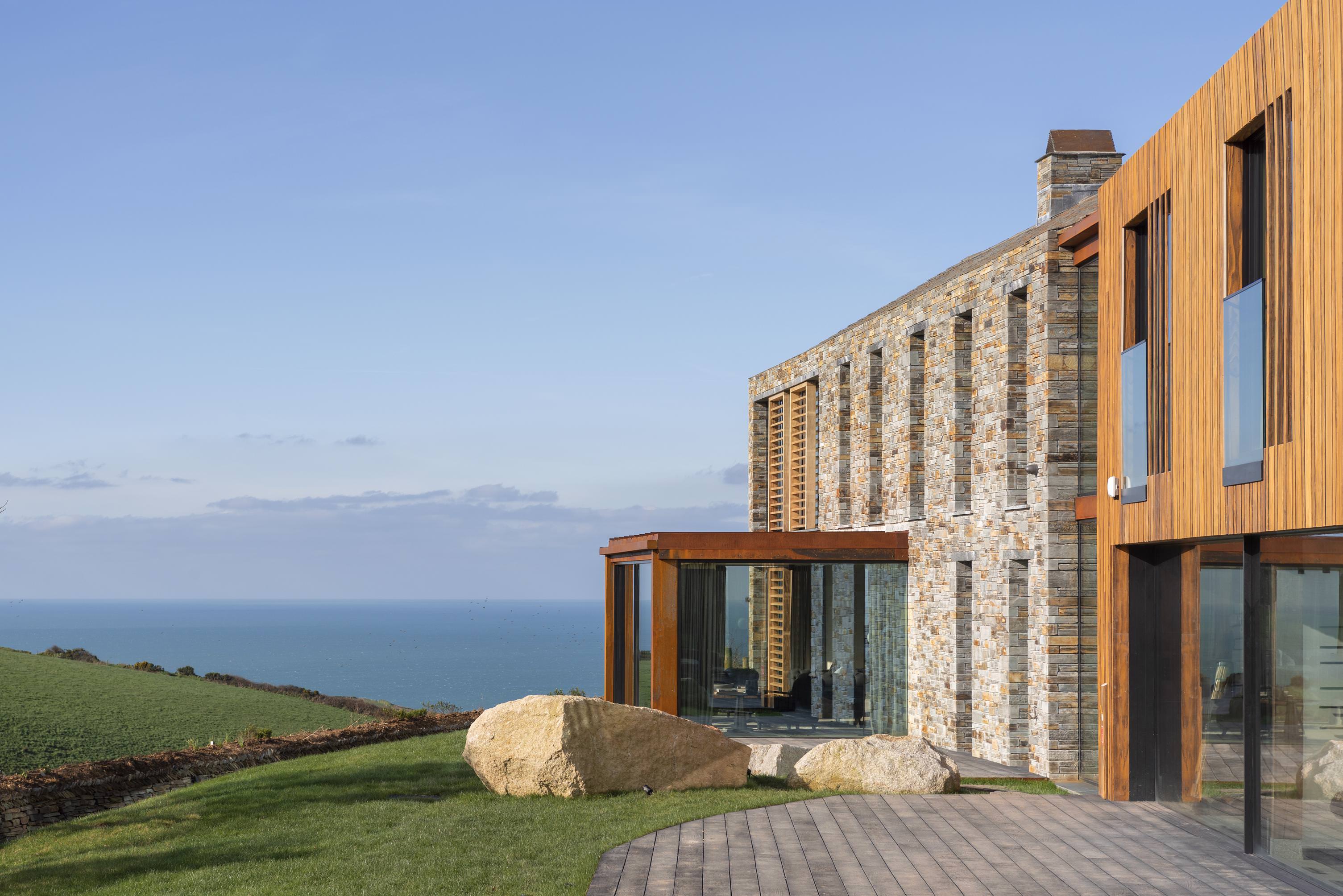 By fitting frameless aluminium windows into this Cornish retreat, the client will benefit from improved natural light allowance. By increasing the amount of light, this sleek Cornish property will appear brighter, whilst also giving the illusion of being an even larger space.
Our double glazing aluminium windows excel in terms of thermal efficiency, meaning this property will remain at a comfortable temperature even during the coldest winter months, protecting against even the most extreme of weather conditions.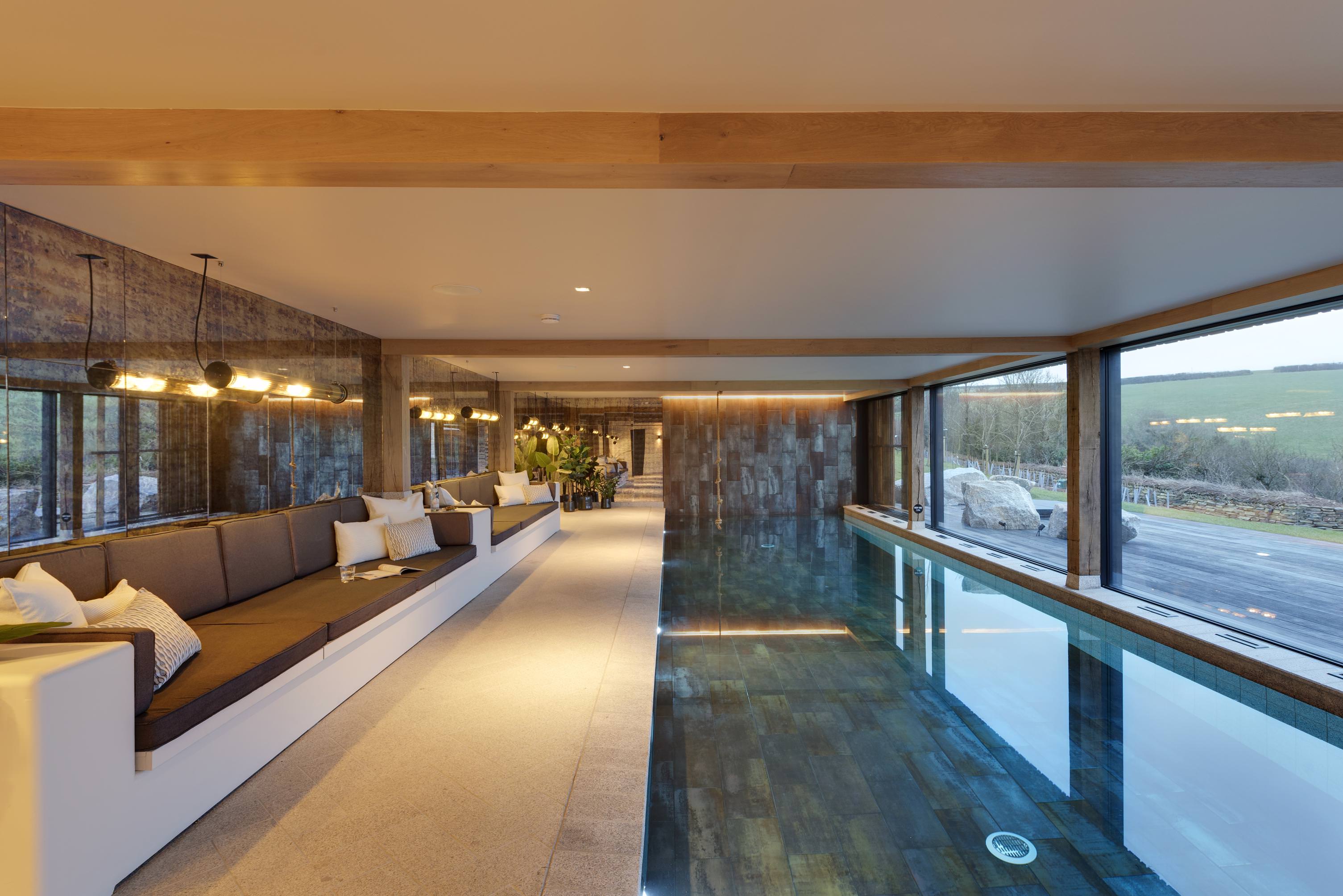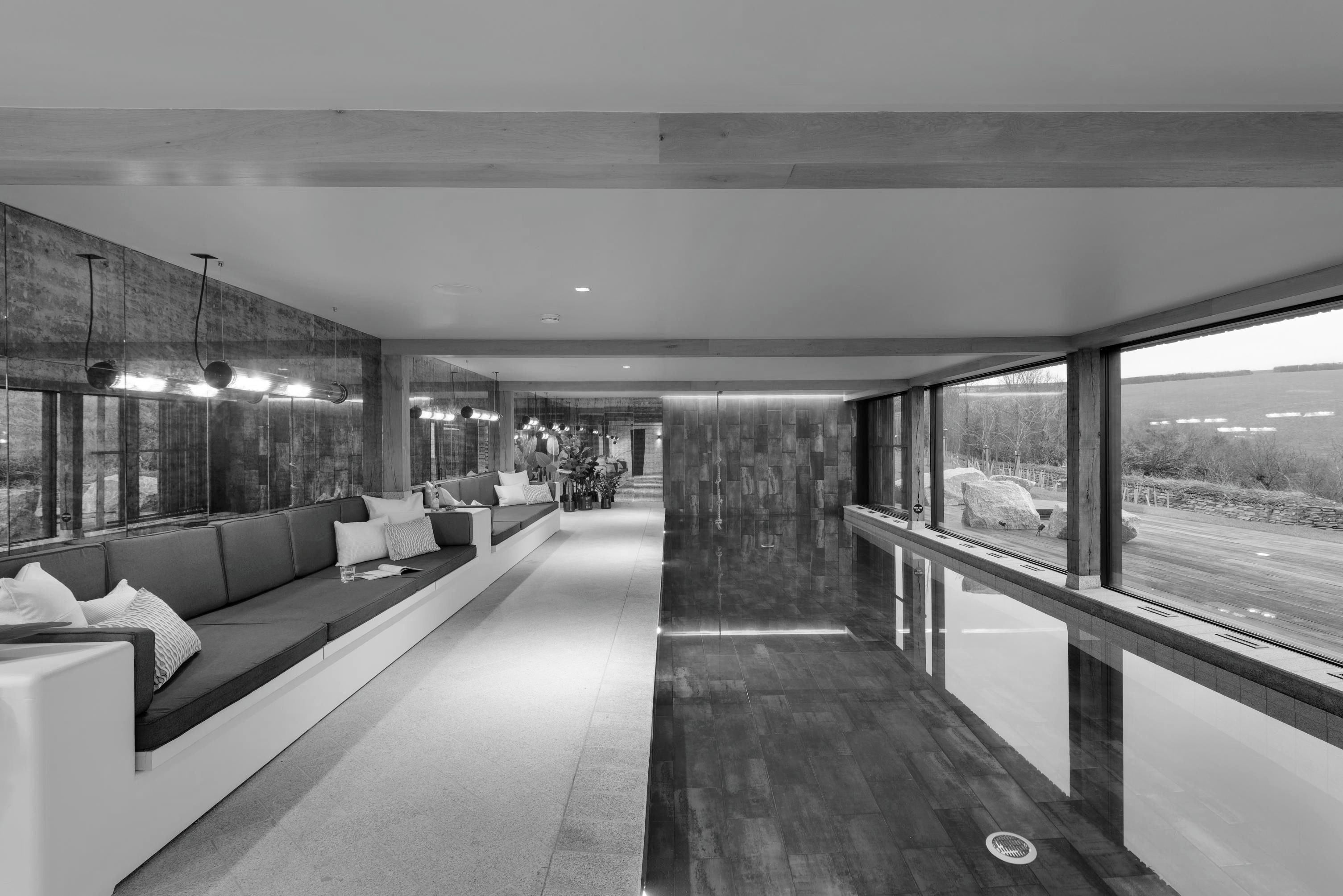 Utilising the durable strength and modern designs of our aluminium sliding doors this Cornish sanctuary with benefit from unobstructed views of the beautiful countryside surroundings.
The robust aluminium frame provides exceptional protection against harsh weather climates, keeping both the structural glazing doors and the property safe and secure at all times.
The aluminium sliding doors have been carefully designed to offer superior longevity. Our aluminium doors boast seamless operation standards, this only underpins the luxurious feel and accessibility.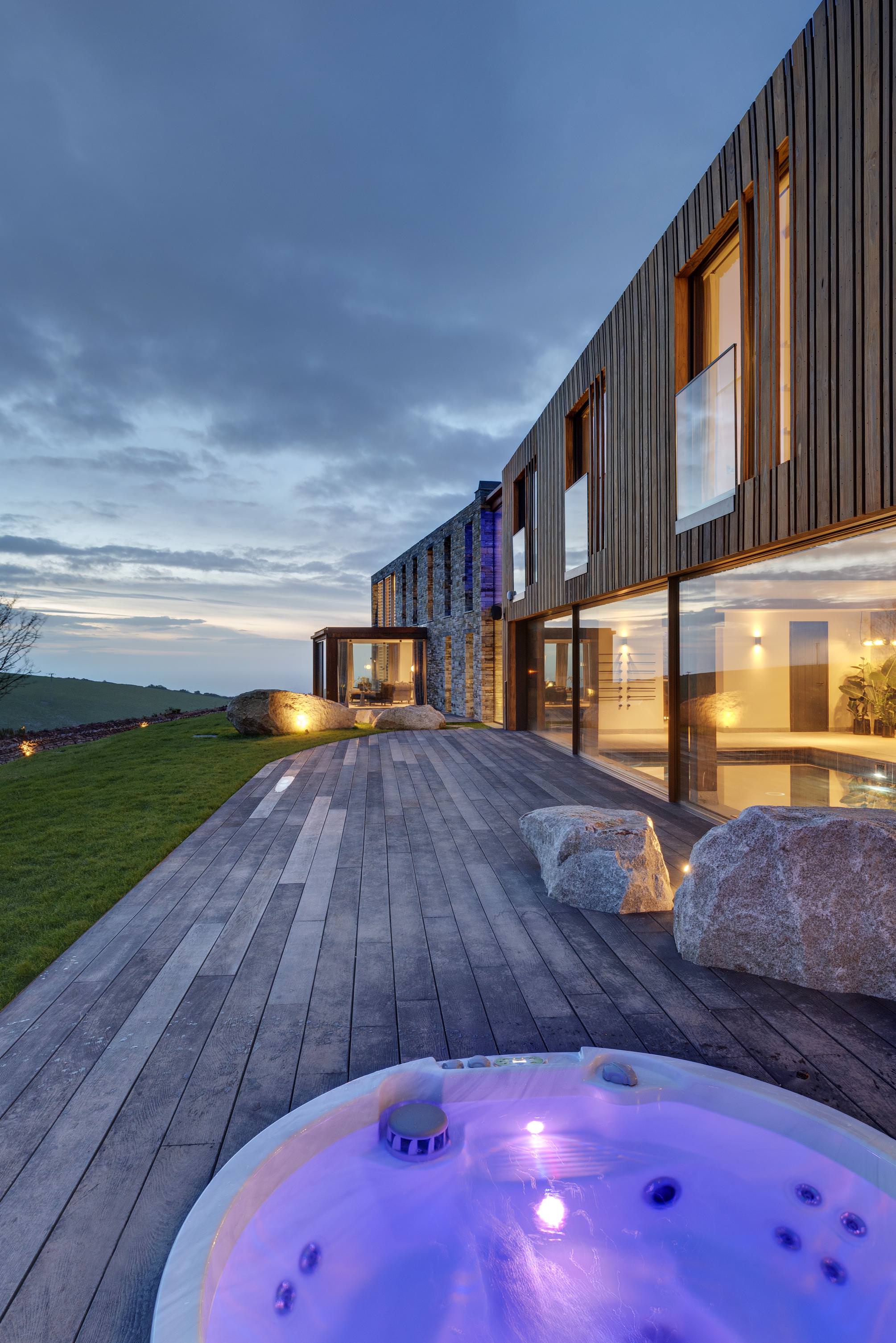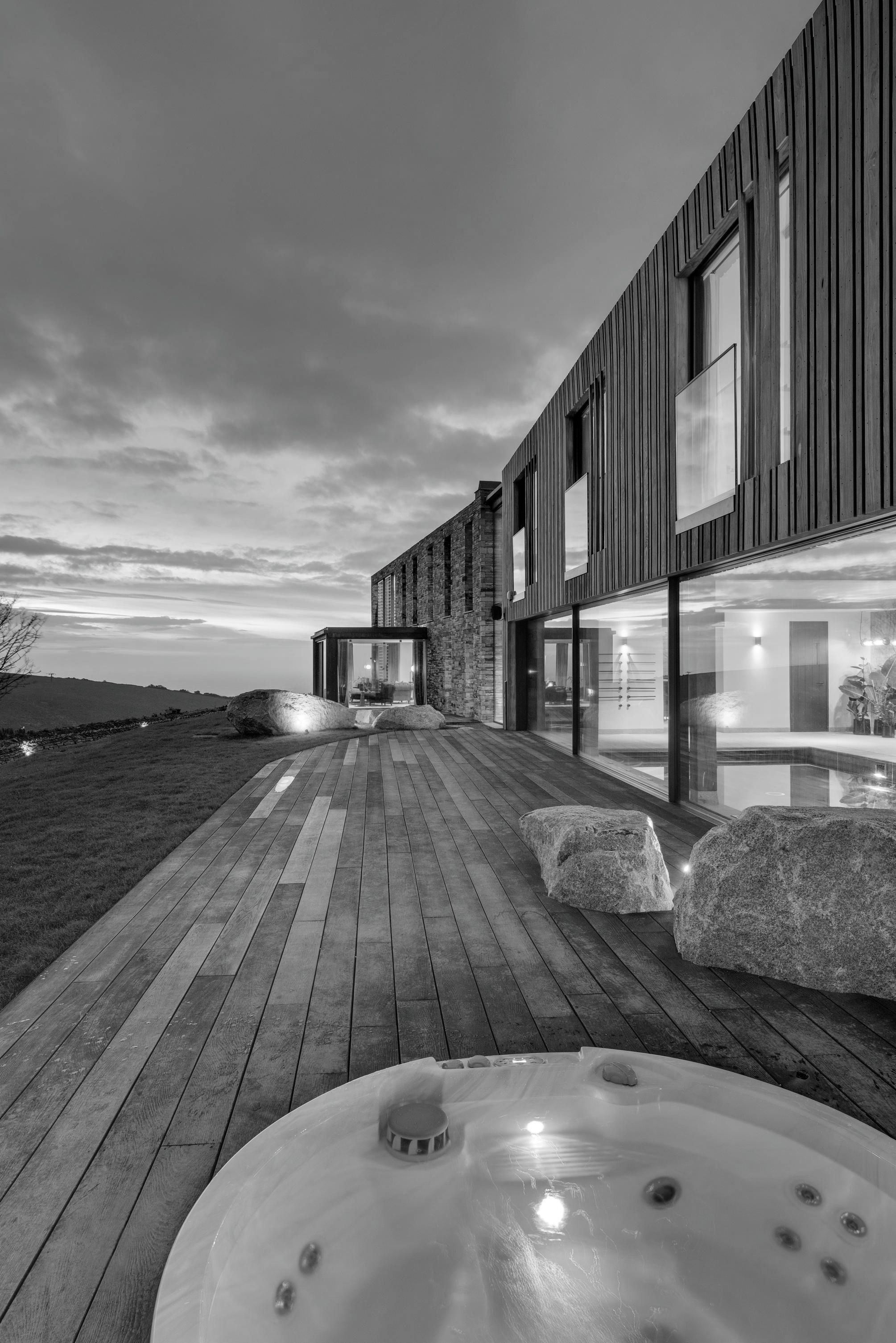 Our clients in Cornwall opted for large glazing areas, creating the illusion of glass walls. This helped to open up the property, allowing natural light to flood the property, offering a modern, and luxurious atmosphere. The modern structural glazing was custom made, creating a glazed space that looks incredibly modern.
Choosing double glazing products from Finepoint Glass means enjoying entirely bespoke profiles. Our team of experts will work with you every step of the way to create unique double glazing products for your project.
At Finepoint Glass, we are proud to create contemporary glazing solutions that will instantly transform any style of property, whilst providing incredible functionality that improves strength, durability and thermal performance.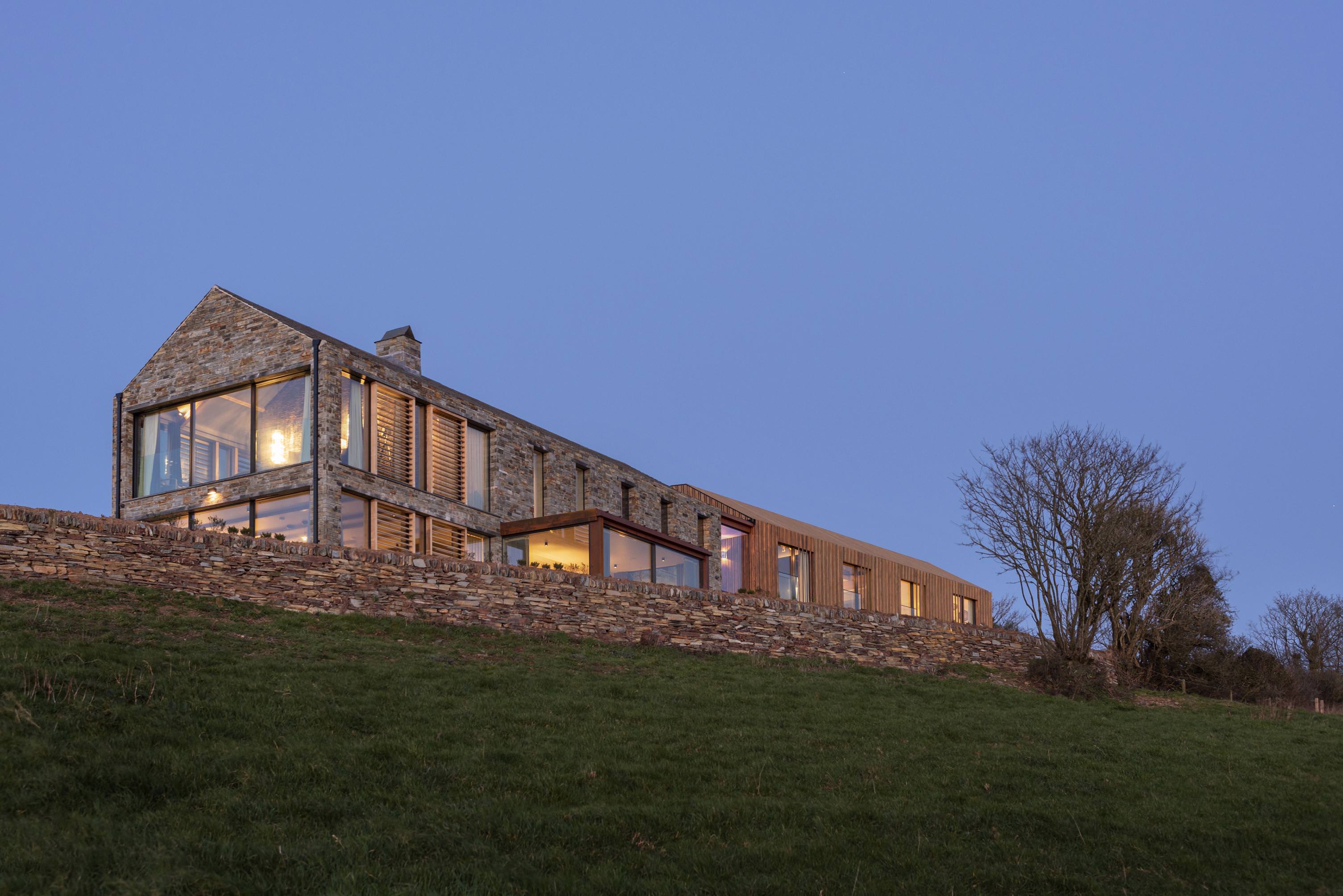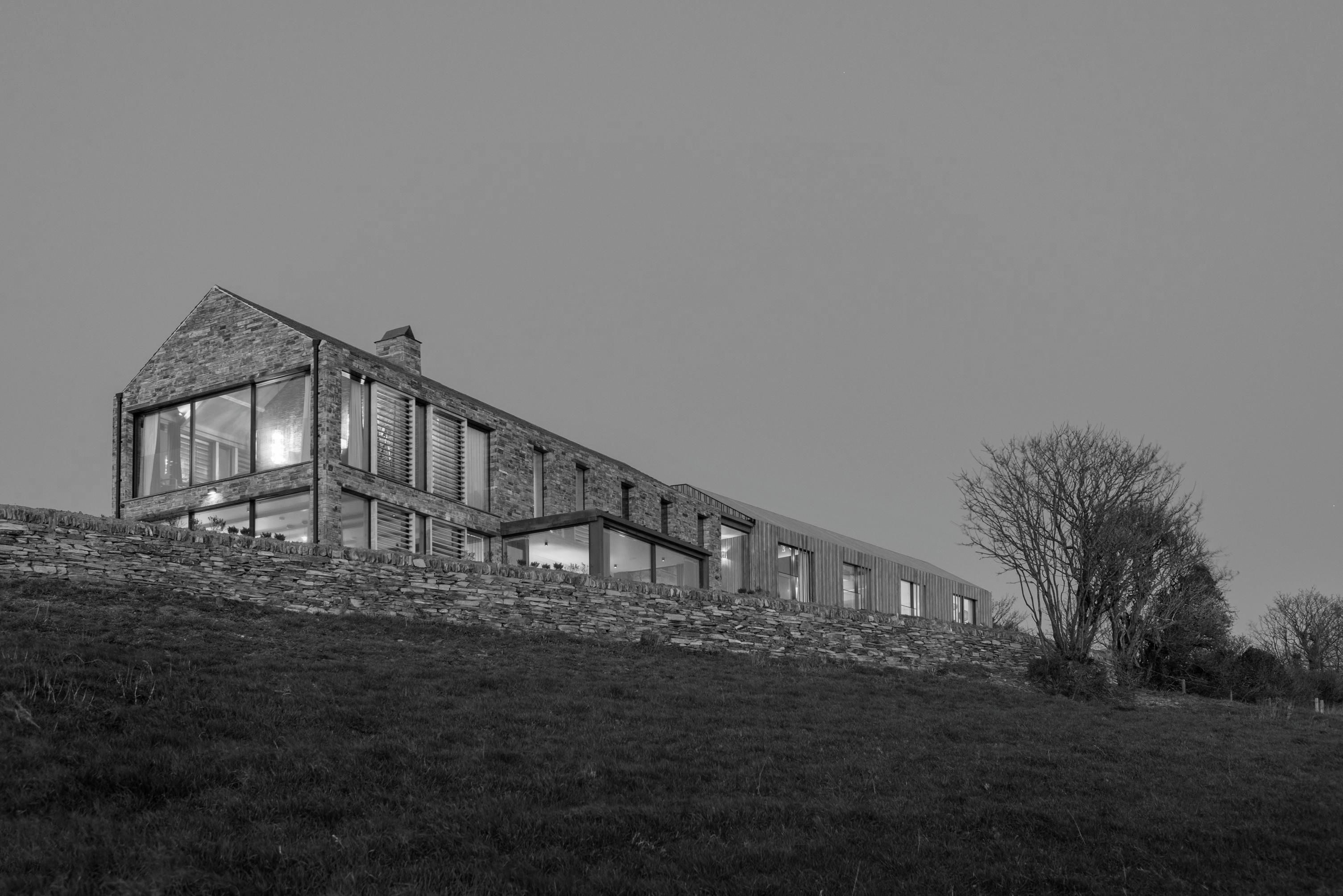 The team at Finepoint have about 30 years of experience working within the architectural glazing industry. We provide an impressive range of structural glazing windows, doors that are ideal for a range of commercial and residential properties.
The modern structures offer exceptional performance and even more impressive visuals.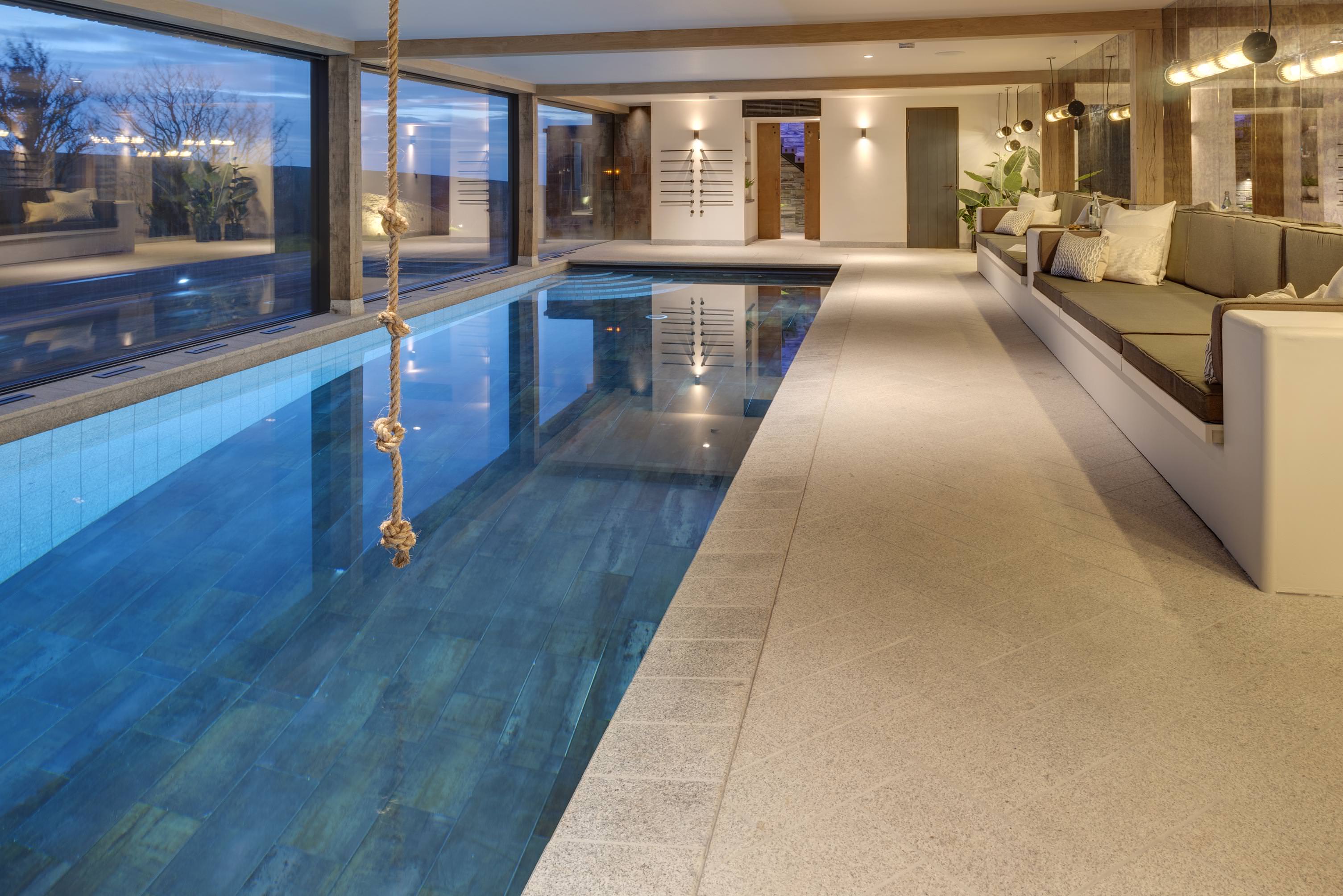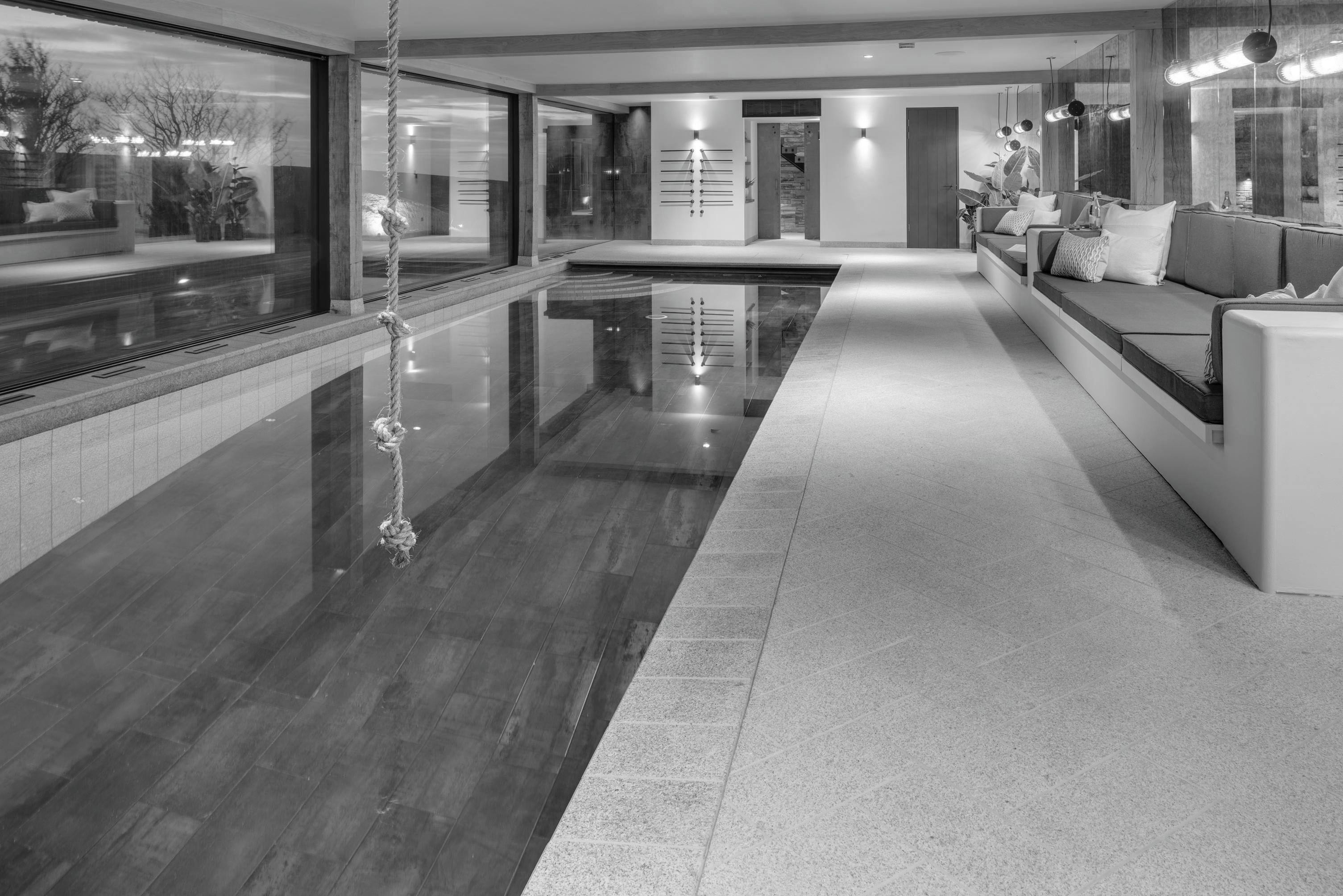 Get in touch with us today to discuss your project. Whether you are an architect, property developer or homeowner, you can get in touch by filling out our online form or calling us on 01923 229 949 .
We offer free design consultations and CPD presentations for architects. You can also visit our showroom and experience excellence for yourself.