Finepoint Glass offer a range of frameless windows that is the ideal choice for commercial and residential projects. We pride ourselves on supplying beautifully crafted profiles created using high-grade materials and robust double glazing.
Frameless windows feature slim frames and expansive panels of glazing, creating a bright and spacious room in any size and shape of home. Whether you have a modern home and are looking for a contemporary upgrade or a period property that needs life breathed into it, our frameless windows are the perfect solution.
The seamless glazing featured comes with a range of advancements. They aren't just visually appealing and have an aesthetic appeal, these frameless windows can be adapted to perfectly suit your home and are easy to install. Seamless frameless windows are often used in commercial buildings because it gives an open feel and provides maximum light.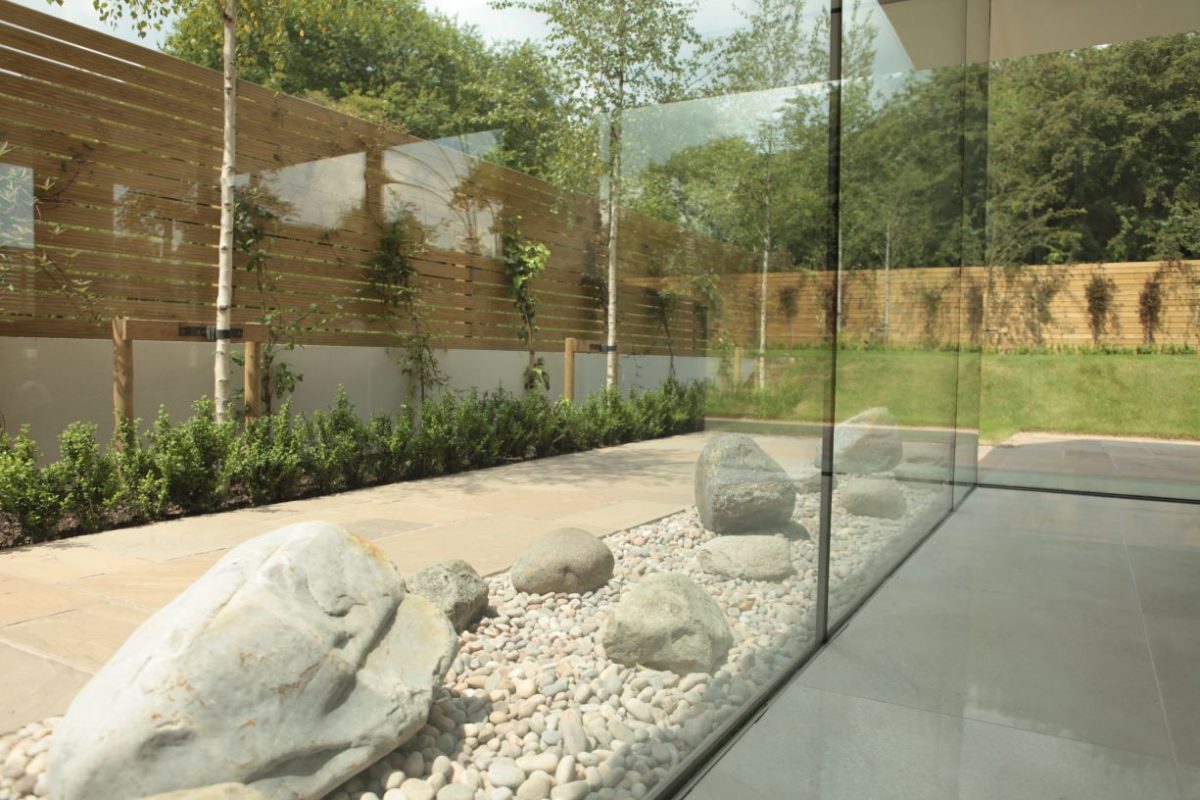 Benefits of frameless windows
Frameless windows stand out on the market with their elegant slimline frames and large glazing installations. Homeowners and business properties can enjoy almost seamless views of their London or UK surroundings thanks to the lack of bulk on the frame.
The expansive panes of glazing featured in the design will instantly create a brighter space within any home. Make the most of sunlight, illuminating any room and creating the illusion of more space in a room. Easily add a greater sense of space with a stunning living area, brighter lounge, or more welcoming office space.
Adapted to the project
Frameless windows are totally adapted to your requirements. No matter the type of project you are working on, you can customise it in a range of sizes and designs. Crafted using premium materials, the customisation chosen will last for many years to come without being compromised by time, wear and adverse weather conditions.
Not only can you enjoy the beautiful designs, our range of frameless windows, but they have been carefully manufactured and stringently tested to ensure they deliver market-leading standards of performance including thermal efficiency and durability.
Enhanced security
When you choose Finepoint for your new glazed frameless windows, you can create a building that is more secure. Specially designed and manufactured using robust materials, these high-quality profiles will deliver a superior level of security.
These profiles will deter any forced attempts by intruders and keep the contents of a building safer for longer. Enjoy enhanced peace of mind, no matter if it's a commercial or residential property.
Thermal efficiency
The elegantly slim frameless windows and advanced double glazing will deliver enhanced thermal efficiency for a home. The innovative and advanced design will help to minimise the amount of energy a building consumes, which may be able to help to reduce the overall costs of annual energy bills and carbon footprint.
Long-lasting
Not only can you enjoy the stunning designs our frameless windows have to offer, but they have been carefully manufactured and designed to ensure longevity. Every profile installed has been stringently tested to ensure market-leading standards of performance. Customers can enjoy a durable, thermally efficient, and weatherproof space.
Visually Appealing
Every frameless window installation is made to measure and is designed bespoke to your residential or commercial project. We offer a range of glazing options that can help you transform the look and performance of a building.
Where longer expanses of frameless glass are required, we can design whole walls crafted entirely from frameless structural glass with just a slim structural silicone joint sealing the separate structural glass units together.
A frameless window is a perfect solution to modern builds where minimal framing feels cohesive to the architecture. These designs can be finished neatly with a whole range of building construction methods.
Frameless windows prices
If you would like to enhance a building with beautiful slimline picture windows, then get in touch with us today. We can help you get the right installation for your project.
Get a bespoke price on our installations by using our online quoting engine. It's easy to use and works on all devices, simply input your specifications today. Our knowledgeable team of technical advisors will then be in touch with you directly. We are happy to discuss your project and provide you with a windows quote tailored to the commercial or residential building you are working on.
If you have any further questions about any of our double glazing, you can also get in touch with our friendly yet experienced team by calling them on 01923 229 949 or by filling in our online contact form.
When you choose any of our products and services, you will enjoy a first-class customer experience. We have been working within the architectural and structural glazing industry for years, using all the experienced and skills gathered to help you get the right finished result.