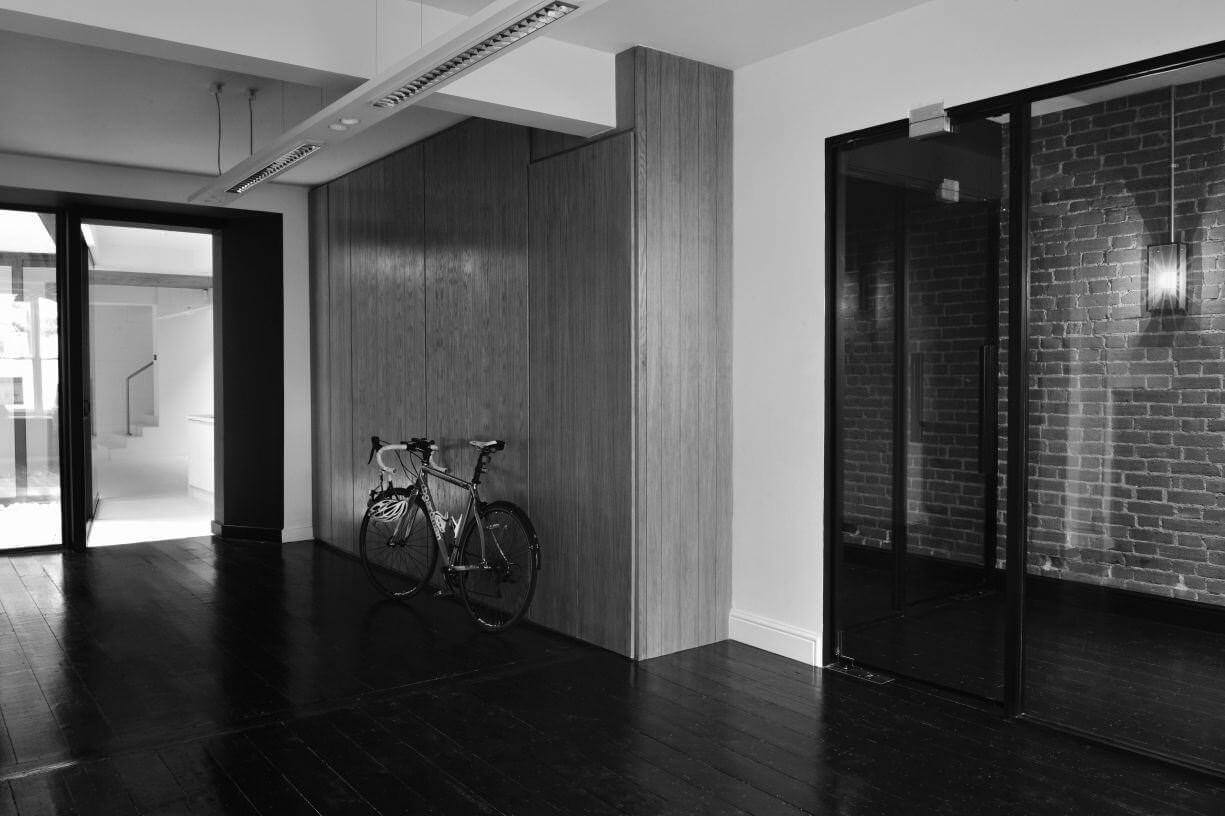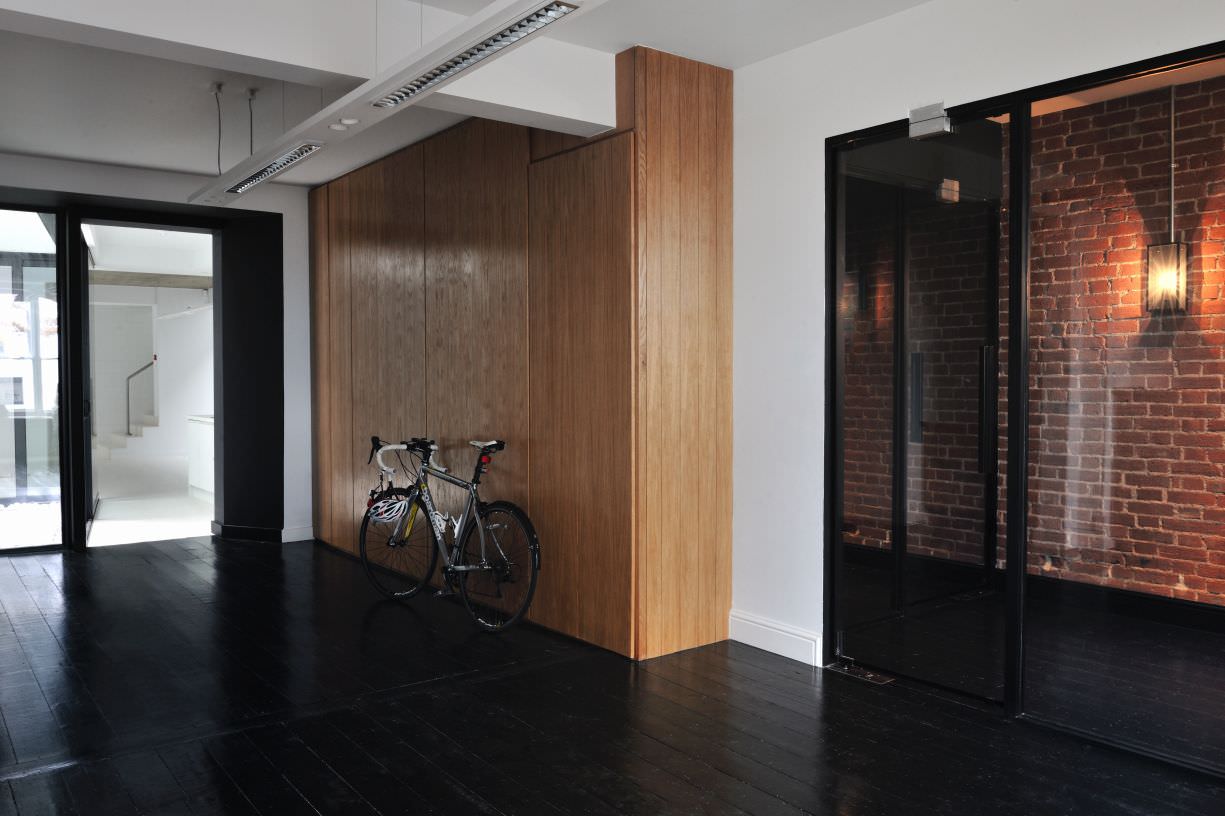 This office in New Century House has been enhanced thanks to our casement doors, bespoke structural glazing and heated glass.
As a architectural glazing manufacturer and Aluminium Fabricator for nearly 30 years, your project will be in safe hands with Finepoint Glass! You can call us on 01923 229 949 or fill out our online contact form.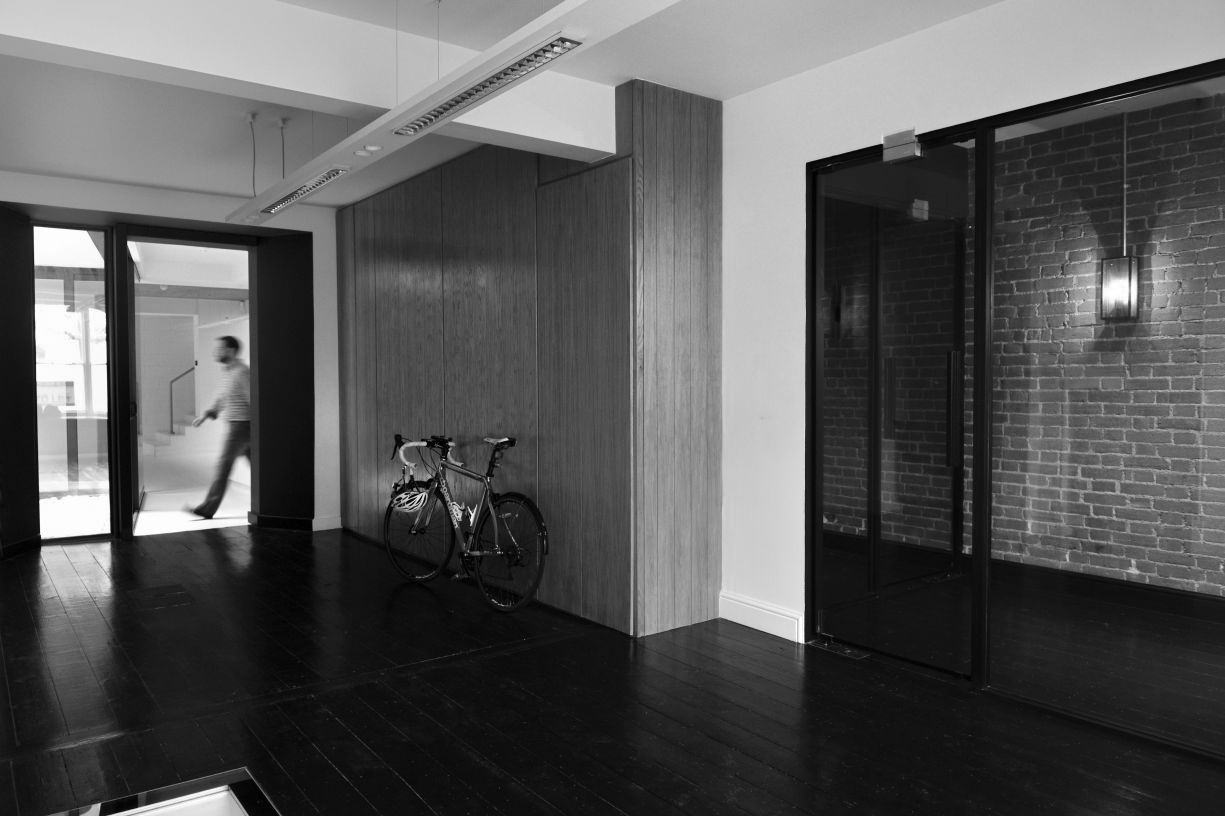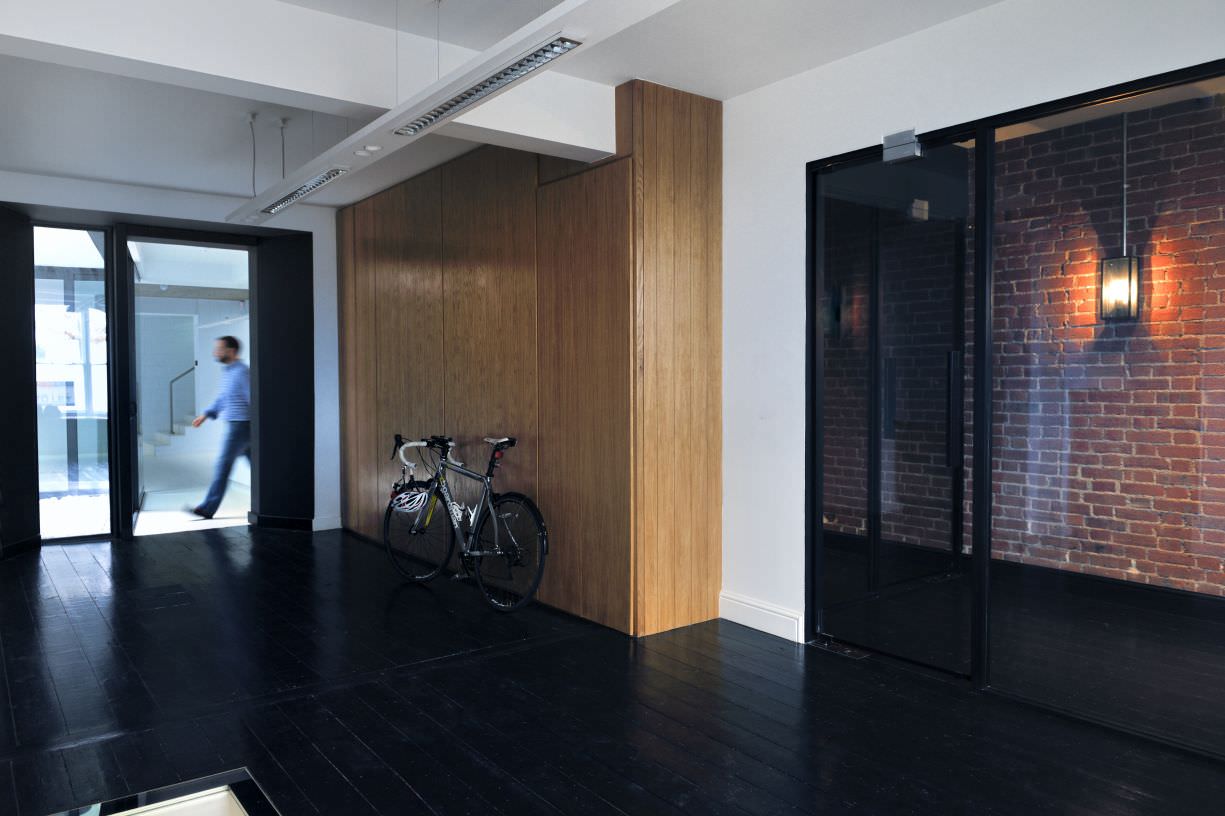 This office will benefit through this high-quality, precision-engineered
casement door
. Providing an excellent exit and entry to other rooms, our aluminium casement doors offer all the security and convenience of a solid door, whilst giving your room an enhanced feeling of space and light.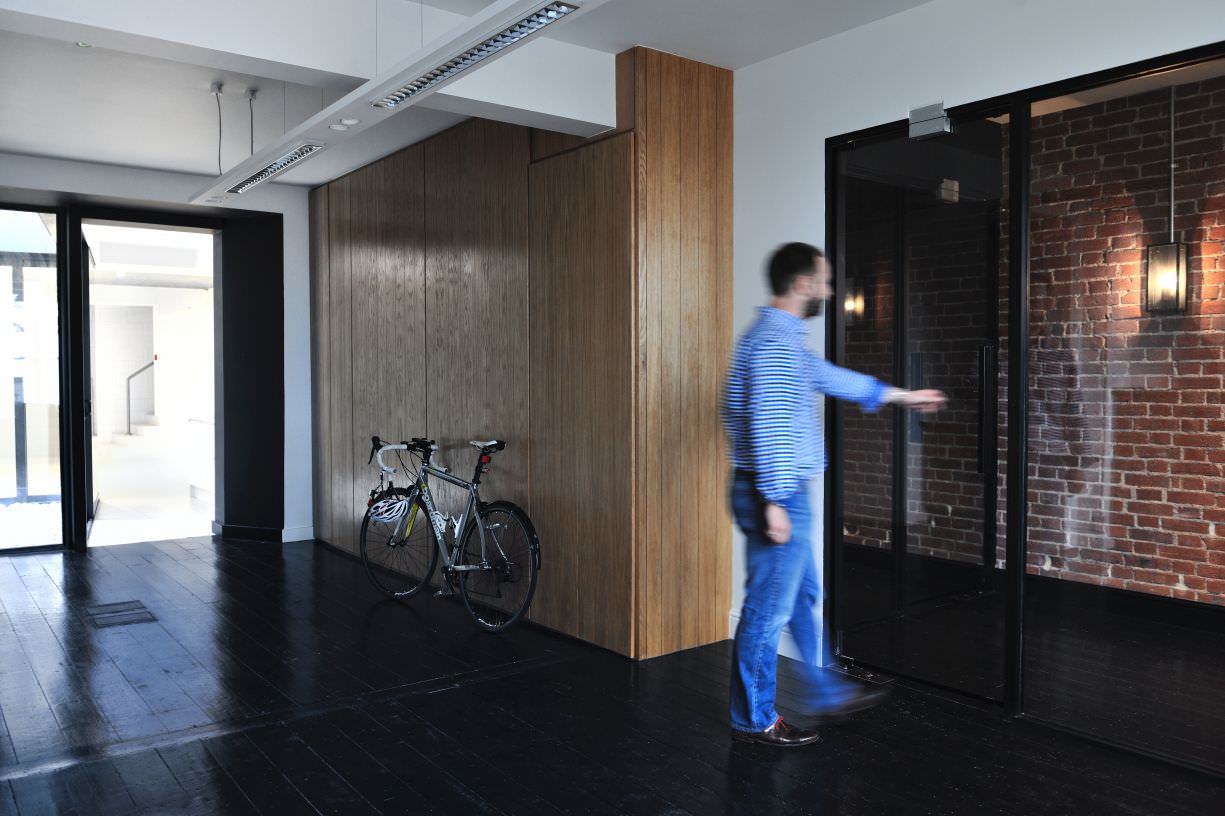 Tested to PAS24 standards, these doors are internally or externally glazed, helping to make this property more warmer. Available in a range of single or dual colours and anodised finishes, you can make the right fit to your property.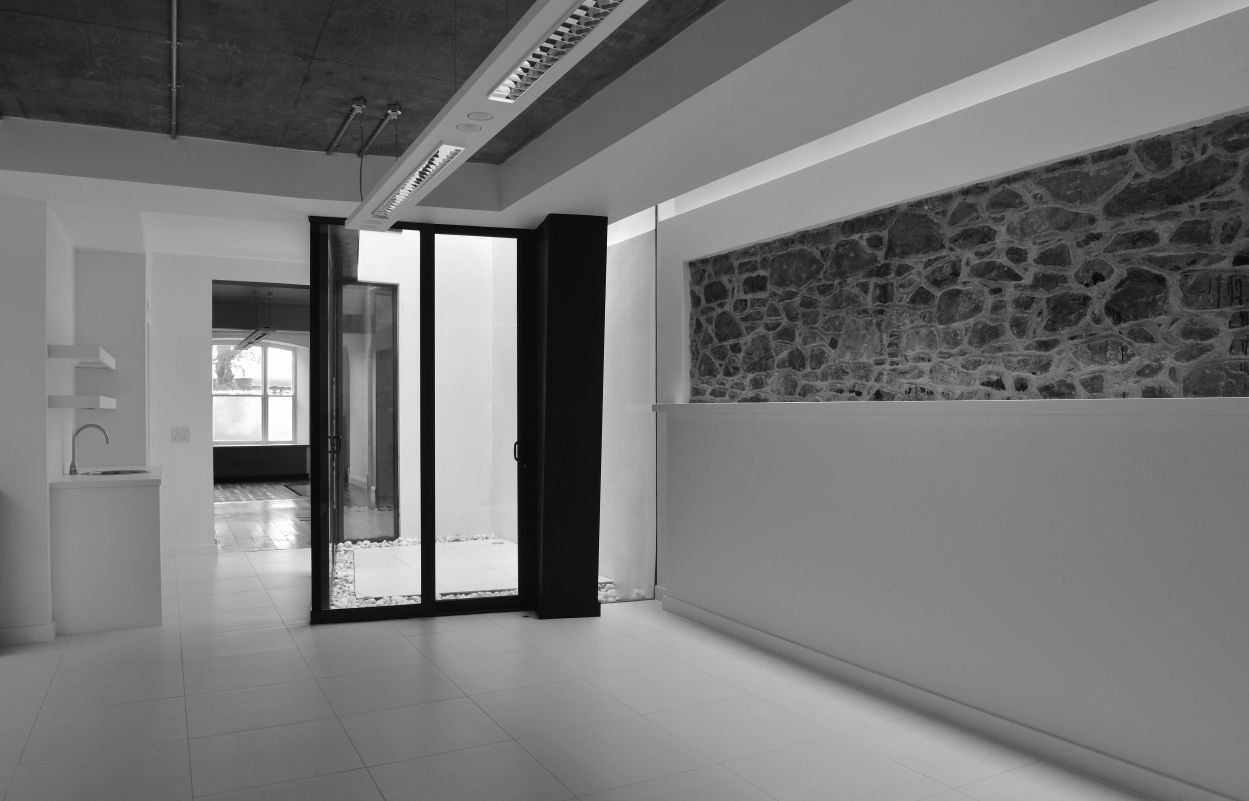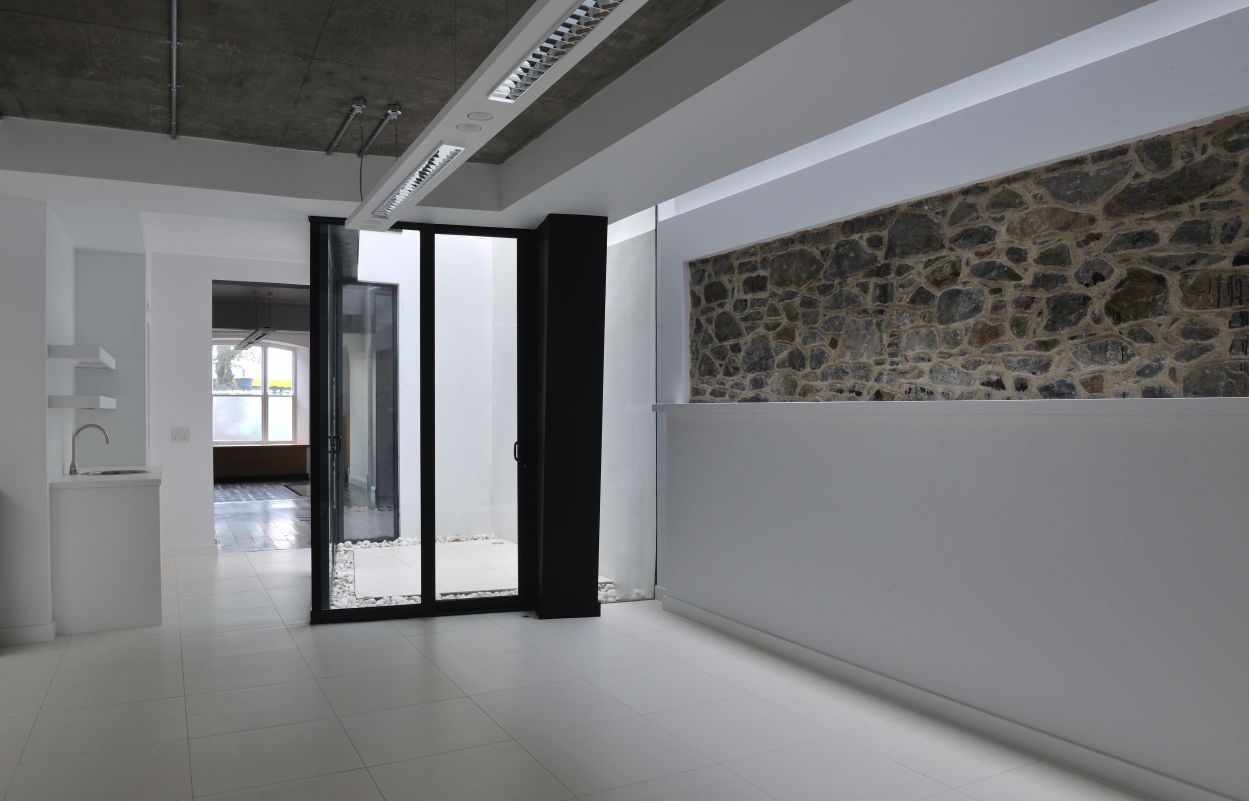 Having supplied our high-quality products to projects for nearly 30 years, Finepoint Glass can help you with anything you need for your aluminium project. Whether it be a door, window or glazing solution, we will find the right fit for you. Contact our office today on 01923 229 949 to discuss how we can improve your project.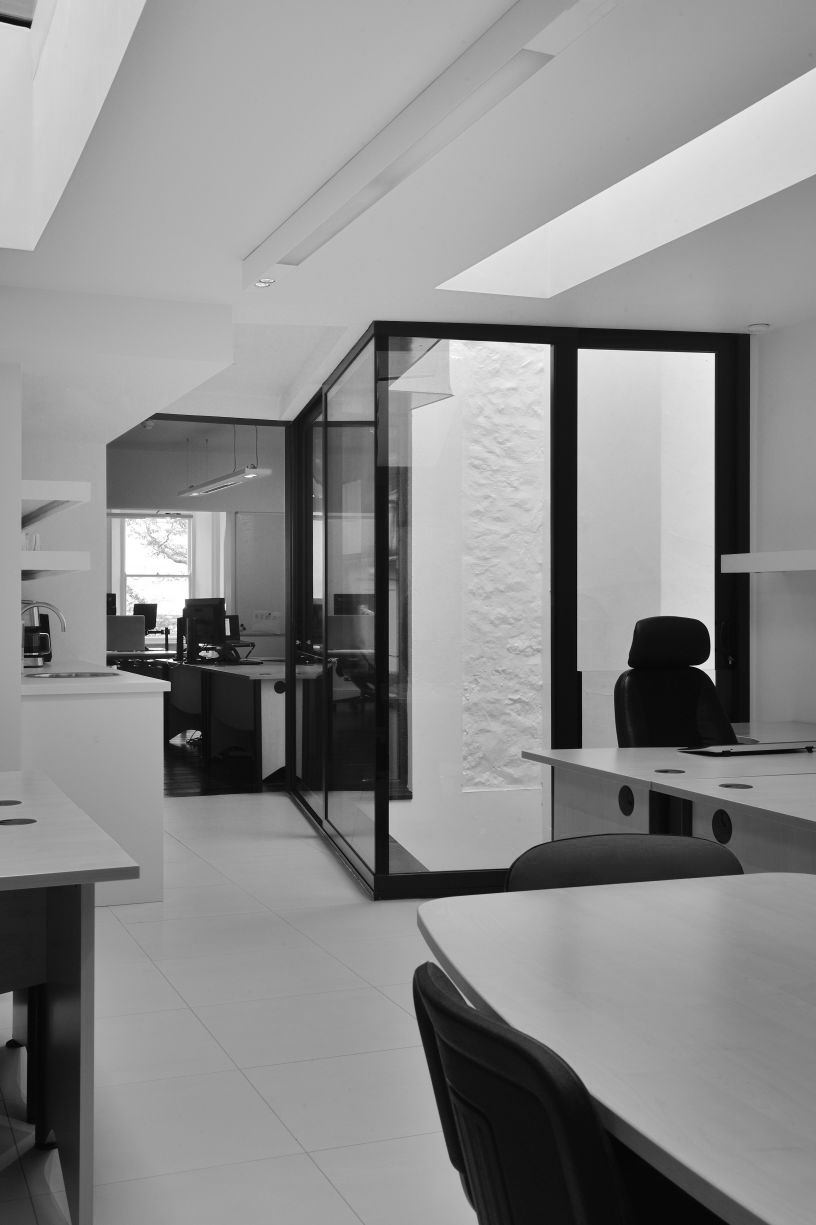 Our heated glazing range will prove to be an invisible radiator for this property. The glazing heats spaces efficiently and quickly using radiant heat generated within the glazed panels from mains power, which is controlled from your thermostat or integrated Building Control system.
Using an opaque coating in the glazed area, an electrical current passes through the top and bottom of the unit from a dedicated unit that is hidden, meaning it won't disrupt the appearance of this newly installed glass. As the electric current makes contact with the glazing, it creates warmth.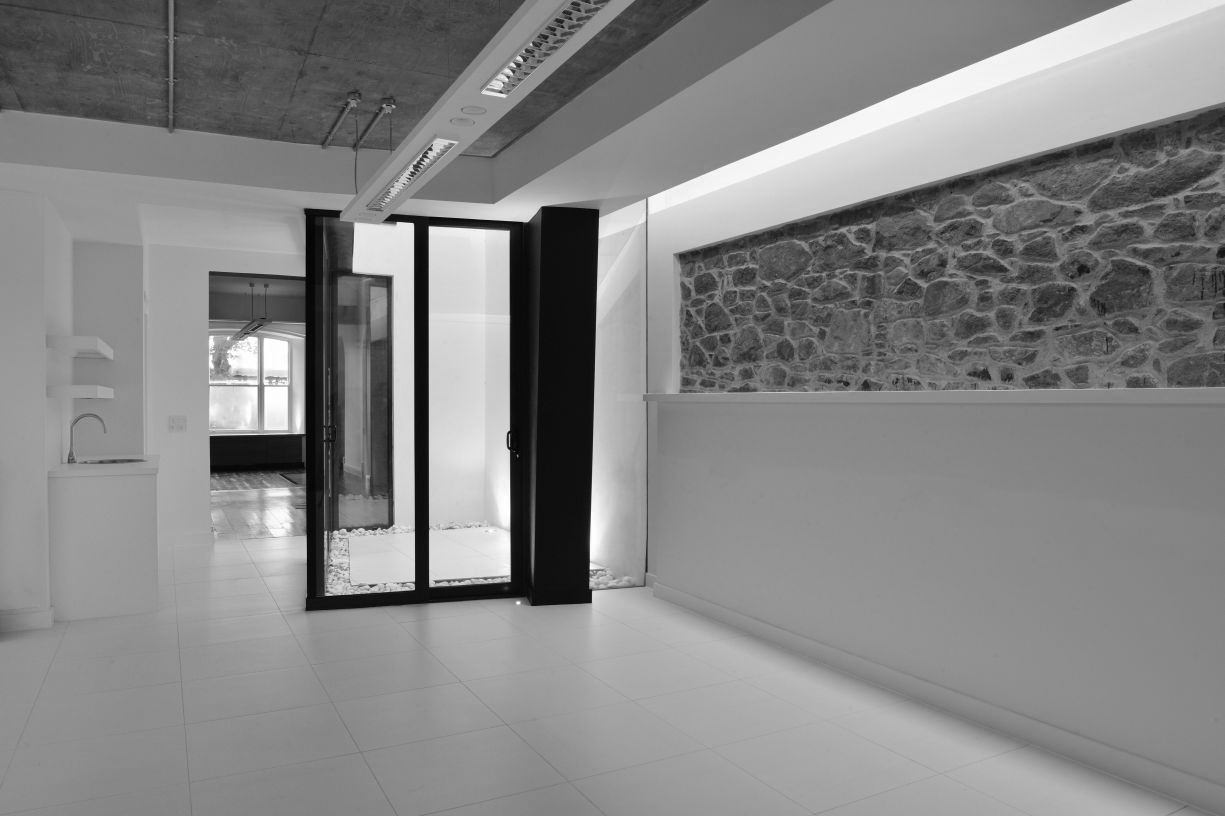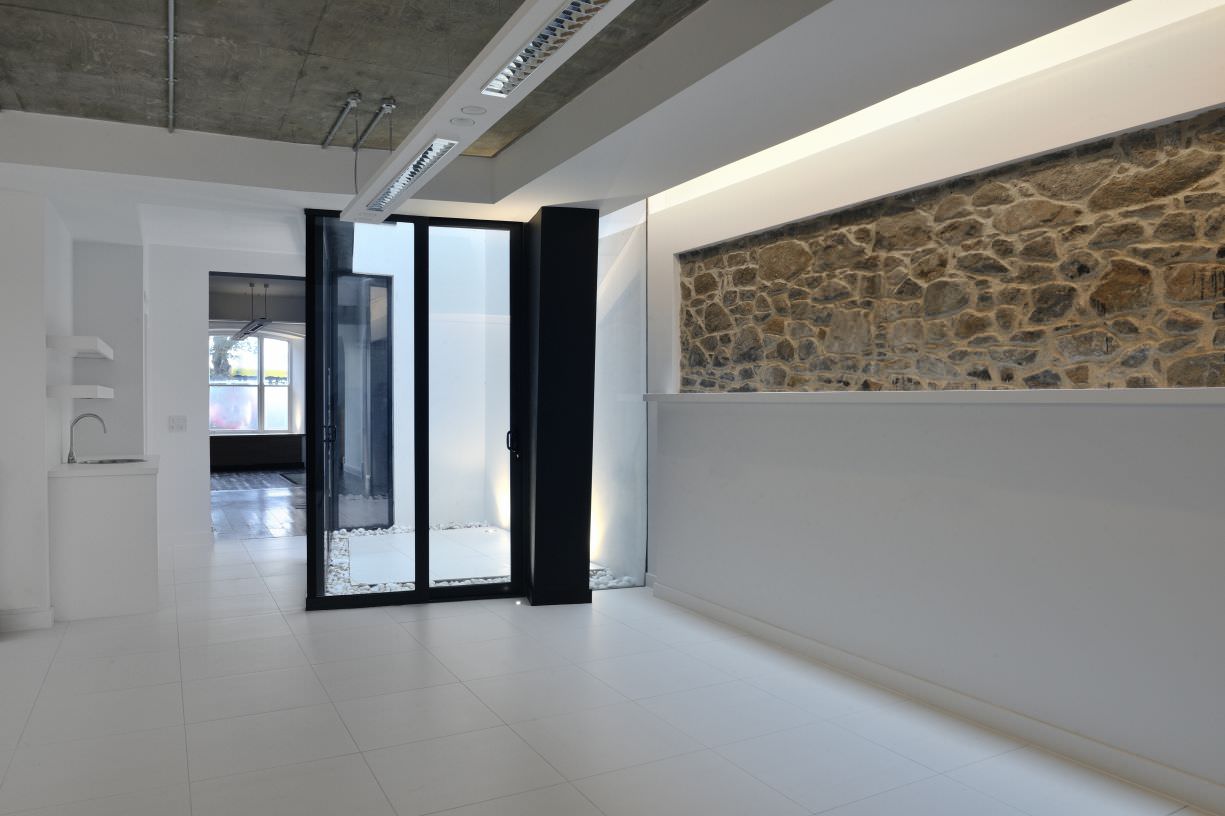 Heated Glazing's ability to prevent condensation from forming means it has a practical benefit, preventing issues commonly caused by dampness or cold air from occurring. Because this glass will be generating the warmth this property needs, radiators or other heat-generating devices won't need to be installed into the property, giving more space!
This product is the ideal accompaniment to any new indoor swimming area, large-span conservatory or heritage home. We design, test and build the products we offer, giving us an in-depth understanding of the product, allowing us to unlock the best possible solution for your property.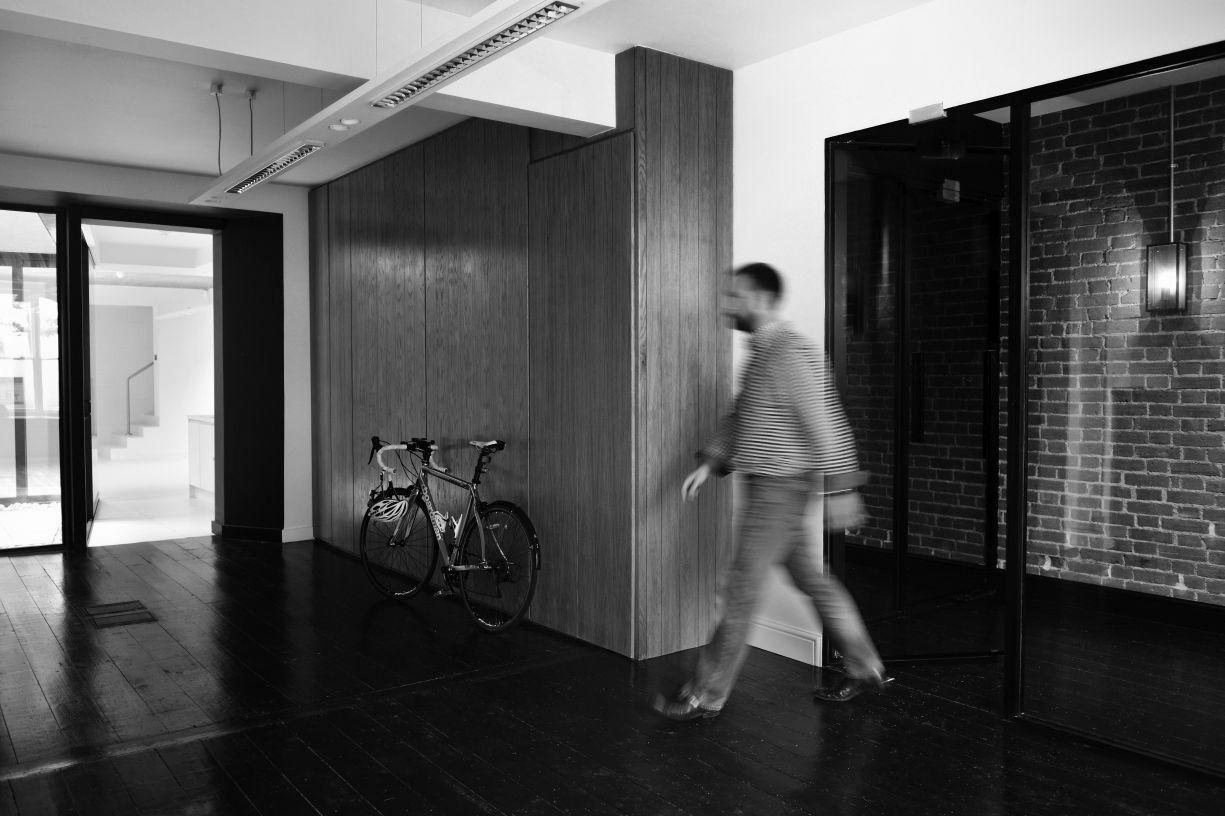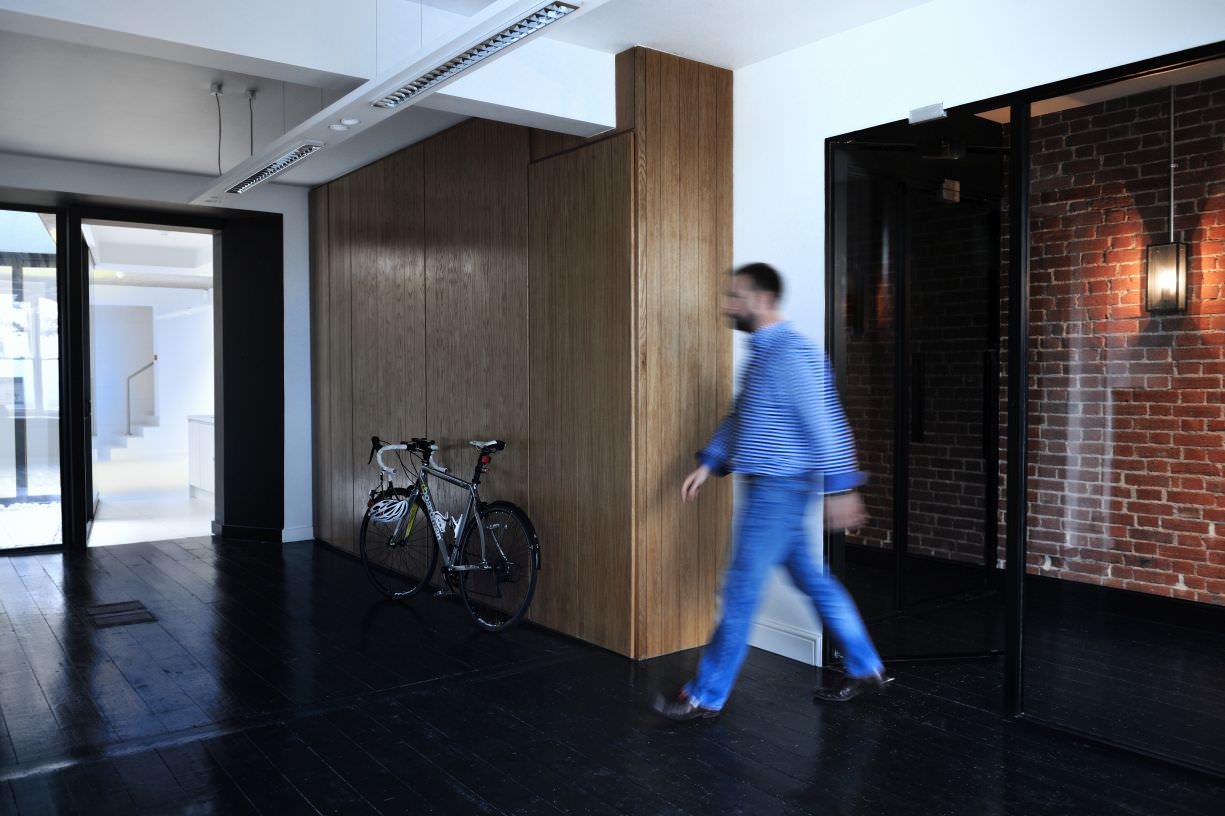 Our product range provides the perfect aesthetics and performance to your property. If you would like to add our architectural glazing and aluminium fabrication know-how to your property, then don't hesitate to contact us. You can call us on 01923 229 949 or why not fill out our online contact form and one of our team will be back in touch.
If you would like to view our products yourself, then our showroom is based at 36-38 Caxton Way, Watford Business Park. Book an appointment today! Or why not view our showroom from the comfort of your own home thanks to our showroom tour.