When choosing to have a residential pool in your home, it's important to understand the different types of swimming pool glazing and how it can impact your new installation.
Firstly, having large, unobstructed panes of glass that separates your swimming pool from the outside world makes a huge impact on the aesthetic appeal. Slim sightlines and large glass panes will help create a spacious, ambient area where you can enjoy your swimming pool.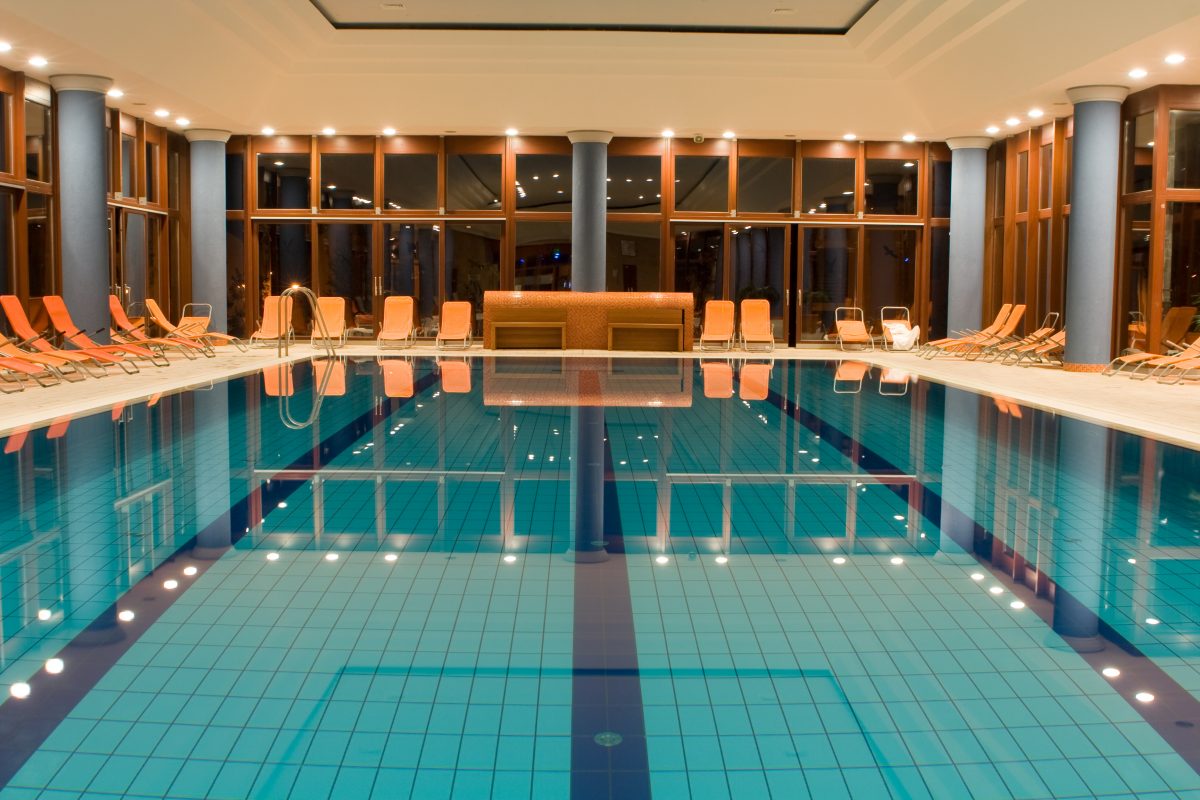 Not only this, but there are a number of practical benefits to consider when looking for suitable glazing for swimming pools. From glass specifications to door thresholds, we outline everything you need to know about pool glazing in this article.
Glass Frames For Swimming Pool Glazing
When choosing glazing for your new swimming pool, it's essential to opt for window frames that can withstand the chemicals that are used in the pool.
When glazing is fitted within an area with a swimming pool, it is seen as a marine environment. This means that the chemicals used within the pool to keep it clean can damage or corrode the window frames if it's not designed for this type of use. Homeowners can choose from heated glass, privacy glass among other glazing options.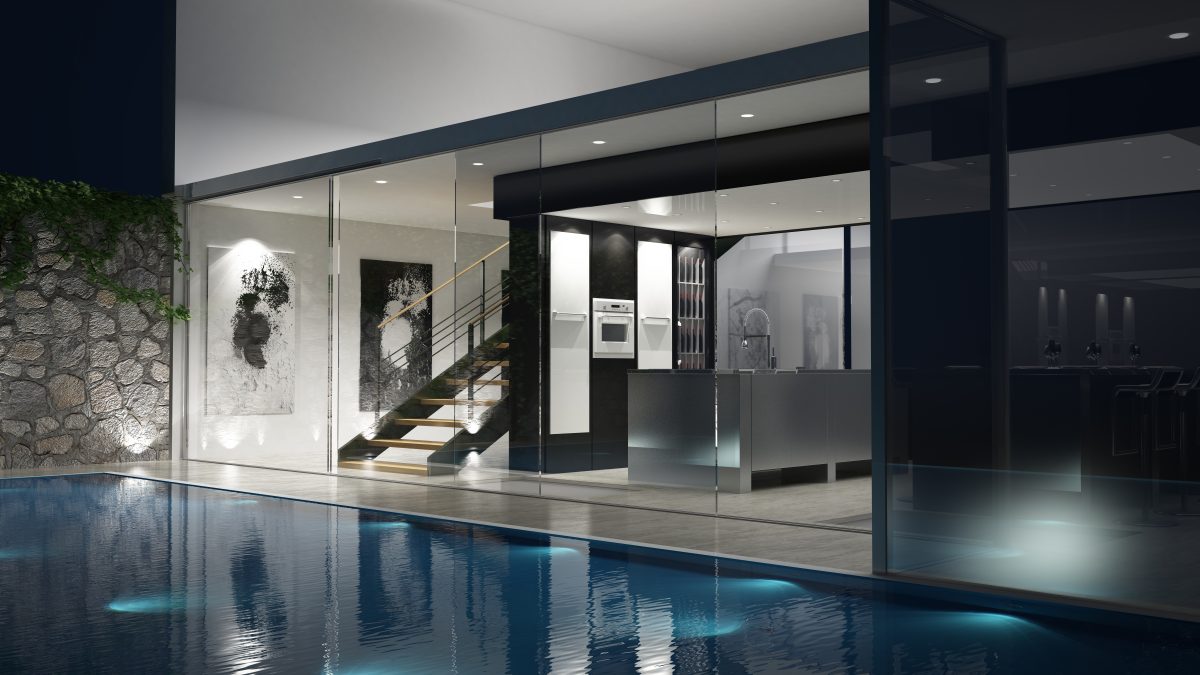 We'd recommend choosing either an aluminium or steel frame, due to their hardwearing properties and strong profiles. To ensure the glazing and frames are suitable for your swimming pool area, be sure to provide your installers with specific information about the chemical compounds and technical specifications of your pool.
Structural Glazing Requirements For Swimming Pools
The glazing used in rooms or areas with an indoor pool must meet specific requirements in order to perform effectively.
It is recommended that you choose glazing that can adapt to two different temperatures and thermal conditions. This is due to one side of the glass facing the outside of your house and the other the interior of your home. The glass needs to be able to withstand different climates all year round. This can be achieved with insulated glass that is installed in a thermally broken frame.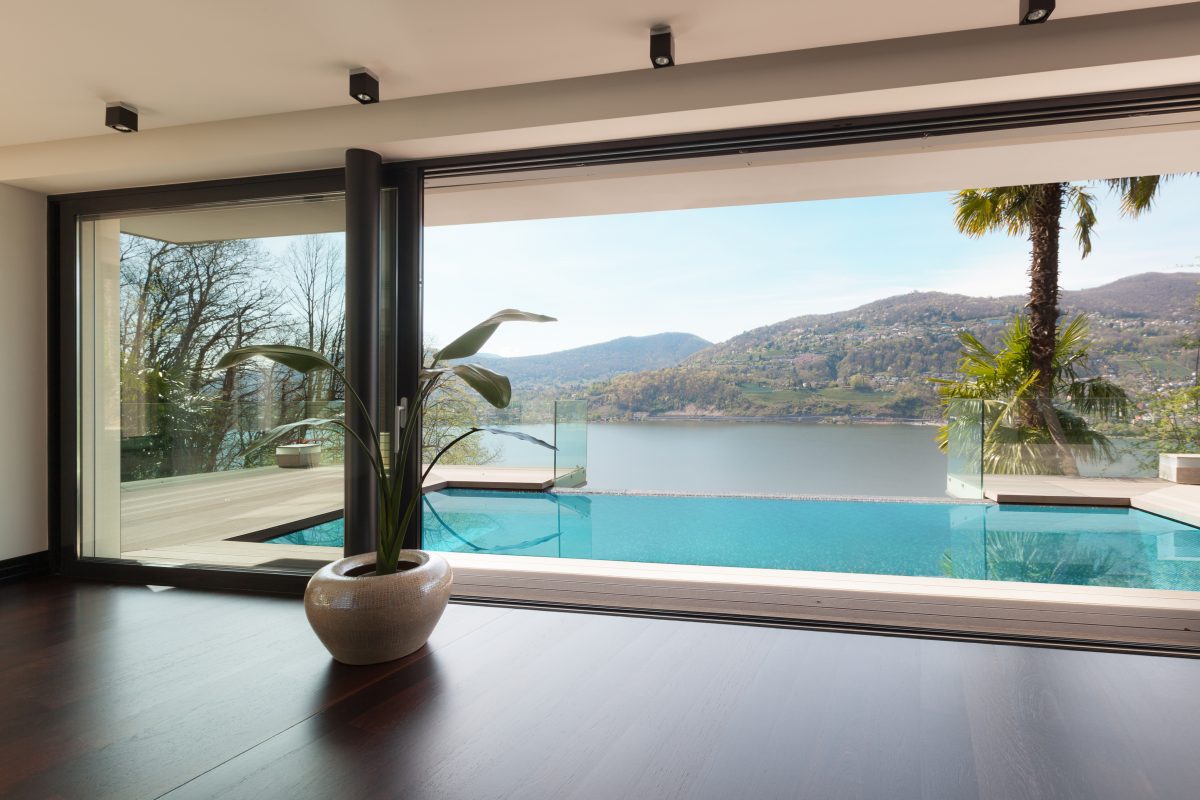 The glazing requirements can vary if the pool is within 2m metres of the indoor pool. If the glass is 2m or closer to the pool, you will require laminated glazing on the side exposed to the pool. This provides adequate protection for your pool filter mechanisms should the glass ever break.
Even though it's not essential, we recommend having some variety of low maintenance coating on your swimming pool glass. This can save you timely upkeep, as well as potential expensive cleaning bills due to your new glazing needing less cleaning due to the pool chemicals and humid temperature of the room.
Low Thresholds For Swimming Pool Glazing
When having glazing for swimming pools installed in your home, many homeowners want the divide between the inside and outside world to be as seamless as possible. This is why low thresholds for swimming pool glazing is so popular.
There is a high chance that people using the pool will be walking across the thresholds with no shoes on, as well as being wet from the pool, so you want a low threshold that doesn't risk any injuries or become a tripping hazard.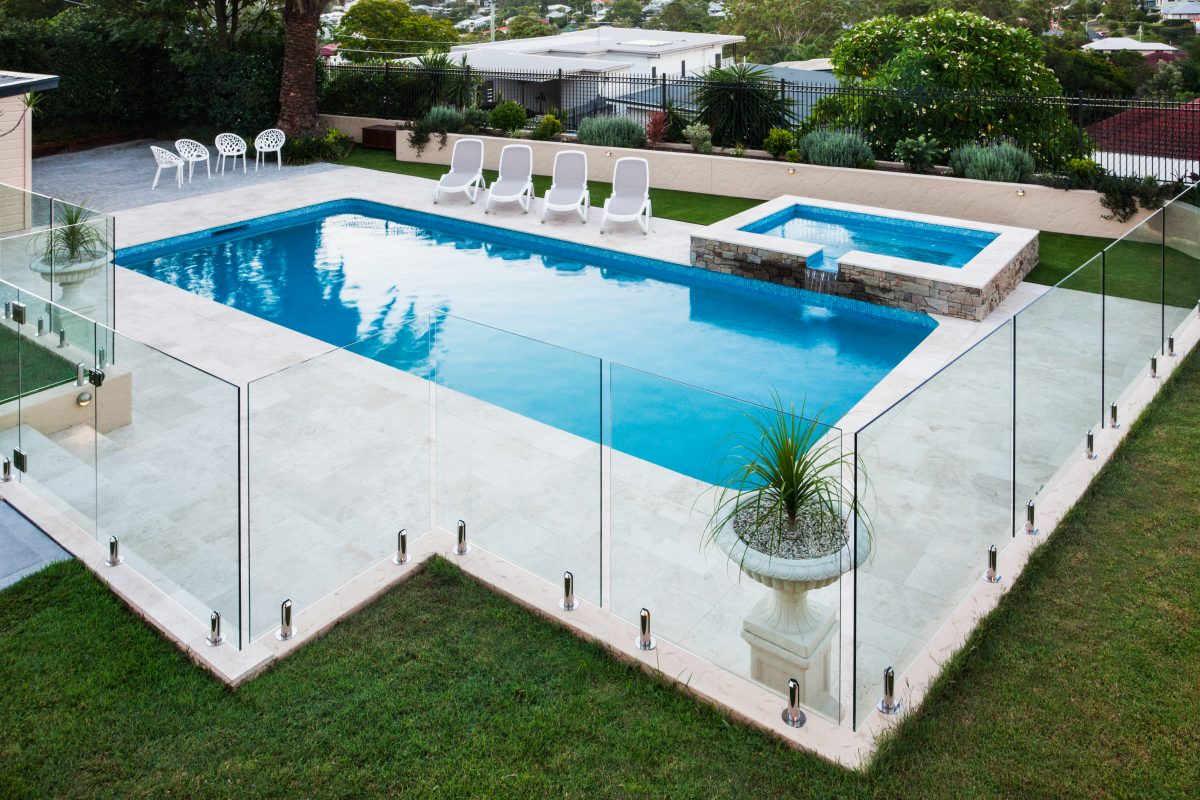 If you opt for a slim frame sliding door for your swimming pool area, many standard sliding doors and bi-fold doors already come with a low threshold built-in. However, you can also choose a specialist base option for certain sliding doors. This allows for an even lower threshold, with the sliding mechanism concealed underneath the flooring.
We recommend our InfiniGLIDE range for the perfect swimming pool glazing.
As well as a variety of doors, homeowners can also choose from a stunning selection of walk on glass and glass roof lights when designing their new swimming pool area to make the most of the natural light.
Swimming Pool Glazing, London & UK
If you're looking to have glazing installed for swimming pools in your home in London or throuhgout the UK, get in touch today! Our friendly team of experts are always on hand to answer any questions or queries you may have, dedicated to finding you the perfect installation for your property.