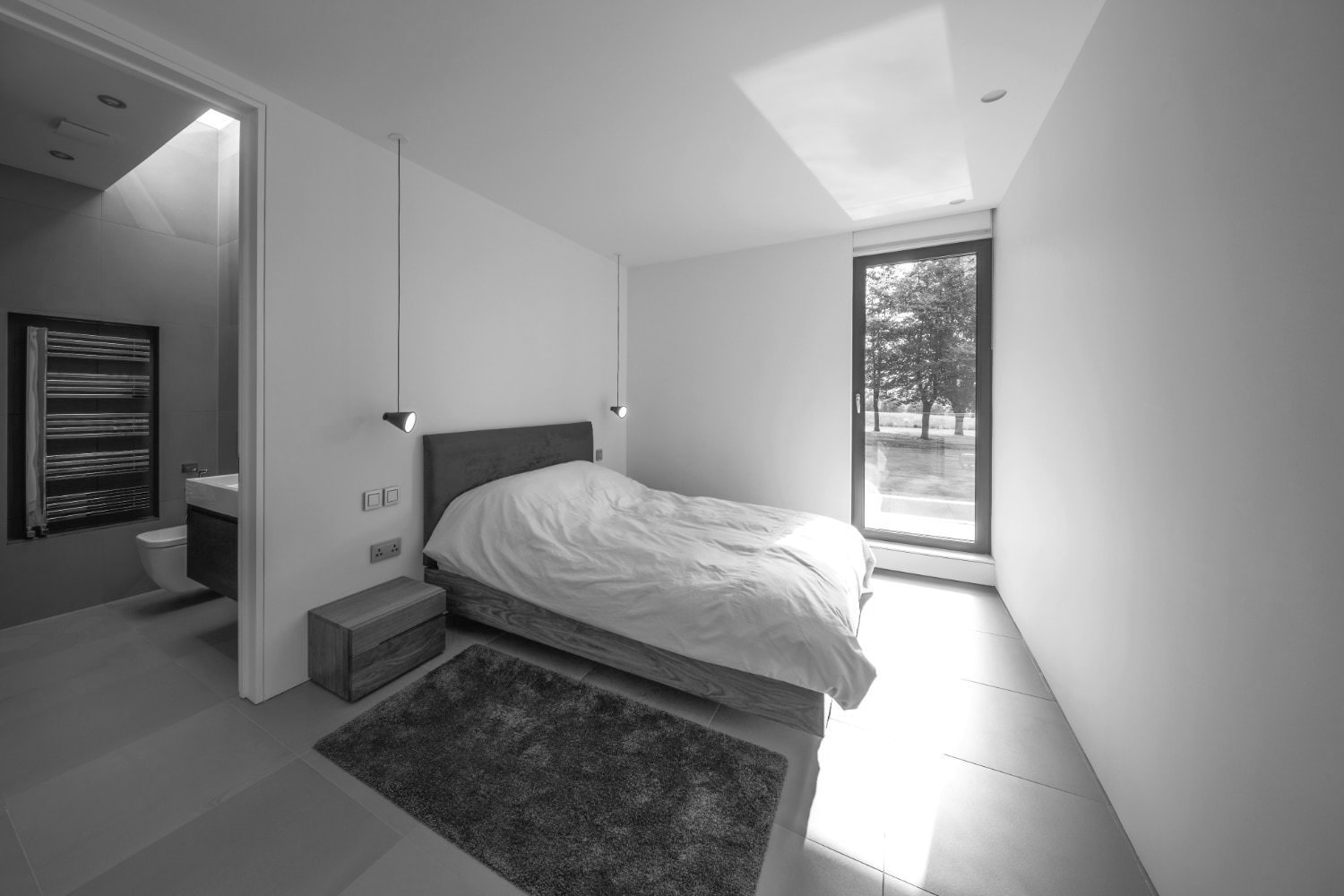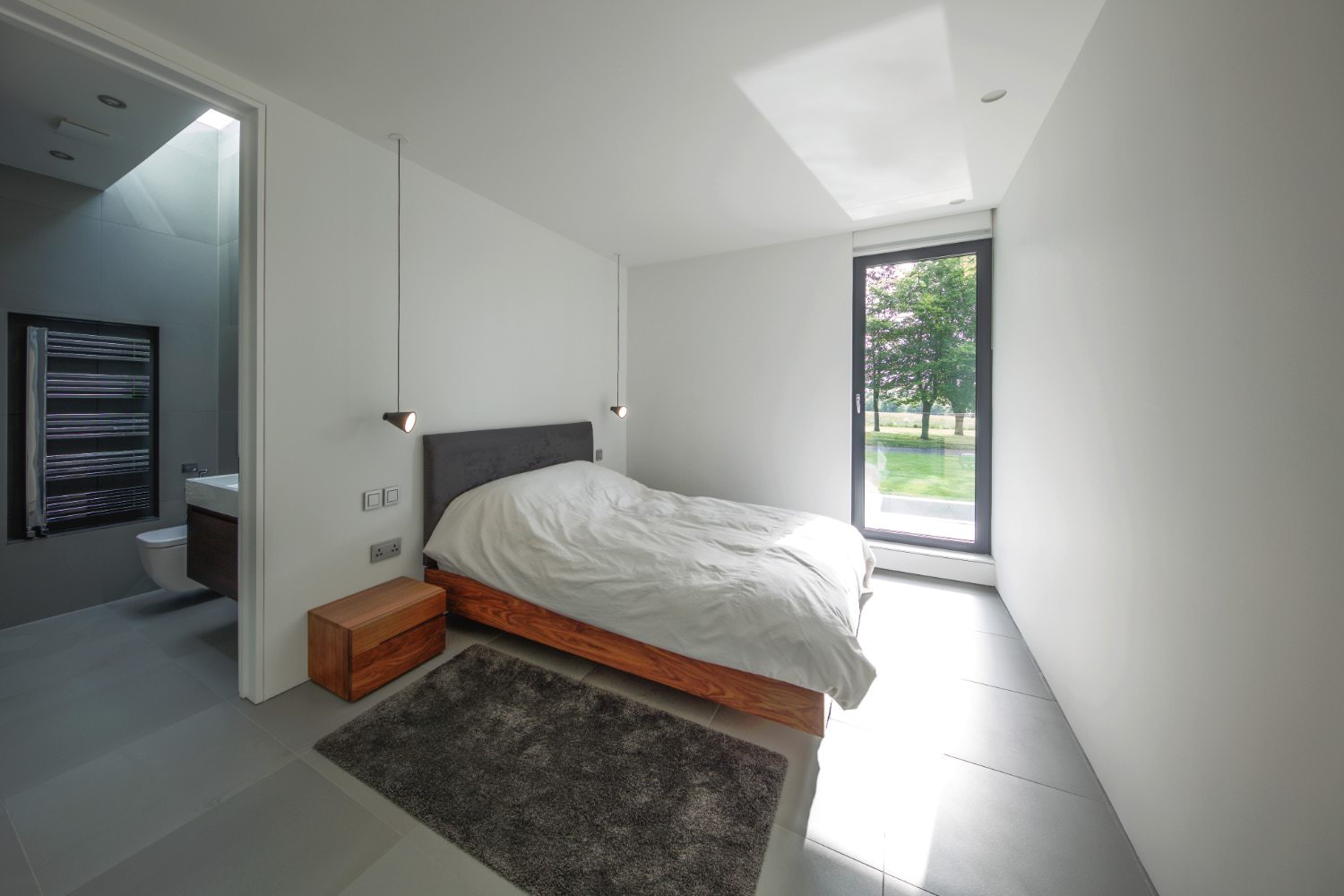 This long shot of a connecting hallway shows how light was used to great effect. The EdgeGlide excels at creating bright and spacious-feeling environments.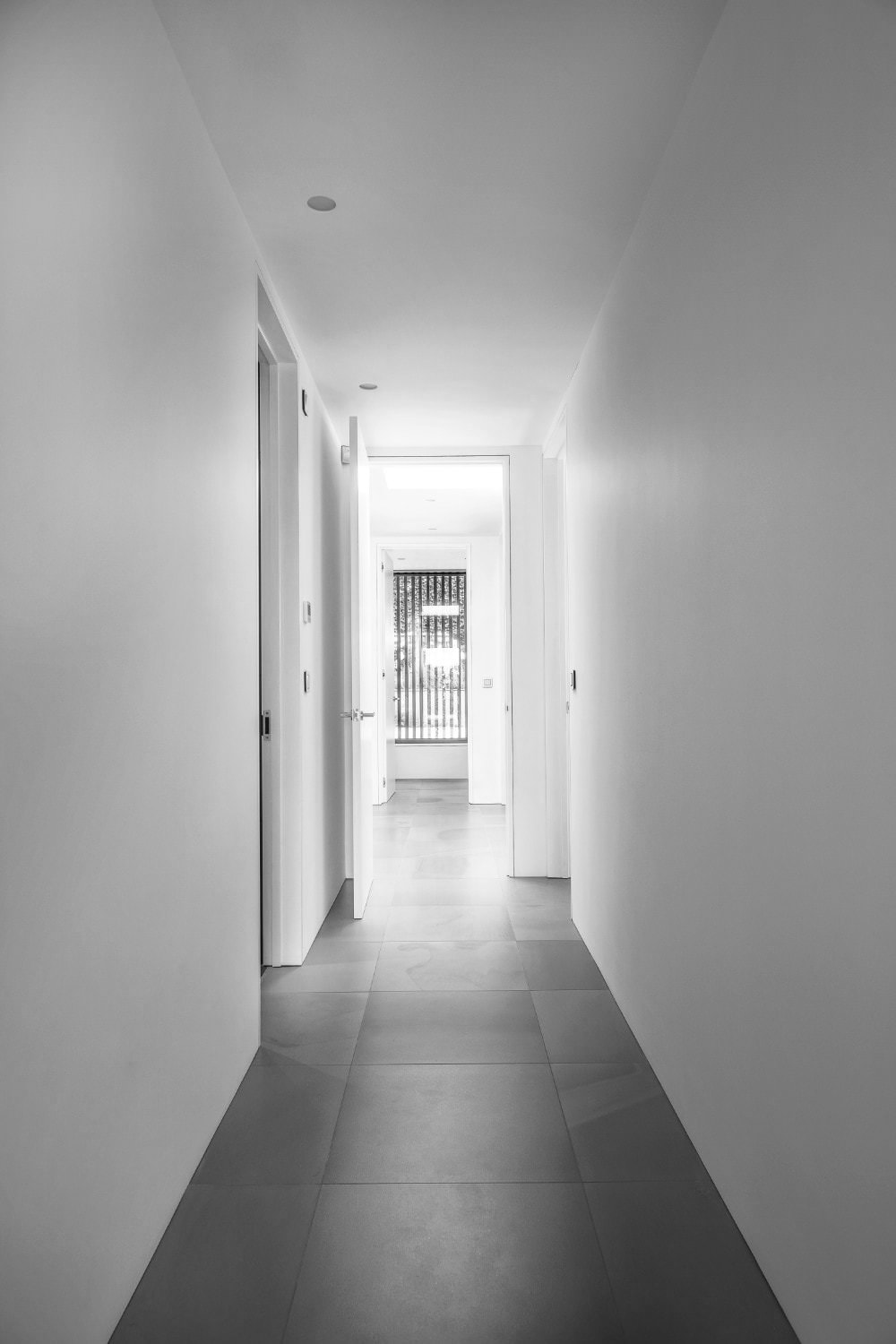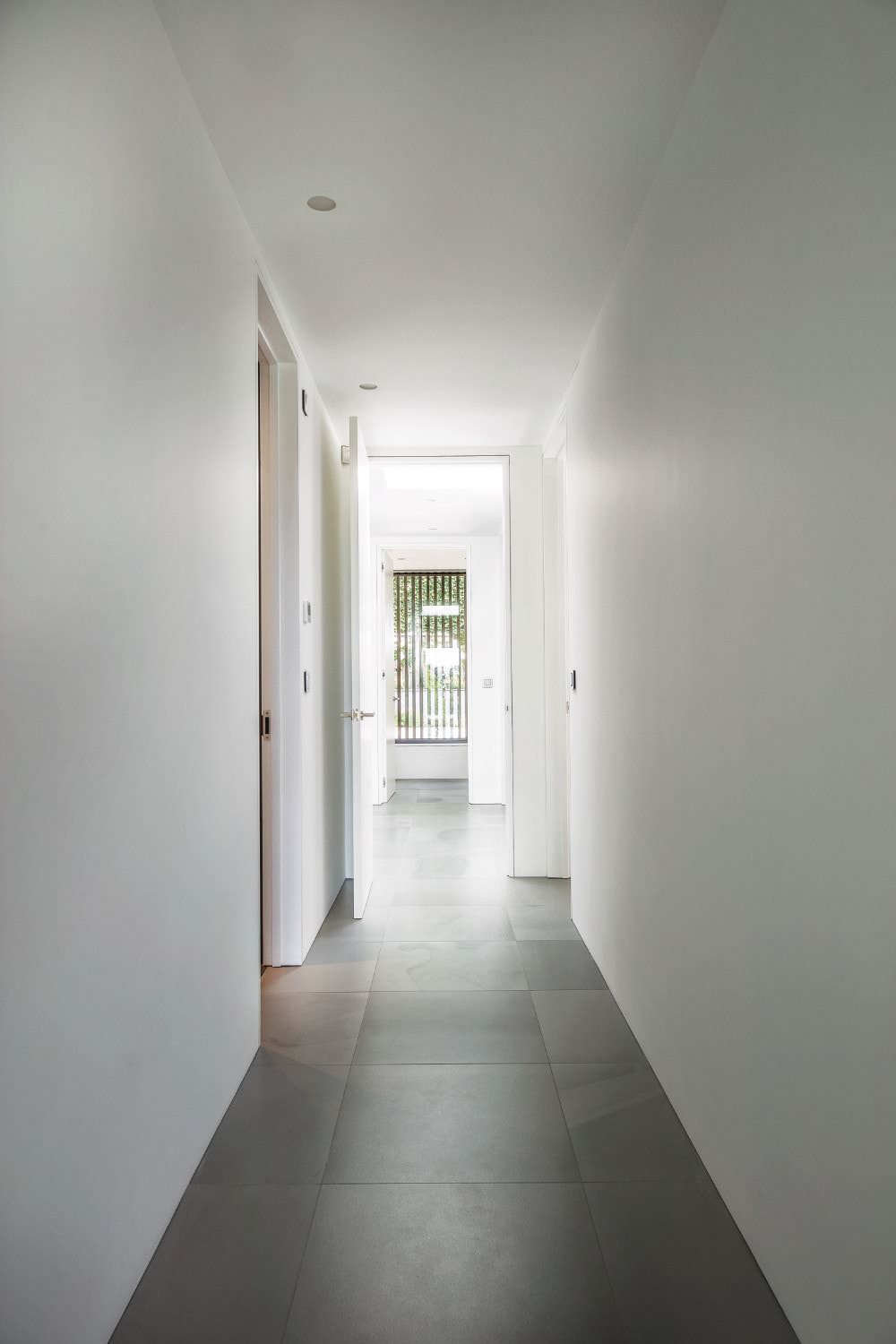 You can see how the light enters this contemporary looking bedroom, increasing a sense of space and providing better views.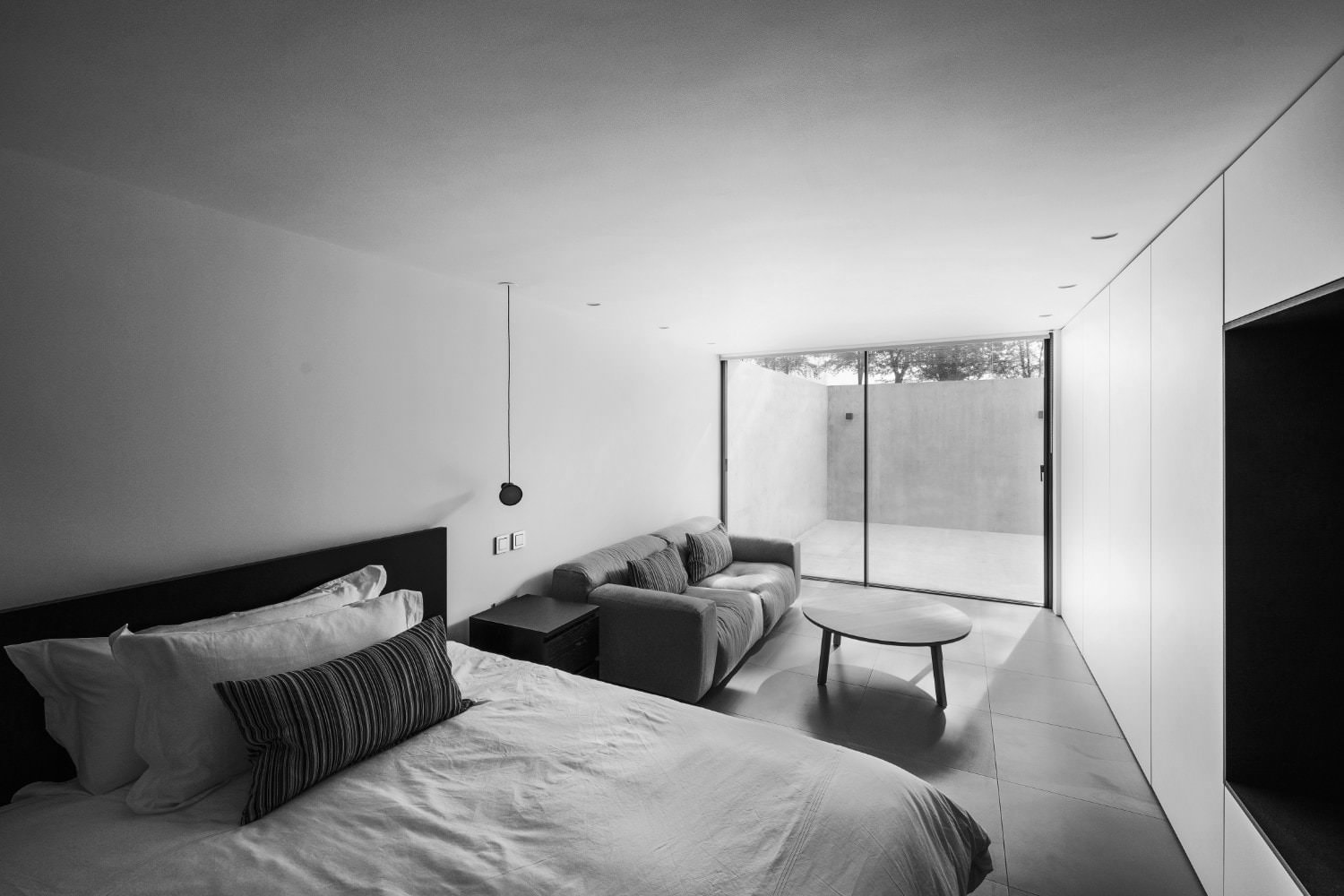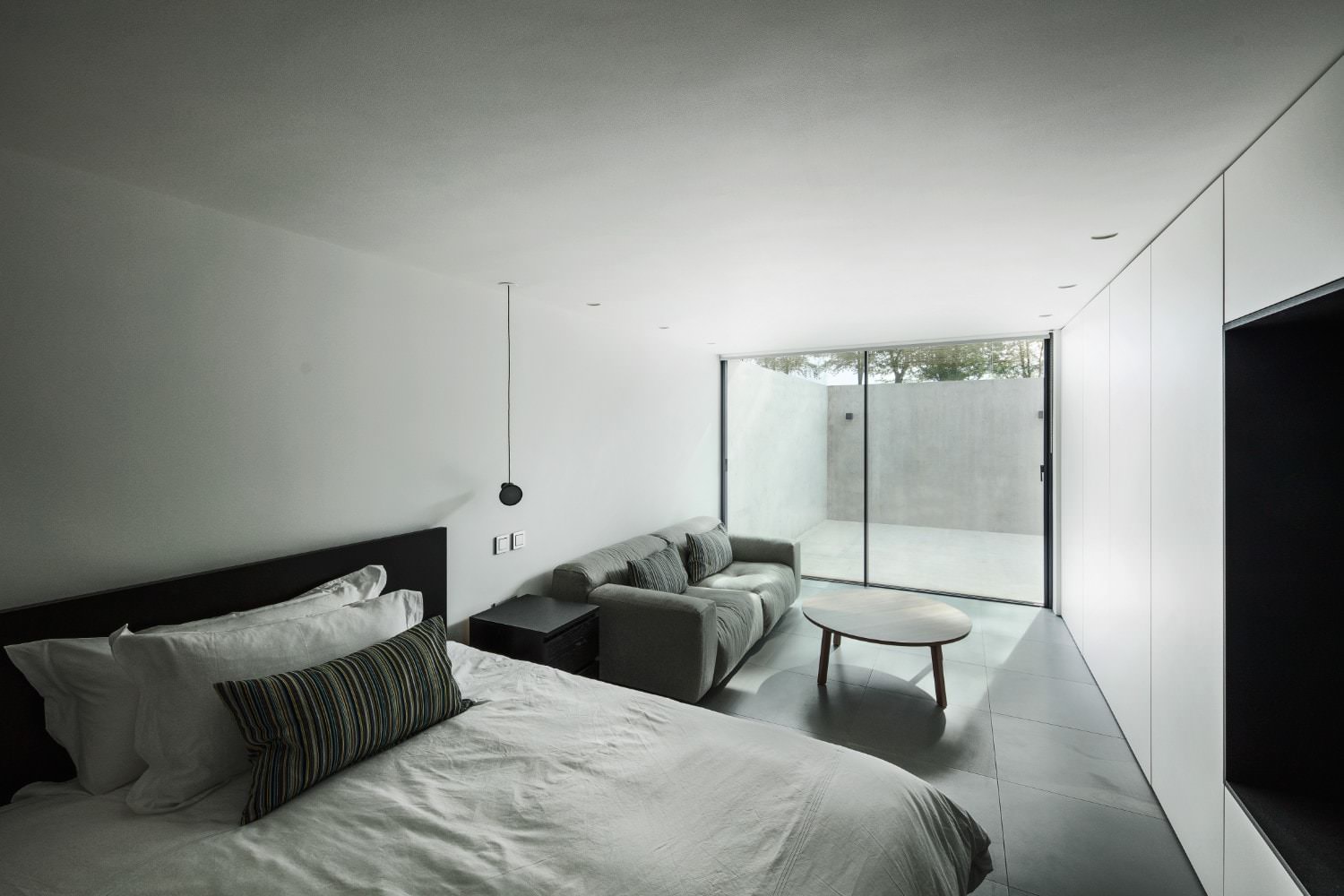 Once installed in your property, the sleek design of the EdgeGlide will create stunning sightlines - inside and outside. A value of at least 1.5 is produced by this stunning entry in our sliding doors portfolio.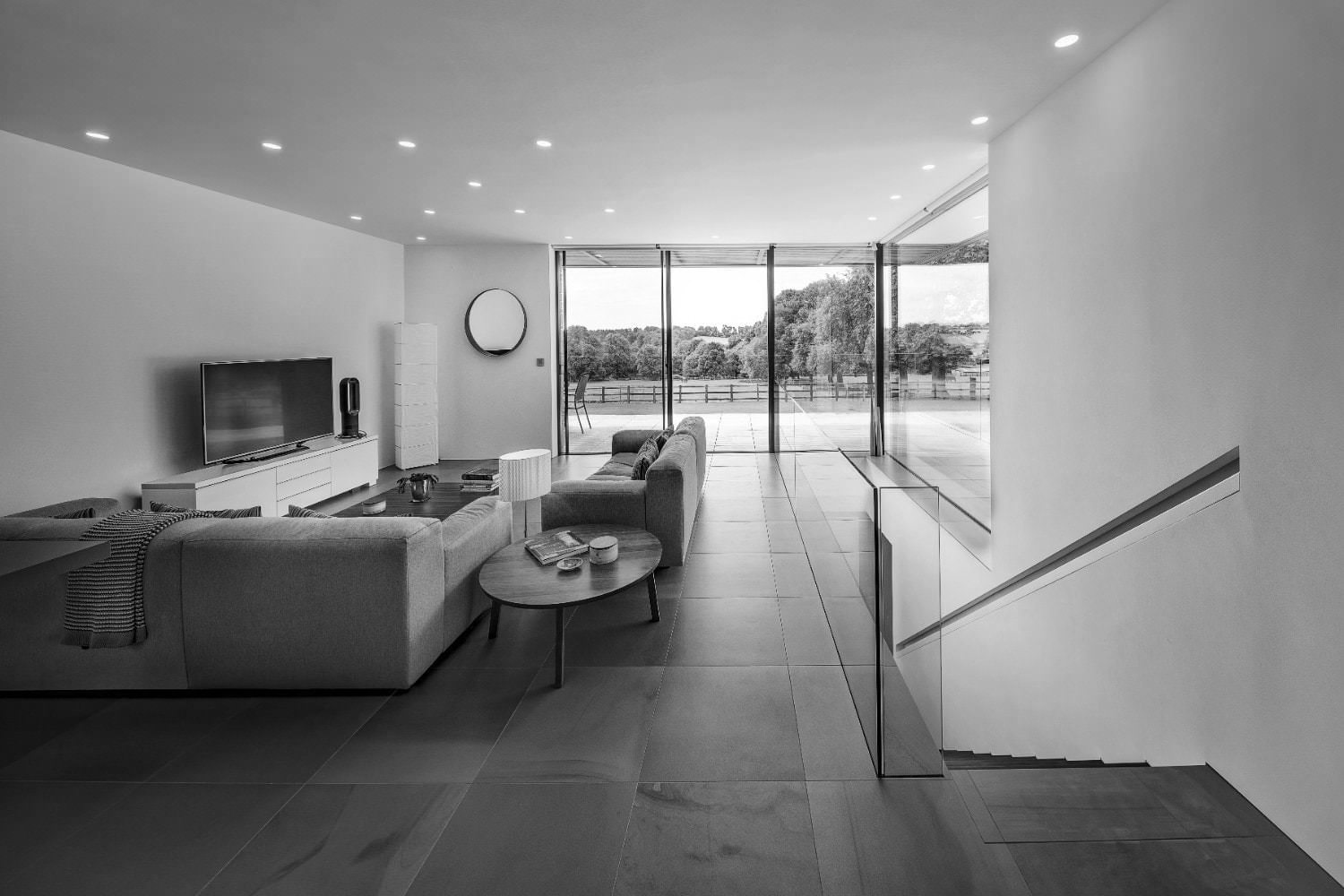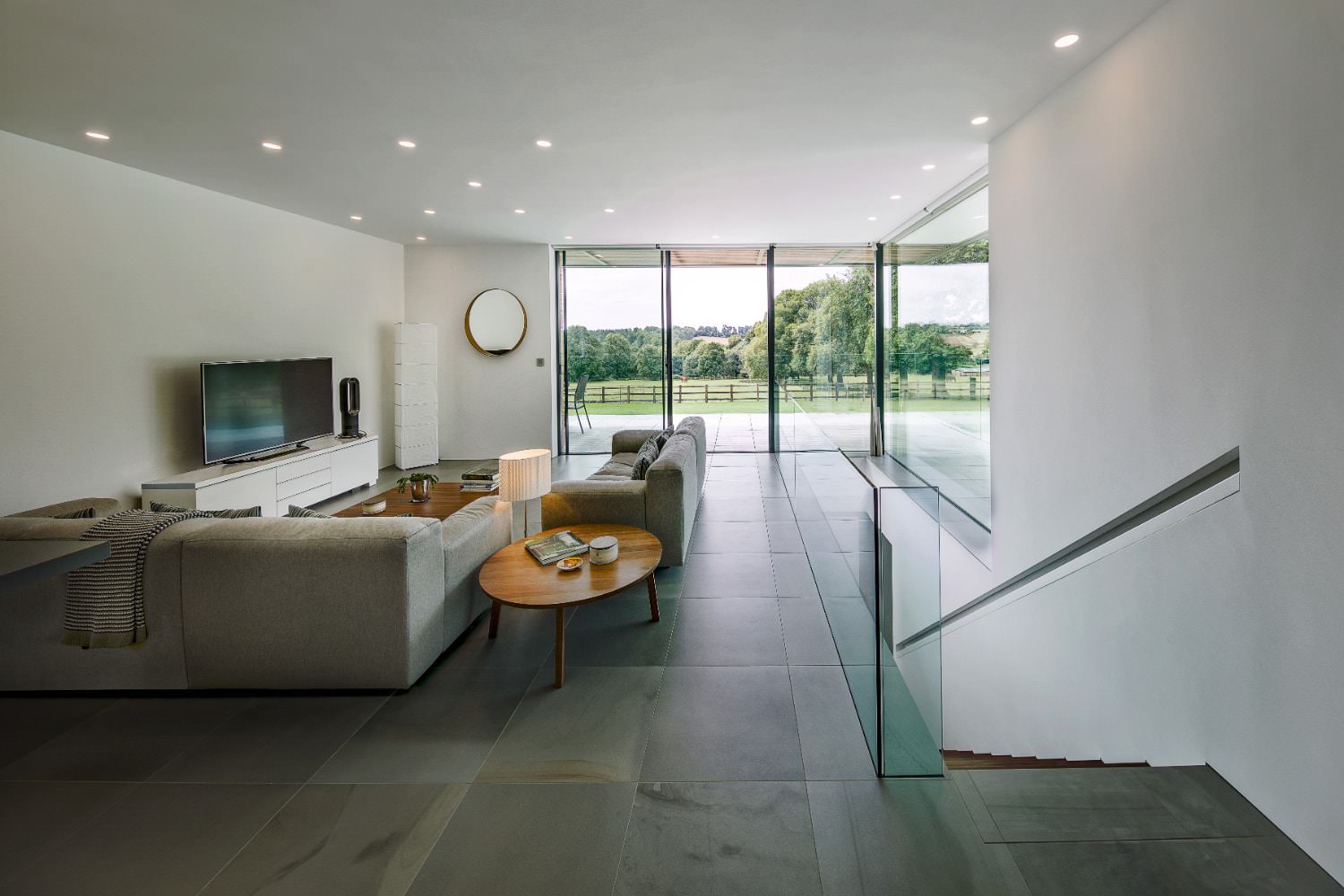 The EdgeGlide produces fine sightlines of 42mm. You can choose to have 2 or three rails and your sliding doors will block out most noise, while keeping the weather out.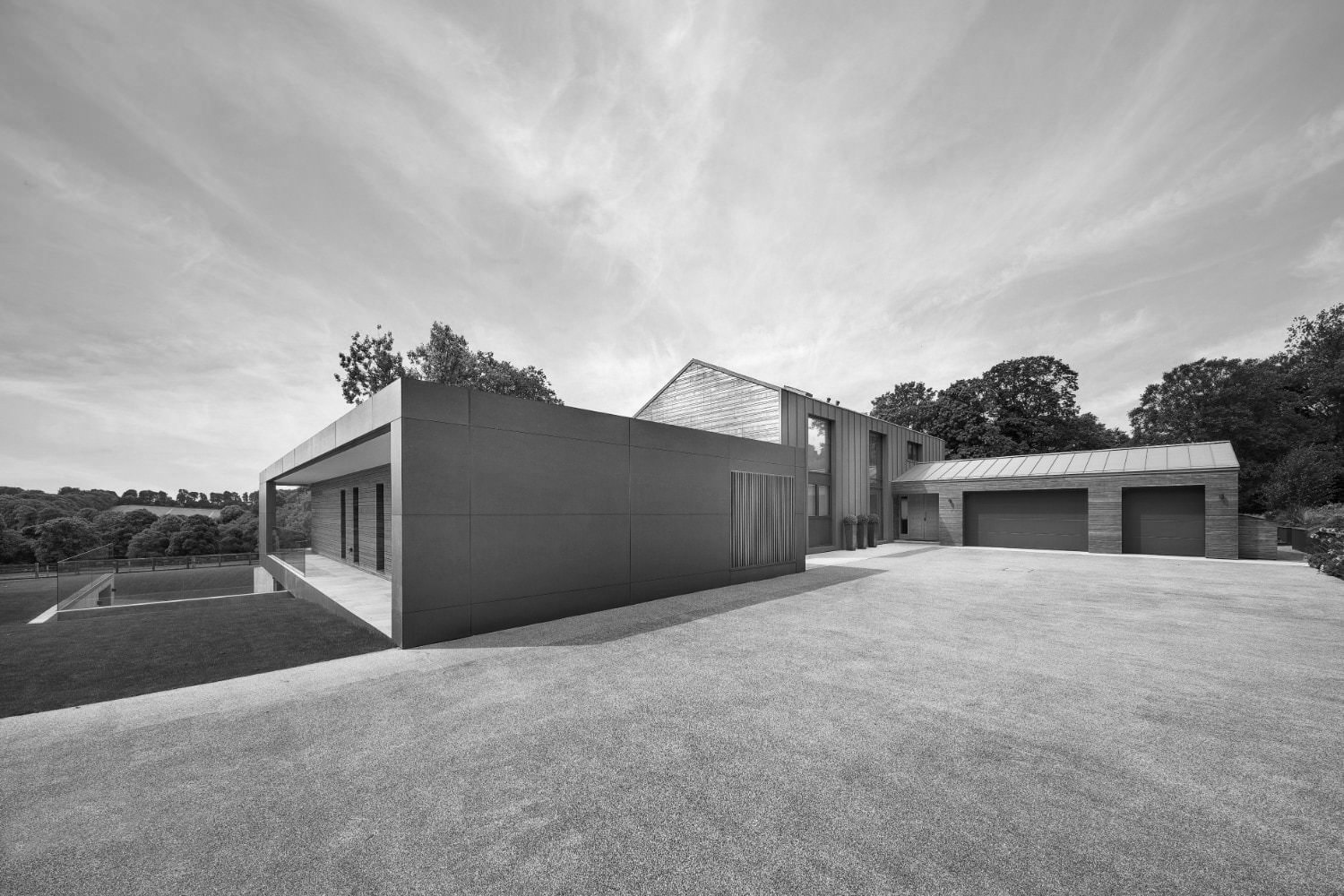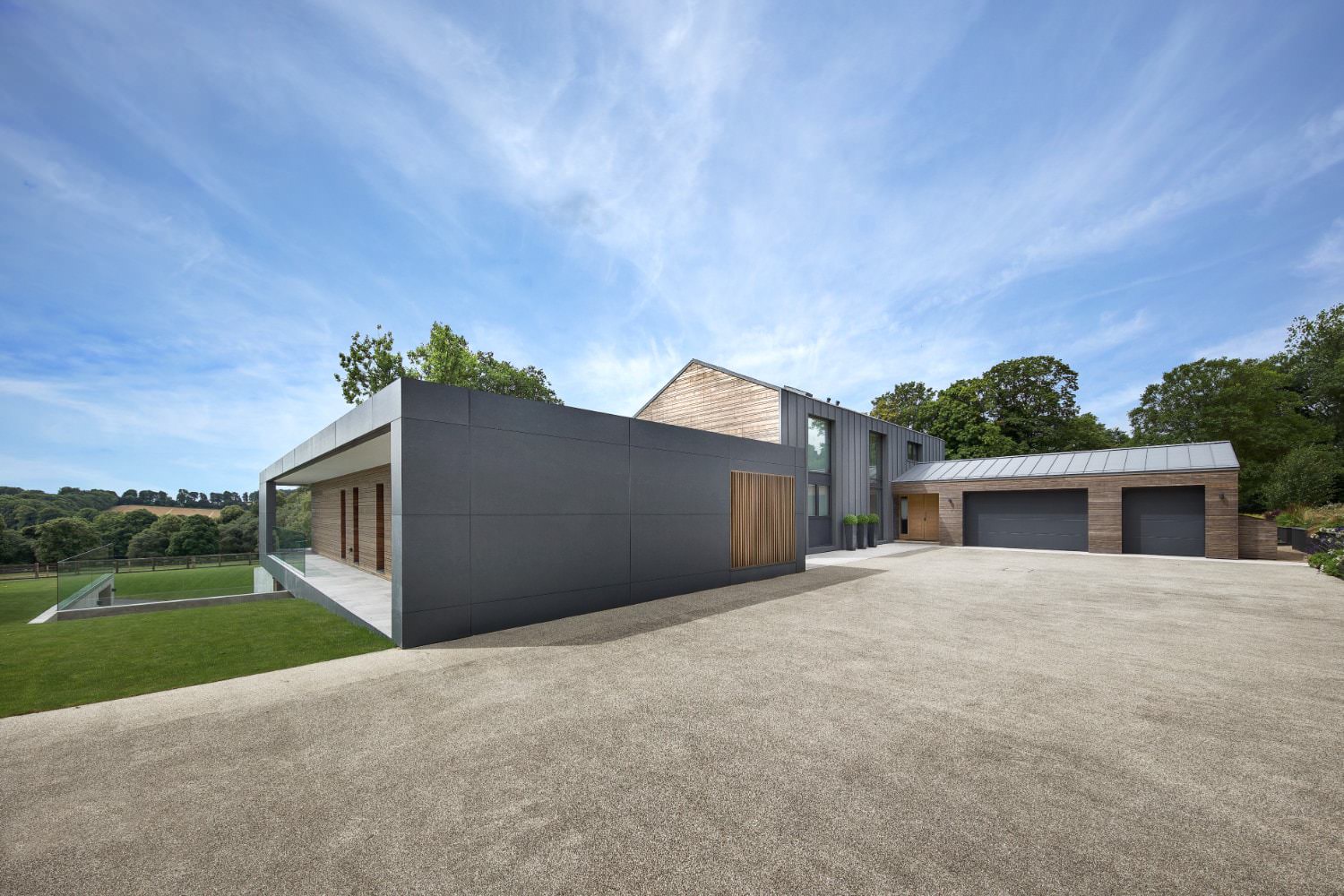 The unobtrusive sightlines of the EdgeGlide are evident when viewed from the outside. Your new sliding doors will produce a U-value of least 1.6 and keep you warm while you enjoy panoramic views of the outside.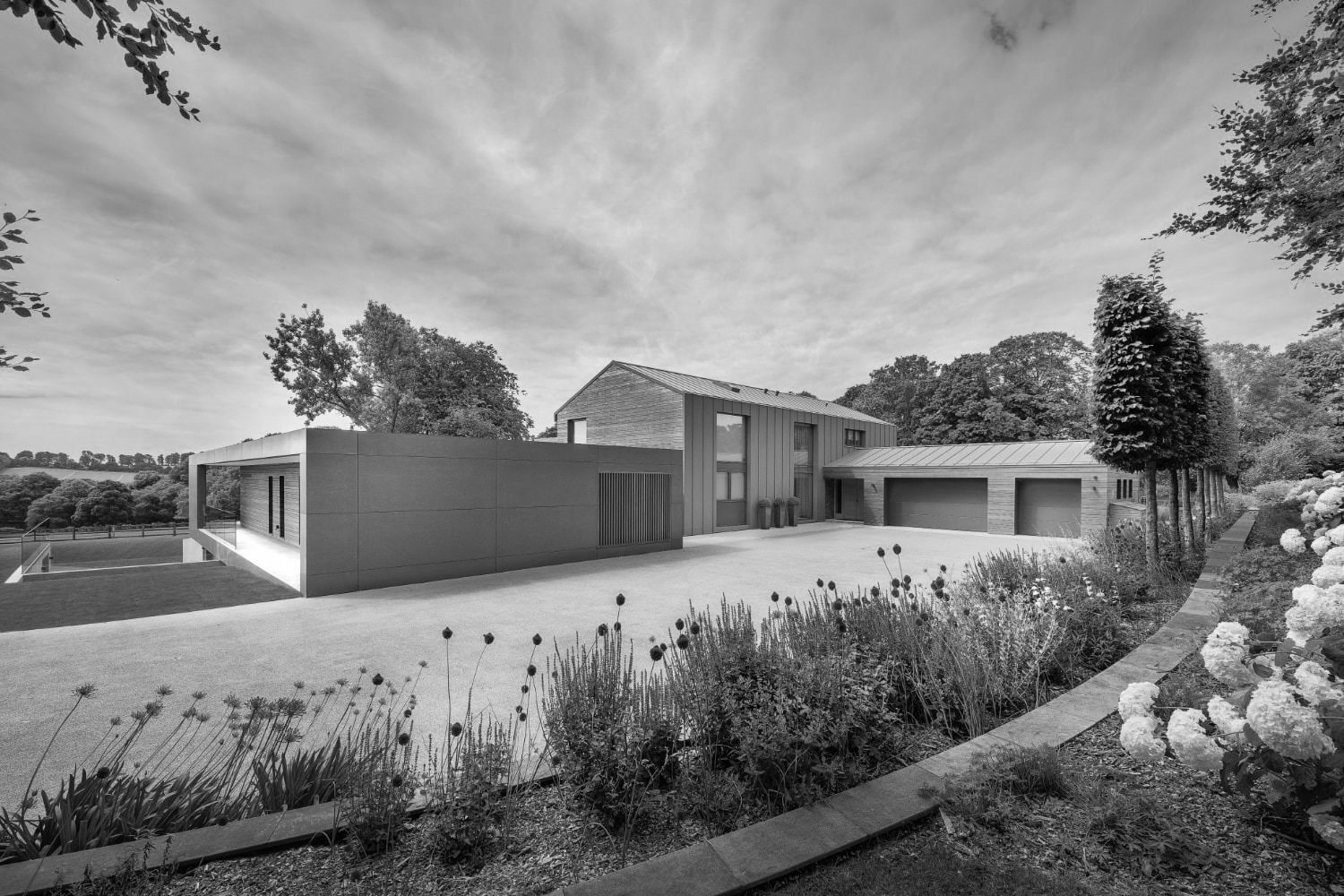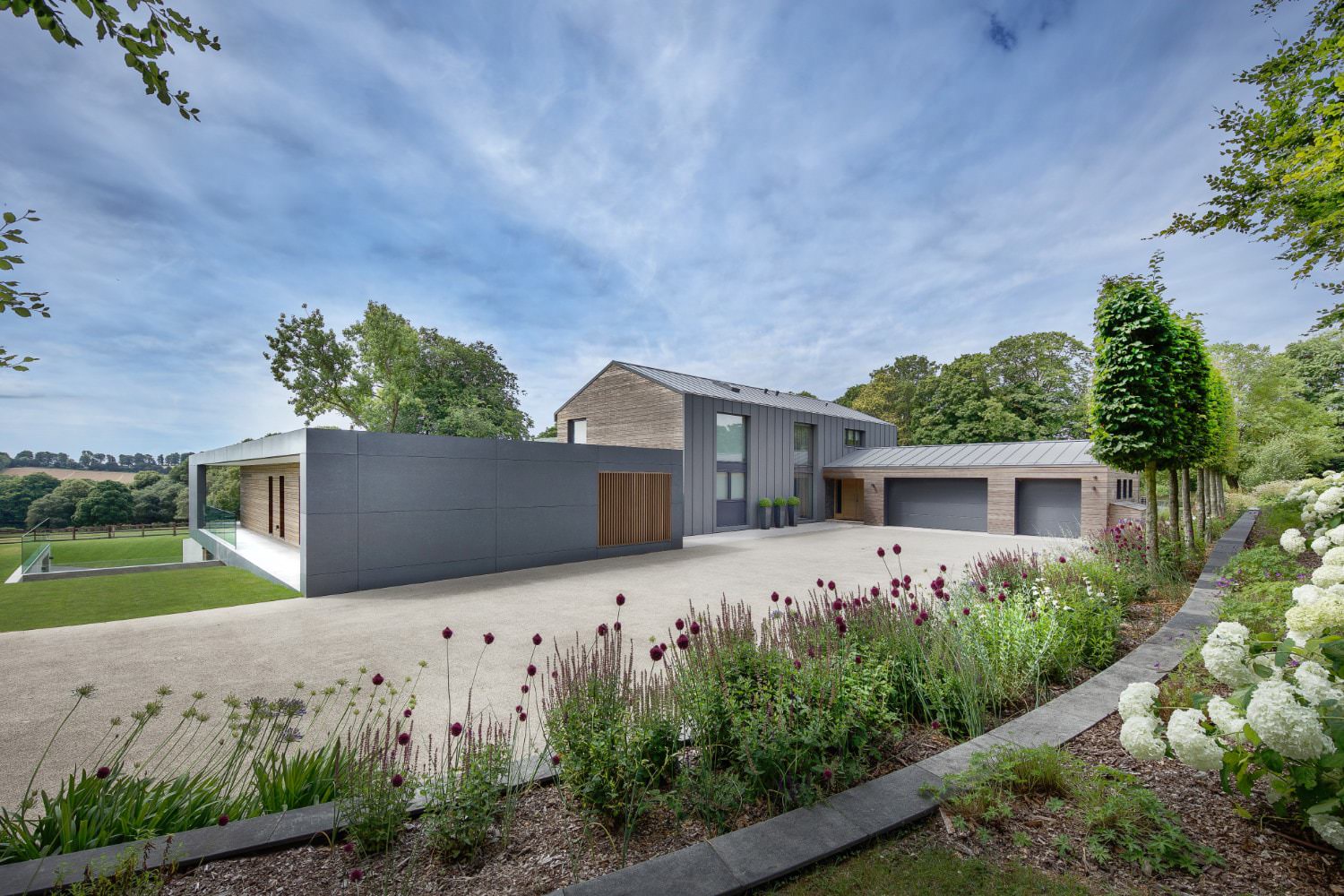 Our sliding doors contributed to the sleek external appearance of this contemporary building. Internally our products also delivered, thanks to their watertight design and acoustic insulating properties.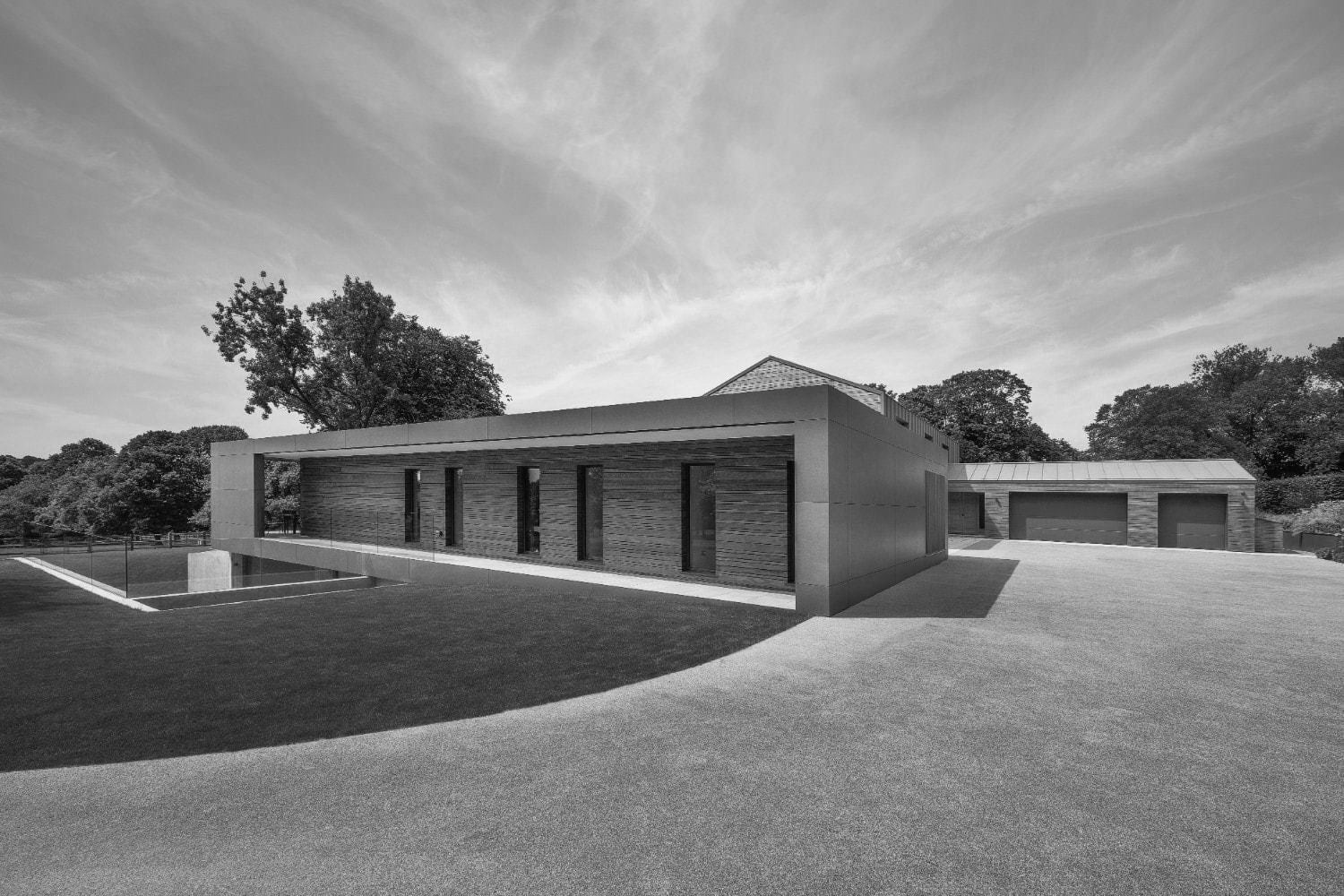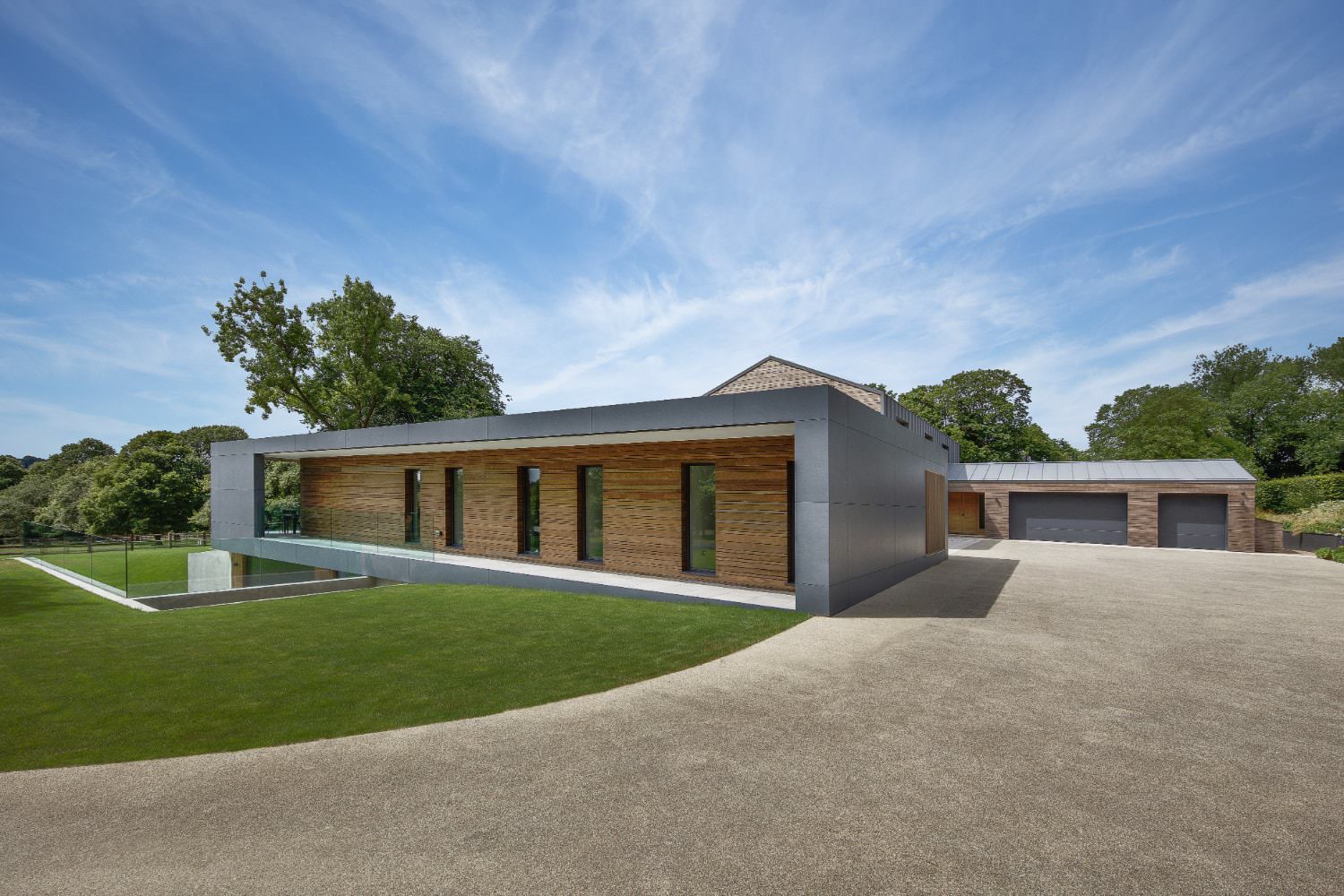 The unusual design of this elongated and eye-catching building was brought to life by the EdgeGlide, which delivered fine sightlines and produced a comfortable and light-filled living space within.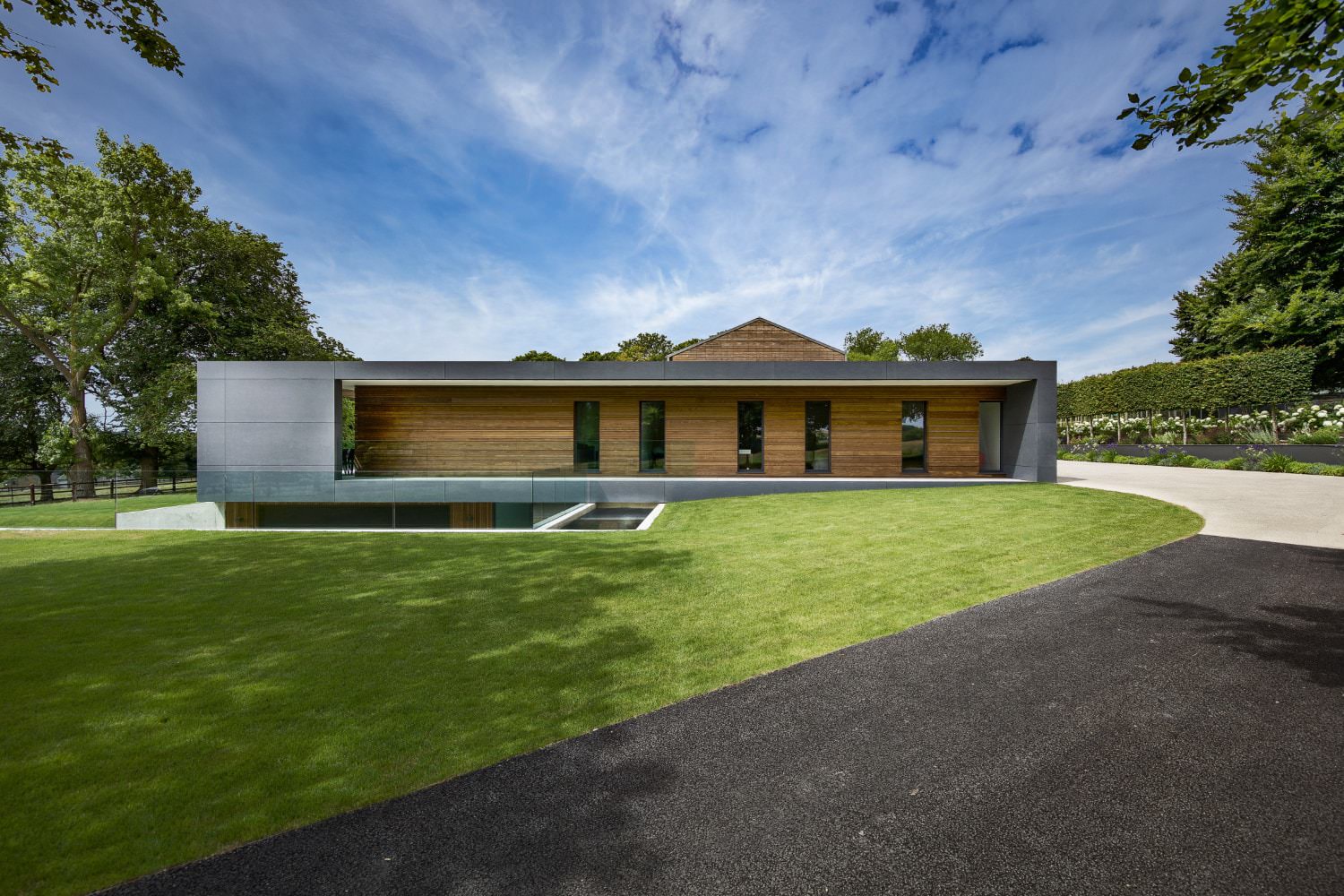 The unique appearance of this modern looking building was completed using our EdgeGlide sliding doors. Enjoy wider views of the outside, more light and enhanced comfort with this market-leading product.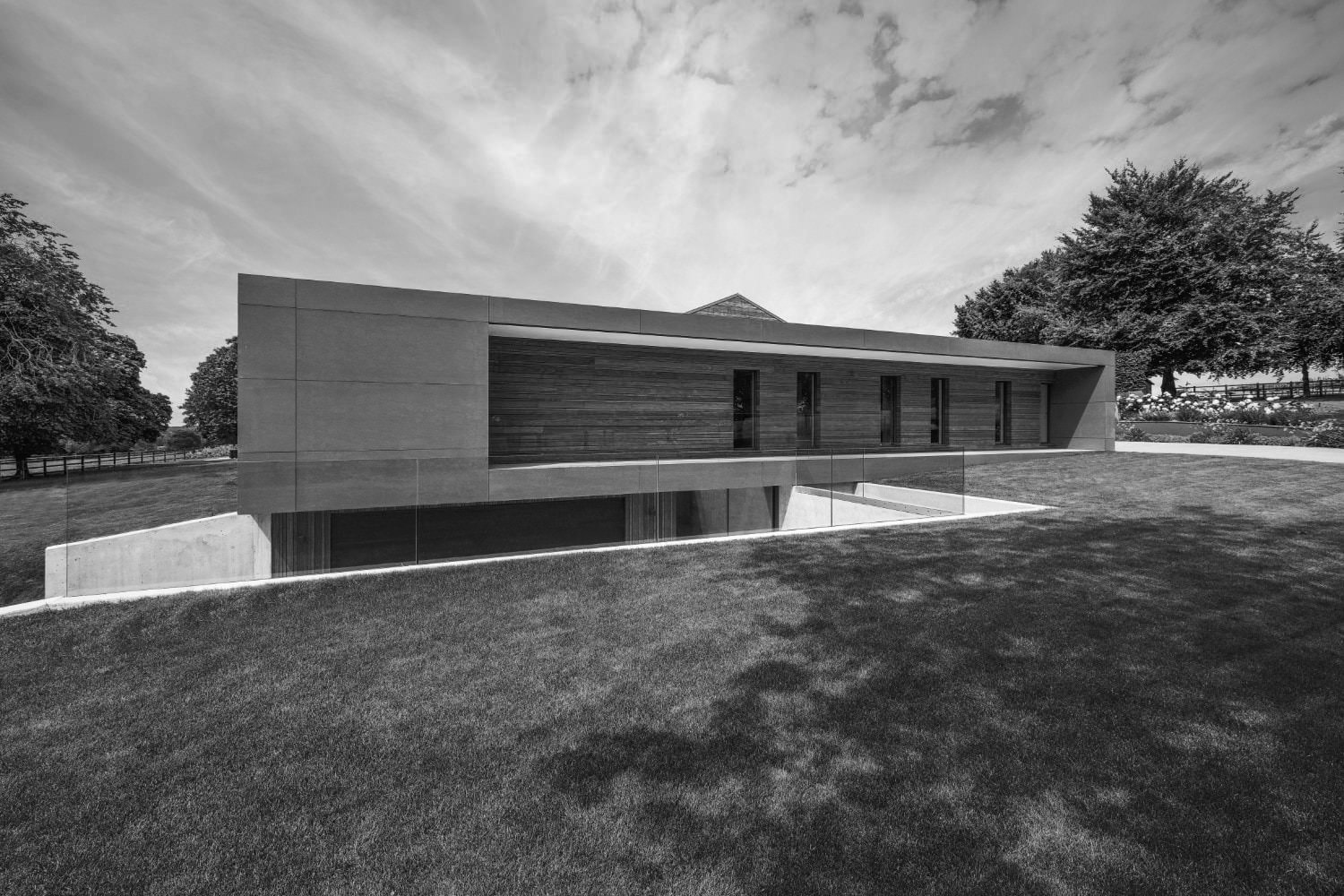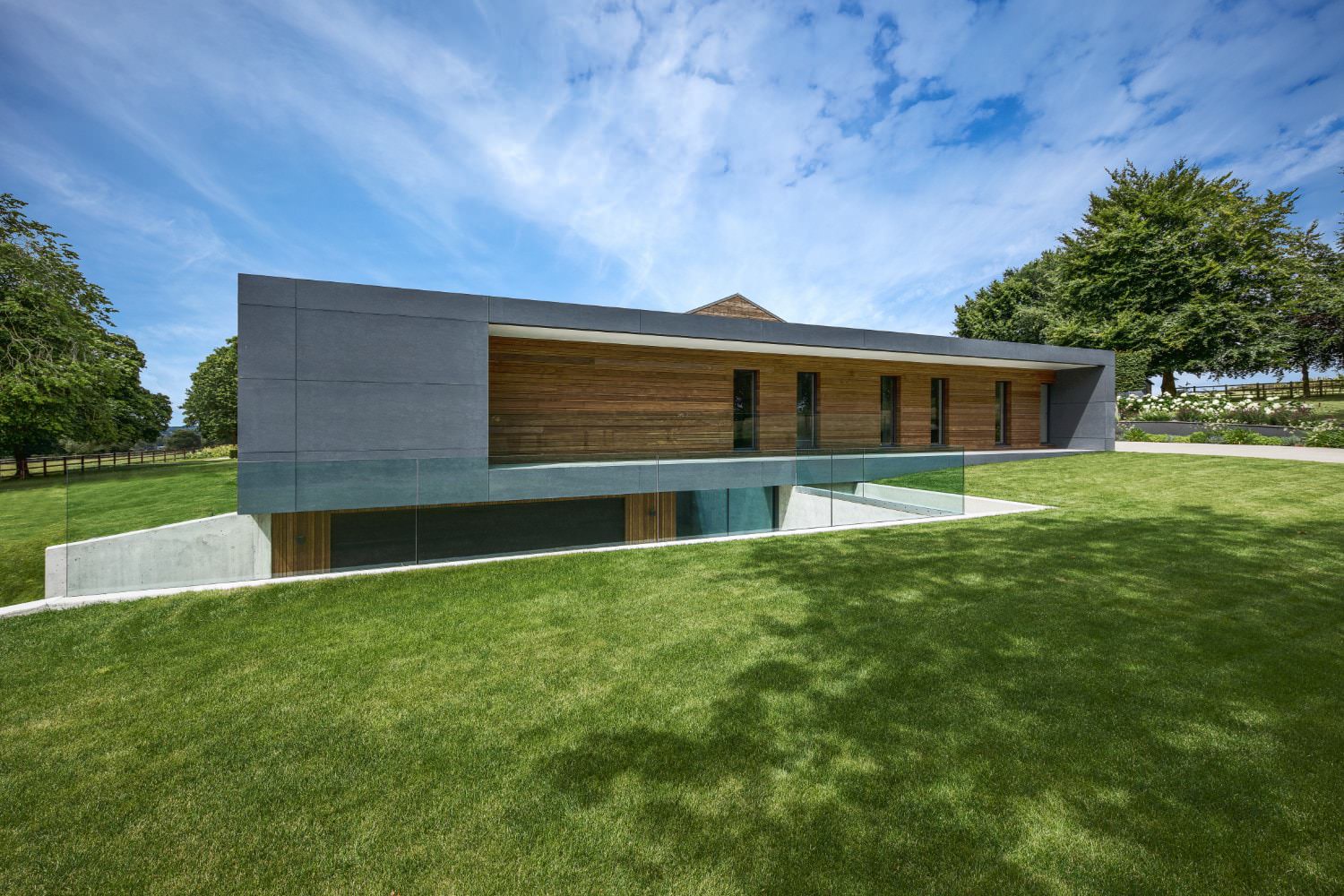 Whichever angle you view this building from, it looks outstanding. The EdgeGlide was used as part of this project to deliver a streamlined aesthetic that perfectly balanced style and comfort.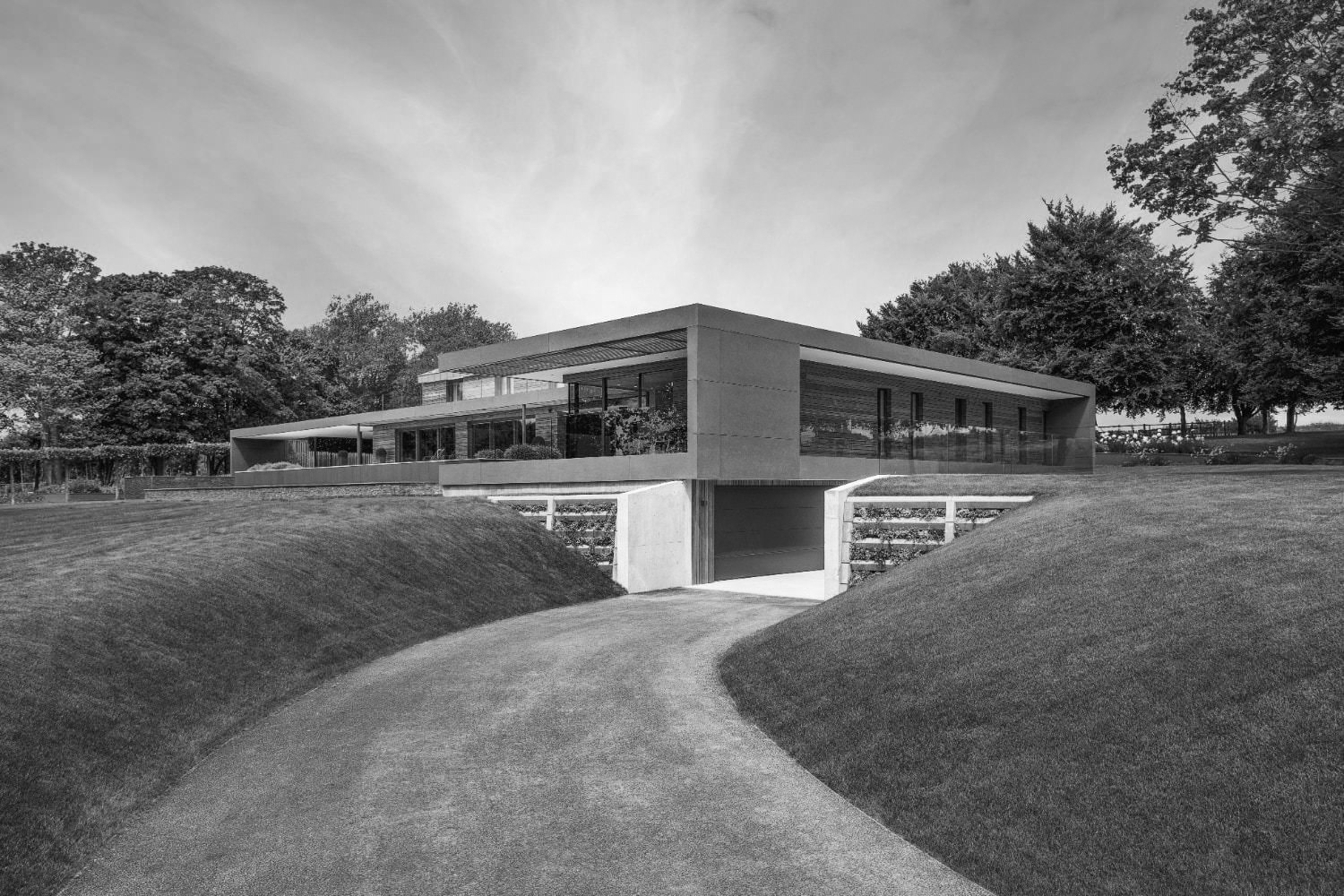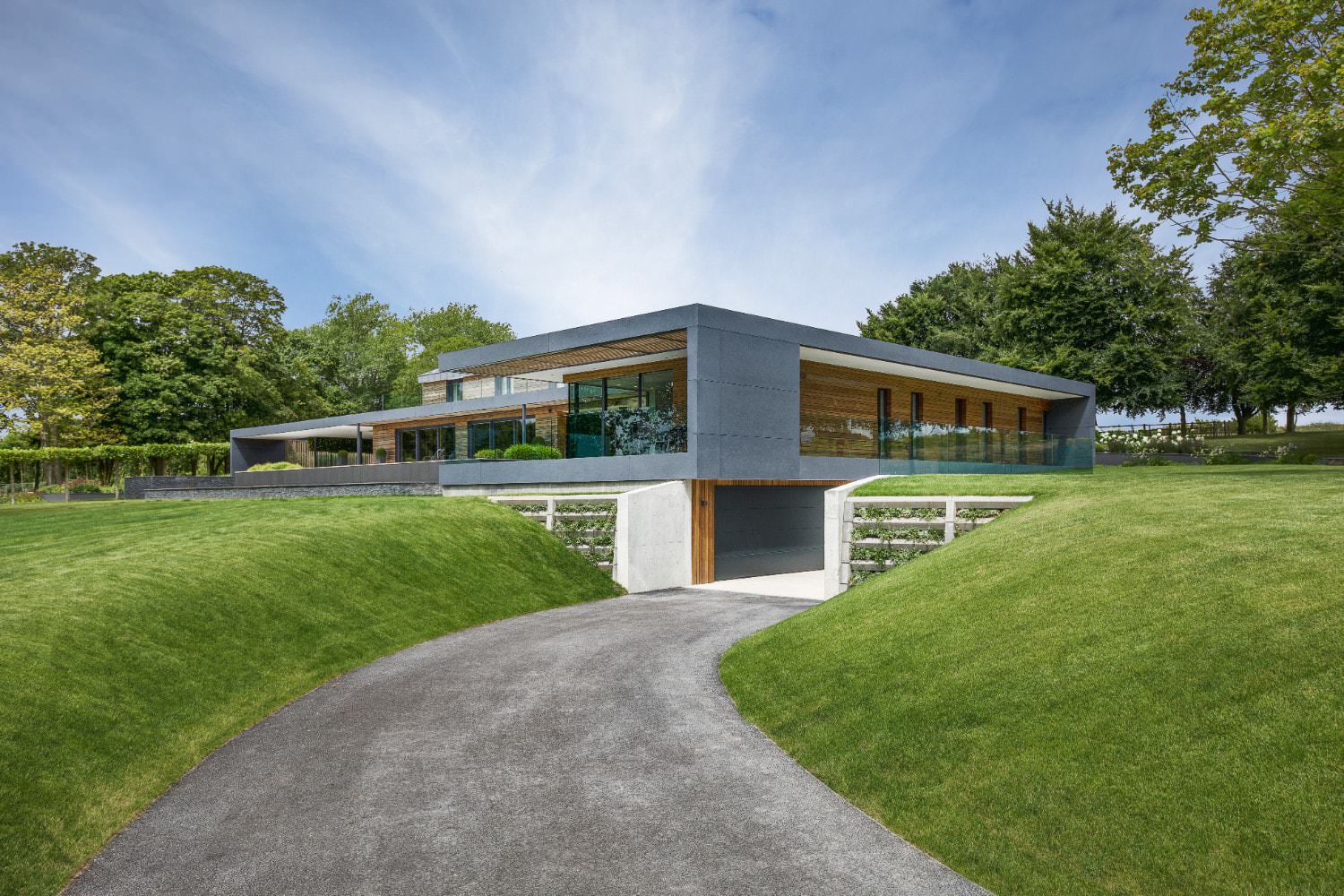 The unique character of this building helps it stand out. The minimalist design of our EdgeGlide was used as part of this project to produce fine sightlines and optimise light entry.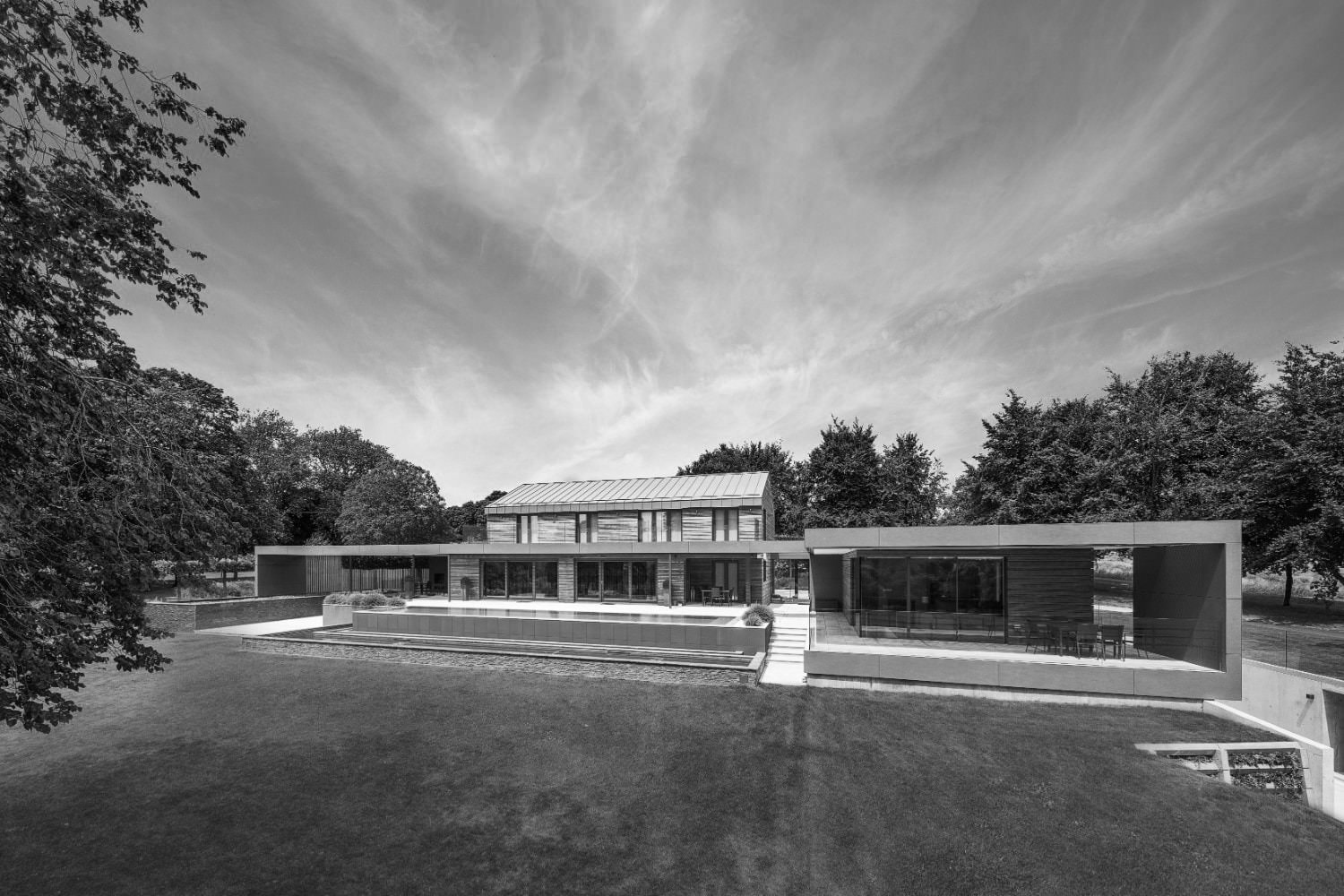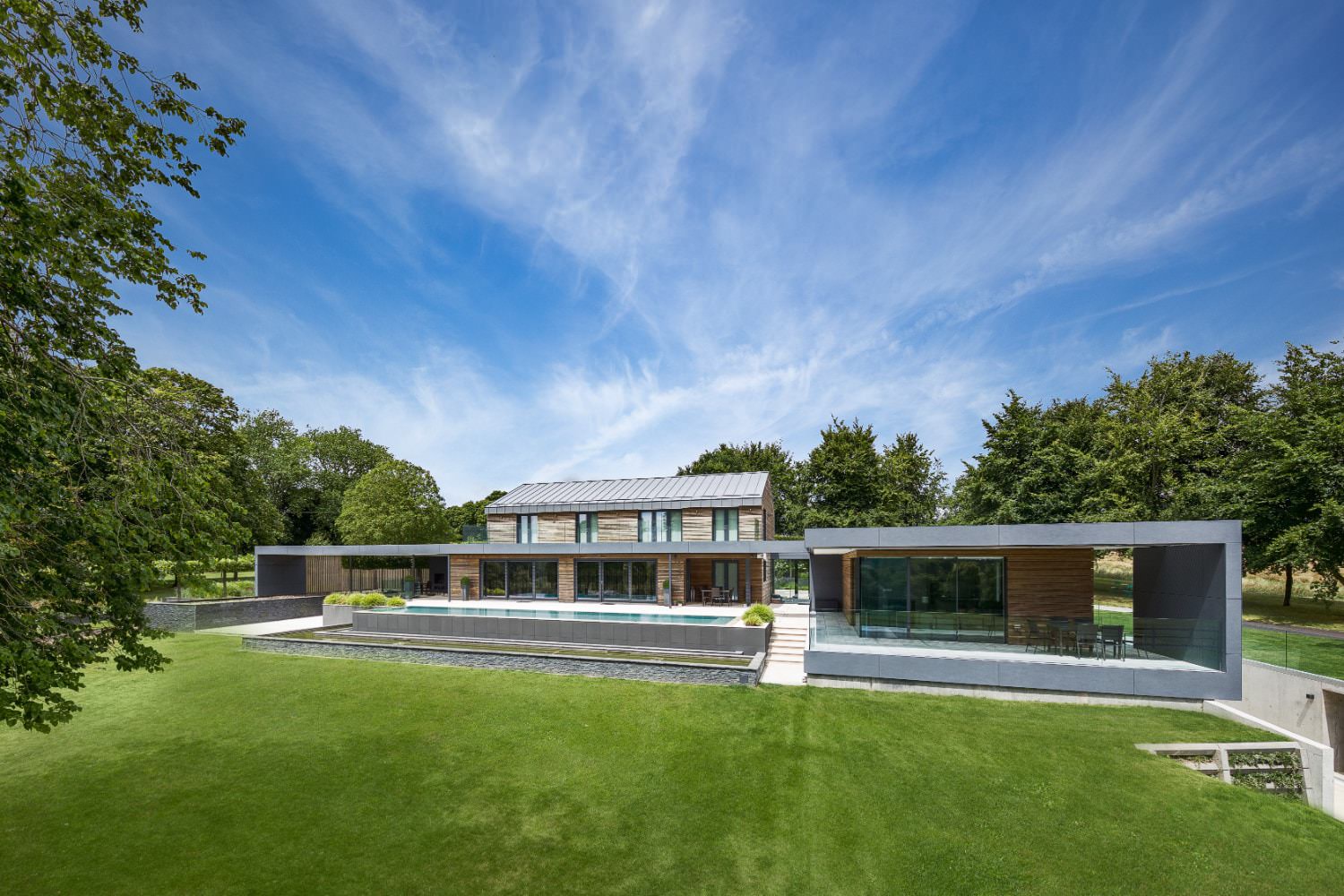 This long range shot reveals the unusual contemporary design of this building. The EdgeGlide was used to great effect, its sleek design complementing the minimalist look of this property.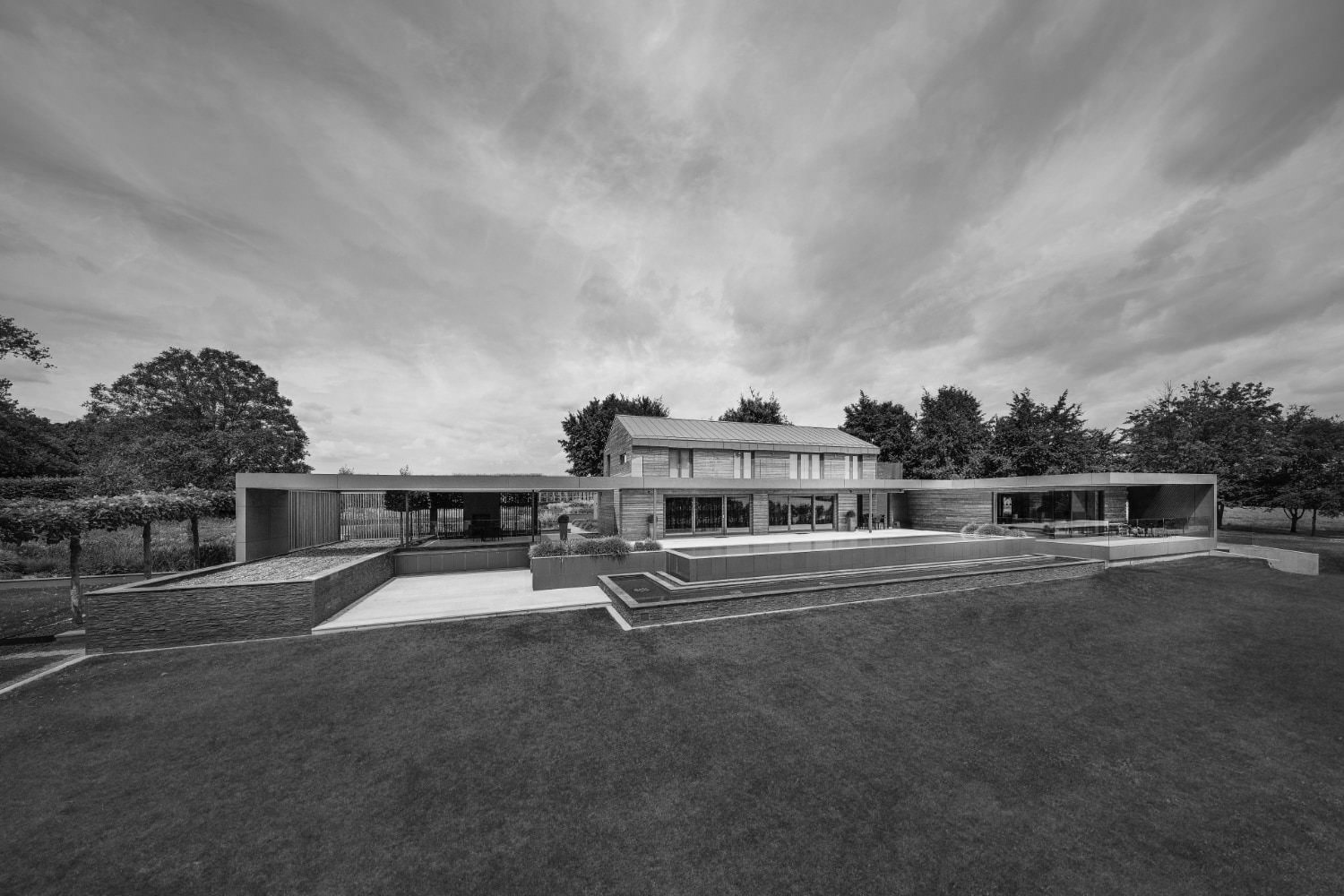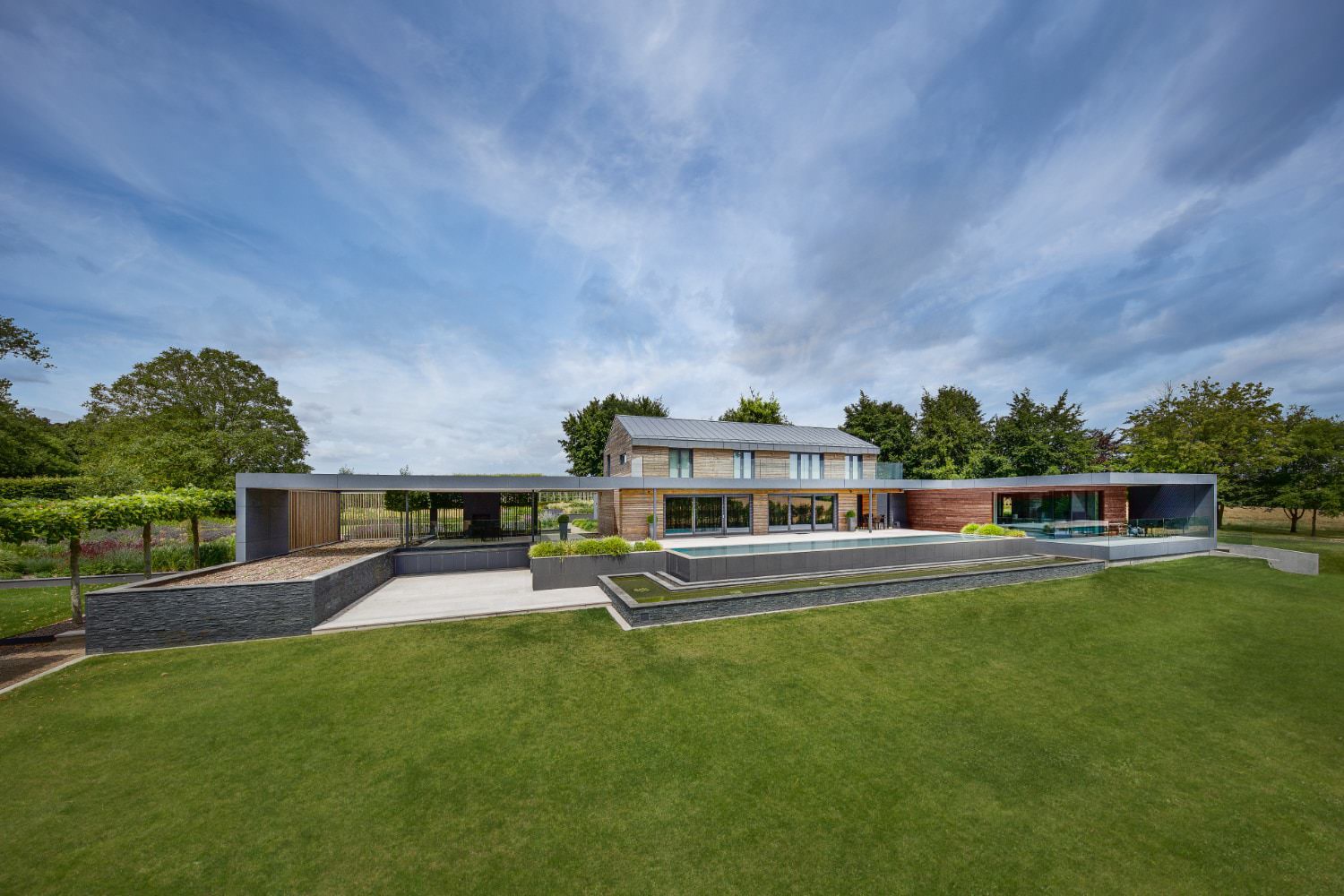 This property - set in a rural area - really stands out. The EdgeGlide was used to accentuate the contemporary appearance of this stunning building and bring it to life.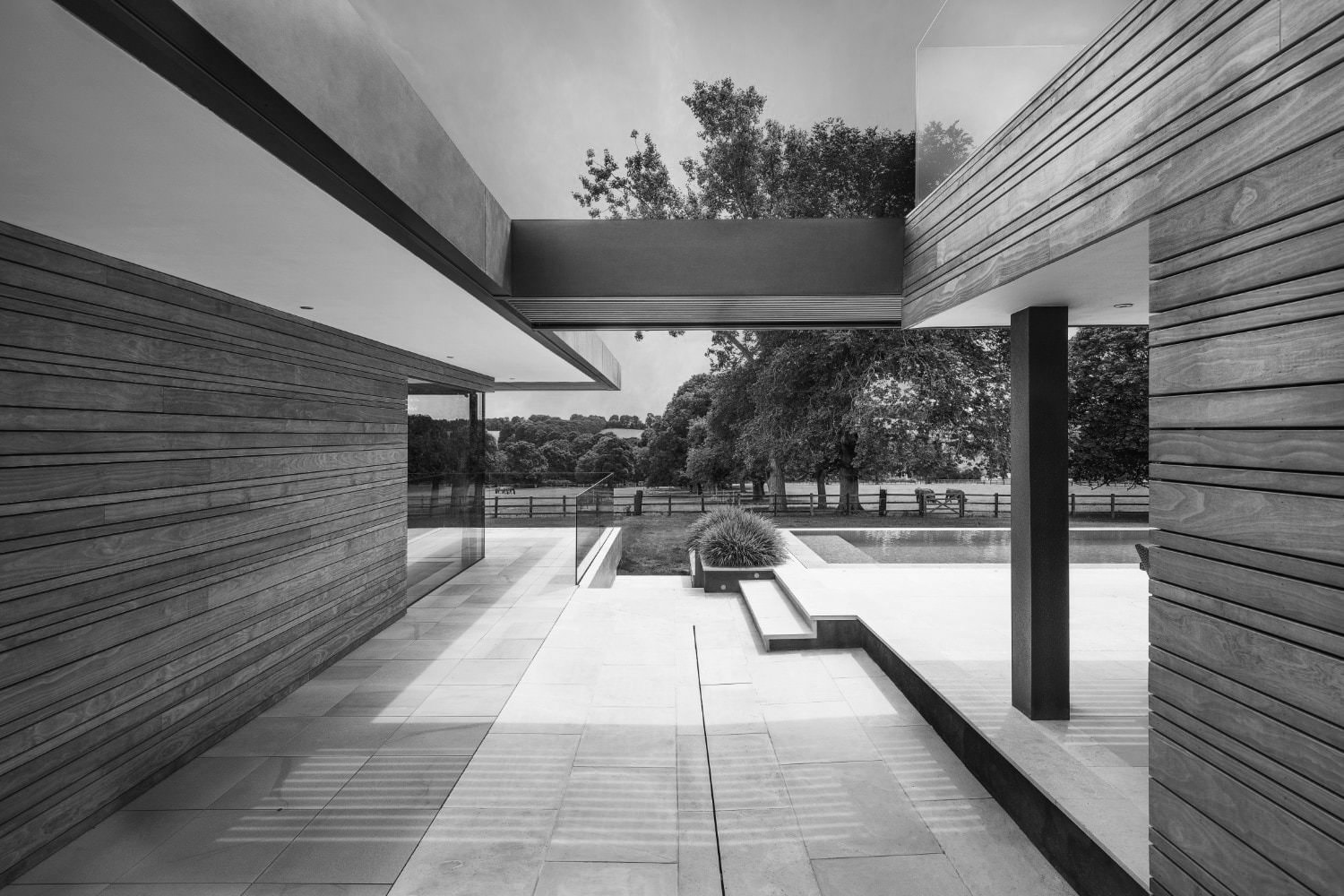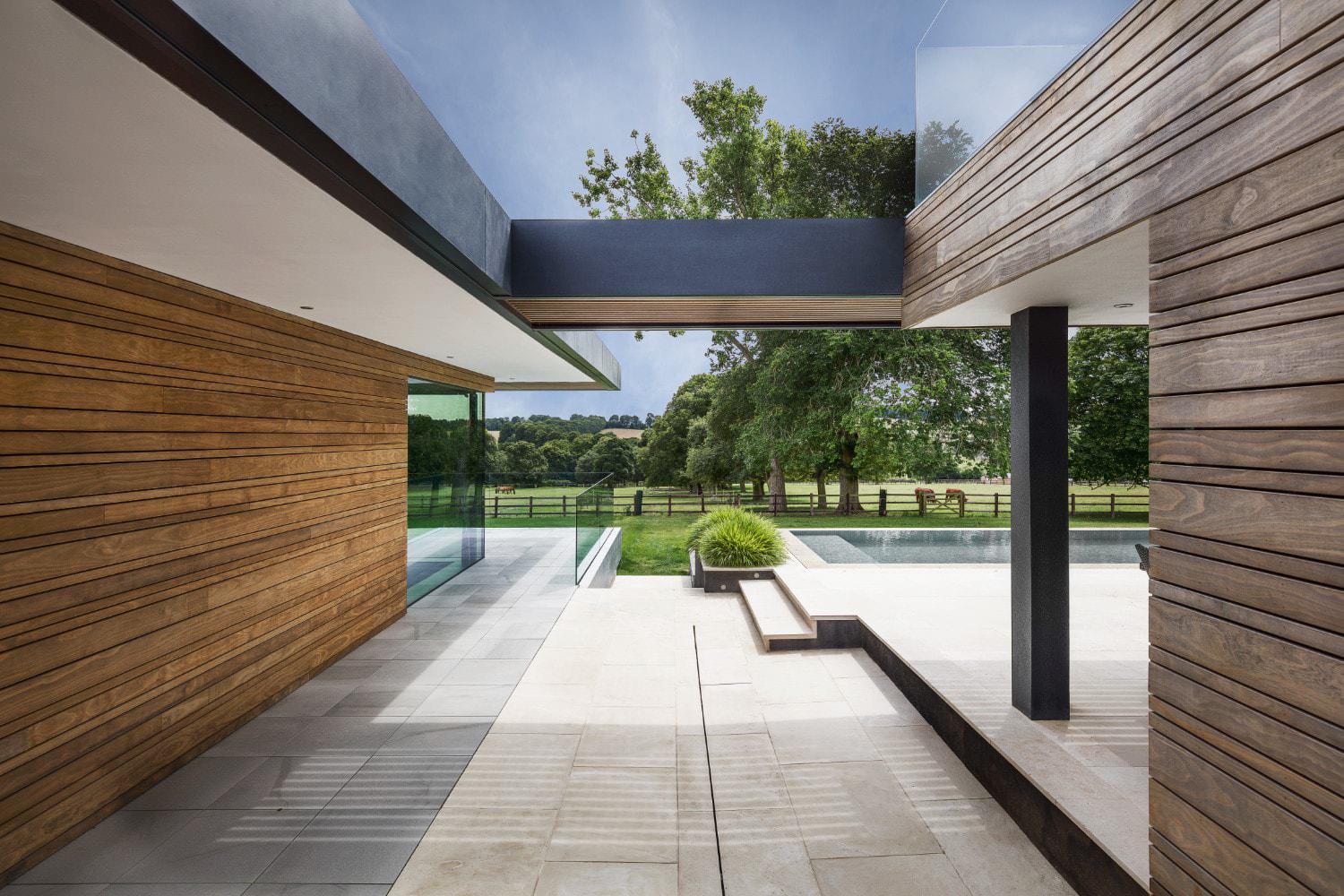 This photograph of an inner section of the building reveals its unusual contemporary design, which the EdgeGlide was able to perfectly emulate.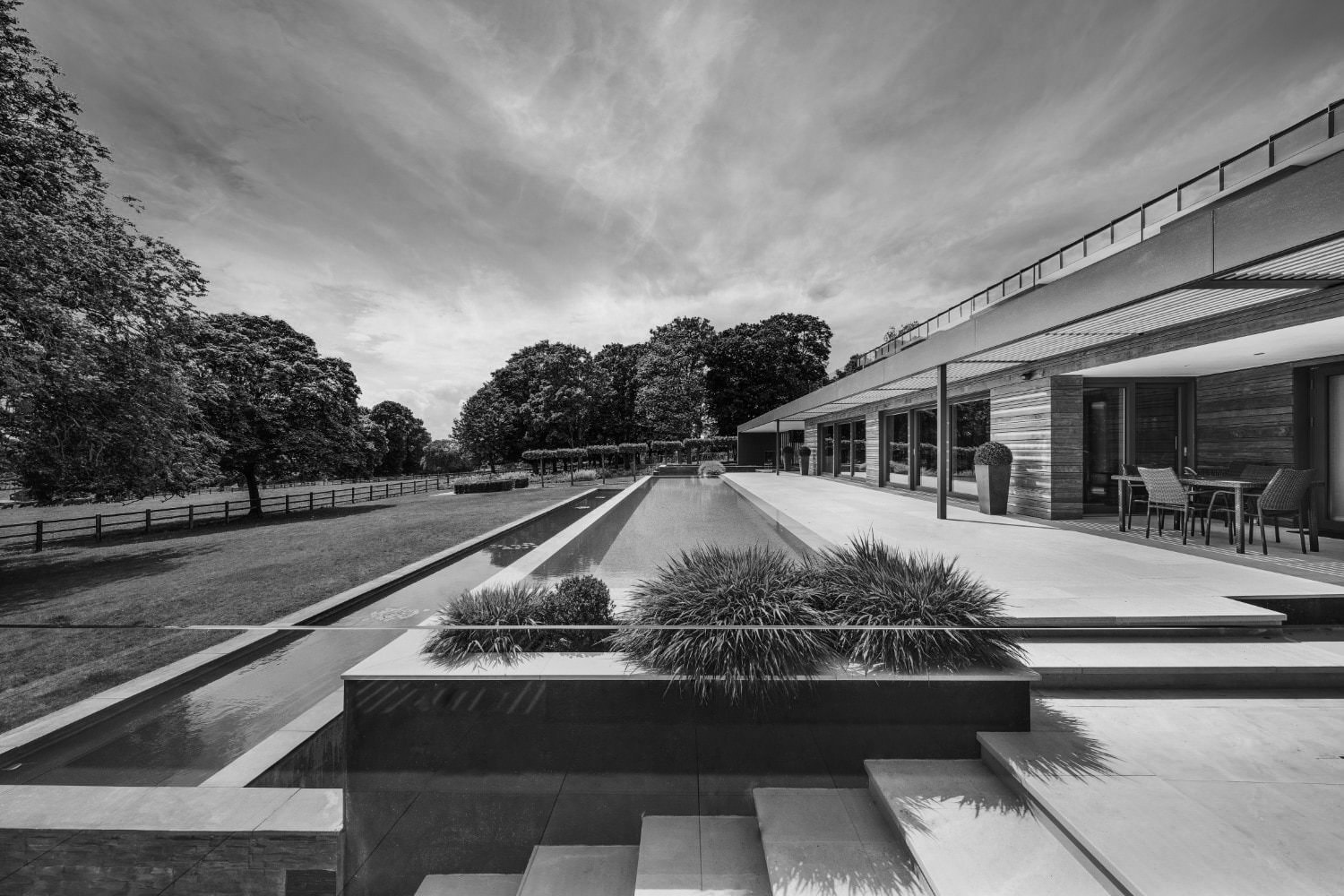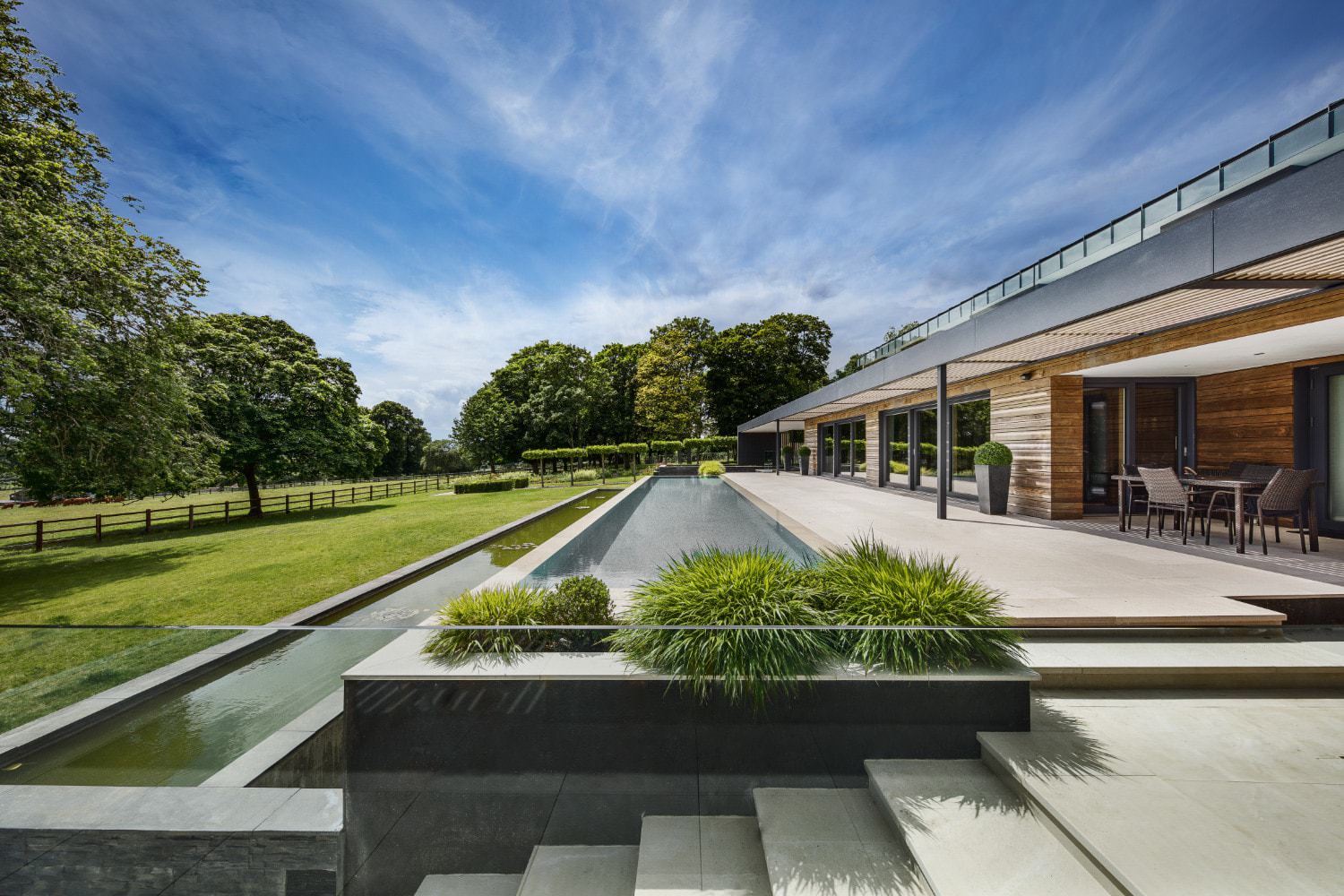 This side shot of the building shows how the EdgeGlide blends in to its architecture and the sleek lines produced by the outdoor patio area.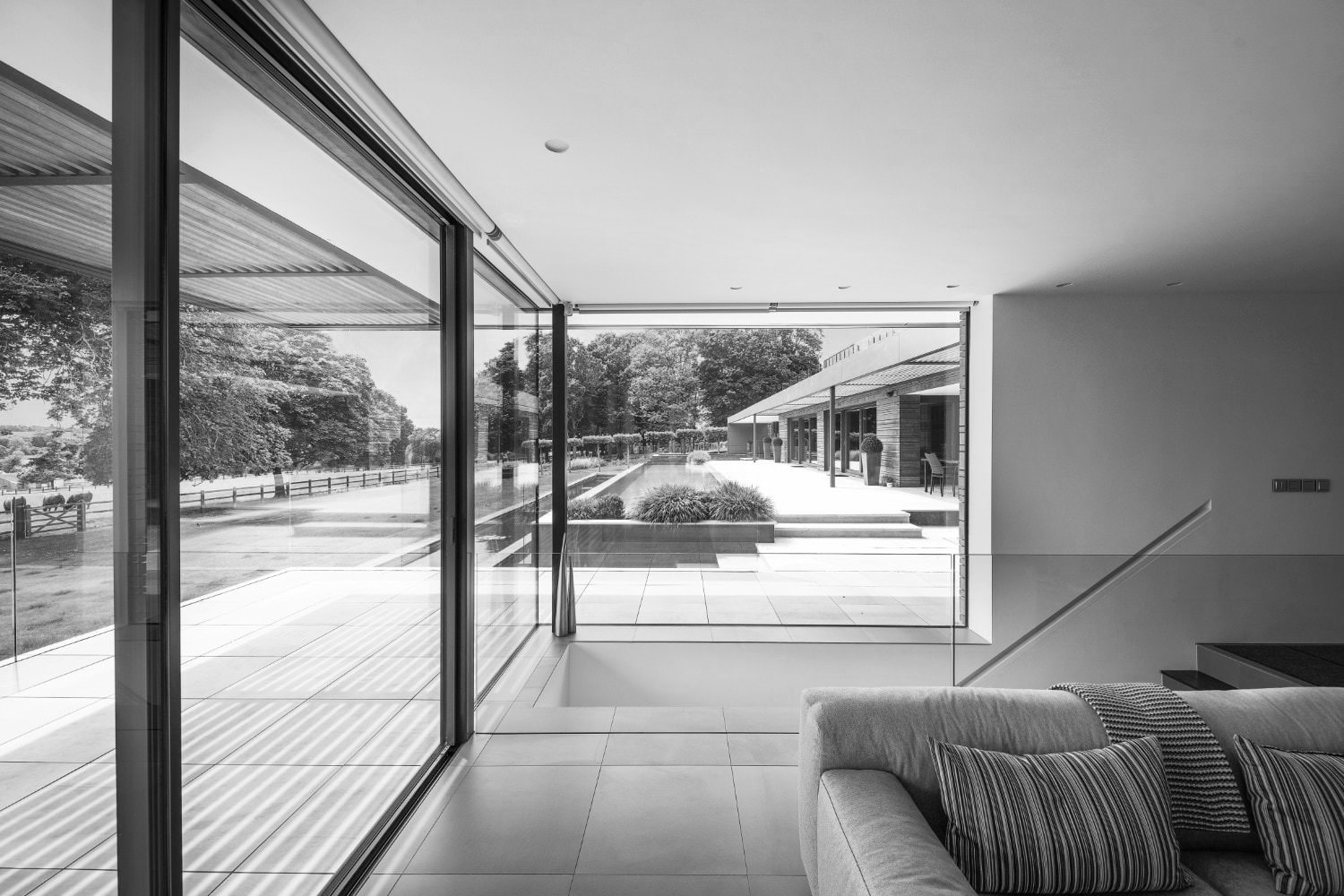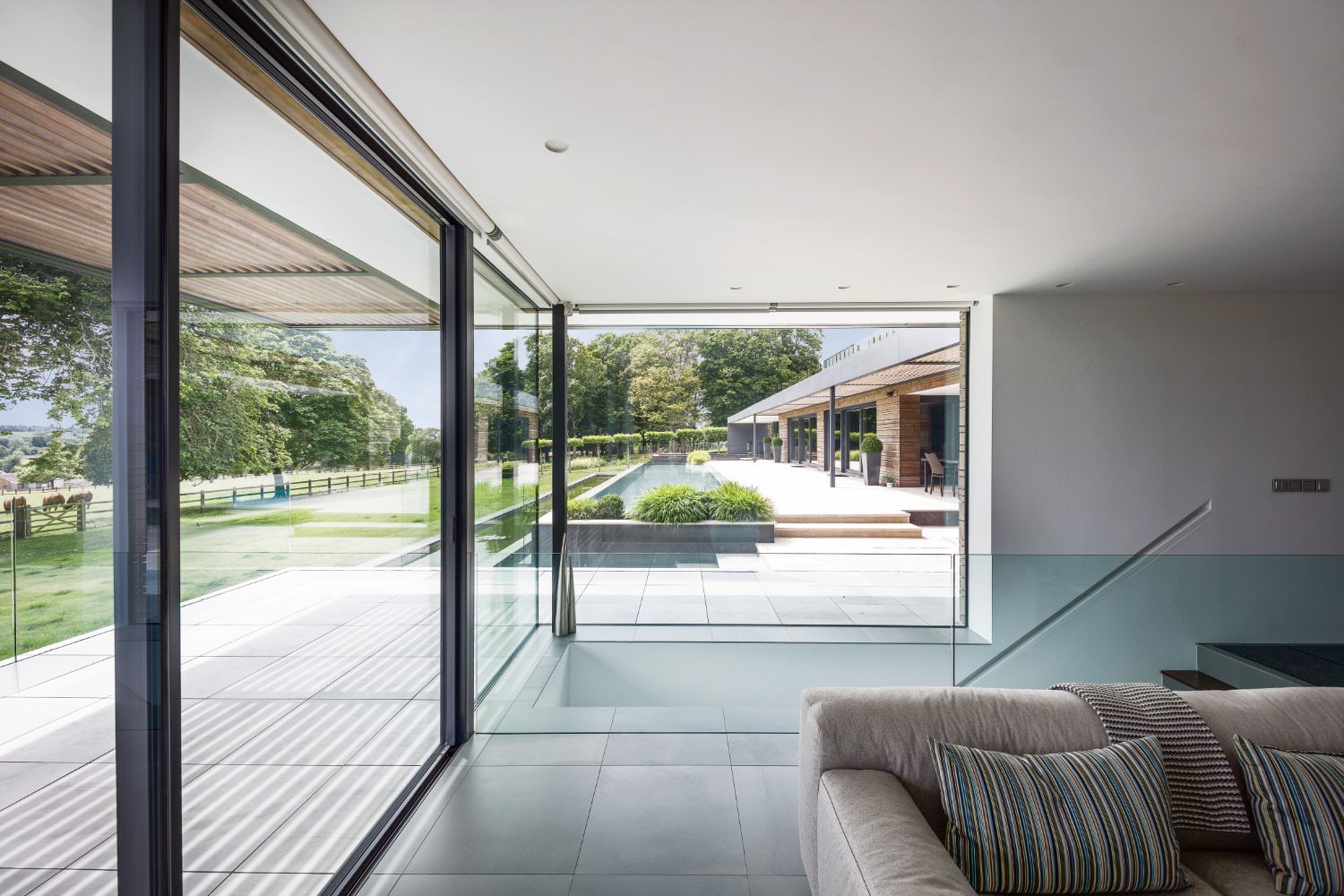 A light filled environment is produced by our sliding doors to great effect and makes the internal space feel roomy.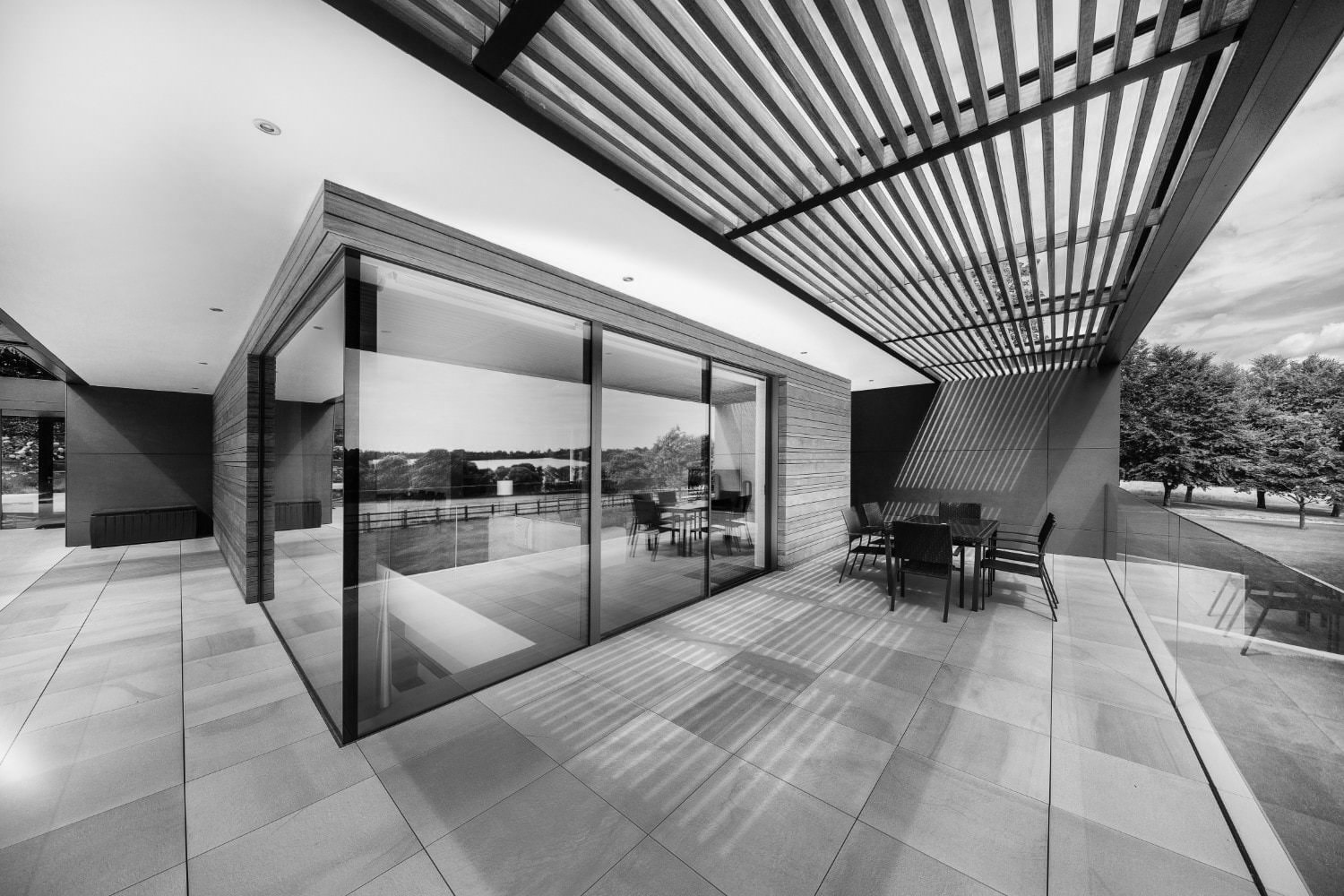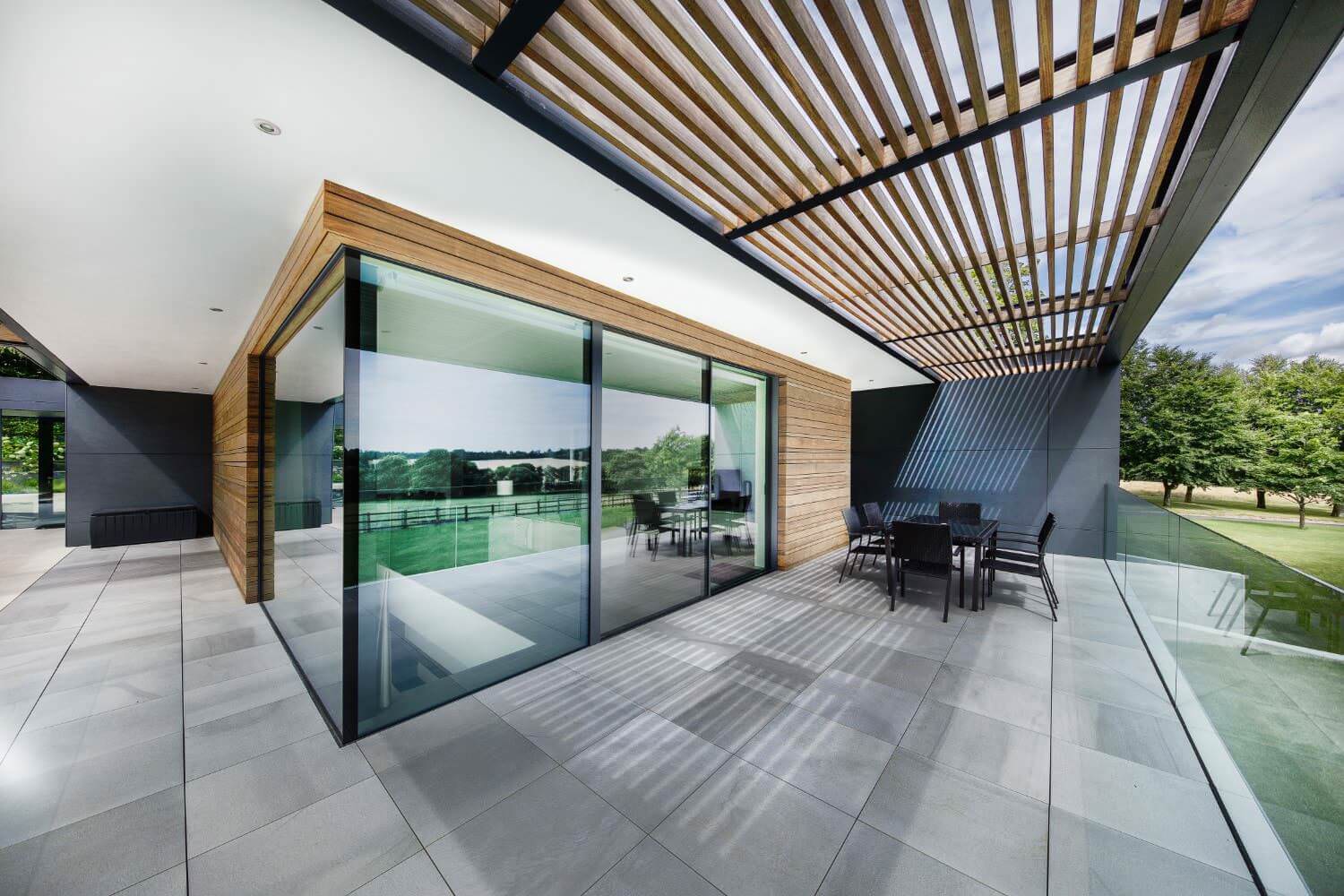 Our sliding doors blend in seamlessly with the contemporary design of this eye-catching building.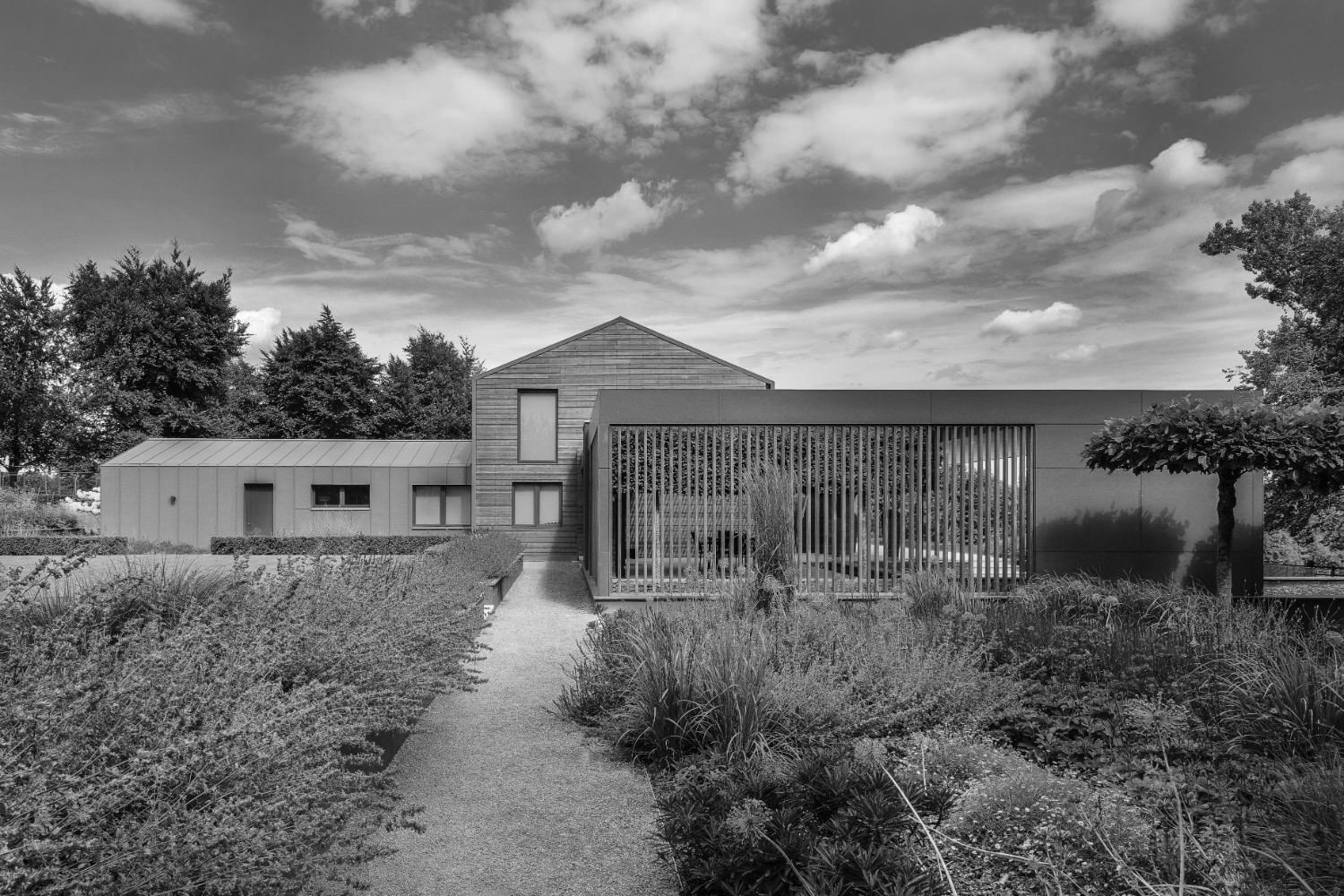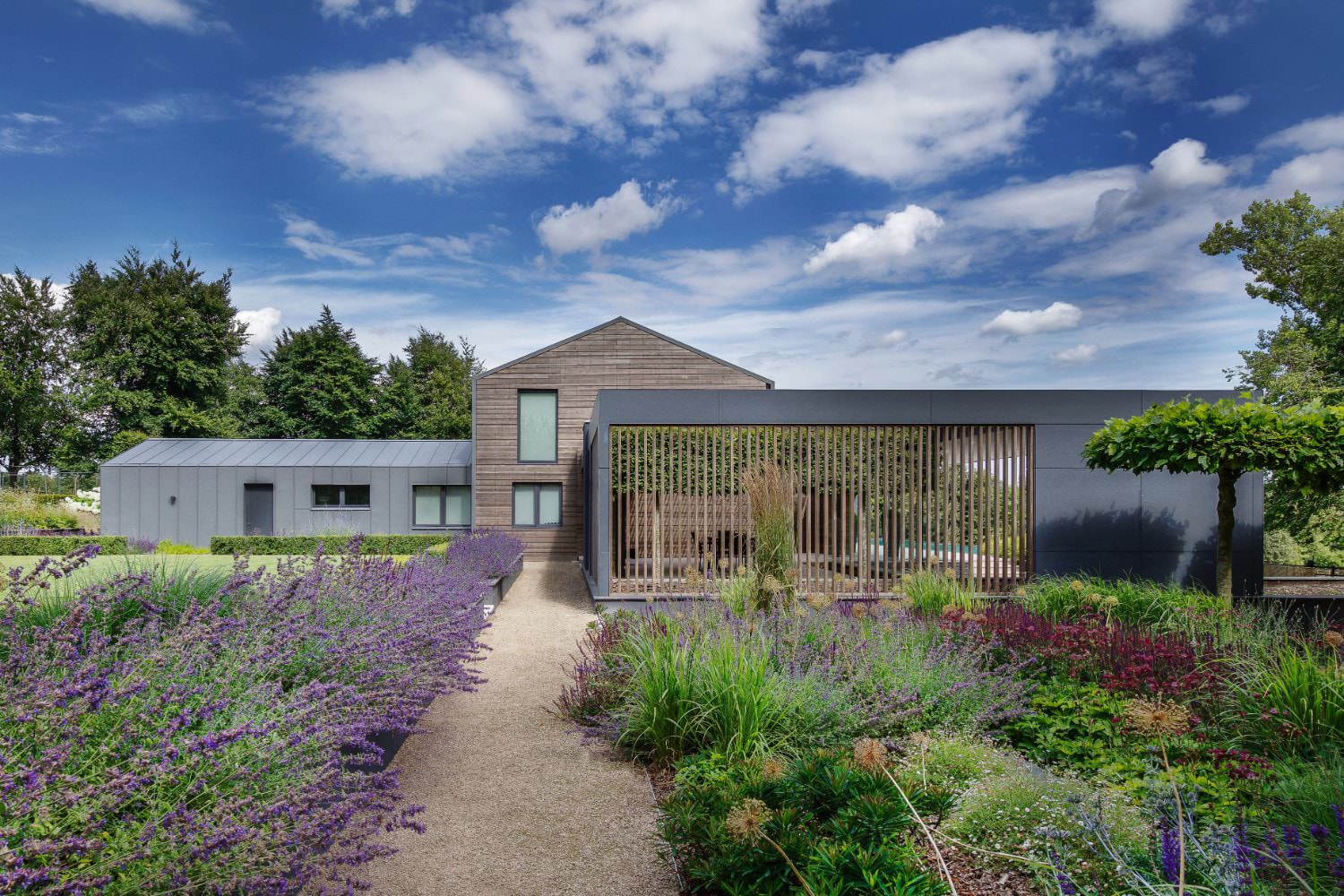 Whichever angle you view it from, this stunning modern building stands out. Our EdgeGlide perfectly complemented the minimalist lines of this rural-based structure.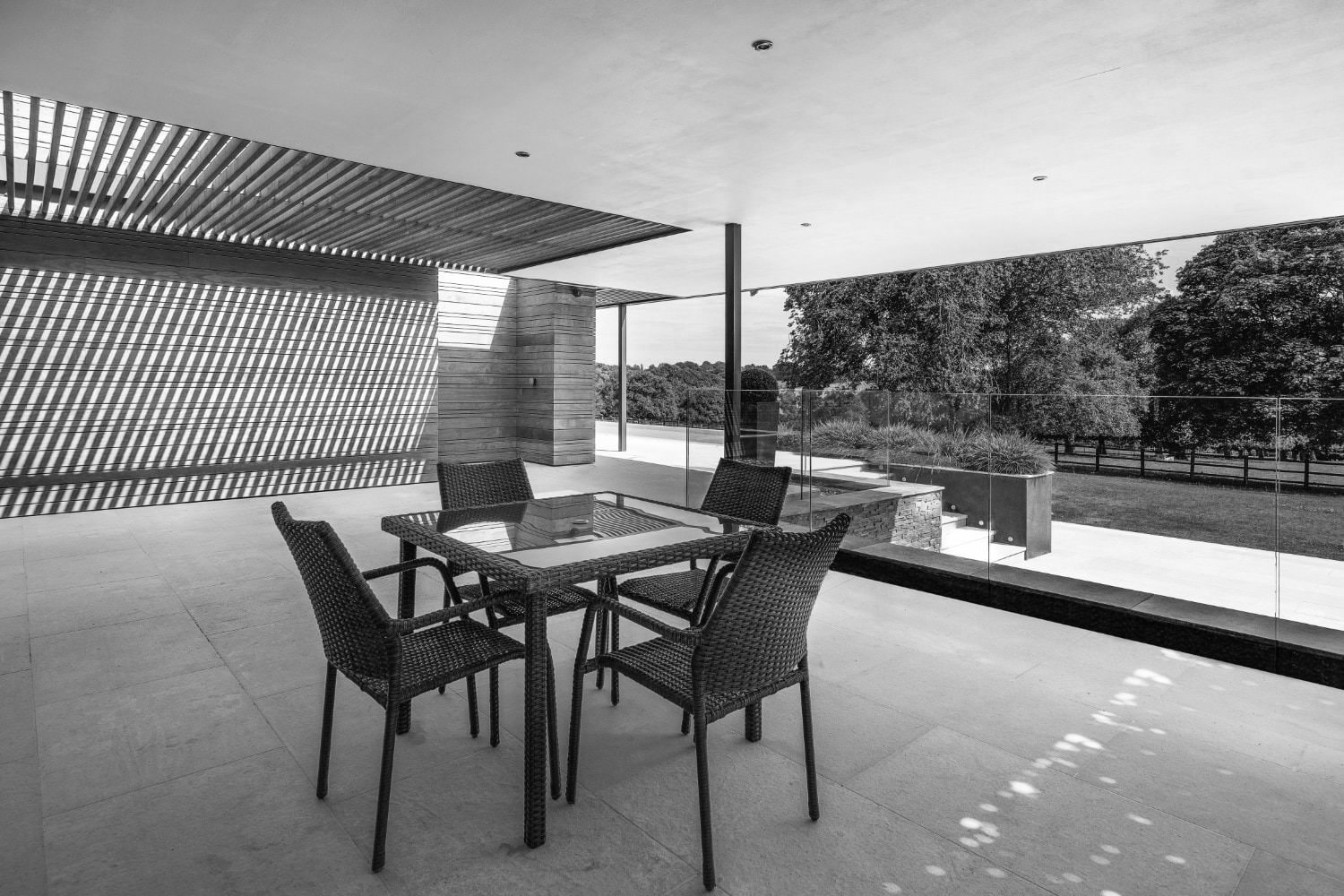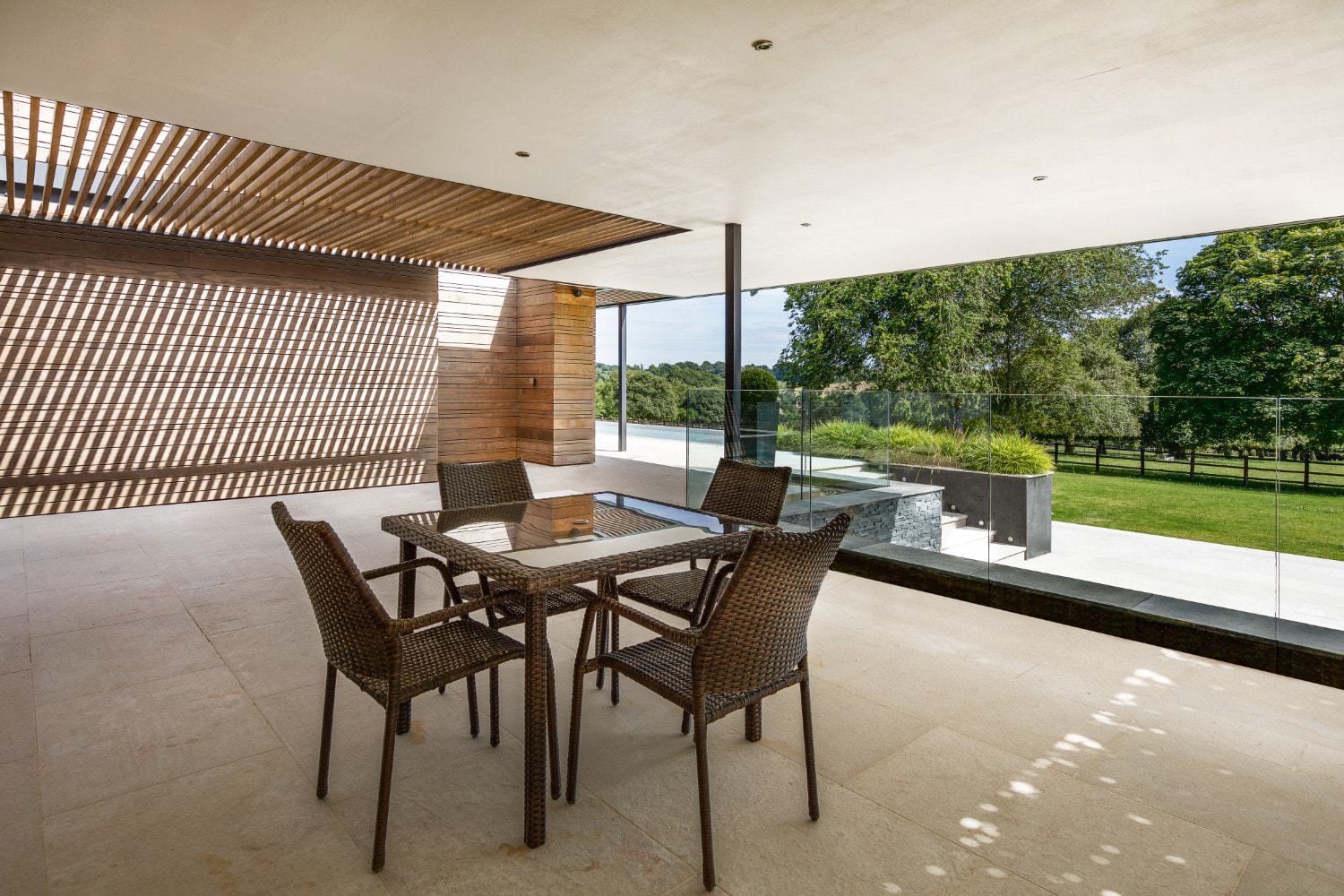 Unbroken views of the outside are effortlessly produced by our sliding doors, rewarding the owners of the property with breath-taking panoramas of their garden while relaxing.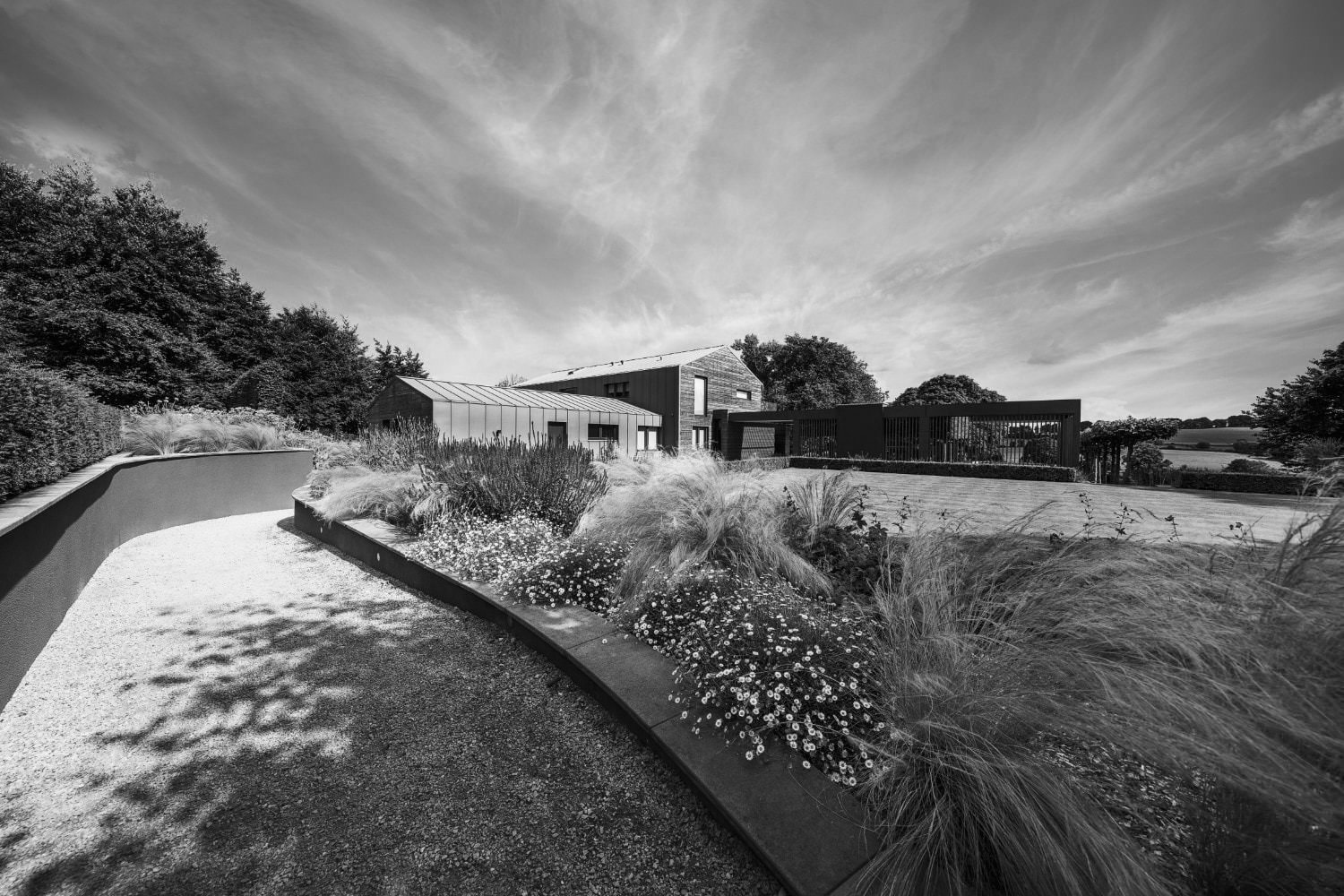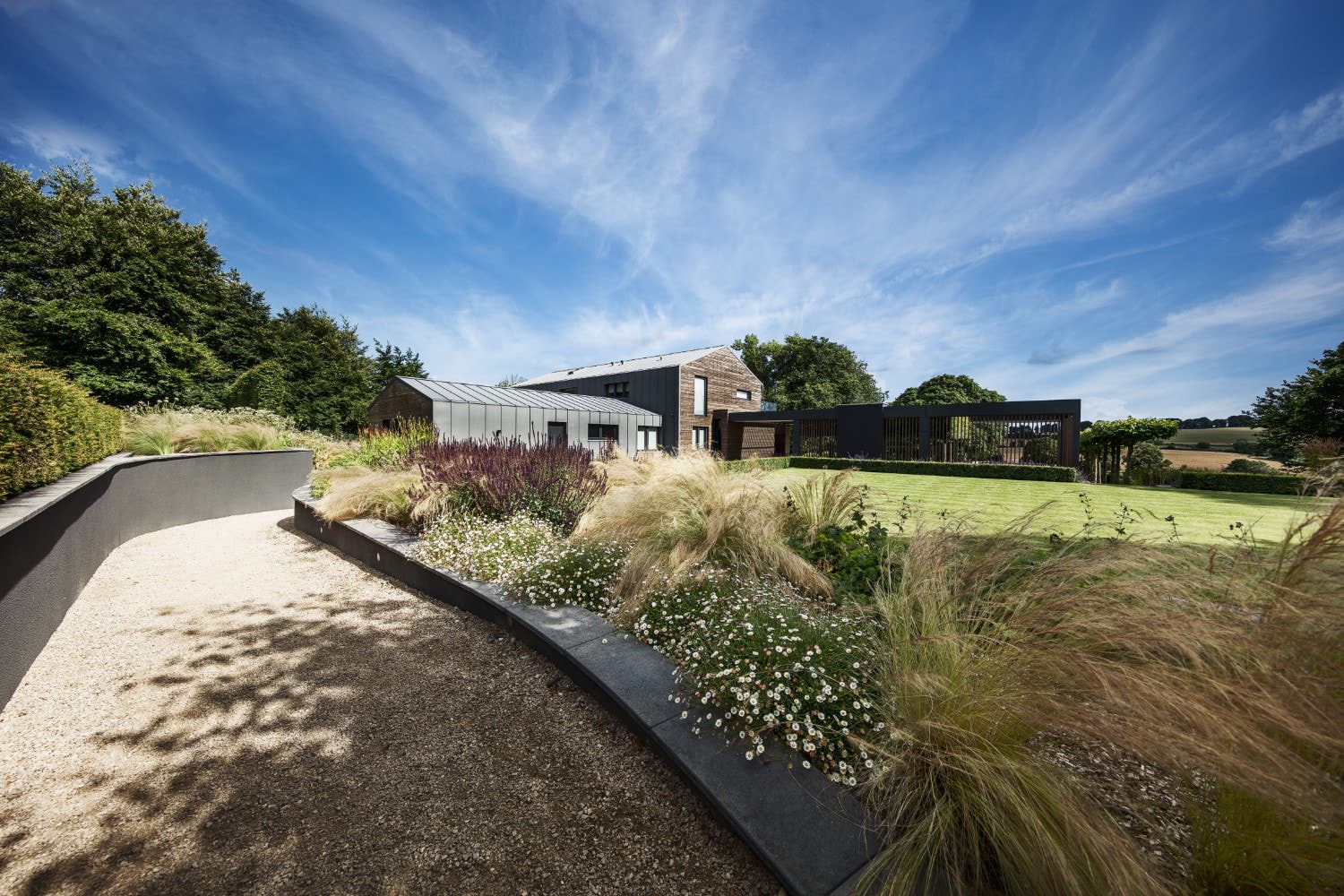 This long distance shot reveals how the building stands out in its rural setting. Our EdgeGlide came in to its own by accentuating the structure's modern line.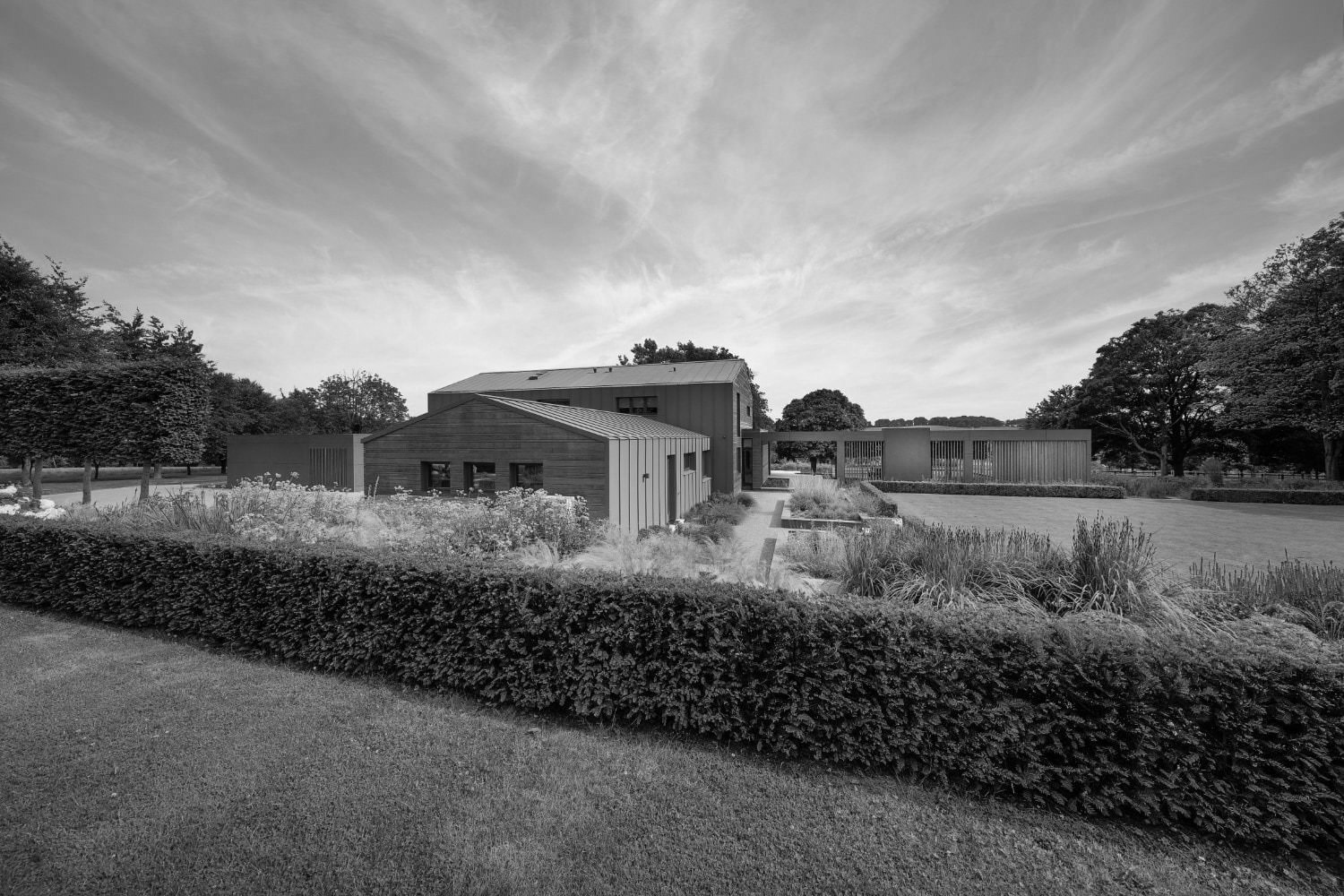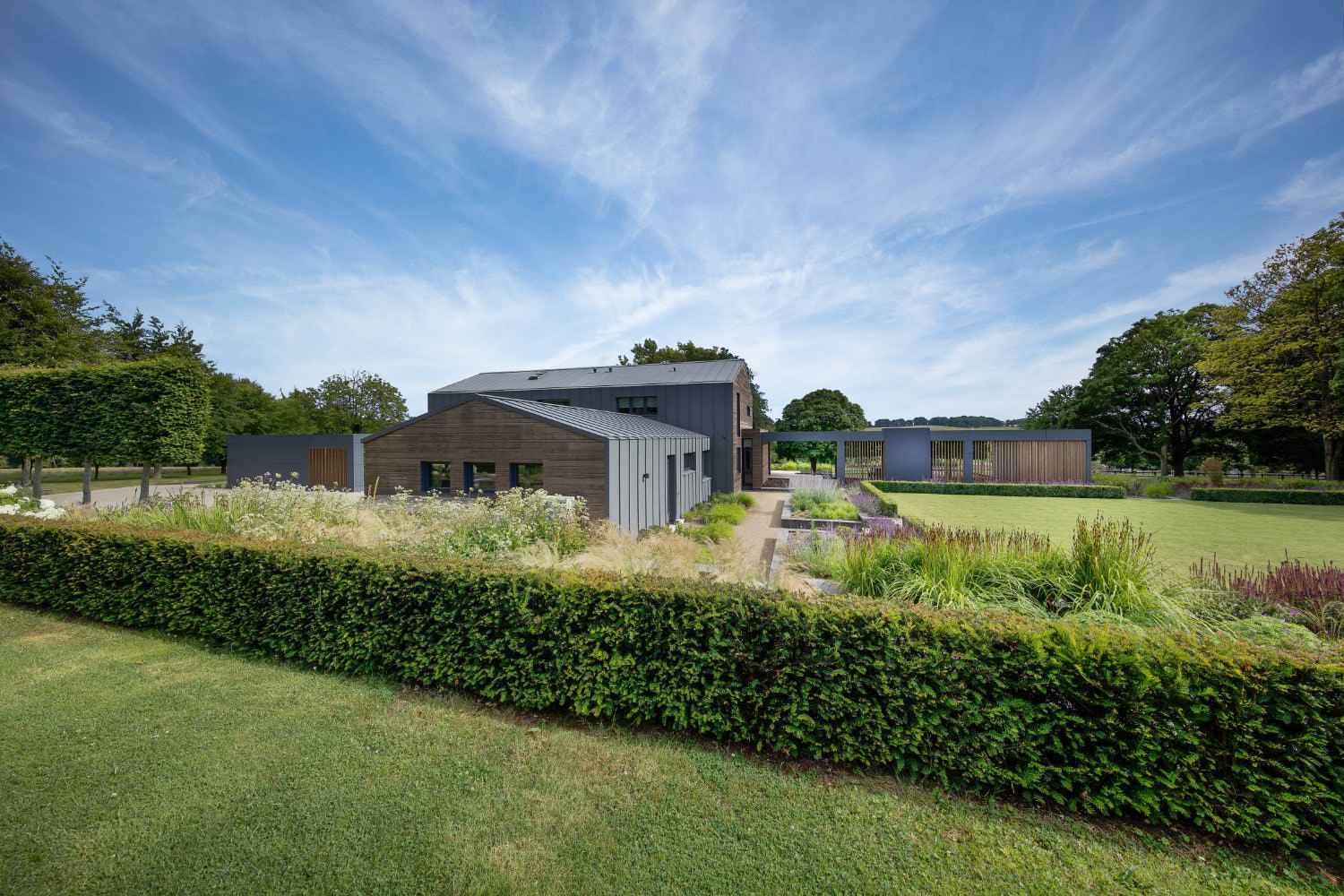 This stunning building stands out against a rural backdrop. Internally, the EdgeGlide was used to optimise light entry and seamlessly connect internal spaces.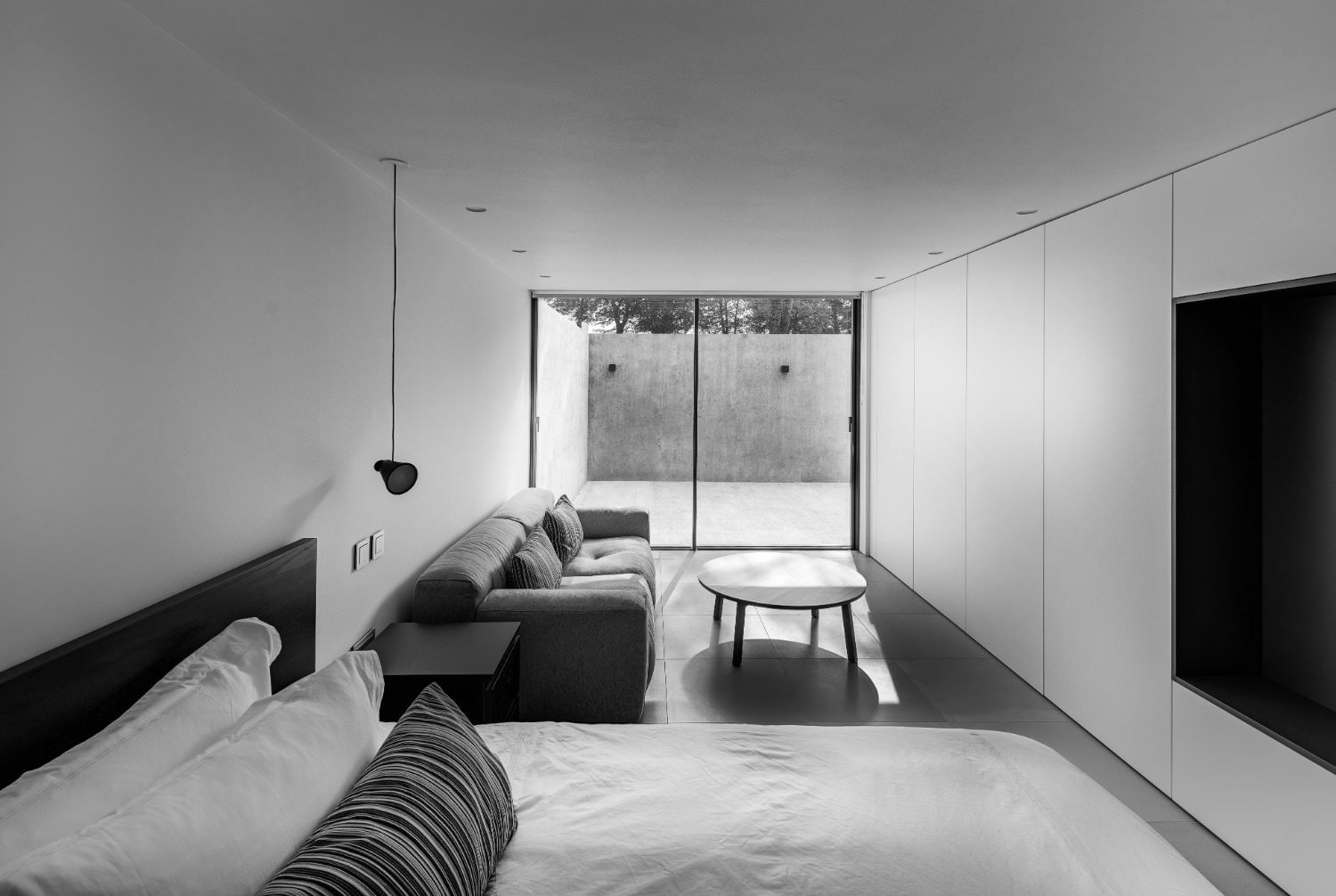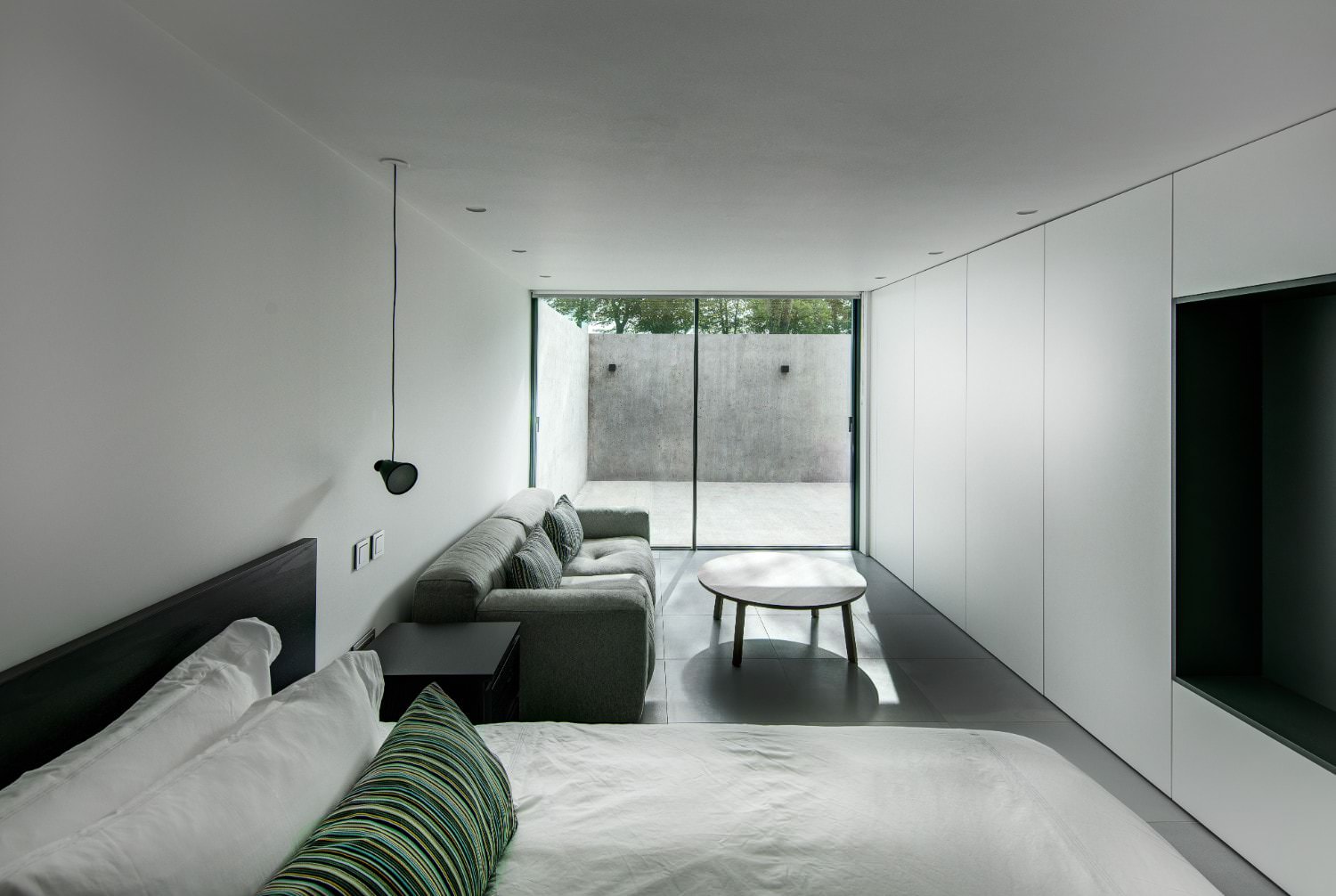 This aerial shot reveals the expansive design of the building. Inside, our EdgeGlide was used to join spaces together and create a sense of architectural continuity.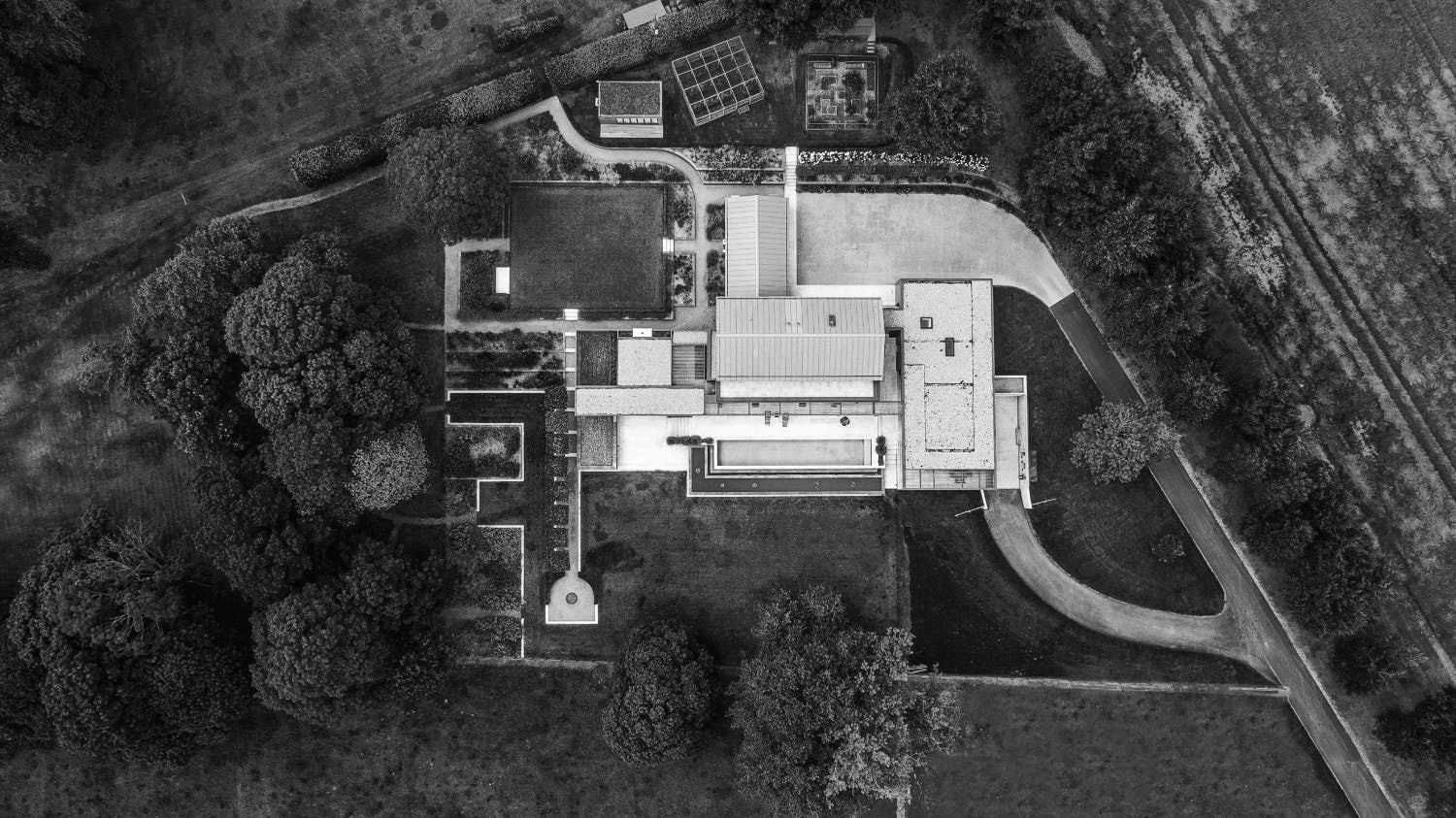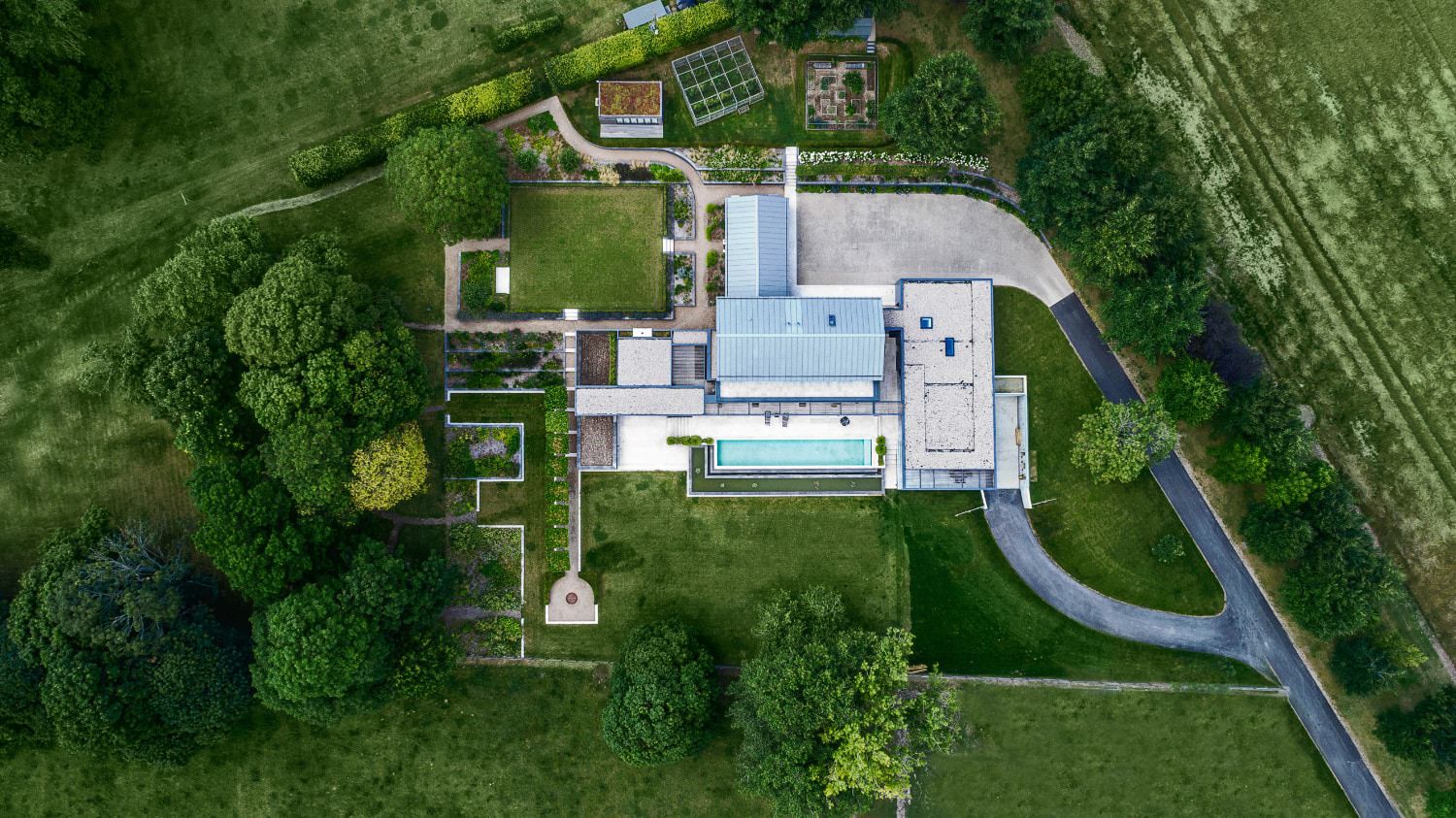 Our EdgeGlide came in to its own by creating fine lines sympathetic to the minimalist design of this outstanding contemporary building.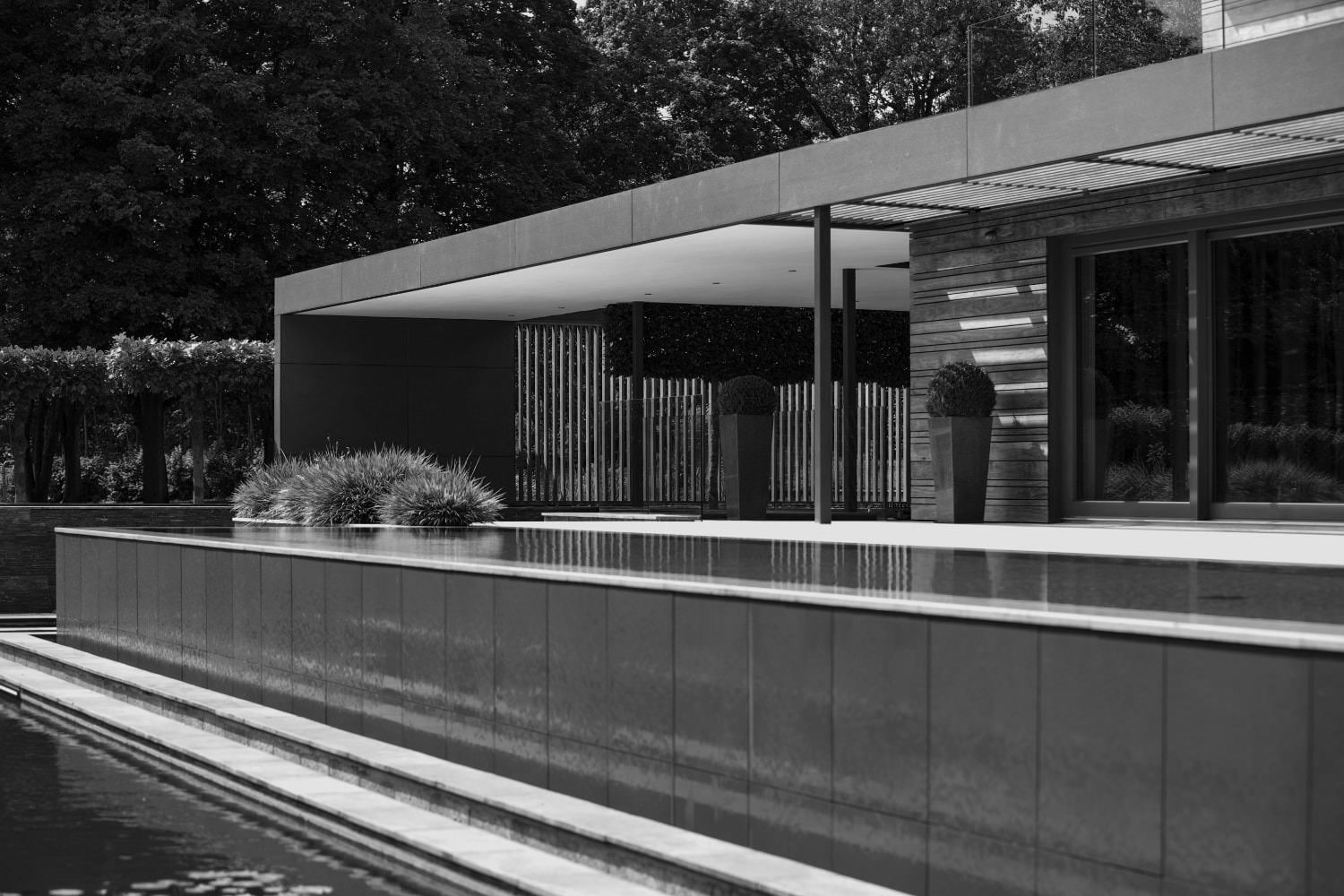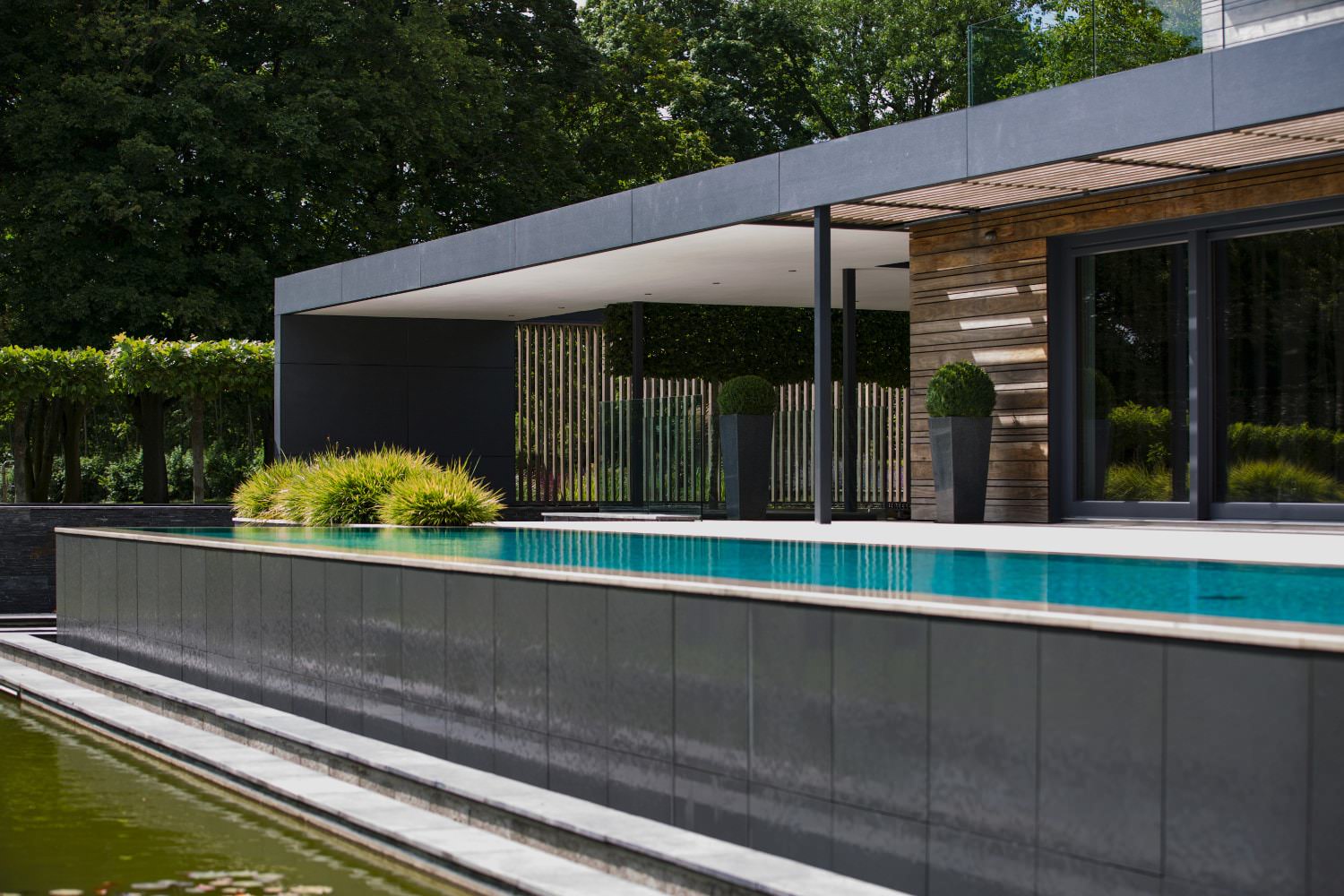 The EdgeGlide blended in with the modern architectural design of the building, which was set in a beautiful rural area.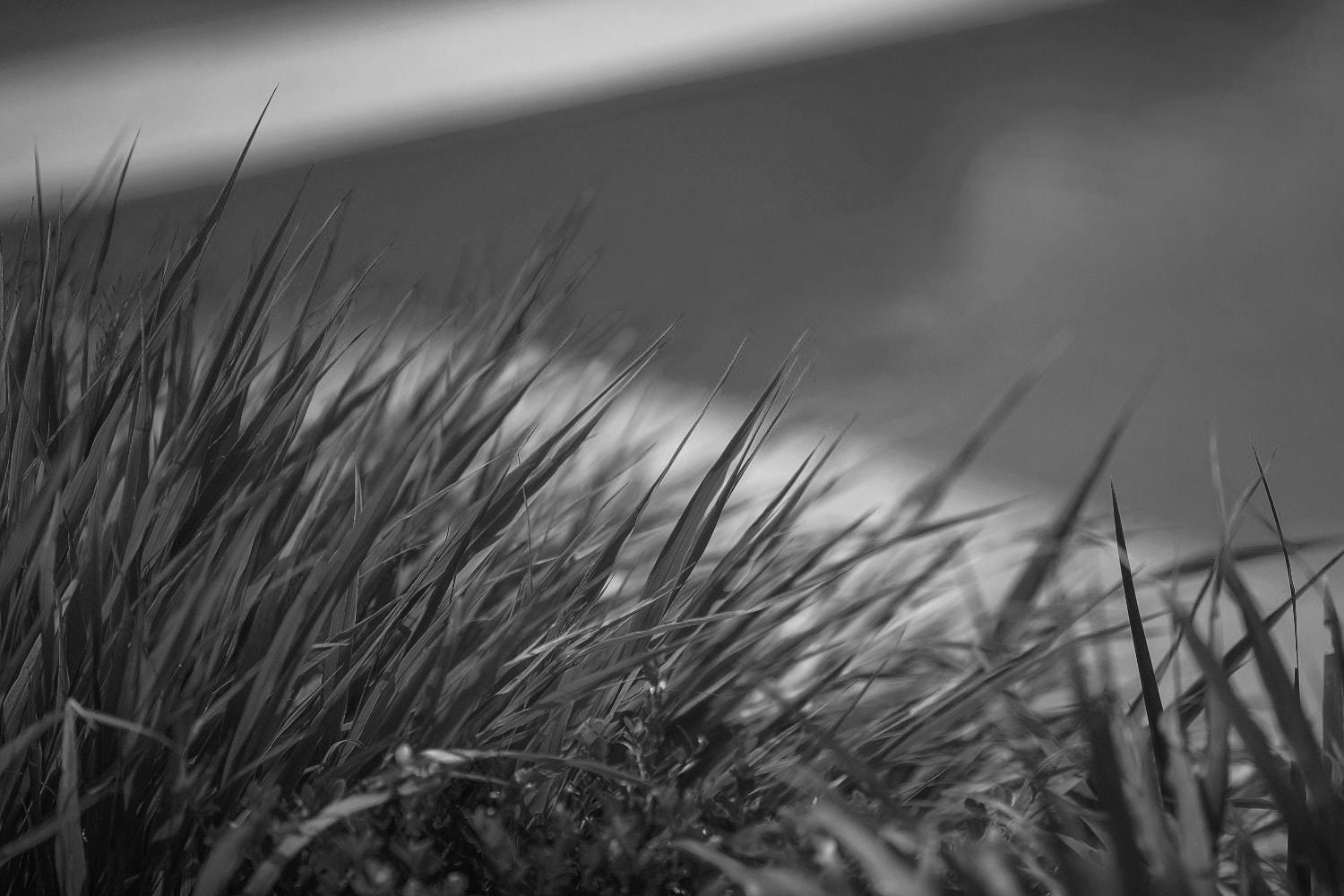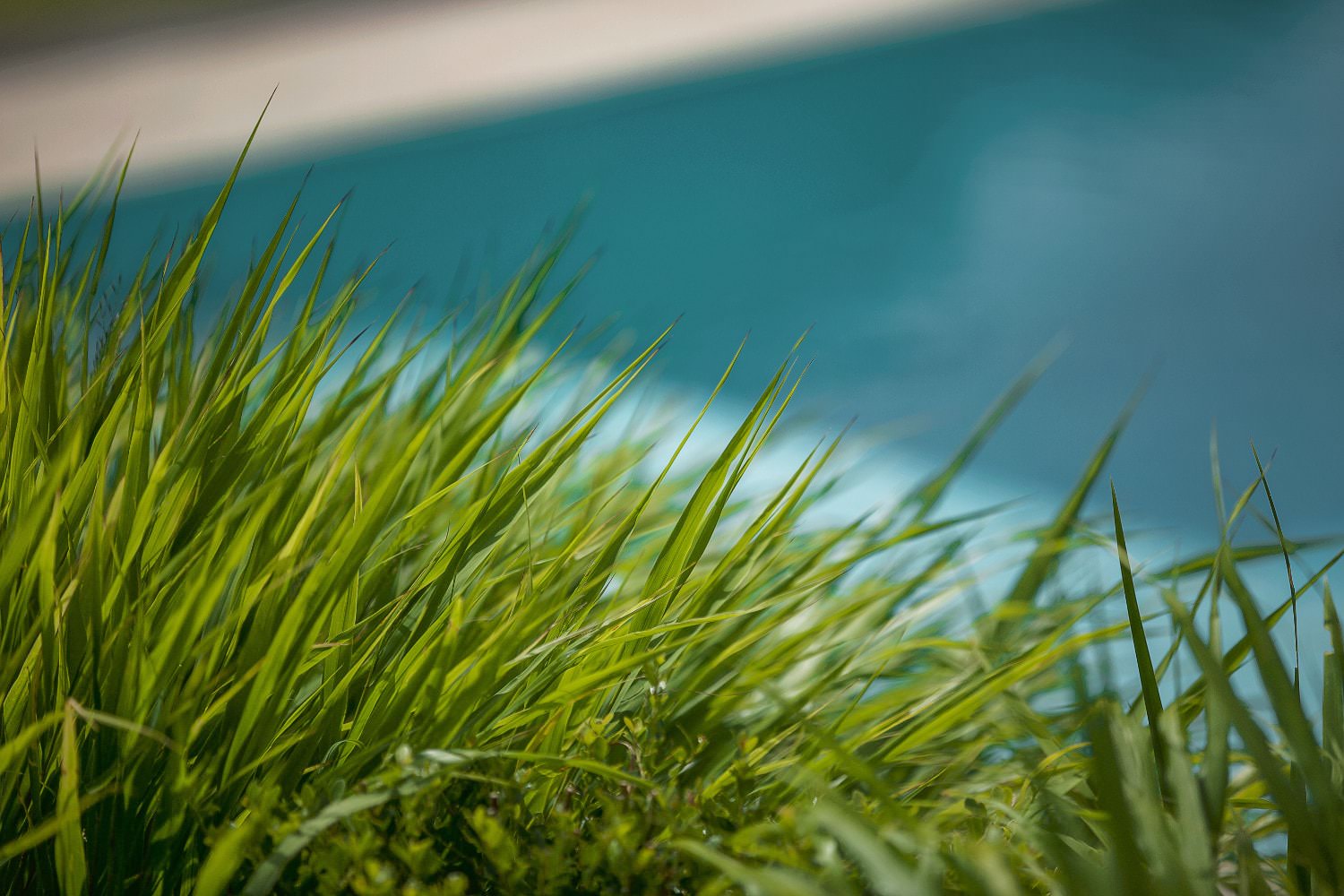 The EdgeGlide was the perfect choice for this unique looking structure, which was set against a rural backdrop.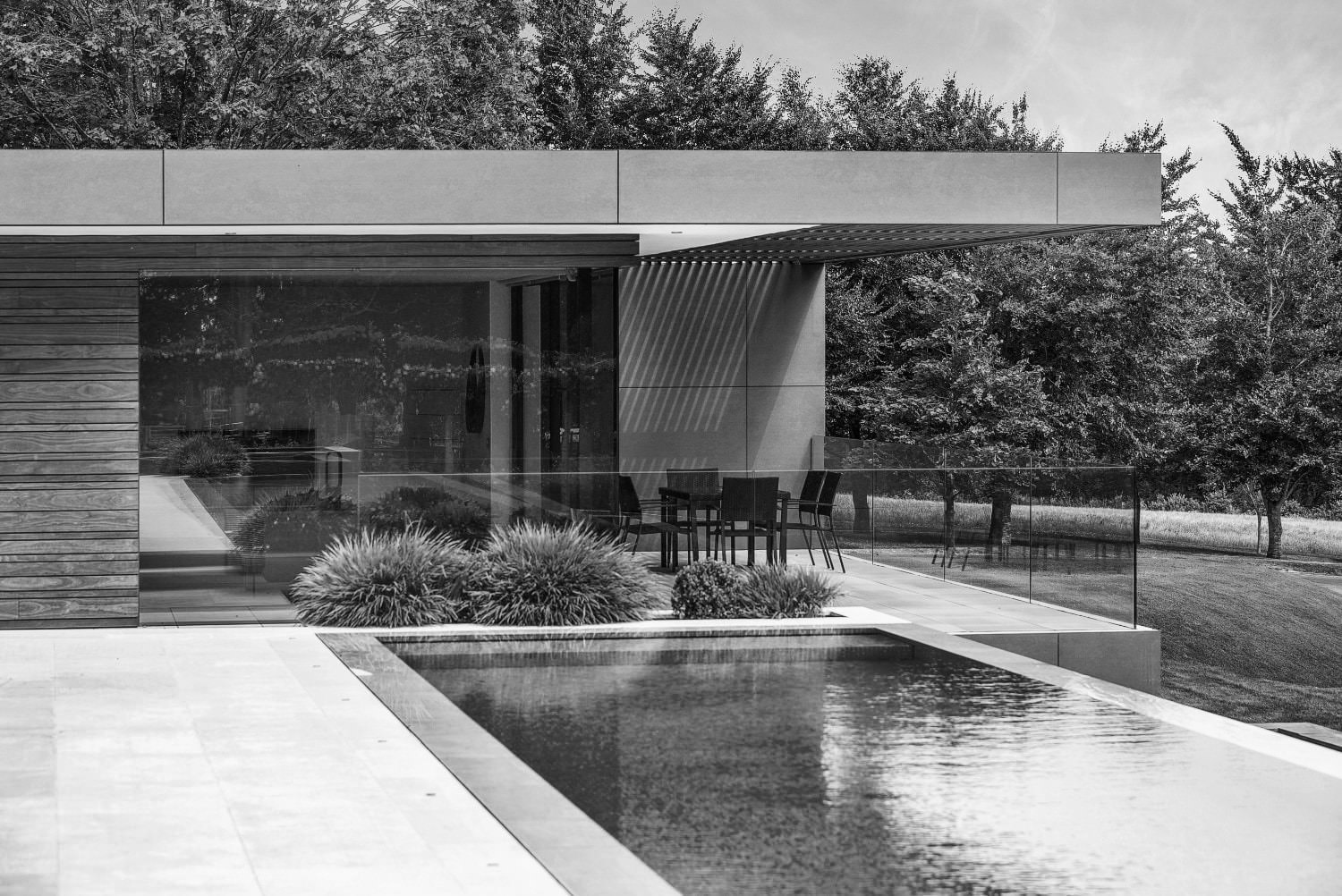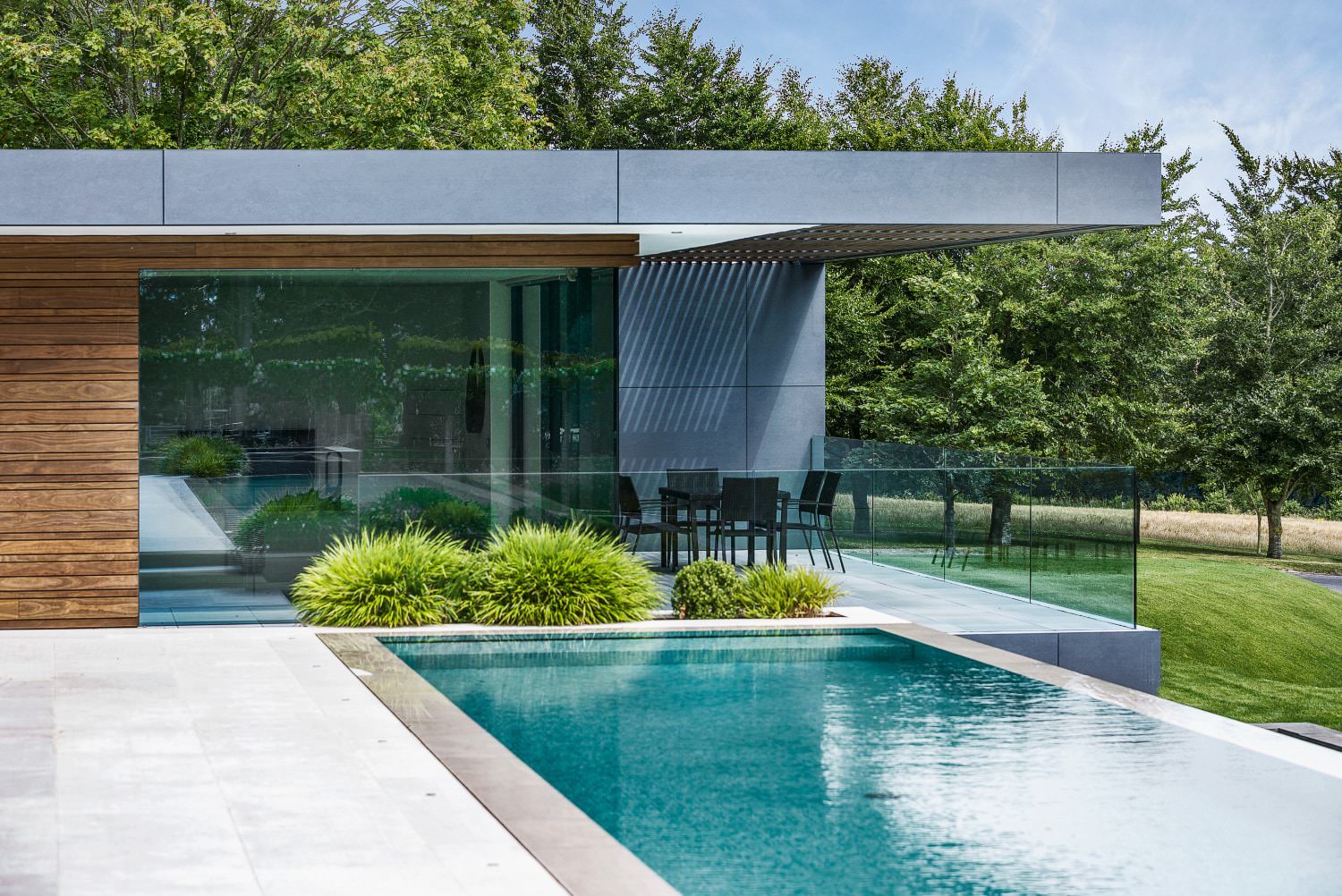 Contact us for details about our EdgeGlide to see how it could add style and comfort to your property - or a project you are due to commence work on. Our sliding doors look outstanding, but don't take over. Choose the EdgeGlide if you want to let in lots of light, enjoy a quieter environment and take in breath taking views of the outside.