Roofing solutions are available in a broad away of styles and configurations. There is a design for every style of home and roof. The right rooflight will transform any home, flooding dull or dark spaces with stunning, natural light, improving ventilation and give it the illusion of having more space.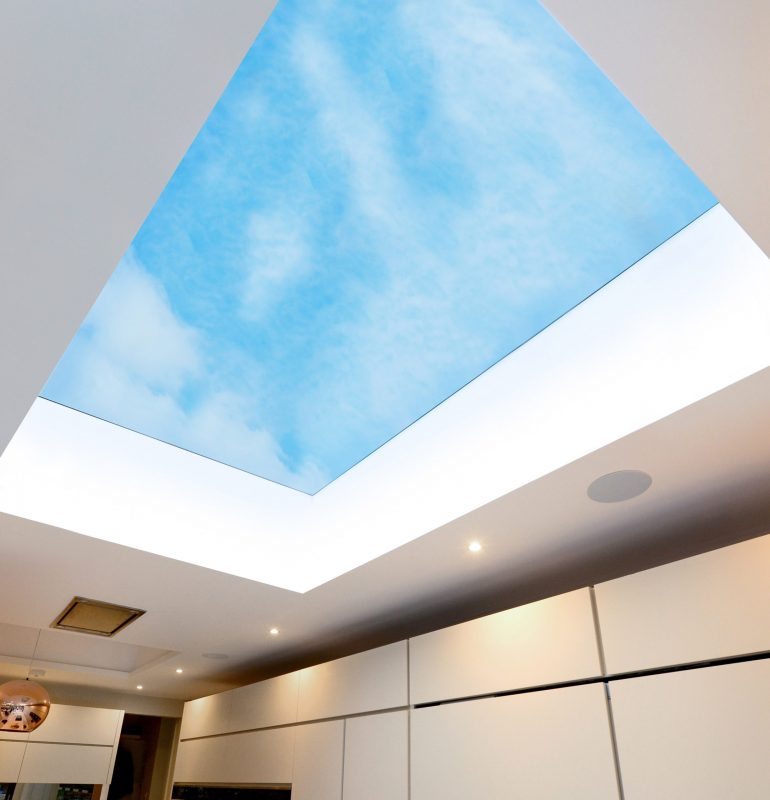 Glass roof lights and roof lanterns have become an integral part of home improvement projects across the UK, mainly due to their versatility. Both glass roof lights and roof lanterns have gained popularity over recent years, so, which style is best for your project? There are the key differences which will help you and your customers decide on the right installation for their home.
Difference in design
Glass roof lights are the ideal installation for modern buildings thanks to their slim, clean lines and contemporary frames that will blend in cohesively with a range of property styles. This style also offers the advantage of being rarely seen from the garden, decking or patio area, and doesn't obstruct upstairs windows, thanks to the 15cm upstand. Enjoy a clear view of the sky, with an unobstructed view to the outside world.
Roof lanterns can add an architectural feature to any style of building. Roof lights are popular with homeowners who have Victorian properties because these larger designs align well with the existing architectural features. Roof lanterns aren't suitable if the home has façade windows on the second floor, as the lantern could block them.
Lighting differences
Glass roof lights will flood a home with natural light, ideal for rooms in a home that feel small and dark. You could allow up to 25% more natural to enter a space in comparison with other flat room window solutions. Thanks to the design flexibility, customers will have control over how illuminated a space is.
If you live in a built-up area of the UK, you'll appreciate how important privacy is. When relaxing at home, you want to do so without the worry of being overlooked. Our roof lights respond to this issue by flooding a space with light, while also providing homeowners with the seclusion you require to feel comfortable and safe.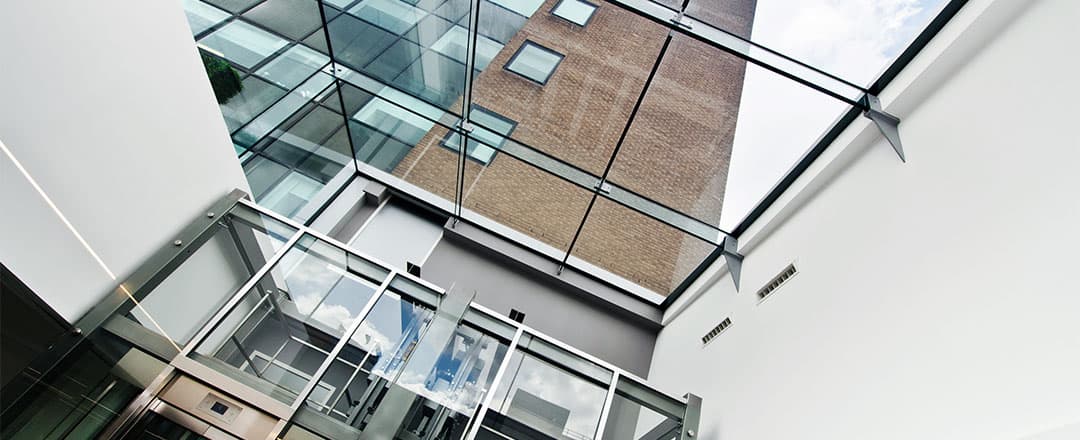 Lanterns have more strict dimensions. While they deliver a beautiful effect, the light is broken up and reflected by the lantern intersections. Roof lanterns are better suited to homes that are already bright, as they have more artistic daylight effects as opposed to bright illuminations.
What are the price differences?
Glass roof lights are generally more cost-efficient per square metre, but the difference isn't big enough to make to dictate a customer's purchase. A hidden cost-benefit is how much a homeowner can save on their energy bills thanks to the insulation properties of glass roof lights. These installations will help your property better retain heat, meaning homeowners will rely less on central heating.
Get in touch today to learn more about the pricing of the roof lights and roof lanterns we supply.
Insulation and ventilation benefits
Both glass roof lights and roof lanterns deliver a superior level of insulation. Lanterns offer slightly worse lanterns due to the many joints between the glazed panels on the products. The more connections between glazing, the more potential there will be for heat to escape.
Flat roof lights only feature a connection between the top unit and the upstand, which inherently delivers an improved insulating performance.
There is little to differentiate between glass roof lights and roof lanterns when it comes to ventilation as both types can be opened to let out indoor pollution and fill your home with healthy fresh air, as well as having a cooling effect in summer.
A space can be enhanced by the ventilation capacity of roofing solutions. This will help minimise the build-up of condensation, which when left untreated can turn into dangerous mould.
Unlike standard roof lantern designs available on the market, our installations feature glass-to-glass joins with minimal bars. This gives the product a frameless feel and prevents a bulky frame from obscuring the view, thus allowing more light to enter the space.
Flexible installations
Glass roof lights are a flexible design that can be adapted to most design requirements and existing architecture. These flat roof systems are an ideal final touch to orangeries and extensions. Robust, visually appealing and robust, they can be tailored to modern and traditional properties alike.
The modern design features of our roof lanterns create a stunning focal point for any building, and will perfectly complement any type of architecture, whether it be contemporary, heritage or traditional.
To find out more about the difference between glass roof lights and roof lanterns, please get in touch with us today. We are happy to answer your queries about prices, services, and products. You can contact us on 01923 229949 or use our online contact form to directly get in touch with us today.