1/3
The company
Finepoint has assembled a team of committed professionals to manage every aspect of your project from concept to completion.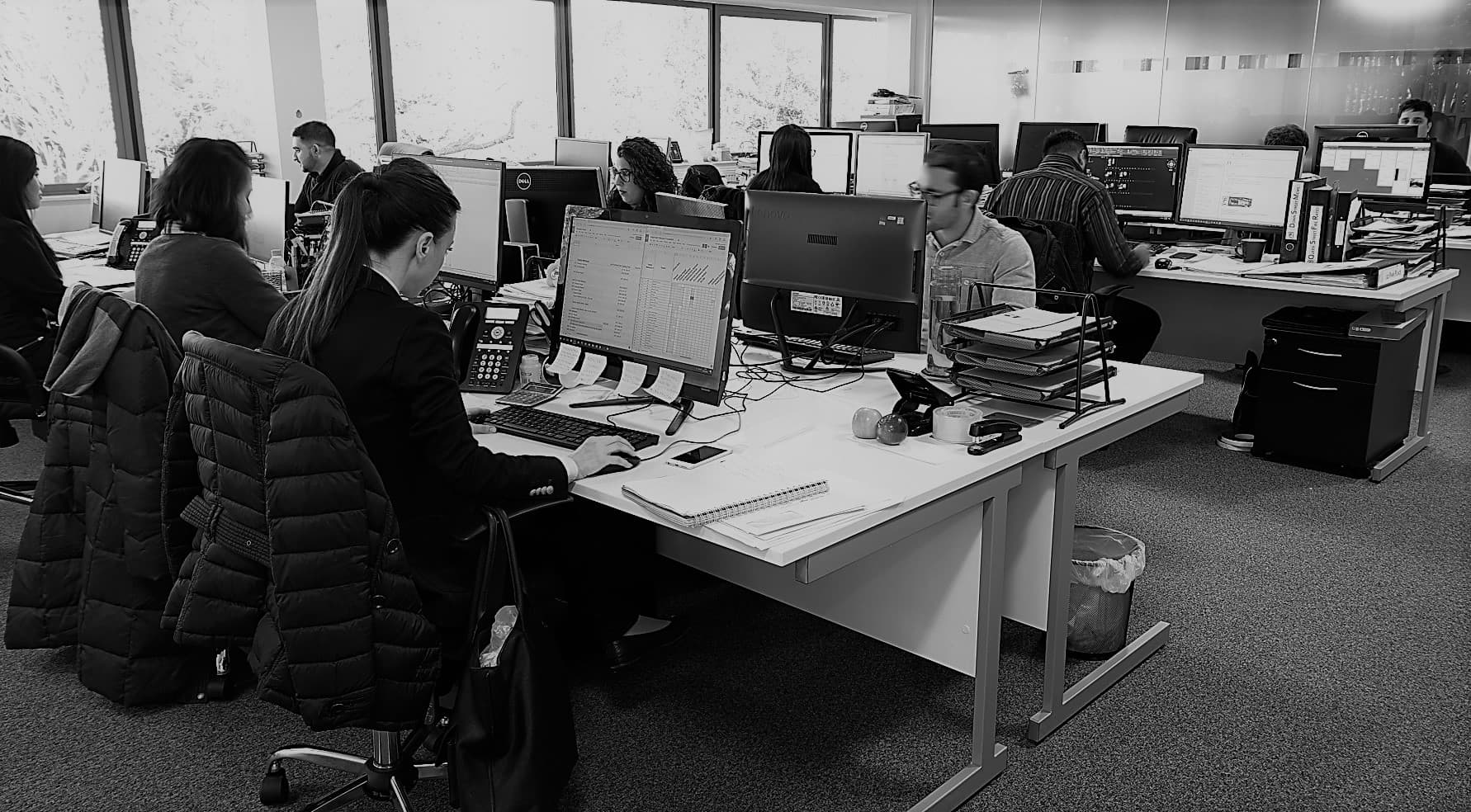 Communication is key, and dictates the layout of the office, ensuring that sales, estimators, designers and project managers can exchange ideas and expertise at every stage.

By working together, we are confident that we can deliver your design ideas in the most efficient, cost effective and timely manner.
GET IN TOUCH
2/3
The people
Our specialist Finepoint team are dedicated to providing you with the best experience and solution, operating in the industry for many years we can bring your project to the next level.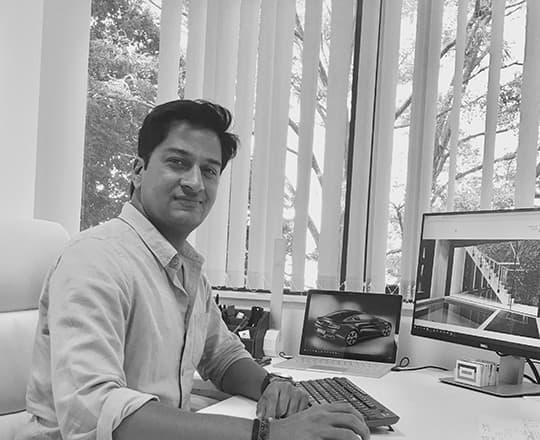 Anant Gajjar
Director
Anant has worked on award winning glass structures which have gone on to appear in the public eye through mediums such as Grand Designs and Architectural Magazines. Structural Engineer by profession (MSc, City University), Anant has worked in the glazing industry for over 10 years prior to taking the helm at Finepoint Glass. His experience and forward-thinking nature drives Finepoint past its competition and to the fore front of the bespoke glazing industry.
anant@finepoint.glass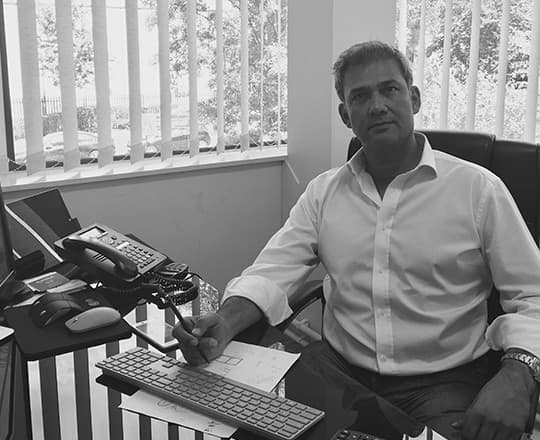 Raju Radia
Director
Coming from a commercial glazing back ground, Finepoint Glass was the natural progression for Raj's portfolio of glazing lines. His vast experience of over 25 years ensures that Finepoint remain ahead of the tide, recognising market trends and providing strong foundational management to the company. Graduating at City University London with BSc Economics his prime focus is generating marketing strategies and procuring unique product lines.
raju@arkaywindows.com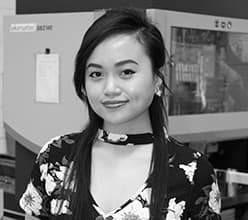 Lovely Tinoso
Estimator
After completing BA in Architecture, she has on the role of being the Estimation Manager at Finepoint Glass. The role primarily focuses on ensuring we have the best price possible in the market while maintaining the client's aspiring designs.
lovely@finepoint.glass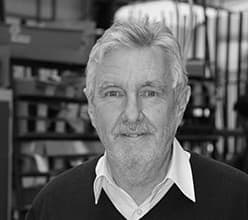 Nick Burgess
Sales
Nick has strong ethos in sales, his experience and knowledge of how items are manufactured and installed make him far more than just a sales manager. He ensures that our clients are getting exactly what they want for the best value.
nick@finepoint.glass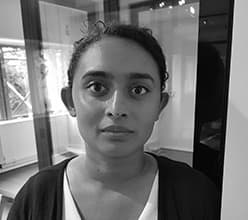 Stephanie Weeramanthry
Estimator
Experienced estimator in Architectural Glazing and Engineering sectors, ensuring accurate pricing for the project to adhere overall client satisfaction.
stephanie@finepoint.glass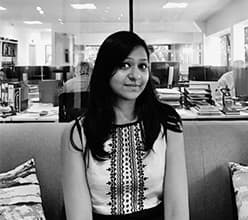 Shruti Ashok Agrawal
Estimator
Shruti is a Part 2 Architect, Qualified from University of Edinburgh in 2016. Holding three years of work experience in Architecture.
shruti@finepoint.glass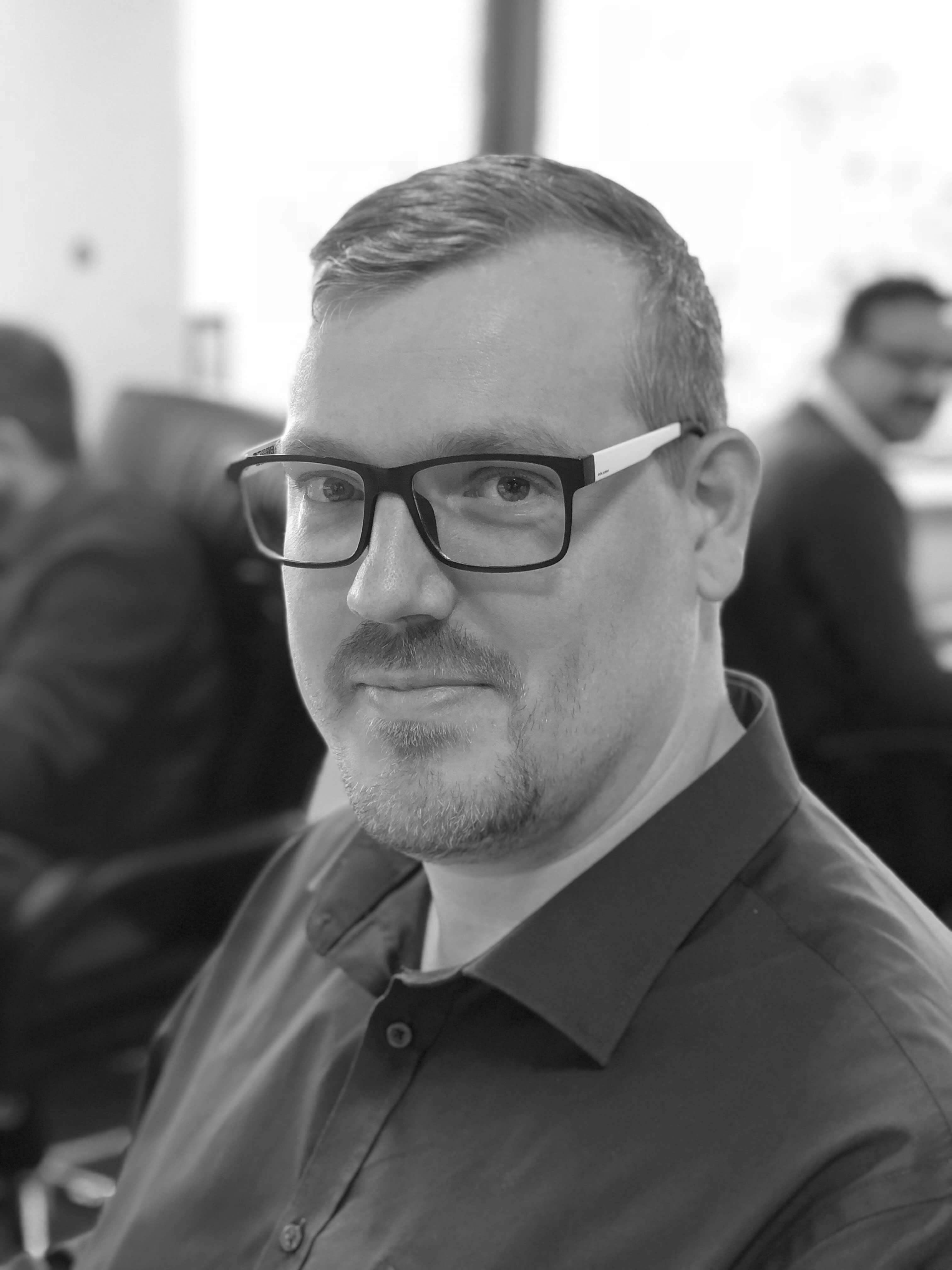 James Hepple-Poole
Estimator
James is a great asset to our Estimation team. His valued estimation experience enables fast and efficient quoting for our customers.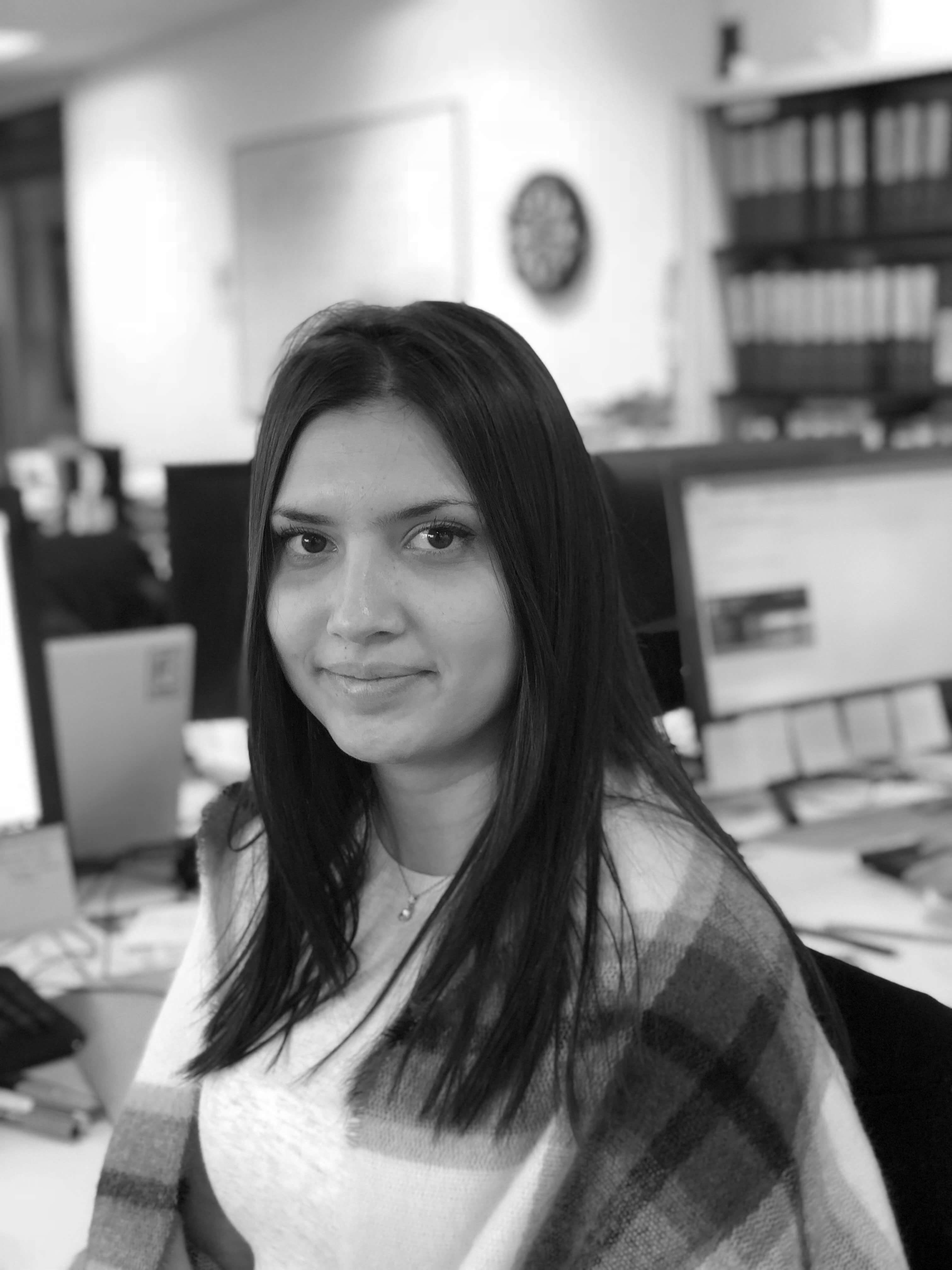 Ana-Maria Moulas
Estimation Assistant
Ana is a core member of our Estimation team. She is a talented Part 1 Architect, qualifying from London Metropolitan university in 2017.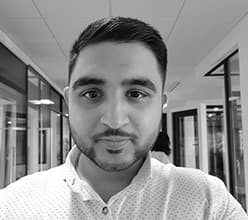 Dhruv Solanki
Design Manager
Dhruv is our first point of contact in Design at Finepoint Glass. With 5 years in design he is now managing our team of Gifted Designers, monitoring quality of solutions thereby ensuring that new and innovative designs are always put forward to give our clients the best products on the market. Qualifications: BEng, Civil Engineering, City University.
dhruv@finepoint.glass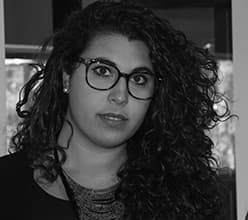 Dafne Travia
Design Engineer
Dafne, has worked in the glazing bespoke design on various prestigious projects of medium size, both commercial and residential, working closely with Architects and clients to create their vision into bespoke structures. Positive, passionate and enthusiastic. Qualifications: MA in Architecture (ARB registered).
dafne@finepoint.glass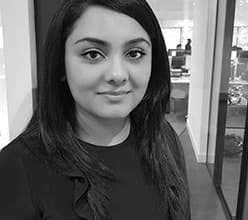 Vaishali Siyani
Design Engineer
Vaishali enjoys collaborating with clients to create innovative designs with passion and efficiency, to construct pristine glazing structures. Qualifications: Interior Design (PG Dip), BSc Architectural Technology (2:1 Hons), Architecture (HE).
vaishali@finepoint.glass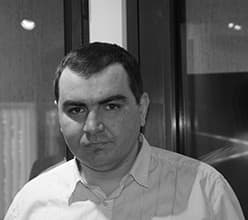 Vladimir Hristov
Design Engineer
Vladimir has a background in renovation architecture, positive, likes conceptual thinking, out of the ordinary projects. Qualifications: Architect (ARB).
vladimir@finepoint.glass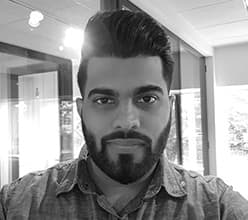 Nabeel Rehman
Design Engineer
Nabeel is passionate about Design and Engineering, in particular glass and it's modern application. Civil/Structural Engineering background with Management experience. Enjoys taking on new challenges and opportunities, providing innovative solutions to meet our clients' requirements. Qualifications: MEng, Civil Engineering with Architecture , City University.
nabeel@finepoint.glass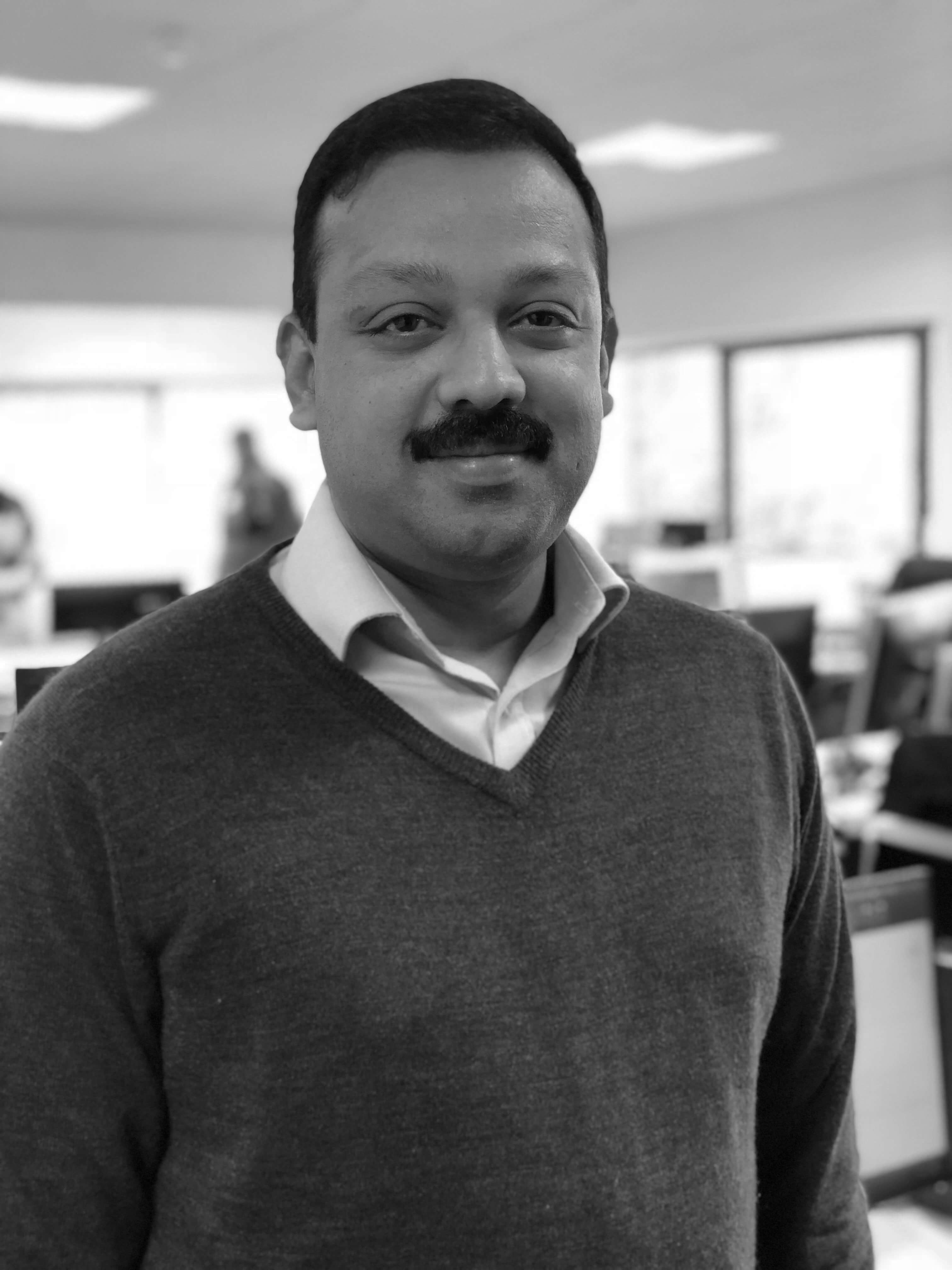 Sabu Mathew
Design Engineer
Sabu has more than 8 years' of experience in architectural glazing, He has worked on numerous projects in Middle east and the UK and adds a valuable dynamic to our team of Design Engineers.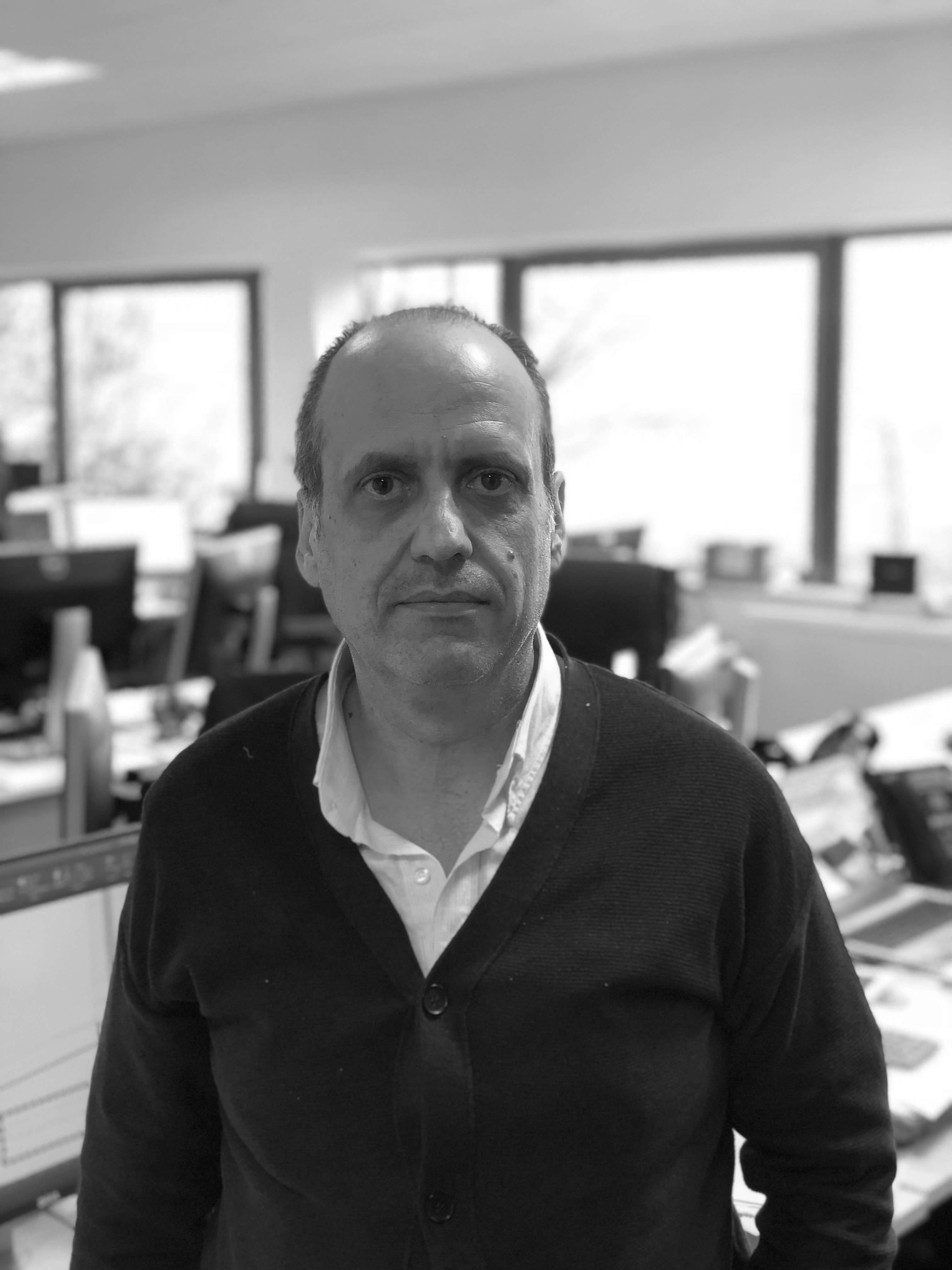 Antonio Romero Martos
Design Engineer
Antonio has more than 20 years' of experience as an Architectural Technician. He has worked on numerous projects in Spain and the UK Qualifications: Architectural Technician from the University of Granada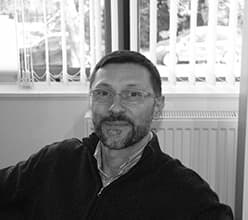 Valerio Vigna
Project Manager
Our most internationally experienced project manager Valerio has been in the glazing industry in many countries, ranging from Italy to South Africa. This experience is perfect for planning, procuring and executing of the projects in any domain of structural and commercial glazing.
valerio@finepoint.glass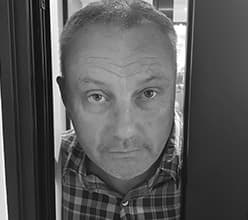 Mark Pendle
Project Manager
With more than 25 years of installation experience, monitoring the project from the design concept to procuring. He manages the sites and directs the installation team true the full process to deliver the best quality to our client on all our projects.
mark@finepoint.glass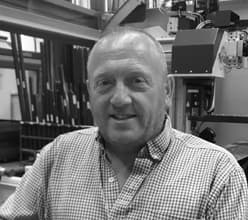 Chris Brown
Project Manager
With more than 30 years of installation experience, starting out in the industry as a putty glazier for the first period of his career then developing his career into the commercial side of the industry. Managing contracts from design, procurement, manufacture and installation.
chris@finepoint.glass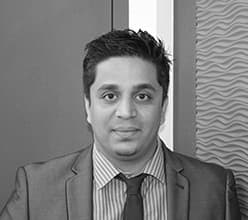 Rounak Hemmady
Purchasing Manager
Rounak is key to bringing our projects within budgets. Seeking reliable vendors / suppliers to provide quality goods at reasonable prices and in charge of the procurement of all the raw materials, he excels in negotiating prices and lead times, ensuring quality is not compromised and deadlines are met. Qualifications: MBA, Sales & Marketing, Liverpool university.
ron@finepoint.glass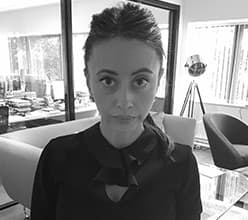 Natalia Carabulea
Finance Administrator & Director's PA
Keeping track of the data entering and leaving the company, ensuring the financials of the projects are kept in order. Qualifications: BA, State University Of Moldova.
natalia@finepoint.glass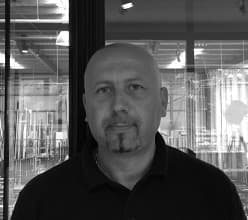 Filip Filipov
Site Manager
Filip is our site contact in charge of supervising and overseeing the direction of the project ensuring that the client's specifications and requirements are met, reviewing progress and liaising with quantity surveyors to monitor costs.
filip@finepoint.glass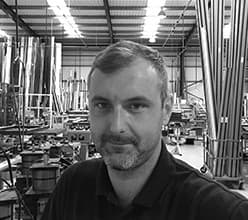 Piotr Lupa
Logistics
To keep agile, we need our logistics to be maintained. Planning and managing logistics, Piotr has made himself invaluable, warehouse and transportation. Directing, optimizing and coordinating full order cycle.
logistics@finepoint.glass
3/3
Our accreditations
Please find our accreditations below.