How high does a glass balustrade need to be? Within the UK, there are many building regulations multiple home improvement solutions have to adhere to in order to meet the mandatory requirements to be installed. Such building regulations also apply to our incredible range of balustrades. Read below to find out more.
As you may already know, glass balustrades must adhere to certain building regulations within the UK, particularly their height. However, the answer isn't always so simple. The required height of a glass balustrade is dependent on a number of factors, which include the position of the balustrade, what is within the vicinity of said glass balustrade, and whether it is within the interior or exterior.
For example, if a glass balustrade is near an opening window, the balustrade is required to be at least 800mm tall.
If a glass balustrade is within the interior of your property, it must be at least 900mm. What constitutes as an internal balustrade is based on where it is installed inside, such as stairs, landings, ramps and edges of internal floors.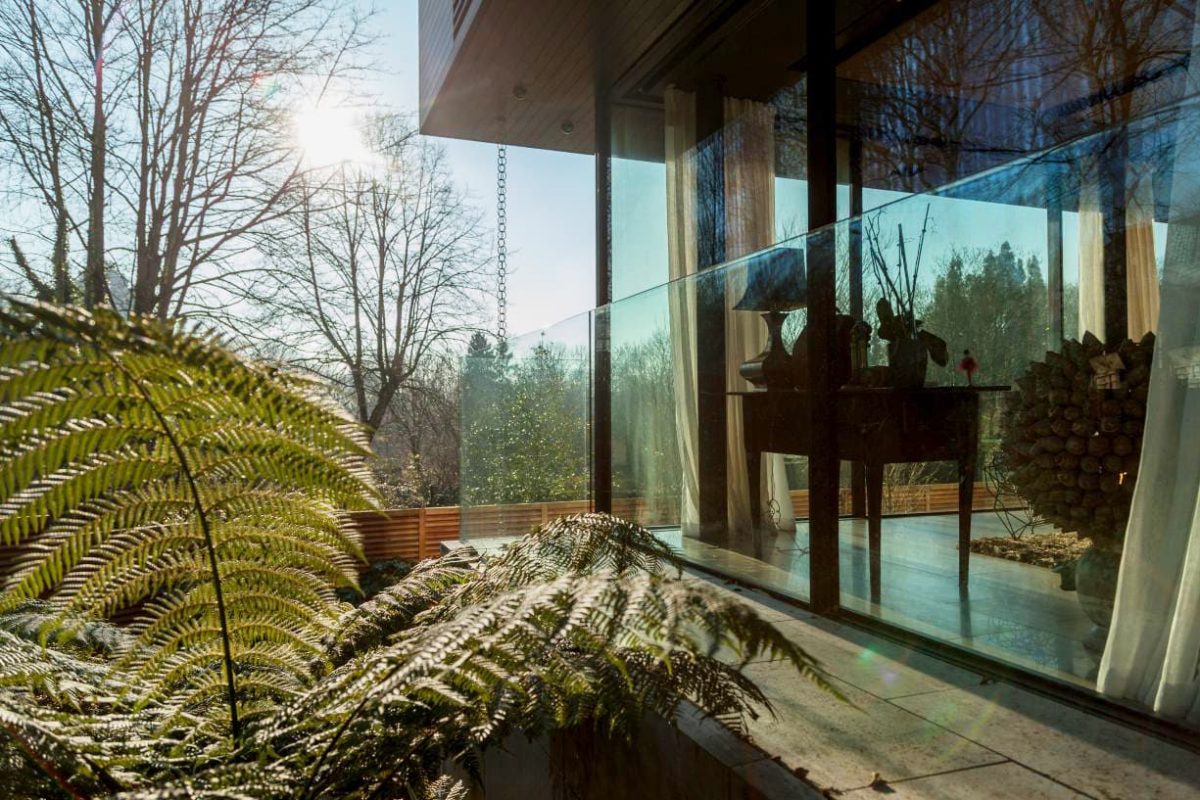 Many of these height requirements stem from the primary concern of safety, as glass balustrades need to be clear and unobtrusive whilst preventing any possible accidents or injuries. Here at Finepoint Glass, we take every step to ensure your safety as a homeowner. We achieve this by utilising exceptionally resilient glazing to ensure that our range of balustrades can keep you safe and sound against any potential threat.
However, the height requirements for commercial glass balustrades differ. This means that the regulations for commercial buildings, balustrades must adhere to different height requirements. These mandatory height requirements are based on the use of a commercial building.
For example, glass balustrades within factories and warehouses need to be at least 900mm tall when on stairs and ramps. Whereas if a balustrade is based on a landing or the edge of the floor, it must be at least 1100mm tall.
However, if the commercial property is used for public assembly, the glass balustrade must be 530mm or less when near fixed seats that are commonly found within a theatre or auditorium. If the balustrade is situated in front of a fixed seating, it must be at least 800mm. Anywhere else within the commercial building, the balustrade will need to be at least 900mm tall.
Retail buildings also require different glass balustrade heights. For a slight of stairs, the balustrade will need to be at a minimum height of 900mm tall. Anywhere else within the building, the balustrade must be at the height of 1100mm at least.
The very same building regulations also apply to any building that can classified as institutional, commercial residential, educational, office space or public.
Here at Finepoint Glass, our incredible range of glass balustrades is known for its exceptional versatility. Capable of blending into any modern design and material, this inherent adaptability allows our unmatched range to meet any building regulation and requirements, making our collection of balustrades a perfect home improvement solution for any property, regardless of the necessary height requirements.
To find out more, simply get in touch today.